Ghost Lector LC 3 review
A killer spec but overall rigidity is a double-edged sword
Share on Facebook
Share on Twitter
Share on Pinterest
Share on Whatsapp
Share on Reddit
Email to a friend
By Guy Kesteven
Published: September 10, 2016 at 8:00 am
Latest deals
Ghost has been a constant player at the highest level of XC racing for years and the Ghost Lector LC 3 is an unashamedly rigid, power-focused frameset designed to put you in pole position from the gun. That means the ride is punishing even on groomed trails, though.
Ghost Riot LT 8 LC – first ride review
Best mountain bike: how to choose the right one for you
With its sharp-angled geometric tubes and contrasting stripes, the Lector's carbon frame is visually striking and it's engineered to pack a physical punch. Removable cheek panels on the tapered head tube give fully internal cable routing, while the massive down tube engulfs the press-fit (PF) bottom bracket.
The stout seat tube flares backwards to lock power transmission down, over the deep, tapering chainstays ahead of the 142x12mm thru-axle. The 31.6mm seatpost gives a spread of external dropper upgrade options.
The frame comes in an XS size and offers compatibility with Shimano side swing front mech routing, and comes with a direct mount rear mech.
Ghost Lector LC 3 kit
Shimano XT is a good score at this price and, even if you don't want a double crankset, the 11-speed, 11-40t cassette is wide enough to work fine in single-ring mode. Having brakes that are downgraded to Deore is actually a bonus, compared to often inconsistent XT stoppers, especially as you get a heavy-duty 180mm front rotor for extra power.
The LC 3 boasts triple-compound Evolution versions of Schwalbe's Rocket Ron tyres, with a generous 2.25in volume and white side-stripes to match the frame, and the wheels are durable if not overly responsive.
A 720mm bar and 100mm stem are what we'd expect on this sort of bike, and while they're narrow, the grips are lock-ons. The RockShox Recon is outclassed by other forks, though, and even our favourite SDG saddle can't hide the effects of the frame's stiffness and large-diameter seatpost.
Ghost Lector LC 3 ride
In terms of power transmission, for the money, it's hard to fault the LC 3. The Shimano freehub is slightly slow to engage, but once the drive pawls lock into place there's a rock-solid chain of torque transfer right through to the trail.
The XT chainring is set into a bulged composite carrier for extra stiffness and the hollow-forged crank arms more than compensate for any possible loss of stiffness through the standard-diameter steel (rather than oversized alloy) axle. The 32 spokes aren't going anywhere when you stamp the power down and it's the second lightest bike on test so there's less to lever up to speed.
Add the instant fork lock from the bar lever and you can smash the Lector up smooth climbs or sprints with brutal determination and not feel like you're wasting a single watt of energy. The double crankset and wide-range cassette mean that no matter how steep or long the hills are, you'll be able to find the right gear, and if your smiles come from miles then it's as efficient as you'll get.
Unfortunately, for thrill seekers, the sheer stiffness of the bike is a real disadvantage as soon as the trail gets remotely rough. Just a couple of roots, a scatter of rocks or hard-baked ruts are enough to slap you about in the saddle and rattle your bingo wings via the narrow grips and numb, unresponsive fork.
More significant, in terms of trail speed, is the way the bike bounces off or hangs up on even the smallest stutter bumps, rather than flowing over and sustaining momentum. In addition, jolting through the pedals makes it hard to keep a smooth spin and creates rapid muscle fatigue.
Because the tyres are constantly kicking around, traction also suffers badly, while the staccato fork character meant we never felt the benefits of the slacker, more confident head angle. The Lector is still harsh even with tyre pressures that are low enough to make pinch flats a constant worry, confirming that it's more of a fireroad flyer than a rough-trail ripper.
Product Specifications
Guy Kesteven
Sponsored Deals
Pinkbike.com
Register New User
First Looks
Friday Fails
Community Blogs
Places Directory
XC / Cross Country Bikes
2016 Ghost Lector LC5

Cool Features
Ghost's 2016 AMR platform builds three trail bikes from one frame, new Lector World Cup & more
Click to share on Facebook (Opens in new window)
Click to email a link to a friend (Opens in new window)
Ghost's previous four bar linkage design is gone, making way for their all-new AMR platform for 2016. Short for "All Mountain Ride", it uses one front triangle and one rear triangle to create three different bikes with either 130, 145 and 160mm trail bikes without compromised kinematics.
Only the lower shock mount changes, and they say it took quite a while to figure that out. The shocks are different, too of course. The 130mm Slamr and 145mm Slamr X use the same mount position and even the same shock length, only the shock stroke is different to allow the extra 15mm travel. The longer travel Framr flips the shock mount and gets a longer stroke shock to obtain 160mm rear wheel travel.
They'll be matched up with appropriate forks – Slammer (32mm stanchion forks), Slammer X (34mm forks) and the Framer (35mm Pike or 36mm Fox forks). All models will be available with carbon and alloy front triangles, and that's where one of the more interesting facets of the design comes into play…
All of Ghost's 2016 mountain bikes will be Di2 and SideSwing compatible, and you'll see a lot of 1x spec. For the 160mm Framr shown here, the lower shock mount is upside down.
By using the same frame design across three "different" bikes, you end up with something that can be switched around on demand. Say you've got a marathon race one weekend and an enduro the next. All you'd really need is a short and long travel fork and shock to swap in and out to give you the right travel for the right event. You'd probably want to swap the tires, too, but the platform makes for a very versatile bike that comes pretty close to being a quiver of one.
As nice as that is, the real reason Ghost went this direction was for manufacturing quality. They told us that if their plant can set up for making one type of frame and run more of them, it not only boosts efficiencies but also quality because the frame builders can stay in their groove for longer.
Beyond travel changes, there are some other nice touches and updates on these bikes. The rear brake and derailleur cables exit very close to the pivot point, which reduces the amount of movement they'll see and allows for shorter runs. They then slide into grooves on the frame that guide them (very sleekly!) into the chainstays.
The "Torsion X" in the chainstays keeps tire clearance open while giving the chainstays much improved stiffness compared to a fully open design or the standard solitary bridge.
A 2nd gen disconnect brake mount that's stronger and lighter has been designed. It's connected at the axle and then to the frame through one bolt on the inside of the chainstay. The idea is to load braking forces onto the axle rather than the frame, and if you ruin the mounts, you just change the disconnect piece rather than the frame.
All models use an alloy rear triangle.
The carbon front ends have adaptable cable ports.
The alloy frame is shown here on the Slamr in 130mm travel setup.
The two shorter travel formats put the shock mount in the upright position.
Full complement, oversize ball bearings are used throughout to better handle the loads.
The alloy frames have fixed cable ports.
All of these welded sections were one of the concerns that led to the shared frame.
The Slamr X is the middle travel version getting 145mm in the back mated to either a 140mm or 150mm fork depending on model. All forks on this level will get 34mm stanchions.
Female specific versions are coming later in the year, mainly with styling and contact point changes, but also with slightly different front triangle shaping and geometry.
Below these models will be a new entry level full suspension model called the Kato FS that's built around the AMR platform but without travel adjustment ability. It'll be alloy only and have 130mm travel front and rear. Look for that around Eurobike time.
They are also working on 29er and 27.5+ bikes built on Boost platform that'll fit both wheel sizes on the same frame, and offered with multiple travel options like these.
2016 RIOT & UPCOMING PATH RIOT
Before, there was the Riot and Riot LT. For 2016, they merge into one model based on the LT's 130mm rear travel mated to 150mm forks because the standard 130mm front just wasn't keeping up with the rear end.
It keep the Riot Link system that keeps it very supple through the first 80% of travel then ramps very hard for the last 20% to prevent bottom out.
Even with all that going on down there, they manage to run the dropper seatpost cable between it and up into the seat tube.
It also gets the Disconnect rear brake mount.
There'll be a new Path Riot that'll be a full-on enduro race machine with 170mm front/160mm rear travel that'll debut at Eurobike. Word is it'll have some exciting news from Cane Creek coming along for the ride.
2016 GHOST LECTOR & ASKET HARDTAILS
The Lector 29er race bike gets a new frame and high end team-spec World Cup edition that's built pretty much identical to the way their team riders are racing it. We saw a prototype of this bike at Nove Mesto this spring, and the team's been racing a similarly high zoot build for years.
Using similar shaping as their full suspension carbon frames, the Lector runs all cables and hoses internally. The headtube gets a bit shorter, allowing for a more aggressively low position.
The bottom bracket junction is massive and boxy, leading to shorter chainstays than before (430mm / 16.9″).
There's even internal routing on this frame for dropper seatposts…just in case. They use these minimalist carbon seatpost binders on several models and bikes, not just the top end.
The thru axle serves to align the Disconnect brake mount, which is smaller than ever on this frame to save weight yet still helps direct braking forces into the alloy axle system rather than directly into the carbon frame. That said, this one does put the front mount onto the carbon chainstay.
The component spec is almost entirely from Tune and AX Lightness, with SRAM's XX SL brakes joining an XX1 group. I asked about the decision to spec the older brake levers and calipers, to which they replied they've not had any complaints and that they're lighter. You'll find some XX and X0 brakes on a couple other bikes, too.
Tune's Prince and Princess hubs are laced to full carbon AX Lightness carbon clinchers.
The next two models down the chain share the ULC carbon frame, and the bottom four models (7 total) get an LC frame from the same mold, just with lesser carbon. The Lector 10 sits just below the WC model shown here and gets spec'd with XTR Di2.
The new Asket hardtail creates their new Hard Trail segment with 120mm front, 34 stanchions, 650B wheels, 2.35 tires and dropper posts.
Interestingly, it's not a Boost 148 frame or fork. For this bike, the goal was to keep it lighter without the bigger, heavier tires Boost would allow. And as mentioned above, they have other plans for the Boost system.
All Ghost bikes will be available in the U.S. through REI exclusively.
Ghost-Bikes.com
Tyler Benedict is the Founder of Bikerumor.com . He has been writing about the latest bikes, components, and cycling technology for almost two decades. Prior to that, Tyler launched and built multiple sports nutrition brands and consumer goods companies, mostly as an excuse to travel to killer riding locations throughout North America.
Based in North Carolina, Tyler loves family adventure travel and is always on the lookout for the next shiny new part to make his bikes faster and lighter.
This site uses Akismet to reduce spam. Learn how your comment data is processed .
Glad to see the Asket, and generally more companies doing the Trail Hardtail thing.
Still not up to Canyon's level. The pivot points on the rocker look all f'd up with the shock mounted so high.
Those FS bikes looks good, but you know, so do Trek Fuel EX bikes…yaknowwhatI'msayin'?
Excellent quality bikes, german engineering.
ugh.."german engineering" The bikes may be great, but there is nothing special or great about German engineering. Where the term is often used is in the automotive world. Ironically, "german engineering" there seems to equate to overly complex solutions that lack long term reliability or ease of repair (although the general cars we get perform well when working) If there is any special about "german engineering", it is the impressiveness in which it is marketed. That's about it. Yes, this is a pet peeve
Yeah a trek fuel ex looks good until you see the price tag. I've spent some top cash in the past, some 9.9 and sworks stuff but i tell you what : not worth it. Riding for me today has to be about the riding, not the bike. These excellent german bikes are just as lovely and i don't have any issue in dropping them in a bush or toss 'em.
And yes…german engineering is no superior anyway.
yes, i agree on 'german engineering' being generally over-rated. BMW and Audi produce some of the least-reliable vehicles I have ever seen. Not to mention how bad the Mini is in reliability. Many aspects of German vehicles are actually 'over-engineered' and could be done more simply and reliably. The only German cars I would ever buy new would be a luxury Mercedes, but then again, you are paying for that premium, and the cost-benefit over a comparable Lexus is probably minimal at best.
In reality, most of what they do in Germany that is truly special is that they support their young engineers and help them get through college and gainfully employed, unlike in America, where are sold out for H1Bs and saddled with debt.
America has more than it's share of brilliant engineers and scientists who want to contribute to progress, unfortunately, our country has forgotten what made it great in the first place and has destroyed domestic manufacturing in lieu of quick profits and cheap labor.
Our current space program is a joke, especially by our own standards!
"German engineering", might as well say, designed during WWII.
I like the blood stain paint job. That'll save me time making my own blood stains.
Enough of the politics. The bikes are awesome!!!! Period.
Follow Us On
Subscribe Now
Sign up to receive BikeRumor content direct to your inbox.
Forum Listing
Marketplace
Advanced Search
Weight Weenies
New Build - 2016 GHOST Lector

RS VR6 said: That is such an awesome bike! What stem top cap is that? Click to expand...
doccoraje said: And the weight for this awesome build is :drumroll: Click to expand...
nunokas said: Hi. Very nice with those decals lance153, that's a sub kilo frame isn't it? German brands are pushing the weight envelope... Ghost Lector, Cube Elite, Focus Raven, Canyon Exceed... All in the 900/800 grams with competitive prices Click to expand...
lance153 said: Its 1.140g in "S". This is LC version, ULC is sub 900g Odoslane z môjho iPhone cez Tapatalk Click to expand...
phlegm said: Great thread - keep the details coming! I have some questions I need answers to: 1. Can you give details on the Di2 wiring? Especially coming from the steerer area. 2. Source for the decals? 3. Any scale shots (weights) of individual parts? Cheers! Click to expand...
lance153 said: Decals are my work, I made graphic and just send it to print company where they made a stickers from it. Simple, but I dont know how long doest it stays there without some layer of clear lack.[\QUOTE] If they are printed on 3M 1080 auto vinyl wrap they will last until you tear them in a crash. I restickered my SC 5010 two years ago with it...still like new. Click to expand...
Top Contributors this Month

2019 · Ghost Lector 5.9 LC U
A 29″ carbon frame hardtail crosscountry bike with high-end components. Compare the full range
For This Bike
View more similar bikes →
A bike with lower gearing will be easier to ride up steep hills, while a higher top end means it will pedal faster down hills. Learn more
used for climbing
Lector 5.9 LC U
Similar Bikes
used for descending and sprinting
Add custom gearing
5'1" – 5'6"
5'4" – 5'9"
5'7" – 6'0"
5'10" – 6'3"
6'0" – 6'5"
🐐 Estimated
Do you have this bike? Help other riders make a decision about which size will work for them by sharing your own size and fit notes. Report your fit
A new prototype Ghost Lector FS full suspension cross-country bike, showed up on the World Cup stage, and we get a close look...
Read Review
Sep 2016 · Guy Kesteven
Phenomenally stiff power delivery, at the expense of comfort and speed when on rough trails
Rock-solid power transfer from pedal to trail, quality Shimano XT transmission and Evo spec Schwalbe Rocket Ron tyres
Stiff frame chokes speed on even vaguely rough terrain, RockShox Recon fork batters and clatters on bigger hits
Let the ride begin

Unbiased Bike Reviews, Guides & How-To's
We are reader-supported. We may earn an affiliate commission when you buy through the links on our site. Read More...
Ghost Bikes Review
If you are from the USA, you might not have heard about Ghost Bikes at all or you might have only heard about them recently for the first time. However, if you are from Europe, then you definitely know about this well-established and renowned German brand.
Ghost makes bikes that fit all types of riders, including fully suspended, hardtail, road bikes, trekking, e-bikes, and so on. They also make bikes both for women and for men, with corresponding geometries.
Today, I've decided to provide you with a deeper look at the brand and write an overview of what they offer. We won't cover all of their series but you'll be able to learn about all of the most popular ones.
This overview is 3,000 words long, so take your time 🙂
For easier navigation, we've linked everything, so that you could jump to your preferred model:
Full Suspension: SL AMR Series | Ghost Riot Series | Kato FS Series
Hardtail: Kato | Lector | Nirvana Tour | Lanao
Electric: Electric Mountain | E-City & E-Trekking
Let's dig in!
About Ghost Bikes
Ghost bikes have a very interesting history and interesting beginnings, so it would be a shame not to say a couple of words about it.
Ghost was established back in 1993 by two friends from a small German town Waldsassen, called Uwe Kalliwoda and Klaus Möhald.
The two friends opened their first bike shop in 1992 , operating from their garage, selling and servicing bikes to their college colleagues. In 1993 the Ghost brand was born, when they produced their first bicycle – a 9.9kg bike which was a huge success, in part because of its competitive price.
From there on, the duo kept growing and improving their bikes and facilities. In the meantime, they opened their own aluminum and carbon companies as well, so their frames started being produced in-house as well. This gave them more authenticity and raised the quality by a lot.
Today, Ghost bikes produce high-quality bicycles both for professionals and for recreational riders and sponsor some of the most successful athletes in the sport.
Unlike many other companies, Ghost bikes still operate mainly from Waldsassen. More than 70% of their production comes from this Bavarian town. However, the company also has business locations in Spain, the Netherlands, China, Korea, and Taiwan.
Ghost Mountain Bike Classes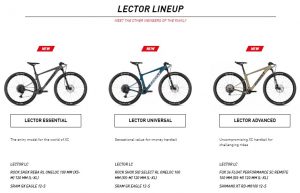 Ghost bikes have many road, trekking, and urban models but MTB models is where this brand really excels. On the official website, Ghost mountain bikes are divided into two sections:
Fully Suspended
Hardtail bikes
So, let's check out the different models and help you make up your mind when buying.
Fully Suspended Ghost Mountain Bikes
Ghost makes some of the best full suspension bikes on the market. At the moment, this German company has a total of five bike series that you can choose for. These include beginner models that cost a bit over $1,000, as well as high-end models that will cost you $4,000.
Let's check them out!
Ghost SLAMR
Best for All-Mountain Enthusiasts
The Ghost SLAMR series is well known when it comes to mountain bikes . They currently are only producing the base which is an impressive model in itself.
The SLAMR comes with a lightweight aluminum frame and is very strong. It's a full suspension XC bike ready for some serious trails.
SLAMR runs 29″ wheels which is great for All Mountain as it's much easier to keep the speed up and stay fast. It has a great ability to get over obstacles not just around them.
Suspension and Components
The SL AMR is an "all mountain and XC" is a well-equipped bike and you get a great value for money set up.
RockShox Suspension (Recon Front, Deluxe Select Rear 130mm / 130mm)
Shimano XT/Deore components
Shimano Deore hydraulic disc brakes
The bike's RockShox suspension gives you 130 mm of travel, which is great for all-mountain and XC. It's a top brand so you're getting excellent quality here.
The bike itself uses Deore and XT components. These are made by Shimano and you will be getting silky smooth shifting and excellent reliability.
The same goes for brakes, which are Shimano Deore. They will give you reliable stopping power and a lot of confidence when it comes to descending.
Generally, the whole SLAMR series is great for anyone who is just starting out on the trail and getting to know mountain biking more seriously.
It's an excellent buy and you get a lot of bike for your money. Online reviews of riders who bought these bikes are pretty positive in general, so you should be content as well if you buy it.
Ghost Riot Enduro Series
Best for Downhills
We have arrived at Ghost's Riot Enduro series, which many riders find to be the most exciting mountain bikes. In total, there are three models in this series – named Riot EN Essential, Riot EN Full Party, and Riot EN Universal.
All three models are built around lightweight and affordable aluminum frames , so the cheapest Riot model is the Essential – around $2,500 . If you want to go higher and get more out of your bike, you can get the Universal for around $4,000 . Let's see what it is you get for your money.
Is the Suspension Good?
Each of the three bikes has the same Enduro geometry which will allow you to smash those timed downhills and recover your strength on the uphills due to a good range of 1×12 gears . Even the cheapest model has a 1×12 gear combination, which is ideal for most trail situations.
Riot EN Essential has a RockShox Yari RC fork (170 mm) and Rock Shox Super Deluxe rear suspension (160 mm)
Riot EN Full Party has a Fox 38 fork (170 mm) and Fox DHX2 rear suspension (160 mm)
Riot EN Universal has a Marzocchi Bomber Z1 fork (170 mm) and Marzocchi Bomber CR rear suspension (160 mm)
The most superior suspension is definitely the Marzocchi as it performs excellently under all conditions.
Remarkable Components on All Three
The shifting is done by the following groupsets:
Shimano Deore
SRAM GX Eagle 12
However, even though the most affordable model is $2,500 cheaper than the most expensive one, SRAM GX Eagle shifting is still a pretty decent choice.
The whole Riot series has 27.5″ and 29″ tires of different widths, which have proven as the best choice for enduro rides, so the bikes generally feel very stable and offer a big confidence boost when cornering.
If you are looking for a decent enduro bike to start racing or just start riding more seriously, you should shortlist at least one of the models from the Riot series.
See All Full-Suspension Models on REI
Ghost Kato FS Series
Best for Trail Beginners
Full Review Of Kato Series
The Ghost Kato FS is a line of mid-range trail mountain bikes produced by this German company. At the moment, there are just three models available, offering a lot for very little money. Of course, you need to keep in mind that you will not get much more than what you are paying for.
All Ghost Kato FS bikes have lightweight aluminum frames and more affordable aluminum suspended forks. Because of this, the weight of the bikes is higher than what we are used to with other high-end Ghost models but it is still low compared to competitors. The average weight is just above the 30 lbs mark .
What to Expect from the Suspension and Components?
The most affordable Ghost Kato FS comes with the SR Suntour XCR 34 fork, whereas the Kato Universal has RockShox Recon . All models have 130 mm of travel . Most other components are supplied by Shimano or SRAM, which guarantees quality and durability.
The cheaper model has 1×12 gearing and SRAM SX components. The priciest one has 1×12 gearing and Shimano DEORE/XT components.
If you fell in love with mountain biking on a low-end trail bike and you feel that you have outgrown it technically and that it cannot keep up with your skills anymore, one of the two Ghost Kato FS models will be the perfect choice for you.
The Ghost Kato FS bikes use Shimano hydraulic brakes on all the models. They provide great stopping power and are excellent as far as reliability goes.
When it comes to the tires, all models wear the same WTB RANGER COMP 2.3″ tires which are great for less technical single trails with harder surfaces and not too much water and mud.
With Ghost Kato, you won't buy too much bike straight away but it will be enough to support your progress on the trail.
See the Bikes on REI
Hardtail Ghost Mountain Bikes
Full suspension mountain bikes look attractive and perform fabulously but they are not for everyone. If you do not want to invest more than necessary in your bike, you should definitely check out Ghost's hardtail models. The selection is so vast, that there is the right bike made basically for everyone. This range consists of four lines: Kato, Lector, Nirvana Tour, and Lanao.
Ghost Kato Hardtail Series
Best for XC Tour Rides
Ghost Kato series is this company's most plentiful line right now. With the selection of ten models , from high mid-range to low-end bikes, it's hard not to find what you're looking for. If you're picky when it comes to design and colors, that won't be a problem either – these models come in all the colors of the rainbow!
So, what is the Kato Series?
It's a line of lightweight and affordable aluminum hardtail bikes that fall within the XC Tour category. Most models are unisex, so you can safely consider them regardless of whether you're a man or a woman.
There are also different wheel sizes available, so you can be picky here as well and choose your preference. There are 27.5″ and 29" models. However, the offer is most bountiful with 29" models.
The top model from this line is the Ghost Kato 27.5″ Pro, which retails for around $1,000. It's got an aluminum frame, so the bike weighs around 29 lbs , which is not at all shabby for a mid-range hardtail bike.
It's equipped with a RockShox fork with 100mm of travel and a mix of Shimano Deore groupset. This includes the rear derailleur, shifters, as well as brakes. The brakes are hydraulic discs, which are as good as you can get in any price range.
Are Cheaper Models Worth the Money?
The cheaper models, depending on how much money exactly you are willing to spend, come with lower components. There are some Shimano Alivio models, Shimano Deore , and even Shimano Tourney models. These are not very good for serious pro riders, but for the right person, they will still be the perfect bikes.
The individual models of the Ghost Kato Hardtail group might have some disadvantages. However, the whole group itself really has none. It's tailored to suit riders with different preferences and leaves no one hanging. Take a closer look at the models and pick one if you like what you see.
See the Series on REI
Ghost Lector Series
Best Carbon XC Race
If you liked what Ghost Kato hardtail edition had to offer but you want more, you should check out the Ghost Lector line. This is a group of 5 models of XC race bikes with light carbon and ultralightweight carbon frames.
The Suspension & Components
All five models come with front suspension. Most of the forks are RockShox with 100mm of travel , but the new series has 120 mm of travel .
When it comes to components, the higher-end models are fitted with SRAM components and 1×12 groupsets . Some less expensive models have Shimano SLX, while the least expensive model from this range is fitted with SRAM SX and 12 gears , which is still a very decent groupset.
The prices in the Ghost Lector line range between around $1,500 for the cheapest model and $4,000 for the ultralightweight carbon models. The weight is generally around 22lbs or a bit more.
29ers with Hydraulic Disc Brakes
All but one of the models in this range are 29ers, so you do not get to pick a lot when it comes to wheel size. All of the bikes also have hydraulic disc brakes , so that's a no-brainer as well. Of course, the quality and rotor diameters will differ as the price goes up or down.
In general, the Ghost Lector range is developed with speed and racing in mind which makes them ideal for novice and intermediate riders who are starting to explore XC racing more seriously.
Compared to the Ghost Kato hardtails, these bikes have a much more aggressive geometry which will put you in a better position to develop high speeds and smash timed courses.
So, if you are planning to start XC racing or you want to improve your times, one of these models will surely help you do that.
Ghost Nirvana Tour
Best Mid-Range 27.5 & 29 Models
Ghost's Nirvana Tour is the newest addition to Ghost's collection of hardtail bikes. This is a series of relatively affordable models, with SuperFit geometry, 29″ wheels , and lightweight aluminum frames.
These models are called:
Nirvana Tour Essential
Nirvana Tour Universal
Nirvana Tour Advanced
What Do You Get with Nirvana Tour?
These models cost between $1,000 and $1,800 , which is really not too much for XC Tour bikes with a pretty good list of components.
The component groups you can see on these bikes are Shimano SLX, SRAM NX , and Shimano XT . All three models have 12 speeds , so there isn't a big difference there. Moreover, all three models come with hydraulic disc brakes , which means they are ready for some serious action in the mountains.
On the cheaper models you have Schürmann Yak Disc 25 wheelsets and WTB on the pricier models. The situation is similar when it comes to the tires. Essential and Universal models have WTB Comp , whereas the Advanced model has Schwalbe Nobby Nic Performance 2.35 , which are in a different ballpark.
If you need a bike to traverse the mountains and spend entire days on the saddle, you can safely choose one of the Nirvana Tour models. You won't be disappointed.
Ghost Lanao Hardtail Series (for Women)
Best Beginner Women's Hardtail
The Ghost Lanao hardtail series is a range of affordable aluminum bikes intended for enthusiasts and casual riders. All of the models are designed for women . There are both mid-range and low-end models here, so you should be able to find something good for a reasonable amount of money.
Related: Men's vs Women's Bikes – Are They Any Different?
In total, there are 5 models on offer, all with light and durable aluminum frames. Color-wise, the bikes are quite diverse, ranging from bright to neutral paint jobs.
The Ghost Lanao series is a go-to solution for entry-level beginner riders who want dependable hardtails that can complete different tasks and don't cost too much.
All of the bikes have a more comfortable touring geometry and fall within the XC Tour category. You can satisfy your wheel-size preferences as well since there are all wheel sizes within these 5 models — 27.5″ and 29″ .
Mid-Range to Entry-Level Shimano Components
The pricier models have Shimano Deore components and there are also Shimano Acera, Alivio, and Tourney models which cost much less. All of these models cost less than $1,000 !
Moreover, all models have hydraulic disc brakes . This is extremely important if you are planning to use these bikes for what they are made to do – to tackle rough single tracks and even terrain where there isn't much road for you to ride on.
These models are not intended for riders who are serious about XC riding and who plan to push their limits. However, if you are unsure about what kind of rider you are and what you like about cycling, one of the Lanao hardtail models will be great.
Related: Best Bikes For Women
You won't spend too much money, you'll make some compromises component-wise but you'll still get a really good bike to support your efforts.
See the series on REI
Ghost Electric Bicycles
Ghost electric bicycles are made for anyone who loves cycling on paved and unpaved roads, singletracks, trails, and challenging enduro routes, but needs some help when things become tough.
Ghost's e-bike offering is divided into two main categories—E-Mountain bikes and E-City & E-Trekking bikes.
Ghost makes both hardtail and full-suspension e-mountain bikes, whereas its City & Trekking lineup comes with or without front suspension. All models have mid-drive motors and integrated batteries, though, which are pretty much the best options you can expect an e-bike to have.
Ghost E-Mountain Bikes
The Hybride ASX Essential 160
Ghost is known for making diverse and high-performing mountain bikes. They've taken the same approach when it comes to its e-mountain bikes as well.
These are sophisticated two-wheelers that can do everything their non-electric counterparts can do and even more. They'll allow you to climb more hills, explore farther, and spend more time in nature.
Ghost actually offers three types of e-mountain bikes, intended for different purposes. Some riders like doing relaxed off-road tours, whereas others prefer the speed and adrenaline cranked to max.
That's why you can choose between Tour, Trail, and Enduro e-MTBs.
This category includes all-around e-bikes that excel on both paved and unpaved roads, such as the E-Teru models. You can ride them through the city, on nice scenic roads, or take it for some off-roading fun.
All Ghost Tour e-bikes are hardtails with Yamaha or Bosch drives and 29″ or 27.5″ wheels. All models also have high-capacity integrated batteries. Some even come with extras such as a kickstand, dropper post, racks, and lights.
Trail E-MTB
These are more capable electric mountain bikes with full suspension, intended for serious trail running. They'll help you climb faster and won't slow you down while descending the mountain. These models are powered by Bosch mid-drive units and integrated batteries that will assist you up to 20 mph.
You can choose between models such as E-Riot Trail or Hybride ASX. They have between 130-150mm of travel, 27.5″ or 29″ wheels, and are suitable for different lower terrains.
Enduro E-MTB
If you want the best off-roading capability, you should not settle for anything less than Ghost's enduro e-mountain bikes. They're made to be on par with their non-electric cousins and help you get even higher average speeds.
The Hybride ASX enduro model has 160mm of travel, mullet wheels, Bosch electronics, and top-tier components. Therefore, it will help you keep up with your mates, make shuttles redundant, and have more fun than ever before.
Ghost E-City & E-Trekking Bikes
E-Square Travel U
If you're looking for an e-bike to ride every day, commute to work, run errands, or have fun with friends and family, you're likely to find it here.
These are lifestyle e-bikes with flat bars, upright geometry, and handy accessories for maximum practicality. They're primarily made for the city and urban riding. Thanks to wide tires and front suspension, you can take off-road detours as well.
Popular models in this lineup include:
Ghost E-Square Travel
E-Square Cross
E-Square Trekking
Most models are ready for year-round conditions, thanks to accessories such as lights, fenders, racks, kickstands, and so on.
Take them into consideration if you want capable multi-use e-bikes with powerful Bosch and Yamaha drives that will take you from point A to point B with maximum speed and fun.
Frequently Asked Questions
Are ghost bikes made in germany.
Ghost bikes are engineered in Germany and the majority of the manufacturing (70%) is done there too. They have a large following and many shops worldwide stock them.
Are Ghost E-bikes good?
Ghost's electric bikes are excellent. They use high-quality parts and well-known brands for the components.
Are Ghost Bikes sold in the US?
There is a good amount of Ghost Bikes available in the US, the biggest selection is in REI.
Final Verdict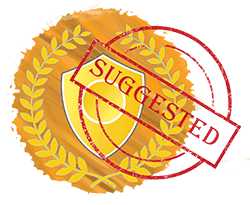 As you can see, there are high-end bikes on offer, as well as mid-range and low-end bikes – so, there's something for everyone's pocket.
You can also choose between fully suspended and hardtail models, and there are even some rigid models if you want to go ultralightweight!
If you are looking for a new bike that will be a conversation starter and get lots of questions asked, definitely consider buying a Ghost bike.
The low-end models come with some downsides, as is the case with any low-end models but this is not a problem if they end up in the right hands.
So, take a close look at the range, take your time, and find the bike that fits you well!
CLICK TO SHARE THIS ARTICLE
Currently Popular
–  Bicycle Guider on Facebook
– hello(at)bicycle-guider.com
Over 10,000,000 visitors…
Bicycle Guider has gained more than 10,000,000 readers and has sold more than 500,000 cycling-related items so far, with the support of
Want to get started? Proceed  to Step 1 .
Recent Posts
24-Inch Bike for What Size Person? Is It for Adults or Kids Only?
What Is a Hybrid Bike? And How to Choose the Best One
26-Inch Bike for What Size Person: Is It Right for You?
8 Best ChatGPT Uses for Cyclists
Review of Rad Power Bikes RadTrike
Mountain Bikes
Hybrid Bikes
Cycling Advice
Best Bike Brands
All Articles & Reviews…
Most Popular Reviews
Best Gravel Bicycles
Best Electric Bikes of 2022
Best Hybrid Bikes
Best Mountain Bikes Under $500
Best Entry-Level Road Bikes
Rocky Mountain
Specialized
YT Industries
Allied Cycle Works
Black Market
DALLINGRIDGE
Diamondback
Early Rider
EVO Bicycles
Growler Bikes
Guerrilla Gravity
iGO Electric
Intense 951
Juiced Bikes
View all brands
Production Privee
Rad Power Bikes
Rambo Bikes
Riese & Müller
Soul Fast E Bikes
Spark Cycleworks
State Bicycle Co.
Structure Cycleworks
Surface 604
Van Nicholas
Vintage Electric
We Are One Composites
Ghost Lector 5.9 LC U
AUS $ NZD $ USD $ CAD $ GBP £ EUR €
Size / XS, SM, MD, LG, XL
Weight / 11.3
At a glance
Where to buy.
Specifications
Frame LECTOR LC
Fork RockShox SID, Rock Shox SID RL 100 mm
Wheels DT Swiss X 1900 SPLINE® 29/25 mm, 15/100 TA
Wheel Size 29"
Tires Continental Cross King 29 x 2.2
Crank SRAM GX Eagle, SRAM GX EAGLE 32 DUB
Rear Derailleur SRAM GX Eagle, SRAM GX Eagle 12-S
Brakeset SRAM Level T, SRAM Level T 2/2 Piston 180 / 160 mm Disc
Handlebar Ground Fiftyone 740 mm Dia. 31.8 mm
Saddle Fizik Antares R7
Seatpost Satori Sorata Pro 31.6 mm
Stem Ground Fiftyone Dia. 31.8 mm
Headset HS0001
Q: How much is a 2019 Ghost Lector 5.9 LC U?
A 2019 Ghost Lector 5.9 LC U is typically priced around €2,499 EUR when new. Be sure to shop around for the best price, and also look to the used market for a great deal.
Q: Where to buy a 2019 Ghost Lector 5.9 LC U?
The 2019 Ghost Lector 5.9 LC U may be purchased directly from Ghost .
Q: How much does a 2019 Ghost Lector 5.9 LC U weigh?
A 2019 Ghost Lector 5.9 LC U weights 11.3.
Q: What size wheels does the 2019 Ghost Lector 5.9 LC U have?
The 2019 Ghost Lector 5.9 LC U has 29" wheels.
Q: What size 2019 Ghost Lector 5.9 LC U should I get?
No comments on this bike yet. Why not be the first?
Leave a Reply Cancel reply
Your email address will not be published. Required fields are marked *
Want more MTB in your mailbox?
The latest on mountain bikes delivered straight to your mailbox.
More Bikes in Range View All
Ghost LECTOR World Cup Frame Kit
Ghost Lector 6.9 LC U
Ghost Lector 2.9 LC 29"
More cross country bikes view all.
Berria BRAVO 6
Specialized Epic Hardtail Pro
Deals view all, view all deals, recent posts view all.
Blackburn Honest Digital Pressure Gauge Review
It's 2020 people. The squeeze and bounce test doesn't cut it anymore (and this is…
Comparing Mountain Bikes
Mountain Bikes are complicated machines. They have parts from hundreds of different manufacturers, come in…
Undomestic Mountain Bikes: Here's what we know
Update March 2020: Undomestic has announced that they are manufacturing frames "at this moment" and…
Send Feedback
Have a suggestion? Looking for a bike that's not on MTB Database? Or perhaps you've spotted an error?
We'd love to hear from you. Let us know with the form below.
This website uses cookies to ensure you get the best experience possible. Learn more.
About MTB Database
Explore, search and compare thousands of the world's best mountain bikes here on Mountain Bike Database.
Compare prices, components, suspension, reviews, images and more on current and past MTB's. You can even share reviews, comments and questions on mountain bikes. View and compare a huge selection of bikes from brands such as Trek , Specialized , Giant , Santa Cruz , Norco and more .
We strive to provide accurate and up-to-date information for mountain bikes on MTB Database. If you've spotted any issues, please let us know . We also include helpful tools, such as our frame size calculator, to assist you in choosing the right mountain bike. Bear in mind that these tools serve as a guide and simply provide a general indication. Refer to information provided by your bike manufacturer for the most applicable information for your bike.
Bikes By Brand
Bikes by year, bikes by riding style, bikes by wheel size, popular bikes.
2022 Specialized Epic EVO Comp
2022 Trek Marlin 6
2022 Specialized Enduro Comp
2022 Specialized S-Works Epic EVO
2022 Specialized Epic EVO Expert
2022 Giant Fathom 29 1
2022 Trek Marlin 7
Latest Bikes
2022 Commencal CLASH PARK EDITION
2022 Commencal META SX V4 TEAM Frame
2023 Cannondale Habit Carbon 1 AXS
2023 Merida eBIG.NINE 400 (EP6)
2023 Merida eBIG.NINE 300 SE (EP6)
2023 Propain Tyee AL Shred2
2023 Propain Tyee CF Shred2
Mountain Bikes
Gravelbikes
e Mountain Bikes
e Hardtails
Light e Bikes
Light e Gravel
Light e Enduro
Balance Bikes
Kinderfahrrad
Youth Mountain Bikes
GHOST Factory Racing
GHOST Gravity
GHOST Family
We are GHOST
Dealer Search
Bike Garage
Range Of Use
Technology & Downloads
Find your dealer
Cross Country
All Mountain Bikes
Enduro Bikes
GHOST Full Suspension MTBs: the right choice for your bike adventures
Do you like to ride in challenging terrain , at high speeds on technical trails and have high demands on the performance of your bike? Whether it's cross-country, trails, all-mountain or enduro riding – GHOST offers you the right full suspension MTB to perfectly suit your style and needs. You will find a large selection of full suspension mountain bikes in our shop.
Riot EN AL Universal
Riot en al essential, lector fs sf lc universal, riot trail al.
Find your closest dealer
Riot trail al essential, riot enduro al essential, riot am essential, riot trail al full party, lector fs sf essential, riot trail essential, riot am al universal, riot en pro, riot en al full party, lector fs sf lc essential, riot am al essential, riot am universal, kato fs universal, kato fs essential, riot en essential, riot am al full party, lector fs sf universal, lector fs sf world cup lc, lector fs sf pro, riot trail pro, riot trail full party, lector fs sf pro lc, riot am full party, lector fs sf advanced, riot am pro, ghost full suspension mtbs: our all-rounders for unlimited riding fun.
But what actually makes a full suspension bike? Which full suspension mountain bike right for your needs? Find your bike in the full suspension mountain bike Guide:
A full suspension mountain bike, or "Fully" for short, is a popular bike for many mountain bikers who like to ride demanding trails at high speeds – it picks up where hardtail MTBs reach their limits. It features a suspension fork at the front and shock in the rear. This means whatever obstacles and bumps you ride over are cushioned and effectively absorbed even on demanding trails .
A full suspension mountain bike offers many advantages for riders:
·       Powerful
·       Versatile in terms of riding types
·       Allows you to ride fast even on trails with difficult obstacles
·       Reliable stability in jumps and on downhills
·       Comfort on ruthless terrain
·       A lot of safety on changing surfaces
·       Full control even on steep descents
·       Better traction on the uphills and downhills
·       Suspension can be individually adjusted
What types of Fullys are there?
If you are planning to buy a full suspension MTB you should consider for the type of riding you want to do so you can choose the right model. Depending on the terrain, riding style and personal preferences , there are a number of choices for Fullys to take on your off-road adventures:
·       Cross-Country Fully
A cross-country bike is our bike for competitive bikers. It is ideal as a race bike for dynamic routes and is used for alpine crosses, races, gravel tracks, forest and field paths, and on moderate trails. The suspension travel of 100-120 mm ensures that you can easily ride at race pace on loads of different types of terrain. Thanks to the ultra-light, carbon-fibre full suspension MTB frame there's nothing to hold you back from showing your full commitment in any race. Discover our Cross-Country Bikes here:
·       Trail Bike Fully
Trail bikes are all-rounders that let you easily master challenging ascents as well as enjoy safe descents. They offer you the best support on the uphills and downhills and are therefore super versatile. A Trail full suspension mountain bike is strong on the climb and guarantees reliable grip on the descent. At GHOST you will find agile models with balanced character so you can enjoy your biking experience. The front and rear suspension travel is between 120 and 140 mm, which means you can ride loads of different types of trails with one bike.
·       All-Mountain Fully
You want a Fully for a wide range of uses? Then you'll get your money's worth with a Ghost All Mountain Fully: As the name suggests, a GHOST All-Mountain Fully sets you up perfectly for mountain tours. With loads of propulsion, it gets you up the mountain and back down again safe and sound. Suspension travel is between 140 and 160 mm, which allows you to ride comfortably over bumpy terrain. Our TractionLink rear triangle keeps your rear wheel in firm contact with the ground so you can keep control of your bike even during sharp turns or quick braking manoeuvres. The suspension system efficiently absorbs harder hits and bumps on rooted tracks, for example.
·       Enduro full suspension bike
An Enduro Fully is the absolute killer when it comes to big downhills. Challenging terrain, difficult trails and jumps are also no problem for this bike. With massive amounts of travel and a secure rear triangle system you can master any ruthless terrain. The suspension fork with 170 mm travel at the front and the shock with a travel of 160 mm at the rear cushion just about and bumps you may encounter – and your back will thank you for it! AnEnduro bike offers you unique downhill performance that will thrill you from the first minute in the saddle.
GHOST full suspension bikes maximise your cycling enjoyment as well as your comfort and safety on any ride. Find the right Fully in your size and let our full suspension all-rounders inspire you on your next off-road adventure.
Bike Comparison ( 0 )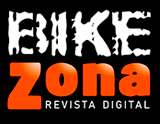 GHOST LECTOR 5 LC (2017)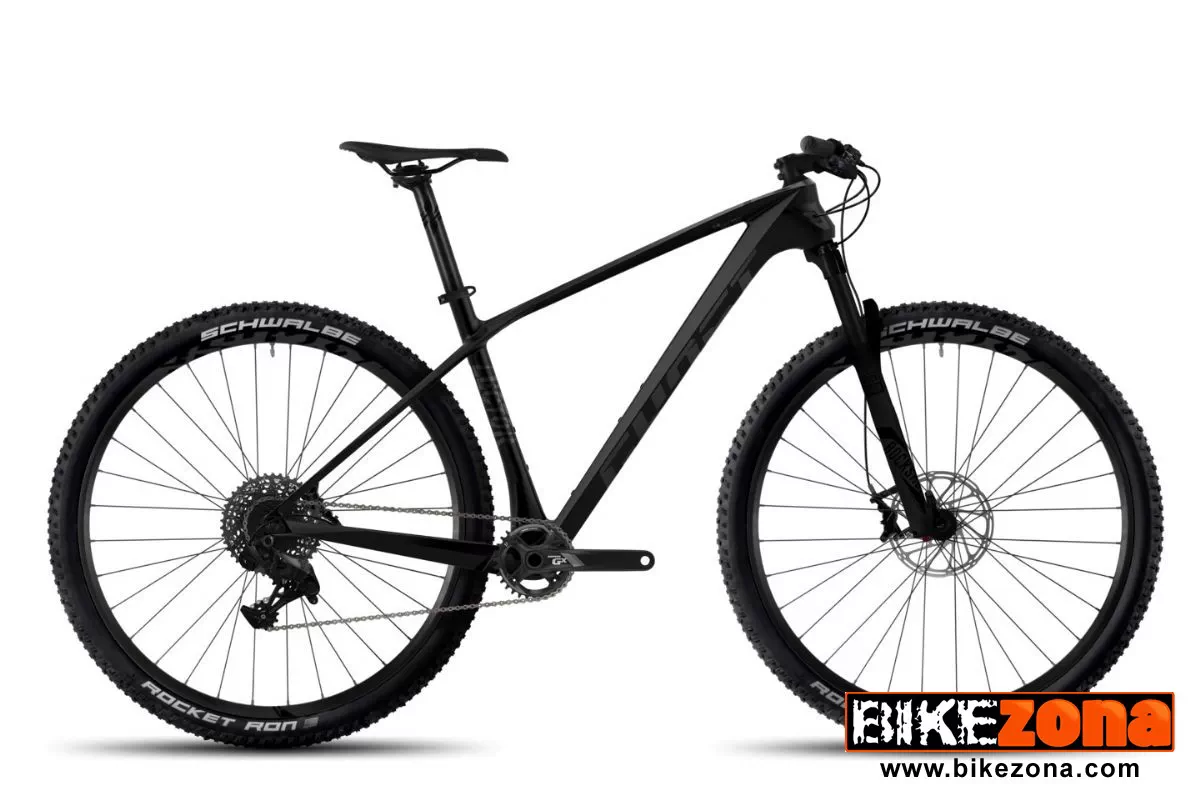 La LECTOR es la bicicleta de carreras a la espera de dar rienda suelta a su potencial en ruta. Es extremadamente rígida, ágil y centrada : cuesta arriba agresiva, controlada cuesta abajo! Esta mezcla se refleja visualmente en su aspecto vanguardista con transiciones suaves.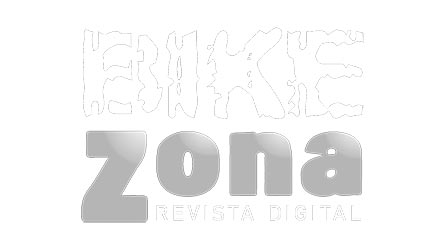 Montaje de la bicicleta
Cuadro: LECTOR 29 LIGHTWEIGHT CARBON LC
Horquilla: ROCK SHOX REBA RL SOLO AIR 100 MM ONELOC
Transmisión y Frenos
Mandos: SRAM TRIGGER GX 11 SPEED
Cambio: SRAM X01 TYPE 2 11-SPEED
Frenos: SRAM GUIDE R 180 / 160 MM
Manetas: SRAM GUIDE R 180 / 160 MM
Casette: SRAM PG-1130 11-42
Bielas: SRAM GX 1000 32
Cubiertas: SCHWALBE ROCKET RON 2.25
Llantas: RODI BLACKROCK 21
Bujes: GHOST SL DISC 15 MM
Componentes
Potencia: GHOST M02 35 MM
Manillar: GHOST FLAT 740 MM 35 MM
Sillín: SDG CIRCUIT
Tija: GHOST SL 719 31.6 MM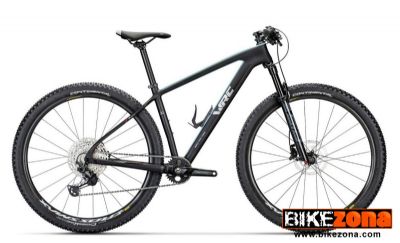 Conéctate o regístrate en Bikezona.com
Contactar con ghost.
Gear Reviews
Rides+Events
Training Guide
Maintenance
Ghost Lector LC 6, a sharp cross country racer
The ghost lector lc 6 is the german brand's third model up in its cross country hardtail lineup. within the lector range, you find drivetrain and brake options from both shimano and sram, and with fox or rockshox handling the suspension duties..
Ghost Lector LC 6
Components: Shimano XT Suspension: Fox 32 Float Performance Remote 100 mm Wheels: Rigida Rival 21 rims with Shimano XT hubs Sizes: XS, S, M, L, XL Price: $3,000 Website: mec.ca
The Ghost Lector LC 6 is the German brand's third model up in its cross country hardtail lineup. Within the Lector range, you find drivetrain and brake options from both Shimano and SraM, and with Fox or RockShox handling the suspension duties. With this mix, you can likely find a model that has your preferred components. It seems Ghost wants to make this line for the serious XC rider/racer. The highest three models do use a different carbon-fibre blend but all share the same construction.
The graphics on the Lector LC 6 have a matte black base with striking geometric white details that complement the frame's non-traditional tubing shapes. The sloping top tube seamlessly blends into the seat tube before the seatstays split off. The head tube is among the shortest on the market relative to frame size, which definitely helps get the rider in a more aggressive position. The overall fit of my mediumsize test bike was very good. The combination of the frame's long top tube and 90-mm stem help make the handling very nimble and precise. The 720-mm flat bar is more than wide enough for most XC riders. My only issue came from the Ghost-branded lock-on grips which, while ultra-light and secure, simply added to the harshness of riding a hardtail. Once I switched them out for my favourite ergonomic model of grip, it was a different story. The whole ride of the bike improved once my hands weren't screaming at me. The only other hurdle was positioning the Fox fork's remote lever. Having it nicely in position where you can reach it with your thumb without taking your hand off the grip is the goal. Unfortunately, this setup rendered the front shift levers unusable. The only remedy was rotating the lockout straight up, which made it less than convenient to reach. The remote has three positions, but I found no noticeable difference between the first two positions. RockShox definitely has the upper hand with their Pushloc system. Performance-wise, the 100-mm travel Fox 32 fork was adequate for the trails that this bike is built for.
One of the highlights of this modestly priced race bike is the abundance of reliable Shimano XT components, including the complete drivetrain, brakes and even the hubs. The front derailleur is the new side-swing design, which needs less force to activate. It also makes for very clean cable routing with the cable housing emerging from the top side of the down tube, just inches from the derailleur itself. Also the wider gear range provided by the 11-40 tooth cassette allowed me to stay in the larger 36-tooth front ring except on very steep, sustained climbs. The Schwalbe Rocket Ron tires never let go, but never gave me a great feeling of confidence in the corners. If it was my bike, I would choose some other rubber or switch to a tubeless setup.
The Ghost Lector LC 6 has a great amount of value and, with a few minor changes, would be a great option if you are looking for a light, fast and goodlooking ride.
Email address: *
Comments This field is for validation purposes and should be left unchanged.
Name This field is for validation purposes and should be left unchanged.
GHOST Lector LC 5 čierny, model 2016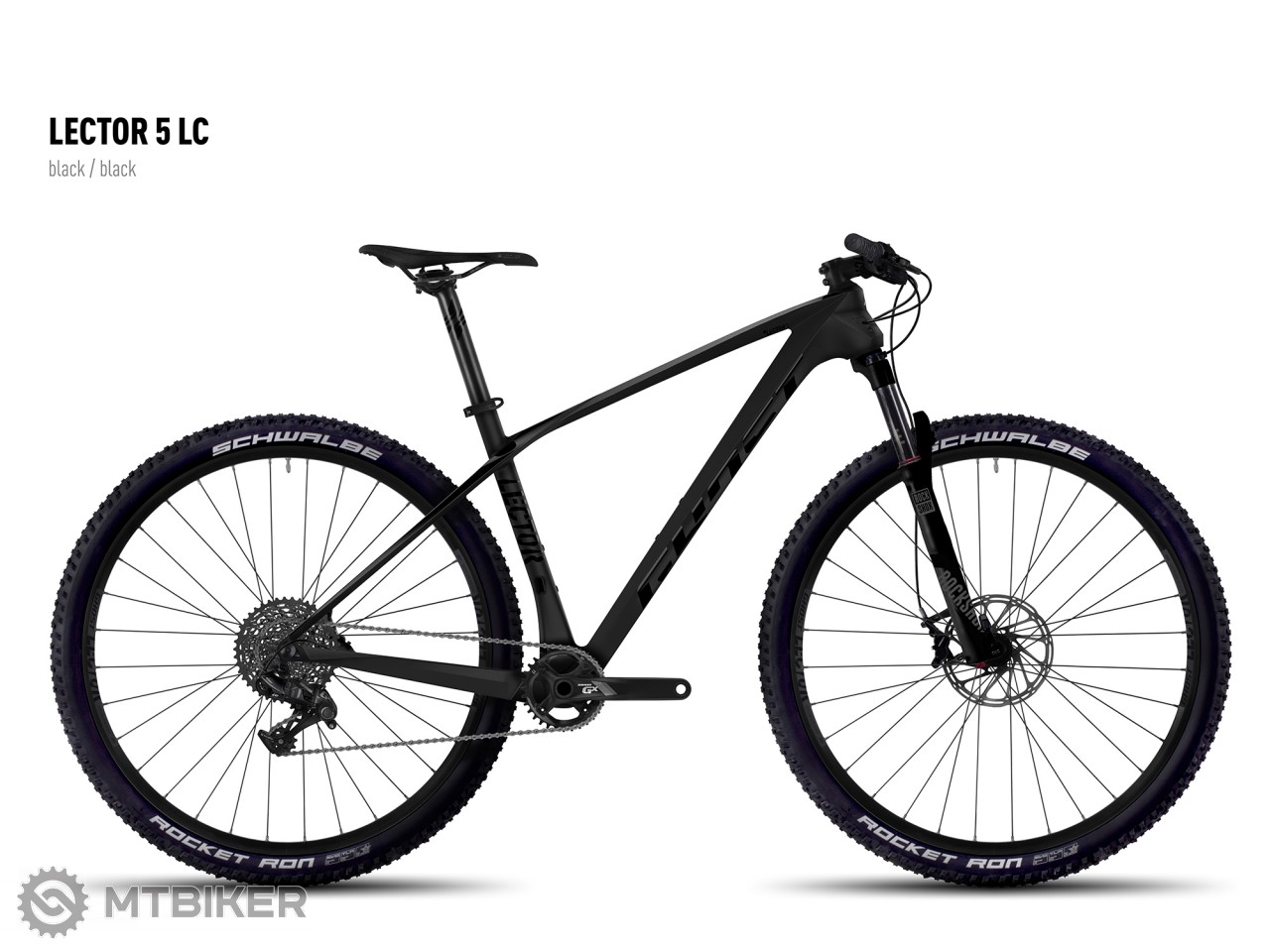 Tento tovar je nedostupný
Karbónový rám.
Ľahký, pevný a zároveň stále pružný materiál, ktorý dobre tlmí nárazy a zvyšuje pohodlie. Je potrebné počítať s vyššou cenou.
Detaily produktu
Všetky bicykle ponúkané na MTBIKER shope sú nové, nejazdené, od oficiálneho distribútora a s plnou zárukou. Viaceré značky dokonca ponúkajú po registrácii doživotnú záruku na rám. Všetok záručný servis vykonávame v MTBIKER predajniach po osobnom doručení alebo po zaslaní bicykla (alebo jeho časti) kuriérom.
Bicykel je vybratý z krabice od výrobcu.
Bicykel je poskladaný, skontrolovaný a nastavený (prehadzovač, prešmykač, tlmič, vidlica, kolesá...)
Bicykel je opatrne zabalený naspäť do krabice a odoslaný
Ak si bicykel objednáš na osobný odber alebo dovoz domov, bicykel Ťa bude čakať poskladaný a skontrolovaný
Bicykel vybrať z krabice a opatrne odstrániť ochranné fólie a materiál
Namontovať riadítka do predstavca ( 1 minúta, potrebný je imbusový kľúč 4 alebo 5 mm ).
Namontovať predné koleso do vidlice ( 1 minúta, bez potreby náradia ak má bicykel rýchloupinák ).
Uvoľniť skrutky na hlavovom zložení, zarovnať predstavec s kolesom, dotiahnuť vrchnú skrutku na krku vidlice a následne dotiahnuť hlavové zloženie ( 2 minúty, potrebný je imbusový kľúč 4 alebo 5 mm ).
Namontovať pedále do kľúk, pričom treba namazať závit pedálu a opatrne namontovať správnou stranou ( 1 minúta, potrebný je imbusový kľúč 8 mm alebo 15 mm francúzsky kľúč ).
Namontovať sedlovku do rámu ( 10 sekúnd, bez potreby náradia ak má rám rýchloupinák ).
Dofúkať pneumatiky a prípadne vidlicu a tlmič na požadovaný tlak ( 2 minúty, potrebná je pumpa ).
Skontrolovať dotiahnutie imbusov a rýchloupinákov ( 2 minúty, potrebný je imbusový kľúč 4 a 5 mm ).
Vyraziť na testovaciu jazdu! S bicyklom zaobchádzaj opatrne, kým si na seba zvyknete. Ak má bicykel kotúčové brzdy, od novoty bude ich výkon obmedzený - svoj plný výkon nadobudnú po 4-5 silných brzdeniach z vyššej rýchlosti.
Hodnotenie 0/5
Comment hodnotenia.
Momentálne sa tu nenachádzajú žiadne hodnotenia. Ak máš skúsenosť, pridaj svoje hodnotenie sem.

Krátke hodnotenie
Comment otázky na predajcu, pevné a hardtail všetko, čo potrebuješ vedieť:.
Prečo je cenovo dostupný hardtail stále výborná voľba na začiatok? navigate_next
Video: Bicykel 500 € vs. 1000 € - kde je rozdiel a oplatí sa priplatiť? navigate_next
Ako skrotiť kostitrasa? navigate_next
Prečo som v zime vymenil enduro za hardtail? navigate_next
Všetko o nákupe u nás
Tu nájdeš odpovede na tvoje otázky ohľadom dopravy, platby, bezpečnosti a mnoho iného.
K tomuto produktu sa môžu hodiť
Akcia BBB BPD-32 MountainHigh platformové pedále
21,99 € -19% Ak nemáme túto cenu v tejto mene, ide o prepočet zo zahraničnej meny.">MOC 29,99 €
GHOST GND51 Freestyle platformové pedále, čierna
15,99 € -33% Ak nemáme túto cenu v tejto mene, ide o prepočet zo zahraničnej meny.">MOC 23,99 €
Shimano SPD PD-EH500 nášľapné pedále, jednostranné, tmavá sivá
59,90 € Ak nemáme túto cenu v tejto mene, ide o prepočet zo zahraničnej meny.">MOC 90,99 €
Akcia týždňa Exustar PM818 MTB nášľapné/platformové pedále
21,99 € -24% Ak nemáme túto cenu v tejto mene, ide o prepočet zo zahraničnej meny.">MOC 33,71 €
Shimano PD-M520 nášľapné pedále, čierna
32,90 € Ak nemáme túto cenu v tejto mene, ide o prepočet zo zahraničnej meny.">MOC 57,99 €
Shimano Ultegra PD-R8000 nášľapné pedále
104,90 € Ak nemáme túto cenu v tejto mene, ide o prepočet zo zahraničnej meny.">MOC 185 €
XC a Tour prilby
POC Omne Air MIPS prilba, Argentite Silver Matt
141 € Ak nemáme túto cenu v tejto mene, ide o prepočet zo zahraničnej meny.">MOC 169 €
Akcia uvex I-vo CC prilba, čierna matná
od 60,99 € -32% Ak nemáme túto cenu v tejto mene, ide o prepočet zo zahraničnej meny.">MOC 89,99 €
POC Ventral Air MIPS prilba, uranium black
od 215 € Ak nemáme túto cenu v tejto mene, ide o prepočet zo zahraničnej meny.">MOC 262 €
uvex I-vo CC prilba, biela matná
od 60,99 € Ak nemáme túto cenu v tejto mene, ide o prepočet zo zahraničnej meny.">MOC 89,99 €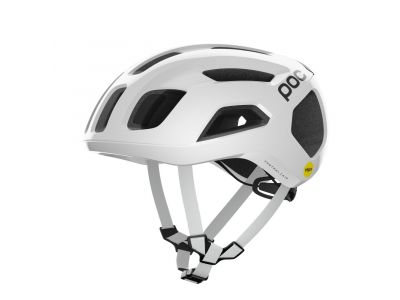 POC Ventral Air MIPS prilba, Hydrogen White
od 215 € Ak nemáme túto cenu v tejto mene, ide o prepočet zo zahraničnej meny.">MOC 266 €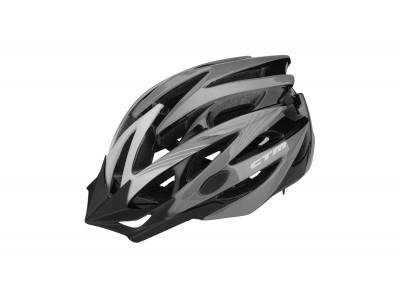 CTM Point prilba, sivá/biela
22,99 € Ak nemáme túto cenu v tejto mene, ide o prepočet zo zahraničnej meny.">MOC 31,90 €
Príslušenstvo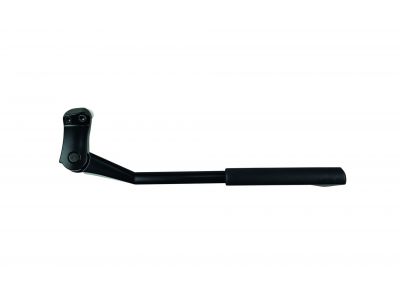 GHOST Ursus zadný stojan, 26-29"
40,99 € Ak nemáme túto cenu v tejto mene, ide o prepočet zo zahraničnej meny.">MOC 44,99 €
GHOST stojan do zadnej stavby, 26-29", rozstup 18 mm
29,99 € Ak nemáme túto cenu v tejto mene, ide o prepočet zo zahraničnej meny.">MOC 44,99 €
GHOST Ursus stojan zadný 26"-29"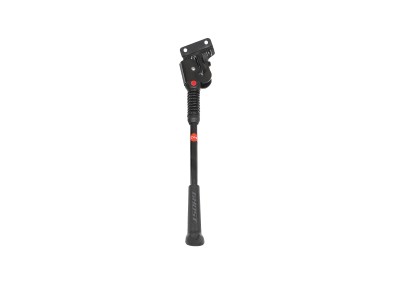 GHOST stojan SQUARE original
25,99 € Ak nemáme túto cenu v tejto mene, ide o prepočet zo zahraničnej meny.">MOC 28,99 €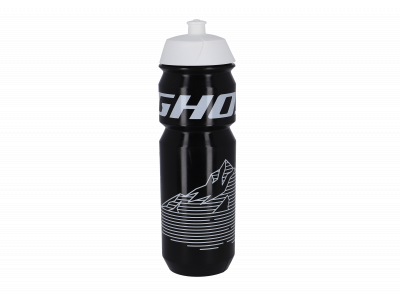 GHOST fľaša 0,75 L Transparent Black/White
4,39 € Ak nemáme túto cenu v tejto mene, ide o prepočet zo zahraničnej meny.">MOC 4,90 €
GHOST Rear zadný stojan, 40 mm
15,89 € Ak nemáme túto cenu v tejto mene, ide o prepočet zo zahraničnej meny.">MOC 18,80 €
Oblečenie a batohy
GHOST Logo GHOST tričko, Black
22,99 € Ak nemáme túto cenu v tejto mene, ide o prepočet zo zahraničnej meny.">MOC 25,27 €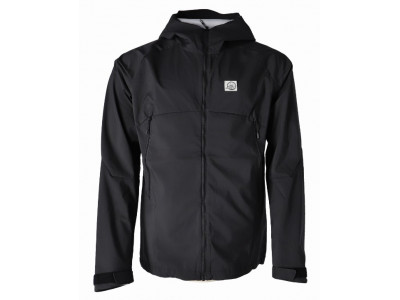 GHOST Factory Racing Team by Maloja bunda, čierna
od 164 € Ak nemáme túto cenu v tejto mene, ide o prepočet zo zahraničnej meny.">MOC 204,60 €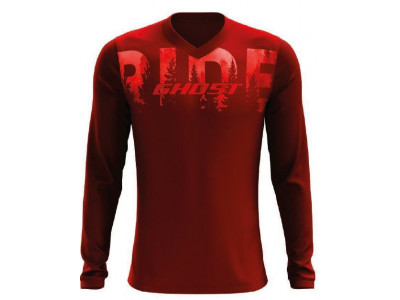 GHOST RIDE Line dres, tmavočervená/červená
59,99 € Ak nemáme túto cenu v tejto mene, ide o prepočet zo zahraničnej meny.">MOC 66,99 €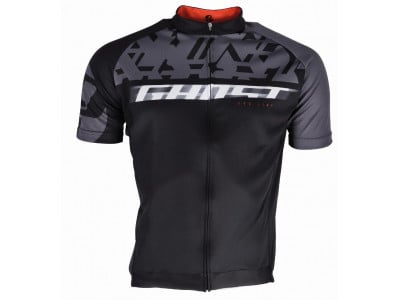 GHOST Performance EVO Line dres, čierna/sivá/biela
67,99 € Ak nemáme túto cenu v tejto mene, ide o prepočet zo zahraničnej meny.">MOC 74,99 €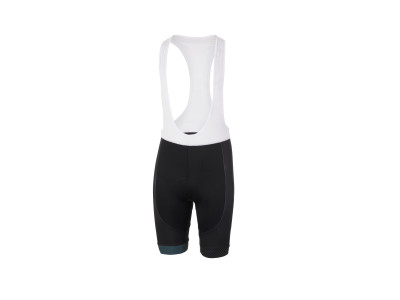 GHOST Performance Evo kraťasy, black/blue
49,99 € Ak nemáme túto cenu v tejto mene, ide o prepočet zo zahraničnej meny.">MOC 69,90 €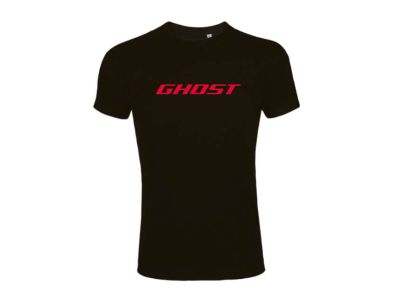 GHOST tričko, čierna
17,99 € Ak nemáme túto cenu v tejto mene, ide o prepočet zo zahraničnej meny.">MOC 19,99 €
Tretry a obuv
Výpredaj Five Ten Trailcross Pro Clip-In tretry, Grey Five/Core Black/Red
od 129 € -22% Ak nemáme túto cenu v tejto mene, ide o prepočet zo zahraničnej meny.">MOC 220 €
Akcia Five Ten Freerider EPS zimné topánky, core black/core black/cloud white
od 84,99 € -13% Ak nemáme túto cenu v tejto mene, ide o prepočet zo zahraničnej meny.">MOC 147 €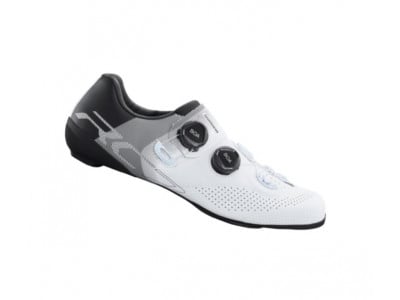 Akcia Shimano SH-RC702 tretry, biela
od 152 € -31% Ak nemáme túto cenu v tejto mene, ide o prepočet zo zahraničnej meny.">MOC 276 €
Akcia Shimano SH-EX700 tretry, čierna
od 113 € -20% Ak nemáme túto cenu v tejto mene, ide o prepočet zo zahraničnej meny.">MOC 176 €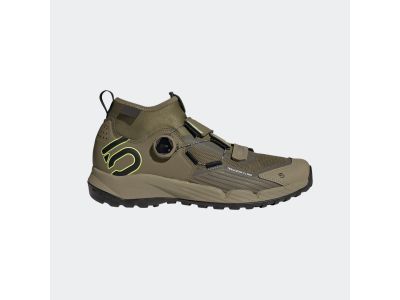 Výpredaj Five Ten Trailcross Pro Clip-In tretry, focus olive/core black/orbit green
od 129 € -16% Ak nemáme túto cenu v tejto mene, ide o prepočet zo zahraničnej meny.">MOC 220 €
Výpredaj Five Ten FREERIDER EPS MID topánky, čierna/hnedá
od 97,99 € -39% Ak nemáme túto cenu v tejto mene, ide o prepočet zo zahraničnej meny.">MOC 166 €
Prečo nakupovať u nás
800 000+ objednávok.
Sme najväčší cyklistický e-shop na Slovensku overený desiatkami tisíc spokojných zákazníkov.
Jedinečný zákaznícky servis
Sme k dispozícii cez email, chat, telefón alebo osobne v MTBIKER centre.
Aktívne podporujeme cyklistiku na Slovensku
Aj vďaka Tvojej objednávke podporujeme rozvoj cyklistiky.
Bezpečný nákup a metódy platby
Proces platby je bezpečný a ponúkame Ti široké možnosti.
Vernostný systém
Odmeníme Ťa za nákup a takisto za kvalitné príspevky v MTBIKER fóre, e-shope, výjazdoch a fotogalérii.
MTBIKER centrum a showroom
Navštív nás v predajni s pump-trackom pri trailoch alebo v historickej budove v centre Bratislavy.
Kalkulačka splátok
Vyberte si poskytovateľa pre splátkový nákup tovaru:

HOME CREDIT - NÁKUP NA SPLÁTKY
Ak produkt, o ktorý máš záujem, nie je momentálne dostupný, radi Ti prezistíme, či a kedy bude opäť v ponuke. Keďže dostupnosť musíme zisťovať u výrobcu a dodávateľov emailom, odpoveď môže trvať aj niekoľko pracovných dní.
Zasielanie zaujímavých akcií a noviniek emailom Zasielanie zaujímavých akcií a noviniek emailom Zasielanie darčekov a možnosti výhodnejšieho nákupu Zasielanie Akcie týždňa
Zvoľ si, prosím, o ktoré informácie máš záujem:
Dávam spoločnosti MTBIKER.shop s. r. o., so sídlom 225, Hrádok 916 33, Slovensko, IČO: 52 770 222, súhlas na zasielanie bezplatných informácií podľa špecifikácie uvedenej vyššie a so spracúvaním mojich osobných údajov na tento účel. Môj súhlas je dobrovoľný a beriem na vedomie, že mám právo ho kedykoľvek odvolať v sekcii Nastavenia e-mailov . Zároveň potvrdzujem, že som sa oboznámil(a) s informáciami v sekcii Ochrana súkromia a osobných údajov .
MTBIKER používa co‍okies
Súbory cookies používame na zabezpečenie funkčnosti webu a na personalizáciu obsahu. S Tvojim súhlasom ich budeme používať na meranie užívania webovej stránky, k personalizácii a na zobrazenie relevantných reklám a informácií. Ak nám udelíš súhlas, môžeš ho zrušiť alebo môžeš zmeniť svoje preferencie v sekcii Nastavenia cookies . Ak nesúhlasíš s ukladaním cookies, môžeš ich odmietnuť . Viac o cookies si môžeš prečítať v sekcii Ochrana súkromia a osobných údajov .