Jokes For Katt Williams Tickets
Community Cornerstone
Harvey's Hundreds
We Are Buffalo Tailgate Party
We Are Buffalo DEALS
School Closings
Home Grown Heat
Listen Live Now
WEATHER CENTER
WBLK on Alexa
Recently Played
Tour the 13 Creepiest Abandoned Mental Asylums and Hospitals in New York
Share on Facebook
Share on Twitter
As we approach Halloween, I think it's appropriate to take a look at some real-life creepy places around New York State. And you can't get more frightening than potentially haunted mental asylums and infectious disease hospitals. These are locations around the state where people were sent to spend the rest of their lives and more often than not, die. Some of the really unlucky residents had experiments conducted on them like lobotomies and electro-therapy. Typhoid Mary was even quarantined to one of the hospitals since she was carrying a disease that was incurable at the time. I honestly think it's for the best that most of these places remain abandoned. The bad vibes will make your skin crawl just by watching the videos below, never mind actually being in the actual location.
1. Roosevelt Island Smallpox Castle Roosevelt Island, New York
Talk about bone-chilling; imagine walking around a place where sick people were forced to live, but most often die. Smallpox was often looked at as a "filth" disease. It affected poor people and people of color. The hospital, once known as Blackwell Island, was located on Roosevelt Island in Manhattan, New York City. The smallpox hospital opened in 1856, but the island was also home to prisons, hospitals, and a mental asylum. In 1972, after it was abandoned, it became New York City's "only landmarked ruin."
The Smallpox Hospital, sometimes referred to as the Renwick Smallpox Hospital and later the Maternity and Charity Hospital Training School, was a hospital located on Roosevelt Island in Manhattan, New York City. Originally designed by architect James Renwick Jr., the 100-bed hospital opened in 1856, when the area was known as Blackwell's Island.[A century after it opened, the hospital was closed, and the building eventually fell into disrepair. ~ Wikipedia  
Credit: Time Out New York via Youtube
2. Hart Island Women's Asylum Long Island Sound, New York
In addition to serving as a women's asylum at one point, Hart Island has approximately one million bodies buried on it. The Island houses the graves of the poor, prisoners, the unclaimed, and the diseased.
Hart Island was used as a quarantine station during the 1870 yellow fever epidemic. In that period, the island contained a women's psychiatric hospital called The Pavilion, which was built 1885, as well as a tubercularium. There was also an industrial school with 300 students on the island. ~ Wikipedia
The Island came into use again due to the coronavirus pandemic . With the deadly virus overwhelming New York City morgues, the public cemetery on Hart Island became home to many people who died from COVID-19. You can just feel the sorrow and sadness of the island without even taking a trip there.
Credit: SideNote via Youtube
3. Buffalo State Hospital Buffalo, New York
The 13 building complex, had been abandoned since 1974. Hotel Henry had brought some new life to the complex, but it closed in February of 2021.
Among Western New York's allegedly most haunted sites stands the architecturally acclaimed H.H. Richardson complex, begun in 1871 and opened in 1880 as the Buffalo State Asylum for the Insane or the Buffalo Asylum Psychiatric Center. ~ Center for Inquiry  
Credit: The Speakeasy via Youtube
4. Utica State Hospital Utica, New York
The hospital opened in opened on January 16, 1843. The last patients left the facility in 1977.
Within the massive Greek Revival hospital, facilitators regularly performed lobotomies and electroshock therapy. Patients lived in filth, confined to cramped quarters with little care. It was here that doctors invented the Utica Crib, an inhuman, long, shallow cage where they kept agitated people to calm them down or to punish misbehaving residents.~ TimeOut  
Credit: Lite 98.7 WLZW via Youtube
5. Harlem Valley Psychiatric Center Dover, New York
The Harlem Valley Psychiatric Center opened in 1924 in Wingdale, NY. It was open for 70 years and thousands of mentally ill patients were treated there.
Over the years, the Harlem Valley Psychiatric Center adopted numerous experimental methods of treatment of the mentally ill. In the 1930s, the facility joined several other institutions on the vanguard of a new insulin shock therapy for the treatment of patients with schizophrenia and other compulsive disorders. Later, when the method of electro-shock therapy was created, the hospital was again a pioneer in implementing the method as a treatment for its patients in 1941. When neuropsychiatrist Walter Freeman developed a new method for treating a wide range of psychological conditions that became known as a lobotomy, the Harlem Valley Psychiatric Center was the preeminent institution for frontal lobotomy in the state of New York. ~ Atlas Obscura  
Credit: hiddenhometown via Youtube
6. Rolling Hills Asylum East Bethany, New York
The Rolling Hills Asylum housed poor and destitute people and families, orphans, the handicapped, mentally ill, drunks and, criminals.
Check out the official announcement in the Batavia Times newspaper from December 9, 1826:
Notice is hereby given that the Genesee County Poorhouse will be ready for the reception of paupers on the first day of January 1827 … The Overseers of the Poor of the several towns of the County of Genesee are requested, in all cases of removal of paupers to the county poorhouse, to send with them their clothing, beds, bedding and such other articles belonging to the paupers as may be necessary and useful to them. The following were eligible for assistance: Habitual drunkards, lunatics (one who by disease, grief or accident lost the use of reason or from old age, sickness or weakness was so weak of mind as to be incapable of governing or managing their affairs), paupers (a person with no means of income), state paupers (one who is blind, lame, old or disabled with no income source) or a vagrant. ~ Rolling Hills Asylum  
Credit: BuzzFeed Unsolved Network via Youtube
7. Hudson River State Hospital Poughkeepsie, New York
After the Utica Psychiatric Center became full, the state opened the Hudson River State Hospital to serve NYC and the eastern counties in New York State. In October 1871, construction on the main building was completed and 40 patients were admitted. As more buildings were opened on the campus, it was treating as many as 6,000 patients in the early-1950s. The hospital was eventually abandoned in the 1990s. While some of the buildings were demolished in 2016, the Kirkbride main building, library, activities hall, chapel, and a tower of the north wing were all preserved.
Credit: Riddim Ryder via Youtube
8. Letchworth Village Thiells, New York
The hospital was constructed in 1911 and closed in 1996. The campus is still open to people to stroll around.
Letchworth Village is a former institution for the mentally and physically disabled in Haverstraw, New York in Rockland County. The Thiells facility was the unfortunate location in which many patients were used as human guinea pigs to test experimental clinical trials. Perhaps the most notable experiments were the trials to test the polio vaccine, which happened to be the first experiments for the vaccine in the world using a human test subject. ~ Untapped Cities  
Credit: Antiquity Echoes via Youtube
9. North Brother Island East River, New York
North Brother Island is the place where the infamous Typhoid Mary lived and died. Mary Mallon was quarantined on the island for more than 20 years. She died there in November 1938.
The northern of the islands was uninhabited until 1885, though a lighthouse was built in 1869. In the mid-1880s[14] the Riverside Hospital moved there from Blackwell's Island (now known as Roosevelt Island). Riverside Hospital had been founded in the 1850s as the Smallpox Hospital to treat and isolate victims of that disease. Its mission eventually expanded to other quarantinable diseases, initially typhoid and then, smallpox and tuberculosis. ~ Wikipedia  
Credit: MattSonswa via Youtube
10. Kings Park Psychiatric Center Kings Park, New York
It once housed 9,000 patients and had over 100 buildings on its campus.
The official name of the hospital in its first 10 years was the Kings County Asylum, taken from the name of the county that Brooklyn occupied. The hospital was revolutionary at the time in the sense that it was a departure from the asylums of folklore, which were overcrowded places where gross human rights abuses often occurred. The asylum, built by Brooklyn to alleviate overcrowding in its own asylums, was a "farm colony" asylum, where patients worked in a variety of farm-related activities, such as feeding livestock and growing food, as this was considered to be a form of therapy. ~ Wikipedia  
Credit: The Proper People via Youtube
11. Rockland State Psychiatric Center Orangeburg, New York
Portions of the Rockland Campus are still in use and run by New York State's Office of Mental Health.
The oldest abandoned buildings on the Rockland campus that are still standing are generally closed to the public. The campus at its largest size once represented one of the largest intact psychiatric hospital facilities in the United States. In 2017, 60 acres of the land containing abandoned buildings were sold to JPMorgan Chase for the construction of a data center, and significant demolition of most buildings in that parcel was completed in 2018. ~ Wikipedia  
Credit: Dark Exploration Films via Youtbe
12. Bayley Seton Hospital Staten Island, New York
It was constructed in 1831 as a U.S Marine Hospital, making it Staten Island's first hospital. In the 1990s the hospital began to offer services for women with drug problems and the Amethyst House, a women's Drug Abuse Treatment center opened there. Even though it is still in use, eight of the campus' 12 buildings have been abandoned.
From 2014 to 2019, the TV series Gotham used the hospital as a setting for interior and exterior scenes set in Arkham Asylum. The Amazon series Hunters also used the campus for filming. Many films have shot on the campus including "The Adjustment Bureau", "Salt", "Terrifier 2" and the locally shot comedy "Abnormal Attraction" starring Malcolm McDowell, Bruce Davison, Gilbert Gottfried, and Leslie Easterbrook. As of 2020, the main hospital building was still in operation at reduced capacity. ~ Wikipedia  
Credit: Matt Chirico via Youtube
13. Seaview Hospital Staten Island, New York
Built in 1905, the Seaview Hospital is still operating in a few of the buildings, but many were abandoned, leaving the campus to give off creepy vibes. It was at one point, one of the United States' largest tuberculosis sanatoriums.
Seaview Hospital was a historic tuberculosis sanatorium, now a national historic district located at Willowbrook on Staten Island, New York. The complex was planned and built between 1905 and 1938 and was the largest and most costly municipal facility for the treatment of tuberculosis of its date in the United States. ~ Wikipedia  
Credit: Marty OTM via Youtube
Lizzie Borden's Maplecroft Is Back on the Market in Fall River, Massachusetts
25 true crime locations: what do they look like today, more from 93.7 wblk.
These Are The Top 10 Party Schools In New York State These Are The Top 10 Party Schools In New York State
3 NFL Players In New York Have Top 10 Best Selling Jerseys 3 NFL Players In New York Have Top 10 Best Selling Jerseys
People In New York State Are Warned About Buying These Cars People In New York State Are Warned About Buying These Cars
Almost 100,000 New York State Residents May Lose Their Licenses Almost 100,000 New York State Residents May Lose Their Licenses
Man Survives Going Over Niagara Falls, Plus 15 Others Who Made It Alive Man Survives Going Over Niagara Falls, Plus 15 Others Who Made It Alive
One New York State College Makes Top 20 List Of Party Schools One New York State College Makes Top 20 List Of Party Schools
42 People Were Arrested In Niagara County During Past Week 42 People Were Arrested In Niagara County During Past Week
Massive Cell Phone Takeover By The Feds In New York State This Week Massive Cell Phone Takeover By The Feds In New York State This Week
New York State Drivers Will Get Automatic Fines In These 31 Work Zones New York State Drivers Will Get Automatic Fines In These 31 Work Zones
Share this story
Mapping NYC's creepy abandoned hospitals and asylums
These structures are a real New York horror story
New York City is no stranger to creepy abandoned buildings, but the spookiest among them might be the hospitals, asylums, and other medical centers that have long since been left in the shadows. In each borough, you'll find at least one of these abandoned buildings, some awaiting their newfound purpose—whether it be restoration or a new development—while others have simply been left to rot.
Below, we've compiled a list of some of these long-neglected structures. Many of them are off-limits to the public but, of course, that hasn't stopped them from receiving the occasional visitor or two. (We're not advocating that, of course.) In some, artifacts like apparel, medical equipment, books, and letters have been left behind, making these spaces all the more frightening.
Hart Island Women's Asylum
Many people know Hart Island as the home of the almost impossible to access Potter's Field , where the homeless and people whose families could not afford burials are buried in a public unmarked graveyard. But the island was also home to a Phoenix House rehab facility, as well as a women's asylum called the Pavilion. Remnants of the island's more animated days remain, with letters and hospital beds strewn throughout the crumbling buildings. There has been a push to get the island opened up to the public; some city officials have even advocated for a Governors Island-like park.
North Brother Island
This 20-acre island, off the Bronx in the East River, dates back to the 1880s and served as a quarantine site famously known for housing Typhoid Mary. The hospital was converted to an experimental drug rehab center in the 1950s but the program ended in 1963, due to corruption and high costs. The NYC Parks Department has controlled North Brother Island since 2001, however the abandoned hospital still stands and while it is off-limits to the public (and difficult to get to), people still find their ways . Currently, the city is exploring the possibilities of making the island accessible to the public .
Renwick Smallpox Hospital
On Roosevelt Island, the decrepit 19th century Gothic Revival structure that once functioned as the Renwick Smallpox Hospital is high on the list of city's creepiest landmarks. The hospital opened in 1856 in an effort to keep those with smallpox separated from the rest of society, and treated roughly 7,000 patients throughout its 19-year run . The hospital was later converted into a nursing school but eventually the building was shuttered and has fallen into disrepair. There have been talks of renovating and reviving the structure , but some Roosevelt Island resident would rather just see it torn down .
Creedmoor Psychiatric Center campus
Many of the buildings on the Creedmoor Psychiatric Center campus in Queens are now abandoned, with just an outpatient center and The Living Museum in the campus's former kitchen hall. Back in the day, Creedmoor was home to violent patients; some were transferred straight from prison into the understaffed hospital, where conditions were bad for both residents and employees. The buildings remain littered with belongings of patients past, medical equipments, a flock of pigeons, and a squatter or two.
Greenpoint Hospital
It's been 35 years since the Greenpoint Hospital shuttered and ever since, plans to redevelop the building into affordable housing have been continuously stalled . It's become home to squatters in the years since it was closed.
Brooklyn Navy Yard Hospital
Built in the 19th century, the crumbling Brooklyn Navy Yard Hospital is one of the few original buildings that remain at the Navy Yard ; many of the buildings that once surrounded it, including the ramshackle townhouses of Admiral's Row, have since been torn down. Steiner Studios is planning to transform the space into a media complex but for now, the eery structure, which once treated soldiers during World War II, remains in a dilapidated state .
Ellis Island Hospital Complex
While most people head to Ellis Island to see its main building, or as part of their trips to see the Statue of Liberty, there is another historic site that's much more difficult to access. The 29-building complex dates back to 1902 when the Ellis Island Immigrant Hospital was opened as the country's first public health hospital. The hospital quarantined thousands of immigrants with infectious diseases who were deemed too sick to enter the country. But many people weren't treated—those who died at the hospital were sent to the campus's morgue. By the 1930s, the hospital was on a decline and eventually shuttered. By 1954, the complex was officially abandoned and is now accessible through a select number of private tours.
Neponsit Health Care Center
For the past 20 years, this former nursing home in the Rockaways has sat abandoned and deteriorating ever since the city  unexpectedly evacuated 282 elderly residents  in the middle of the night back in September 1998. The abandoned property spans 14 acres and dates back to 1915 when it was built with designs by McKim, Mead & White. The Oceanside hospital was originally used to treat children after journalist Jacob Riis pioneered for a hospital to treat tuberculosis cases. The fate of the center remains unknown, though it has been appraised for $40 million and  eyed by developers  for luxury apartments.
Bayley Seton Hospital
While Staten's Bayley Seton Hospital is still up and running, eight of the twelve buildings located on the 20-acre Stapleton campus have been abandoned—so it's hella creepy here. In the 19th century, the site was home to the Marine Hospital Service and the Seaman's Retreat, before going on to be renamed several times and eventually selling to the Salvation Army in 2008. The campus has been used as the filming scene for several episodes of the television show Gotham .
Loading comments...
Site search.
Los Angeles
San Francisco
Archive.curbed.com
Homes for sale
Homes for rent
Neighborhoods
Architecture
Development

Affordable Housing
Transportation
Haunted Locations Database
Guest Appearances
YouTube Series: Folklore & Haunted Locations Guide - USA
About GhostQuest.net
Submit A Story
Submit A Haunted Location
Find Out If Your House Is Haunted
Ghost Hunting Equipment
Tee Shirts & Merchandise
Secrets of NYC
Film Locations
Architecture
Arts & Culture
Food & Drink
Behind the Scenes
About Untapped New York
Jobs and Internships
Advertise with Us
latest posts
Eagle Head from the Original Penn Station is on Display in Moynihan Train Hall
Stony Creek Quarry and the Granite that Built New York
Things to Do in NYC This Week: October 4th – 11th
A Piece of NYC's Lost 13th Ave Runs Through Manhattan's First Public Beach
Inside the Abandoned Kings Park Psychiatric Center on Long Island
Closed and abandoned since 1996, Kings Park Psychiatric Center stands as an otherworldly relic situated in Nissequogue River State Park in the hamlet of Kings Park, New York on Long Island. Over the course of its 111-year history, Kings Park Psychiatric Center served as the nucleus of the surrounding community for generations. The town's local economy depended on its very existence. Residential development rose since the hospital offered local employment opportunities. The idea of having a mental institution was not seen as a negative, but rather something that instilled a sense of civic pride. At the height of its operation in 1954, the hospital treated over 10,000 patients, making it the largest institution of its kind at the time.
Join photographer John Lazzaro for a virtual exploration of the abandoned sites on Long Island, including Kings Park featuring photographs from his new book A Vanishing New York: Ruins Across the Empire State . This virtual event can be viewed in the  Untapped New York Insiders on-demand video archive, which contains over 200 virtual webinars! Not an Insider yet?  Become one today  and get your first month free with code JOINUS.
Abandoned Long Island Visual Talk
The advent of psychotropic drugs led to a decreased need for long-term treatment of the mentally ill. Buildings on the grounds of King Park Psychiatric Center started to shut down or operate at a limited capacity when this new form of treatment gained popularity. In November 1996, the last patients at Kings Park Psychiatric Center were transferred to the nearby Pilgrim State Psychiatric Center . While the park is a convenient haven for locals, the remains of Kings Park Psychiatric Center have become a mecca for thrill seekers, urban explorers, and local historians alike.
In the 1880s, Kings County Asylum in Flatbush , Brooklyn was suffering from the same overcrowding and lack of funding that afflicted many hospitals at the time. At the behest of Hospital Superintendent Dr. John C. Shaw, Kings County purchased 873 acres of land in the hamlet of St. Johnland (now Kings Park) with the intention of establishing a 'lunatic farm' in a more environmentally suitable location, particularly one with a large tract of land where separate buildings of various sizes could be built to form a small village with homelike surroundings.
Dr. Shaw believed this change in milieu would improve patients' chances of recovery. With that, three small cottages were constructed to house 23 female and 32 male patients from the asylum in Flatbush . Within two years, the patient population grew to over 200. As a form of occupational therapy, patients were set to work clearing the land for a future farm and additional cottages for more patients. By the turn of the century and now under state control, the new hospital officially separated from the Kings County Lunatic Asylum and became the Kings Park State Hospital — a name it would carry until the 1970s before it was finally changed to the Kings Park Psychiatric Center.
As the population of New York State grew, so did the patient numbers at Kings Park. Newly arriving patients were admitted before the paint had dried on the walls. Over the next 40 years, 150 buildings would operate on the grounds to meet the expanding needs of the hospital. The year 1925 in particular saw the busiest year of expansion at the hospital. Following a recommendation from New York Governor Alfred E. Smith, the legislature approved $1,500,000 for the construction of a hospital for New York State veterans to be affiliated with Kings Park.
Construction began on the Veterans' Memorial Hospital Unit with Building 125 serving as the administration building. Building 136 was added as a medical support building, Building 138 was for patient wards with Building 139 as a kitchen and dining hall for those wards. Separately, Buildings 40, 41, and 42 were completed for geriatric and ambulatory patients. Two wards were set aside to treat patients with schizophrenia using insulin-convulsive therapy. Building 93, the largest and most recognizable building on the grounds, was built from 1939-1941 to serve as an infirmary for chronic and geriatric patients. Bedridden patients were treated on the top floors, semi-invalids on the middle floors, and able-bodied patients on the bottom floors.
When Thorazine was invented in 1955, 5% of the patient population at Kings Park started receiving psychotropic drug therapy. New York State completed the Mental Health Study Act, which called for the abolition of state hospitals and the redirecting of federal funds to build community centers for the mentally ill. Farm buildings on the grounds had phased out, as it became far cheaper to import food. Another change came in 1965 when Medicare and Medicaid were established in New York State. Both contained provisions for mental health treatment, but the care provided by state hospitals was not covered and mentally ill people under the age of 65 were ineligible for Medicaid benefits. As a result, large numbers of geriatric patients were transferred from state hospitals to nursing homes. The hospital began the slow and steady process of closing its buildings and leaving them abandoned. Building 93 in particular, began to close from the top floors down, leaving a graveyard of patient beds in the basement.
The proverbial nail-in-the-coffin to Kings Park Psychiatric Center came in 1993 when the New York State Community Mental Health Reinvestment Act mandated that all savings realized from the closure of unneeded state psychiatric centers would be funneled into various community mental health programs; a process widely know as deinstitutionalization. By 2000, a portion of the Kings Park Psychiatric Center was turned into Nissequogue River State Park . Since the grounds were turned over to the New York State Office of Parks, Recreation, and Historic Preservation, the land itself became legally protected from residential and commercial redevelopment. By the end of 2006, the remaining acres of the hospital land were added to the state park. The buildings, cited by the state as "inhospitable to be redeveloped," began to atrophy.
Today, less than 30 hospital buildings remain of what was once one of the largest institutions for the mentally ill in the nation. These photos show the result of more than 20 years of abandonment and decay.
Today, some new buildings are going up, while older ones are being torn down. Building 40 (MRU/daycare for employees) was demolished in recent years and a new building for the Department of Environmental Conservation was constructed. In November 2022, a Draft Master Plan for renovations to Nissequogue State Park was released. The plan calls for both the demolition and adapt re-use of many of the hospital buildings.
For a nice walk in the publicly accessible portion of the former Kings Park Psychiatric Center , start at the traffic circle at the end of Kings Park Boulevard and walk towards the river. You'll find the Georgian-style homes for physicians and staff, the old curved roads with street lamps, and various other treatment buildings. Learn more about Kings Park and other abandoned sites across Long Island in a virtual talk with the author on March 1st!
Editor's Note: This article was written by photographer John Lazzaro. In his book, The Walls Still Talk: A Photographic Journey Through Kings Park Psychiatric Center , Lazzaro documents the decades of neglect and decay of the Kings Park Psychiatric Center in Kings Park, NY as a result of deinstitutionalization. You can purchase Lazarro's books The Walls Still Talk: A Photographic Journey Through Kings Park Psychiatric Center and his latest release, A Vanishing New York: Ruins Across the Empire State , on his website .
Next, check out The Abandoned Kings Parks Pysch Hospital Ruins Inside Nissequogue River State Park and 12 Abandoned Hospitals in and Around NYC
Untapped New York Events This Week: Sept 13 – Sept 20
Do You Dare Visit Demon Acres, One Of New York's Most Haunted Attractions?
John Williams
More by this Author
This spooky season, it's time to get haunted. For those in New York State looking to get really scared—and we do mean really scared—there's Demon Acres in Hannibal, New York, which is one of the most haunted attractions in all of the state. The haunted house and hayride sits on 25 acres and features four extreme haunt experiences. It might just be the best haunted attraction in all of New York State. To learn more about this amazing destination haunt, keep reading below.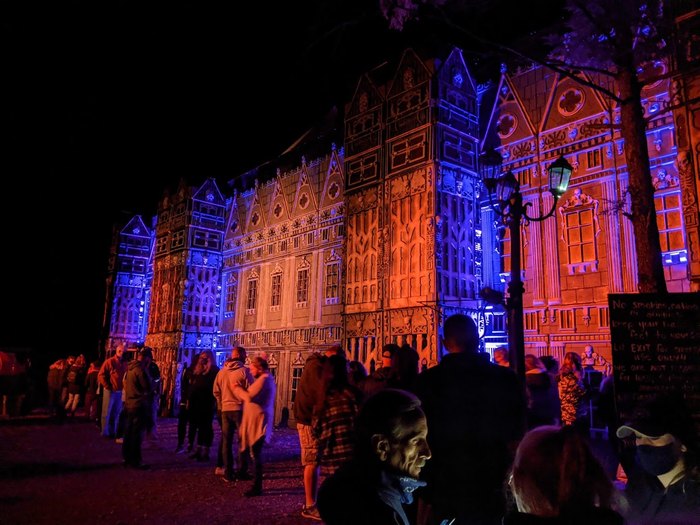 Sometimes the best way to have fun is to get a little freaked out, so check out Demon Acres and have the time of your life. Why in the area, why not check out this pub , which has the best burgers in all of Syracuse. And, for those looking to stay the night, we recommend Red Roof Inn Fulton , which is less than 10 miles away from Hannibal.
OnlyInYourState may earn compensation through affiliate links in this article.
Want more New York in your inbox?
Get the latest on things to see, do, and eat around New York!
Thank you! You'll receive your first newsletter soon!
An error occured.
Related Articles
One Of The Largest Pumpkin Patches In New York Is A Must-Visit Day Trip This Fall
Go On A Spooky Safari At This Family-Friendly Fall Celebration At A New York Wildlife Center
Here Are The 5 Absolute Best Pumpkin Patches In New York To Enjoy In 2023
The 5 Best Fall Festivals In New York For 2023 Will Put You In The Autumnal Spirit
The Italian-American Restaurant In New York With Food So Good You'll Ask For Seconds... And Thirds
A New Hotel With A 24-Floor Glass Tower Is Set To Open In New York In October, And It's Bucket List-Worthy
The Abandoned Bonnie Castle Greens In New York Was Once A Thriving Mini-Golf Course
Your Ultimate Guide To Winter Attractions And Activities In New York
Explore New York
Featured addresses.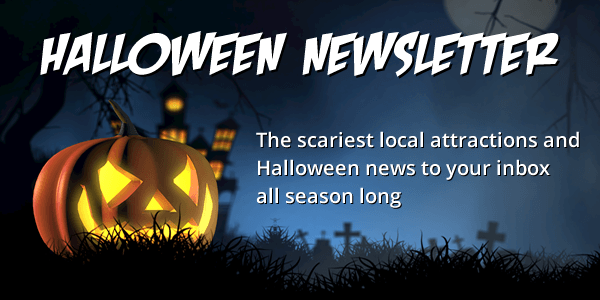 Advertisement

New York's Haunted Hospitals & Asylums

Categories: Real Haunted Hospitals & Asylums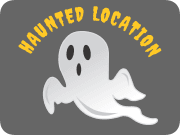 Categories: Real Haunted Places | Real Haunted Hospitals & Asylums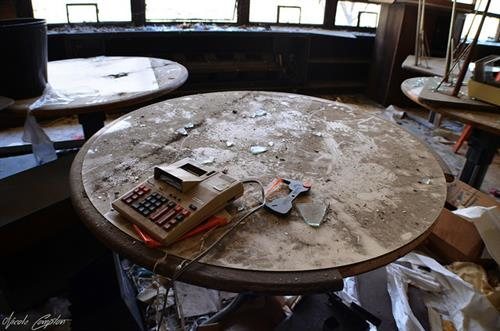 Categories: Real Haunted Hospitals & Asylums | Real Haunted Colleges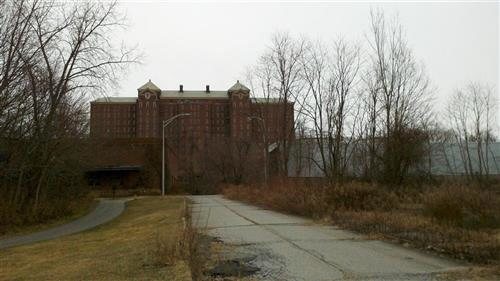 Know of a Real Haunt that we don't already have listed? Please Let Us know
Travel and NY
Ny inn named best haunted hotel in us, with another place in state not far behind, by nbc new york staff • published october 3, 2023 • updated on october 3, 2023 at 7:09 pm.
Looking for a spooky October getaway? A New York hotel was just named America's best haunted hotel, according to a report.
The Fainting Goat Island Inn, in the town of Nichols in the state's Southern Tier, is ranked number one USA Today's list for haunted hotels in the country . It's the second year in a row the hotel has earned that title.
The five-bedroom inn built in 1850 sits between Elmira and Binghamton, and is part of New York's haunted history trail. Guests have reportedly encountered a number of different ghosts walking the halls and more, such as two women sitting for tea in the Fainting Room, according to USA Today .
It's not the only haunted destination in the state. Coming in at number three on the list was Hotel Saranac, in Saranac Lake. The hotel in the Adirondacks near Lake Placid was built during the roaring 20s, according to its website, and is part of the Historic Hotels of America, an official program of the National Trust for Historic Preservation.
Get Tri-state area news and weather forecasts to your inbox. Sign up for NBC New York newsletters.
There have also been a variety of sightings reported there as well, including a young girl on the fourth floor, singing on the sixth floor and scratching sounds on the third floor, USA Today wrote . It was build on the grounds of a former high school, and there have been reports among locals that the ghost of the school's superintendent still will be seen on the property.
This article tagged under:
Eat & Drink
Life & Style
Home & Property
Things to Do
Best of Hudson Valley
Get Our Email Newsletter
Subscribe to the Magazine
Advertise with Us
Photos by EFG-Saber Heritage SC, LLC unless otherwise noted
Built in 1871, the hudson river state hospital grounds prepare for a second life in the community as hudson heritage in dutchess county..
Do you remember the stories about the Hudson River State Hospital ?
For teenagers growing up in the Hudson Valley, the abandoned mental institution in Poughkeepsie has long been a source of chills, thrills, and fascination. It's hard to deny the allure. From its majestic, albeit isolated vantage point on Route 9, the ruinous psychiatric center sing a haunting siren song to explorers, photographers, and curious minds who crave the chance to peek inside the abandoned, potentially haunted corridors.
Not that such a thing was ever allowed, of course. After shuttering its doors in 2003, the hospital put a stop on all activity at the property, although that didn't stop trespassers from finding a way onto the grounds.
A History of the Hudson River State Hospital
It wasn't always that way, of course. When the Hudson River State Hospital first opened its doors on October 18, 1871, it was a shining example of healthcare reform in the United States. In a New York Times article about its construction on December 26, 1872, the publication cited the serene, luxurious atmosphere as a highlight of the center, which was one of a few of its kind in New York State at the time.
"The parlors are furnished by the gardener with a collection of flowering plants, and plants with exquisitely variegated foliage – little luxuries most dear to the soul of any one kept in confinement," the Times writes. "The Superintendent encourages every patient to go out walking in fine weather; and in the Summer time they sit out in the shade, enjoying the cool river breeze, and chatting in little groups. Some of them who are in the convalescent wards are allowed to go about the grounds and farm alone on parole."
In the early days of its existence, the Hudson Valley's psychiatric center was a paragon in the healthcare industry. The main buildings were designed by Frederick Clarke Withers, the English architect known for Victorian Gothic designs that appear locally in edifices like the Reformed Church of Beacon and the Frank Hasbrouck House in Poughkeepsie. Calvert Vaux and Frederick Law Olmsted, the duo who submitted the winning blueprint for New York City's Central Park , mapped out the grounds. A substantial undertaking from the start, the construction took an additional 25 years after the 1871 opening to complete.
Originally home to just 40 patients, the hospital welcomed as many as 6,000 patients during its heyday in the 1950s. Yet after changing hands, and names, a number of times – at one point the Roosevelts owned the grounds – the renamed Hudson River Psychiatric Center emptied of patients by 2003 and sold to CPC Resources and The Chazen Companies for redevelopment in 2005.
The Inbetween
With 156 acres of semi-forgotten space in the heart of Dutchess County, it was seemingly inevitable that something would go wrong. First came a lightning strike to the male bedding wing in 2007. Following that were a number of smaller, intentionally set fires that caused headaches for the Fairview Fire Department . The worst, however, occurred in April 2018, when flames took to a wing of the old administration building.
Art Adventures Await in the Hudson Valley with Bloomberg Connects
The Warwick and Pierson Lakes Lifestyles
Listed as a National Historic Landmark in 1989, Hudson River State Hospital fell claim to the ravages of nature, time, and human influence. Once a remarkable example of Gothic Revival architecture, its brick buildings have fallen into disrepair, suffering from peeling walls, crumbling infrastructures, and an abundance of graffiti.
A New Life for the Hudson River State Hospital
After changing hands from one developer to the next, whispers of a revival for the site began in earnest in 2015, when The Chazen Companies submitted a development master plan application to the Town of Poughkeepsie. In 2016, Diversified Realty Advisors, LLC announced its intention in collaboration with EnviroFinance Group (EFG) to redevelop the grounds.
Soon after, Saber Real Estate North , based in Armonk, partnered with EFG to form EFG-Saber Heritage SC, LLC, the group that now helms the $300 million project, and began the process to secure the necessary approvals to break ground. A prominent presence in the Hudson Valley real estate scene, Saber is the same firm behind Rivertowns Square in Dobbs Ferry and The Collection in White Plains. Earlier in 2019, the company peaked curiosity when it cleared the trees that separated the property from Route 9, thus enabling passersby to glimpse the ruins from the roadway.
In August 2019, EFG-Saber announced it secured the green light to charge full steam ahead with Hudson Heritage, its name for the massive transformation of Poughkeepsie's former psychiatric hospital. Approvals in hand, it commenced demolition on the buildings on the south end of the property, a stage that took a handful months. Immediately after that, it began groundwork and construction on the grounds.
What to Expect
With 156 acres to its name, Hudson Heritage will be a gargantuan live-work-play community on the border of Hyde Park and Poughkeepsie. Thanks to its prime location near area schools like the Culinary Institute of America and Marist and Vassar Colleges , its design prioritizes accessibility, walkability, and multi-generational use. Keeping in mind its proximity to Health Quest's new medical campus in collaboration with Marist College, it will cater to doctors, faculty, and professionals in the region.
"It's a tremendous live-work-play experience," says Martin Berger, a managing member at Saber. "Once we're built, students and alumni have a community across the street. Someone can wake up in the morning, take their dog for a walk, drop their child off to daycare…all in one place."
Tremendous it most certainly is. On the expansive acreage, the grounds will host up to 350,000 square feet of commercial space, which will house amenities like a grocery store, shops, restaurants, child care, and a fitness center. ShopRite is the first confirmed vendor at Hudson Heritage, taking claim of the supermarket space, which is slated to open in the first quarter of 2021. Once complete, the 65,000-square-foot store will add more than 200 jobs to the local economy, while the project in its entirety will add more than 700 permanent jobs and 350 construction ones.
"We are especially proud to be part of this new and exciting development that is taking place at Hudson Heritage," says Brett Wing, president of ShopRite Supermarkets, Inc. (SRS).
Near the supermarket, a 10,000-square-foot day care center, a 2,000- to 4,000-square-foot bank, and a 40,000-square-foot medical office will offer onsite creature comforts. Across the way, a dedicated Main Street setting of approximately 80,000 square feet will act as a hub for the site's restaurants and retail spaces. Arts have a home on the grounds as well, with 24,700 square feet dedicated to an educational performing arts center.
Not just a place for "play," Hudson Heritage will be a one-stop shop for visiting professionals and college families, too. Inside the dedicated 150,000- to 180,000-square-foot hotel, around 150 rooms and a conference center will sit on the northern end of the property. Close by, 750 units of residential housing, comprised of graduate, multifamily, and senior units at a variety of price points, fulfill the "live" component of the destination.
In the center of it all lies the Great Lawn, the historic lawn that hearkens back to the original landscaping by Vaux and Olmsted. Next to it, in the northwest corner near Route 9, a lookout area with 7.8 miles of walking trails offers outdoor recreation for residents, guests, and local employees alike. In total, 60 acres of space will remain open on the grounds.
As of press time, Berger reveals that 73 percent of the retail space is leased, with a commitment for the first 134 multifamily units approved. Although only ShopRite has been formally announced as a retail vendor at Hudson Heritage, Berger and EFG-Saber look forward to sharing the news about other confirmed businesses as construction continues.
EFG-Saber is hard at work to convert the dilapidated, hazardous buildings at the south end of the grounds. Because the firm was at work on the supermarket, emergency repairs to the administrative building, and asbestos removal during the COVID-19 outbreak, it was deemed an essential project in part, with any work that was not considered essential put on hold. The timeline has been extended, Berger admits, but not by too much. The first opening at the site, the supermarket, has only been delayed by a few months, with the first outcropping of retail spaces to follow a few weeks after that.
Six of the original Hudson River State Hospital buildings will remain, including the director's house, which passersby can glimpse on the righthand side of the north entrance, and the Kirkbride building, the former administration building at the top of the Great Lawn. Although many of the edifices will be new, EFG-Saber plans to honor the history of the Hudson River Psychiatric Center by incorporating elements of the hospital's design, including coloration and ornamental work, into its architectural plan.
"Nearly all of the materials of the former [Clarence O. Cheney Building] will be recycled and the concrete will be crushed, processed, and used onsite to avoid the need for thousands of truckloads of import," Berger reveals. "We also understand the historic significance of the site and have worked closely with historians to maintain the integrity of the property and respect its celebrated past by restoring six structures and reusing architectural elements of the past in the architecture of the new."
Within the next three years, Berger hopes that the residences at Hudson Heritage will be fully constructed and occupied. He's ready to see the once-abandoned venue transform into a true Hudson Valley destination, one that improves quality of life, creates job, and generates revenue for the regional economy.
"The property has sat vacant and unutilized for 10 to 15 years now," he observes. "The tax revenue [for Hudson Heritage] is around $8 million. In addition to that, there's a tremendous amount of buying power our users bring to the market."
Upon completion, EFG-Saber estimates Hudson Heritage will generate an incredible amount of revenue both onsite and within the Hudson Valley at large. ShopRite alone is expected to generate $60 million annually, with retail shops and restaurants ready to draw the 1,500-plus anticipated total residents and the 40,000 cars that pass the site on Route 9 each day. Factor local college and medical populations into that equation, and Hudson Heritage's revenue potential skyrockets.
"We're planning to build as we lease up," Berger says. Since much of the grounds are pre-leased, Saber can move forward with construction rather quickly. The supermarket is a priority project, with retail and the first 134 residences set to go up in less than two years and the full build-out to follow during the next five years. Due to general interest, Berger predicts that the development may accelerate faster than the projected timeline.
"The nice thing about acceleration is taxes are going from very little to $8 million a year," Berger observes. "There's a really opportunity for Hudson Heritage to be a great shot in the economic arm that the area needs after the COVID-19 crisis."
Related: Explore Troy From the Historic and Luxurious Collar Factory Lofts
Our digital partners.
Learn how to become a digital partner ...
Your guide to the people, places and activities that define the beautiful and ever-changing Hudson Valley region.
Company Info
About Us Contact Us Subscribe Advertise Issue Archive
Get Our Email Updates
Copyright © 2023 Today Media. All Rights Reserved.
Photo Credit: Wikimedia Commons
In the early 20th century, a group of revolutionary thinkers sought to change the way mentally and physically disabled people were treated. They envisioned humanistic care, a stark change from the cold institutionalism and crowded almshouses of the previous century. In 1911, a sprawling treatment facility espousing these ideals opened.
Letchworth Village seemed like a step in a new direction. The center encompassed 2,300 acres of property in the rolling hillside of Rockland County, New York. There were sections for children, adults, and the sickly. There were dormitory buildings, places for worship, a bakery, and more. Those who were physically able grew and harvested enough food to feed the community.
Related: The Misery of Forest Haven Asylum
At the time, patients were classified into three types of "feeble-mindedness": idiot, imbecile, or moron. Families sent loved ones to Letchworth with the hope that these individuals, including many children, would receive adequate care. Those who were usually cast out now had a home. Letchworth Village was a marvel for its time—until everything changed.
Overcrowding—the institution was home to about 1,200 by 1921, then about 4,000 by the 1950s—and a lack of funding ate away at the model facility, transforming it into a nightmare mental institution. What was supposed to be a peaceful, rehabilitative setting became chaotic, dangerous, and abusive. As early as 1921, rumors began to spread about the ill treatment, abuse, and gross neglect of adult residents and sadly, even the children.
Photo Credit: Anne / Flickr (CC)
Living conditions were bleak. There was not enough space for Letchworth Village's growing number of residents. Mattresses lined the halls and common areas to accommodate the masses. Residents were unclothed and unclean, some even covered in their own feces.
Related: Ghostly Encounters at the Villisca Axe Murder House and Trans-Allegheny Lunatic Asylum
The youngest of inhabitants were malnourished, sickly, and frail. Others died of illness or malnutrition. Abandoned NYC reports that the brains of the deceased were sometimes removed , and preserved in formaldehyde-filled jars for research.
Want more terrifying places? Sign up for The Lineup 's newsletter, and get our eeriest stories delivered straight to your inbox.
Photo Credit: Doug Kerr / Flickr (CC)
In addition, the facility performed medical experiments on patients without consent. In 1950, the live virus polio vaccine was tested on an eight-year-old child as if he were a lab rat. Nineteen more patients, likely unwilling and certainly unable to give consent to the procedure, became human test subjects. Though the trials were unethical, the polio vaccine was a success. Perhaps this helped people overlook the growing problems at Letchworth Village.
Related: 25 of the Creepiest Abandoned Places Around the World
In 1972, Geraldo Rivera shined a light on Letchworth Village in an in-depth report for ABC News. The facility eventually closed for good in 1996, and its buildings slipped into disrepair—becoming a ghost town. A somber tribute to the unfortunate souls who lost their lives at Letchworth can be found at the end of Call Hollow Road. A cemetery filled with graves mark the remains of the dead of Letchworth Village. A memorial stone bears the inscription "THOSE WHO SHALL NOT BE FORGOTTEN" and lists hundreds of names. Grave markers bear only serial numbers assigned to the dead.
Today, ghost hunters and daring trespassers report high paranormal activity on these eerie grounds. Paranormal investigators have experienced temperature changes in certain buildings. Spooky sounds include children's laughter and furniture moving along the floor. Orb sightings abound. One visitor reported the sensation of being pinned to the ground and unable to move. It seems the spirits of the tortured and abused are unable to find peace even in the afterlife.
Featured photo: Wikimedia Commons; Additional photos: Doug Kerr / Flickr ( CC ); Anne / Flickr ( CC )
KEEP SCROLLING FOR MORE CREEPY STORIES
Get our eeriest tales and best book deals delivered straight to your inbox..
© 2023 OPEN ROAD MEDIA
We are a participant in the Amazon Services LLC Associates Program, an affiliate advertising program designed to provide a means for us to earn fees by linking to Amazon.com and affiliated sites.
© Roadtrippers
© Mapbox
© OpenStreetMap
Improve this map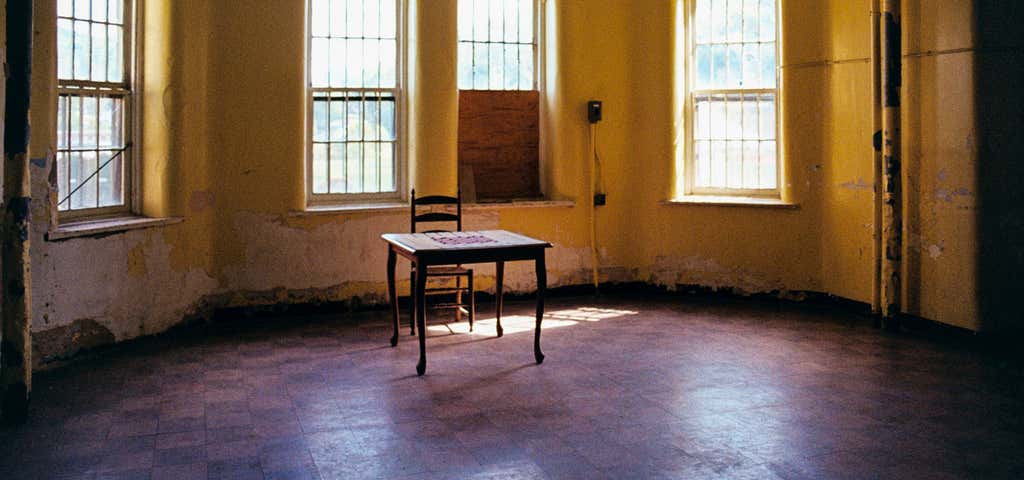 The creepiest abandoned asylum tours in the U.S.
Poor, unfortunate souls.
Created by Destination Strange - May 2nd 2017
I t's hard to think of anything creepier than an abandoned sanatorium or asylum. The very concept of locking away the mentally ill, let alone in such inhumane conditions as the patients of these asylums experienced, is horrifying today. Between 1825 and 1865, the number of asylums in the US skyrocketed from nine to 62... and that wasn't even the peak. Thankfully, a better understanding of mental illness and increased accountability have rendered most of these institutions obsolete, especially in the 1950s, with the invention of antipsychotic medication... but in many cases, the buildings (often beautiful, ornate old structures) remain, a grim reminder of an era of lobotomies, straight jackets, and electroshock "treatments". Here are a few abandoned asylums you can tour today.
Rolling Hills Asylum
East Bethany, NY
Rolling Hills Asylum started its life as a poor house in 1826; it was originally created to care for orphaned children, destitute elderly, the physically handicapped, alcoholics, the mentally unstable and morally corrupt, even criminals, the homeless and the very poor. It was a functioning farm and the "inmates" (yes, they were all referred to as "inmates" regardless of their situation) did all of the work; those who were a danger to themselves or others were housed in a different building. Today, it is, without a doubt, very haunted, possibly by the spirits of those buried in the forgotten cemetery onsite. Historical tours, flashlight tours, ghost hunts, and horror movie screenings all take place here periodically... in case you've ever wanted to watch a scary movie in a haunted insane asylum.
Willard Asylum For The Chronic Insane
The Willard Asylum for the Chronic Insane opened in 1869 and quickly filled up with patients. Most of them spent the rest of their lives here on the grounds of the asylum. They were free to walk around, use the gym and bowling alley, or work on the farm, and were likely better off than they would have been at home... but they were still confined to the grounds, and many were subjected to brutal treatments. Willard was abandoned in 1995, and today the grounds are used as training facilities for the Department of Correctional Facilities. You can't really visit per se, but there's an exhibit that goes on display periodically that features the recently discovered suitcases containing the belongings of some of the inmates. Seeing what the institutionalized brought along with them, dolls, clothes, newspaper clippings, drawings... it's a humanizing experience that's incredibly powerful.
Pennhurst Asylum
Spring City, PA
As if being an actual abandoned, haunted asylum wasn't enough, Pennhurst Asylum (aka Eastern Pennsylvania State Institution for the Feeble-Minded and Epileptic) operates as a haunted house during the Halloween season. Historically, it had a massive campus with 3,350 beds and was known for its often brutal treatment of patients. In the late 60s, an expose on the harsh conditions caught widespread attention, and in the 80s, workers were charged with abuse and assault of the patients and each other. Finally, a federal abuse lawsuit forced the closure of the asylum. If you're really dedicated to ghost hunting, you can rent out the place and do some investigating on your own... if you dare!
Trans-Allegheny Lunatic Asylum
Construction on the Trans-Allegheny Lunatic Asylum began in 1858, and was completed in 1864. The building, which was designed in the Kirkbride Plan style, was self-sufficient, meaning it had its own farm, waterworks, and even a cemetery located on the 666 acres of land (spooky!). The long staggered "wings" of the asylum were built specifically to bring in fresh-air and sunlight, and to give patients privacy, which was something many were not used to during that time period.
Initially the Trans-Allegheny Lunatic Asylum was only supposed to hold 250 patients, but at its peak in 1949 the asylum was holding upwards of 2,600 people in dangerously overcrowded conditions. At the time the hospital was home to people being treated for various conditions including, "epileptics, alcoholics, drugs addicts, and non-educable mental defectives", but by 1949 local newspapers were reporting on the poor sanitization and dangerous conditions at the hospital. Unable to keep its doors open any longer, Trans-Allegheny officially closed in May of 1994.
For many years the asylum had a reputation for being an extremely dangerous and violent place with many reports of patients attacking and even killing one another. There are stories of female employees who were raped and killed by patients not being properly monitored thanks to overcrowding and understaffing. One woman's body was even discovered after two months at the bottom of an unused staircase, where she had been killed and dumped.
Many believe that all of this death and violence that took place inside the hospital helped to create one of the most haunted buildings in the country, and often visitors report having run-ins with spirits still trapped inside. Many of those experiences include the sound of gurneys being moved, screams coming from inside the electro-shock room when there is no one else around, and strange shadows. The most active part of the building is rumored to be the fourth floor, where many have experienced banging, screaming, and even the spirit of a soldier named Jacob who has been seen walking the empty corridors in the night.
In 2007 the building was bought at auction for $1.5 million and even though the National Historic Landmark offers both historical tours and ghost tours, the survival of the building is still at risk. Guests are invited to take one (or all) of the 5 unique historical tours, and fans of the paranormal are in luck because TALA offers 8-hour ghost hunts of different wards depending on what you're interested in.
Historical tours run between March 29th to November 2nd, but make sure to book your appointment ahead of time. The hospital offers day time ghost hunts, and flashlight tours that will run you anywhere between 10 to 40 bucks, which for a 2 hour guided tour is pretty darn awesome.
St Albans Sanatorium
Radford, VA
St Albans Lutheran Boys School opened in 1892, and in 1916, it was converted into a hospital for the mentally ill. Electroshock therapy, insulin coma therapy, and hydro shock therapy didn't stop many patient suicides, and you can sense a lot of the dark energy here even just by coming onto the property. They offer tours and events on the property a few times a year, and ghost hunts are very popular at St Albans, so if you're feeling brave enough to explore, keep your eyes peeled.
Waverly Hills Sanatorium
Louisville, KY
Waverly Hills Sanatorium was actually built to house patients with tuberculosis, a very contagious disease that, in the 19th century had reached epidemic proportions. Hundreds of patients passed through the doors of the sanatorium and most never left; even though they weren't classified as mentally ill and didn't experience EST or ice baths, they still endured some pretty harsh conditions, including extreme isolation. By the time a cure was discovered in the 1940s, many had succumbed to TB here, and today, you can tour the incredibly haunted estate.
Cedar Lane Cemetery
Milledgeville, GA
Cedar Lane Cemetery is home to rows upon rows of numbered iron markers. What these markers represent are the souls of the insane that died at Milledgeville's Central State Hospital, which at one point was the world's largest insane asylum. However, the insane asylum in Milledgeville was sorely lacking in effective burial methods. It's believed that the fields around where the asylum once stood are the site of a secret mass grave, where tens of thousands of souls are interred, without identification by way of grave markers. The hospital was built in 1842 in response to social reform movements. By 1872, the ratio of patients to physicians was a shocking rate of 112-1.
During the 40s the hospital had about 10,000 patients, who lived there for about 20 years on average. During this time shock therapy was introduced on a massive scale. As if that wasn't bad enough, in 1951, lobotomies were introduced. 125 patients received lobotomies. By this point, local area newspapers began to take note of the deteriorating conditions and frequently ran reports of patient abuse. Despite all this, people continued to send unwanted patients here. By the 60s the hospital housed over 12,000 patients.
Some patients were lucky enough to be discharged from the hospital eventually, following treatment. Unfortunately, many, many others were not as lucky. For these unlucky patients, what waited for them after death was burial in an unmarked mass grave. It's believed over 30,000 of these neglected souls are now buried throughout the surrounding grounds.
In the late 1930s, an African-American cemetery was dug up and the bodies were removed, often placed in small boxes, and marked with a lone metal pole. Each new body was identified numerically. There are six cemeteries that went neglected for decades. Many consider this mass burial ground to be the world's largest for the mentally ill.
The historic marker at the cemetery states the following:
"In 1997, a cemetery restoration began here triggered a movement to memorialize patients buried at state psychiatric hospitals nationwide. After discovering nearby neglected cemeteries interred some 25,000 people, members of the Georgia Consumer Council pledge to restore the burial grounds and build a memorial. A grassroots campaign raised funds to erect the adjacent gate and display 2,000 numbered iron markers displaced from graves over the years. A life-size bronze angel was placed 175 yards south of here to serve as a perpetual guardian."
Destination Strange
Explore more trip guides, the loneliest road: a road trip along nevada's highway 50, a road trip inspired by 'pee-wee's big adventure', essential stops along the bewitching blue ridge parkway.
The ultimate guide to Mammoth Cave National Park
Keep exploring with the Roadtrippers mobile apps.
Anything you plan or save automagically syncs with the apps, ready for you to hit the road!
Connect with us and hit up #roadtrippers
Tall tales, trip guides, & the world's weird & wonderful.
Roadtrippers Plus
Roadpass Digital
Mobile Apps
Business Tools
Other Products
Togo RV Your RV camping companion
Campendium RV Park reviews, free camping, campsite photos, and RV travel blogs
Fresh Guides
The Ultimate Guide to Badlands National Park
Route 66 Leg 2: St. Louis to Tulsa
Route 66 Leg 1: Chicago to St. Louis
Route 66 Leg 3: Tulsa to Amarillo
Top 10 things to do in Ohio
Offbeat Road Trip Guides
Road Trip USA
Scenic Routes America
National Park Road Trips
Terms and Conditions
Lunch and Learn on hand arthritis, Mental Health Friendly workplace: Seacoast health news
Newmarket community church becomes designated as a mental health friendly workplace.
NEWMARKET — The Newmarket Community Church was recently designated as a safe, judgement-free House of Worship Mental Health-Friendly Work "Place" by the Dover Mental Health Alliance (DMHA). 
NCC is a progressive, inclusive and affirming, multi-denominational Christian community church in the heart of Newmarket, N.H.   www.newmarketchurch.org .  The NCC is also a Recovery Friendly Workplace, making it the first dually designated House of Worship Recovery Friendly and Mental Health Friendly Workplace in New Hampshire.
Pastor Patty Marsden of the NCC was thrilled to learn that there were resources for community members to learn more about mental health challenges and become trained to help someone who may be experiencing a mental health challenge or mental health crisis.
Pastor Patty states: "As we strive to be an inclusive community resource for all people to find wholeness body, mind, and soul with the help of God; being a "Place" is an important step along this journey."
Suzanne Weete of the DMHA states, "The Newmarket Community Church is the first House of Worship in the state of New Hampshire to have their staff and congregation members take the time to learn more about mental health challenges and how any person can help someone else who may be experiencing emotional distress. It makes perfect sense for NCC and other faith-based organizations to become a "Place" since people turn to them to find solace and solutions to the challenges of life. The trainings that the folks at NCC took increased their ability to find additional resources and be a resource for community members in need."
The DMHA Mental Health-Friendly "Place" designation is available to any business, organization, house of worship or institution that strives to support their employees, colleagues, customers and community members' mental health. The DMHA's vision is to create a culture that understands, embraces and addresses the complexities of mental health. The mission is to build a resilient community that is educated, responsive and conscious of the impact of mental illness. 
For more information about Dover Mental Health Alliance events and upcoming trainings, visit  www.dovermentalhealthalliance.org  or email Suzanne Weete at [email protected].
Atlantic Orthopaedics & Sports Medicine and York Hospital to offer Lunch & Learn on Battling Hand Arthritis
YORK, Maine — More than 52 million men and women in the U.S. suffer from some form of arthritis. Contrary to what many believe, it is not limited to those over 50. To help educate the community on the causes, risk factors, and treatment strategies to manage symptoms of hand arthritis, Maximilian Meyer, MD, from Atlantic Orthopaedics & Sports Medicine, will present "GET A GRIP:  Battling Hand Arthritis Head-On," Thursday, Oct. 26, from 12 to 1 p.m.  A "Q & A" session will follow the presentation.
Dr. Meyer, a fellowship-trained hand and upper extremity surgeon, understands the tremendous impact that hand and arm problems can have on patients' lives. Attendees will learn about common joints in the hand affected by arthritis, with an emphasis on the base of the thumb and the bones at the tips of the fingers. His treatment philosophy centers on listening to and working together with patients to create individualized care plans – both surgical and non-surgical – that help them return to an active lifestyle.
All attendees will receive a complimentary boxed lunch. To reserve your spot, register at  www.atlanticorthopaedics.org/LunchAndLearn . 
Local Dover child with special needs receives dream trip to visit Orlando Theme Parks
Dover — Avery Hussey was recently granted a dream from the Sunshine Foundation for a family trip to Central Florida's Theme Parks. Avery lives with severe level 3 autism.
"My family and I personally want to thank the Sunshine Foundation, sponsors and donors who helped make this dream possible for my Avery. The trip was so much fun ."
-Avery's mother, Cassandra
Sunshine Foundation answers dreams to children with life-long chronic illnesses and conditions such as: spina bifida, cerebral palsy, severe level 3 autism, Down syndrome, hydrocephalus, severe epilepsy, Sickle Cell Disease, blindness, deafness, trauma from abuse, and others.
To make these dreams a reality for children that may be turned away from other wish-granting organizations that require a life-threatening or critical diagnosis, Sunshine Foundation relies on the generosity of individuals, organizations, and corporations. Avery's "Dream Come True" was made possible through a generous donation from the Glory Days Grill's annual golf tournament, a generous family foundation, and the Knights of Columbus. You can also make a dream come true by donating at  www.sunshinefoundation.org .
The most common request is a Magical Dream to visit Disney World, Legoland, SeaWorld, and Universal Studios while choosing to stay at the Sunshine Foundation Dream Village near Disney. Sunshine Foundation also answers Special Dreams: shopping sprees, computers and iPads, outdoor playsets, above ground swimming pools, family trips, cruises, adaptive tricycles and other special needs equipment, plus many more.
Since 1976, Sunshine Foundation has spread Sunshine into the lives of more than 41,900 children throughout the United States. For more information or to make a donation, please visit  www.sunshinefoundation.org .
All Ghost Hunts
Events by Date
Ghost Hunt Gift Cards
Search for:
No products in the cart.
America's Most Haunted Asylums & Hospitals
Whilst there are all sorts of haunted houses, hotels, schools, and castles throughout America, none are quite as terrifying as haunted insane asylums and hospitals.
With horrifying histories packed full of abuse, torture, sickness, and death, it's no wonder that these ten haunted asylums are some of the scariest locations in the world.
If you want to witness a ghost hunt at some of the nations' most haunted locations then we have started offering overnight ghost hunts !
10. Old Tooele Hospital, Utah
In 1897, Old Tooele Hospital started out as a family house. In 1913 it was transformed into what was known as the Country Poor House, where the elderly and those who had special needs were taken care of. By 1953, the building had changed once again into the Old Tooele Hospital which featured improved accommodation for patients, the added benefit of individual bathrooms and a dedicated morgue. Before it was closed down in 2001, the hospital made its name by being the filming spot for Stephen King's The Stand.
Over the years, Old Tooele Hospital has been the site of a multitude of hauntings and various reports of paranormal activity. An Alzheimer patient known as Wes is said to haunt the hospital, with his favorite site being the room he was admitted to when he was alive. Many other ghostly characters have been sighted in the hospital, including a young child and Samuel F. Lee himself – the man who originally built the house for him and his family in 1897.
One of the most chilling reports at Old Tooele Hospital is the sound of a child's voice uttering the words "Daddy, shot, sorry". This is creepy enough on its own but gets even more alarming when you find out that the Utah Ghost Organisation claims these words come from the ghost of a child who was accidentally shot by his father!
9. Alton Mental Health Hospital, Illinois
Alton Mental Health Hospital is the only facility in this list which remains a functioning hospital to this day. Built in the early 1900s, this hospital is known for the harsh mistreatment of its patients, many of whom were subject to electrode shock therapy, lobotomies, and cold water treatments – all of which were standard everyday practice at this hospital.
Many people today – including staff, patients, and visitors – have reported hearing unusual noises, from doors randomly slamming shut to undecipherable whisperings. One of the creepiest reports comes from a nurse who was on duty and heard someone ask, "Who's that?" She turned around to respond and discovered that there was no one there and no one had been in the building at the time. Later that day the exact same thing happened in the same place to a second nurse.
Since this facility is still a hospital today, tours are strictly forbidden, but people who have taken photos on site whilst visiting patients have reportedly caught images of orbs with the pained face of a human male on the front.
8. Danvers State Lunatic Asylum, Massachusetts
Often referred to today as "the Witches' Castle on the Hill", Danvers State Lunatic Asylum was built in 1878 on a site which was originally in Salem Village – the first actual location of the Salem Witch Trials in 1962. When it started out, Danvers was renowned for its modern treatments and superb patient care, but it wasn't long before the asylum fell victim to lack of funding, overstaffing and over-population which caused it to deteriorate into something more akin to a concentration camp.
Between 1940 and 1950, the facility housed more than 2,000 patients in a building which was designed to house 600. Patients became haggard and ghostly, often left in complete isolation for days on end. Things were so bad that dead patients would go unnoticed for days, if not weeks. In 1992, Danvers State Lunatic Asylum was closed down, demolished and renovated into the set of apartments it is today.
Despite this haunted insane asylum being torn down and reconstructed as a different property, bizarre activity, and paranormal sightings still abound. Residents and visitors have recorded full body apparitions, flickering lights, the sound of unexplained footsteps and doors opening and closing on their own.
7. ByBerry Mental Hospital, Pennsylvania
No.7 on our list of haunted mental asylums is ByBerry Mental Hospital. ByBerry Mental Hospital first opened its doors to the public in 1907, when it started off as a working farm for the mentally ill before it became a fully-fledged mental hospital in the 1920s. As more and more people were admitted to the hospital, ByBerry's population significantly expanded which led to severe patient neglect and unbelievable levels of abuse.
Lack of funds left the hospital in a state of disrepair, with patients being forced to survive with no clothing, insufficient food and sewage-filled hallways for bedrooms. Padded cells, solitary confinement, regular beatings, electric shock treatments, restraining devices, and lobotomies were the norm. In 1990, state authorities closed down ByBerry Mental Hospital after a thorough investigation revealed inhumane living conditions, yet its dark past continues on to this day.
A myriad of horror stories surrounds this facility. After it closed, ByBerry Mental Hospital became inundated with vagrants, gangs, thieves, satanic cults and former visitors seeking shelter. One mentally-deranged and the brutally violent patient is said to reside in the miles of catacombs beneath the building, where he lies in wait with a large knife, eager to slit the throats of curious explorers unlucky enough to cross his path.
As well as this chilling legend, the hospital has also been the spot of several paranormal sounds and sightings, including human-like growling and physical scratches appearing on visitors bodies.
6. Rolling Hills Asylum, New York
No.6 on our whirlwind tour of haunted mental institutions is Rolling Hills. Rolling Hills Asylum began life as the Genesee County Poor Farm in 1827 – a dumping ground for the outcasts of society. Here orphans and widows lived alongside the severely mentally handicapped and criminals – all of whom were known as inmates. There are more than 1,700 documented deaths, with hundreds more unclaimed bodies believed to be buried on site. In the 1950s, the poor farm was developed into the Old Country Home & Infirmary before it was transformed into a set of shops and later an antique mall.
What are the reports in this real haunted asylum? One of the strangest occurrences took place in 2007 when the Rolling Hills Case Manager, Suzie Yencer, was working on a public ghost hunt. The group was sat in a circle in the basement and as Suzie began to speak, a glow stick – the only form of light in the room – began to sway back-and-forth, a rocking horse started to move to-and-fro and several people saw a hand suddenly appear and reach for a ball.
The second-floor corridor on the east wing is commonly referred to as Shadow Hallway, due to the staggeringly high number of shadow figure sightings which walk through walls and crawl across the floor. A seven-foot-tall patient with gigantism is also commonly spotted in his room, where he spent most of his life alone.
5. Athens Lunatic Asylum, Ohio
Coming in at no.5 on our journey through the top old haunted insane asylums is The Athens Lunatic Asylum in Ohio. The Asylum opened at the beginning of 1874, specializing in the treatment of mentally and criminally insane patients who were admitted by the court or their own families. The facility originally started out as a calm and pleasant place where patients could relax and get better, but before long it became an overcrowded institution which relied on the cruel practices of electroshock therapies, ice water baths, and ice pick lobotomies.
The story of Margaret Schilling takes place in December 1978 and is just as chilling then as it is today. On this winter day, Margaret – a patient at Athens Lunatic Asylum – was playing hide and seek with the nurses who got distracted and forgot about her. In January 1979, her body was discovered by a maintenance worker. Today an imprint of her body, clothes, and hair are still clearly visible on the floor, even after decades of cleaning.
Patients who died without any family have buried anonymously at the asylum's burial site which is reported to be haunted today. Instead of names, these gravestones display numbers, a practice which has resulted in a mass of unknown and unrecorded graves. Those who have been brave enough to explore the cemetery have reported a huge number of ghost sightings and unexplained screaming in the dead of night.
4. Essex Mountain Sanatorium, Essex County
And the next location on our tour of America's haunted abandoned mental hospitals is the Essex Mountain Sanatorium. The sanatorium began as the Newark City Home in 1873, a facility which was designed to serve as an orphanage, as well as to reform the local badly behaved children. After a devastating fire, the reconstruction of two new buildings and the decline in the number of girls sent to the facility, the dedicated female building was transformed into Essex Mountain Sanatorium in 1906 to care for tuberculosis patients.
Over the years, the hospital grew considerably to cater for the ever-increasing number of patients, until it was no longer in use by the 1970s. The vacant wards were used to take care of the overflow of mental patients from the nearby asylum before the sanatorium finally closed its doors in 1977.
Since it closed, many people have chosen to step foot on the grounds and explore the sanatorium for themselves. Some of the most common experiences include hearing footsteps running along the halls, seeing wheelchairs moving on their own, witnessing ghost-like faces appear at the windows, feeling a presence following you and – possibly the most terrifying of them all – hearing eerie voices shouting, "Get out!"
3. Trans-Allegheny Lunatic Asylum, West Virginia
Constructed between 1858 and 1881, the Trans-Allegheny Lunatic Asylum is up there with the scariest asylums in the world. It's also the second largest in the world, originally designed to house up to 250 patients before it reached its peak in the 1950s when more than 2,400 people were crammed into the facility.
As the result of bizarre experimental treatments and severe neglect, thousands of people died here over the years. The physical deterioration of the building coupled with changes in the treatment of mental illness resulted in the closure of the asylum in 1994.
The reasons for being committed to the Trans-Allegheny Lunatic Asylum were almost never-ending and included trivial things, such as falling from a horse or laziness to ridiculous matters, such as "imaginary female trouble" or desertion by husband up to serious cases, including murders and PSTD. This broad spectrum resulted in all sorts of mismatched patients being cooped up together, all with disastrous consequences.
Two decades since the asylum closed, the staff who work there claim that ghosts continue to roam the halls. The manager states that she once saw 40 doors suddenly slam shut simultaneously, whilst other visitors have witnessed a ghost boy stood in the corner of a room.
As well as sightings, whispers of forgotten patients have also been reported, on top of unusual smells, the sound of squeaking gurneys and screams coming from the electroshock room.
Without a doubt it's one of the most haunted places in West Virginia .
2. Waverly Hills Sanatorium, Kentucky
Waverly Hills Sanatorium comes in at no.2. It started out as Waverly School in the late 1800s and evolved into a hospital in 1908, designed to safely accommodate between 40 and 50 tuberculosis patients. As the disease developed into an epidemic, the hospital was expanded to support at least 400 patients and was considered to be one of the best facilities at the time. In 1961, the hospital was closed down, following the discovery of a tuberculosis-curing antibiotic.
Today, Waverly Hills Sanatorium is known by many as "the most spiritually active place in the world", with paranormal reports every single day. The terrifying reports surround the story of a nurse who hanged herself by a light bulb wire when she discovered she had become pregnant out of wedlock by the owner of the sanatorium. Many unusual sightings have also been spotted in the area known as the Death Tunnel, where dead bodies were disposed of away from the eyes of the living.
Various paranormal TV shows have spent time recording at Waverly Hills Sanatorium, including the cast of Most Haunted – one of whom had scratches inflicted upon their body during their visit.
1. Pennhurst Asylum, Pennsylvania
And lastly, the most haunted asylum on our list, Pennhurst Asylum in Pennsylvania. With a history riddled with strong accusations of neglect, abuse and torture combined with tales of mental patients being chained to the walls, children kept for years in cribs and even murders, it's not surprising that Pennhurst Asylum is one of the scariest places in existence. The building was opened in 1908 as a state school for the physically and mentally disabled and covered 120 acres, housing more than 10,000 patients at any given time.
The facility was often accused of dehumanization and was reported to provide no help for the mentally challenged before finally being shut down in 1986, following several allegations of abuse by residents. When Pennhurst was closed, the buildings were abandoned as they were with patients' belongings strewn about and medical equipment left to rot.
There are plenty haunted asylum stories emanating from this foreboding building. Several reputable ghost hunter groups have visited Pennhurst Asylum, where they documented spooky audio recordings, sudden changes in temperature and the unexplained movement of objects throughout the grounds. Spine-chilling recordings of voices exclaiming: "Go away!", "I'll kill you!" and "Why won't you leave?" seem tame when compared to other reports which include various objects being hurled across the room, visitors being physically pushed and multiple EVPs.
Username or email address *
Password *
Remember me Log in
Lost your password?
Haunted Buffalo Asylum
Investigative Briefs
Among Western New York's allegedly most haunted sites stands the architecturally acclaimed H.H. Richardson complex, begun in 1871 and opened in 1880 as the Buffalo State Asylum for the Insane or the Buffalo Asylum Psychiatric Center.
Its two 185-foot towers rose from a four-story structure originally flanked on either side by five stepped wards, with its female wing being completed in 1895. Based on the humanitarian philosophy of Dr. Thomas Story Kirkbride, the asylum was intended to provide curative hospitalization for the mentally ill.
Crowded by a surge in patients, its occupancy was eventually exceeded by the thousands. In 1927 half the grounds were lost to a college, and more were claimed by modern buildings in the late 1960s.
In 1974, patients were transferred to the new Buffalo Psychiatric Center. From then (until a preservationists' lawsuit in 2008 brought $100 million in state rehabilitation funds) the old Richardson complex was abandoned and fell into decline and disrepair ("Buffalo" 2017). (It is now under restoration as an 88-room Hotel Henry Urban Resort Conference Center, which my wife Diana and I have toured—see Figure 1.)
During its long abandonment it became a spooky place. According to Weird New York (Gethard 2005, 250–251):
"Not surprisingly, rumors abound that the castlelike structure is haunted by the ghosts of former patients who died there. They are said to roam the grounds frequently and to love most of all the tunnels that lay beneath the buildings, connecting them."
Also not surprisingly, the "mentally disturbed" are sometimes held to have "a greater tendency" for hauntings because "they have higher functions of the unconscious mind," according to my friend, Buffalo ghost walks guide Mason Winfield (Sullivan 2016).
Or as I suspect, people simply imagine them as especially scary ghosts .
I have traced the abandonment-creates-haunted-place phenomenon many times before. A site without an apparent ghost becomes dark, neglected, run down, taking on the semblance of a still from a Hollywood movie.
The eerie aspect prompts whispers of ghosts, and in time lurid lore develops. With it come dares to explore the "haunted" place, and pranksters may even await those who accept the challenge. In any case, their own flashlights may spark reports of fabled ghost lights.
Ghost hunters will record "anomalies" (such as "orb" photos) that they themselves may inadvertently cause, and reporters cannot be far behind, collecting stories for Halloween publication.
In Western New York, for example, I encountered this phenomenon at the once-dilapidated mansion of Bellhurst Castle in Geneva, which enticed youth into making it a sort of ghostly playground; the old octagon house now at Genesee County Village in Mumford, which only acquired ghost stories after it fell vacant; and the Van Horn Mansion at Burt, which attracted its first ghosts during a period of abandonment between 1967 and 1970 when, said a volunteer at the historic house, "it did look spooky" (Nickell 2012, 92–93; Winfield 1997). (I was quoted explaining the dynamics of this type of ghost creation in a brief article on the Richardson complex for Buffalo Spree magazine, written by a skeptical colleague, artist Bruce Adams [2017].)
A young woman who once broke into the deserted Buffalo asylum with friends, described it as like a step back in time:
"It looked like someone snapped their fingers and everyone disappeared," leaving behind old medical contraptions and moldering hospital beds.
They saw no ghosts, but it was "really dark" and as a floor partially caved, they started running. "When we saw a sign for the morgue I said, 'Screw this! I need to get out!'" She said she was overwhelmed by fear. "All I can remember were my emotions. I wanted to die." On the other hand, a man who explored there said he felt completely welcome (Sullivan 2016).
Yet again, considering the differences in people, hotel developer Dennis Murphy has spent an impressive amount of time there—during both day and night—but he has not had a single ghostly experience (Fink 2016). As my late friend, psychologist Robert A. Baker, used to say, "There are no haunted places—only haunted people."
Adams, Bruce. 2017. "Long Story Short," online at https://www.buffalospree.com/Blogs/City-Buzz/Annual-2017/Long-Story-Short-Caputomania-Richardson-Olmsted-and-a-grand-ferry-returns/ accessed July 25, 2017.
Buffalo State Hospital. 2017. Online at opacity.us/site35_buffalo_state_hospital.htm; accessed August 9, 2017.
Constantine, Jackie. N.d. Quoted in Sullivan 2016.
Fink, James. 2016. "To be expected . . .," online at https://www.bizjournals.com/buffalo/news/2016/10/25/to-be-expected-ghost-tales-haunt-hotel-henry.html ; accessed July 17, 2017.
Gethard, Chris. 2005. Weird New York . New York: Sterling Publishing Co.
Nickell, Joe. 2012. The Science of Ghosts . Amherst, NY: Prometheus Books. (Additional references are given here.)
Sullivan, Tara. 2016. Segment of "Our Area's Most Haunted Places," online at https://m.facebook.com/notes/everhaunt/our-areas-most-haunted-places-buffalo-ny-thebuffalo-state-hospital/1234321286597407/ ; accessed August 9, 2017.
Winfield, Mason. 1997. "The Octagon House," Shadows of the Golden Door . Buffalo, NY: Western New York Wares, 56.
Manhattan Psychiatric Center
1 Background and Origins
2 Ward's Island Asylum
3 State Takeover
4 The Modern Complex
5 Images of Manhattan Psychiatric Center
Background and Origins [ edit ]
Since 1839 the City of New York had been operating an asylum on Blackwell's Island for the care of the city's insane. At the time the vast majority of the insane under municipal care were poor immigrants, which at the time were pouring into New York City. As a result the population of the Blackwell's Island Asylum had steadily risen and was maintained in a perpetual state of overcrowding, providing only custodial care. To combat the rising population the asylum built a three story building for violent patients and later expanded to a three story building, formerly a workshop for the neighboring workhouse. Finally a series of one story pavilions were built however by 1868 the asylum only had accommodation for 640 of the 1035 patients under their care. The lack of room for expansion on Blackwell's Island, already hosting the city Asylum, Prison, Almshouses, and Workhouse, caused the city to look elsewhere. Nearby Ward's Island had been owned by the Department of Emmigration since 1847 and was already home to other city institutions. As a result a site was picked and the new branch of the asylum was established in 1868, opening to patient on December 12, 1871.
Ward's Island Asylum [ edit ]
In 1871 when the new branch of the New York City Insane Asylum opened Ward's Island already was home to the Verplank State Emigrant Hospital, on the north eastern side, as well was the New York City Inebriate Asylum on the Southwestern part of the island, just below the new Insane Asylum. The new hospital building was built constructed of brick and Ohio free-state in the English Gothic Style with a Mansard roof. It was built in the Kirkbride style, with a three story central building with wings staggered back en echelon on either side. The cost of this structure was $700,000, and its overall frontage was 475 feet, with accommodation for 500 patients.
Upon opening the Ward's Island Asylum became the Male Department of the New York City Insane Asylum system, and it operated independently from the original Asylum, now the Female Department, on Blackwell's Island. Immediately all male patients were shipped up river to this new building. Regrettably this new hospital was no real improvement and suffered from many defects. The eating and lighting proved to be inadequate, the furniture was crude and many patients did not even have eating utensils to use at meal time. The nurse to patient ratio was one to 30 while the physicians proved inexperienced, only serving at the Asylum until they had enough experience to move on. Attendants proved similarly inadequate, as did treatment of patients, with many being locked in their rooms. The patients often were mingled with no regard to disease annd with no treatment. On top of this it was almost immediately the hospital found itself again overcrowded and looking for more space.
In 1875 the Wards Island Asylum transferred some patients to the former Inebriate Asylum, which had recently closed. However that same year the Ward's Island Homeopathic Hospital, which in 1894 would move to the Asylum buildings on Blackwell's island, took control of the building. In 1877 patients were sent to an unoccupied three story building, know as the "annex", formerly used by the Emigration Department to house immigrants. The building, having only open barracks style bays on each floor proved less than ideal for care of the insane. In 1880 some patients were transferred to the Hart Island Asylum , a new branch which moved into Civil War era barracks formerly occupied by an industrial school. Their age and nature made them completely unsuitable for habitation by the mentally ill but they were forced to endure the conditions for several years.
Finally in 1878 Superintendent MacDonald requested a new wing to the original building, providing room for an additional 250 patients. For the sake of time and expedience a second ward on the other wing was also set to be built. Immediately patients and convicts from the work house set to work on the new additions to alleviate the overcrowding. Also under MacDonald there was a marked improvement in hospital management, food, and general welfare. He worked to not only ensure a better diet for the patients but also replaced the sub standard and uncomfortable furniture and increased the funding for patient amusement. In 1879 four lectures on insanity were given at the hospital to the student physicians, with crowd ranging from 20 to over 200 at each. These were the first lectures of their kind given at a New York Insane Hospital. By 1880 Dr. MacDonald succeeded in finally getting rid of the practice of using convicts in hospitals, arguing it brought an atmosphere of crime and depravity which held the hospitals progress back. In this year manual restraints were also abolished at the hospital.
Despite the dedication and commitment of Superintendent MacDonald to improve and administer the hospital as well as possible the ever increasing population led ever worsening conditions. In 1886 allegations of poor food and attendants were made and an investigation found the claims credible. As a result appropriations were increased and plans made for construction of more buildings. Attendants buildings were built on Wards Island as well as Hart's and Blackwell's. Improvement's included a sea bath which was cut into the rock on the southern end of the island to allow the waters of Hell gate to flow into it. A plunge bath was also built in the West wing of the kirkbride. The hospital at this time included carpenters and painters shops, a shoe shop, brush shot, a tailor, a printing office, and others. All work was done by the patients, with a requirement for release from the hospital being proficiency in one of these trades, to better serve the patients search for employment. A new dietary was enacted and buildings were begun on a newly purchased 1000 acre tract of land at Central Islip on Long Island. This new Farm Colony would later become Central Islip State Hospital .
By 1892 the Ward's Island asylum had maintained its integrity as the male department of the hospital, holding 2,498 male patients, almost 300 over capacity. However, this same year considerations were made regarding the transfer of female patients to the recently abandoned State Emigrant Hospital complex, vacant since the new Federal Emigration Station at Ellis Island opened earlier in the year.
During this year with the 2,500 female patients at Blackwell's Island, and the roughly 100 on Hart's the city asylum cared for around 6,000 people.
State Takeover [ edit ]
In 1894 all properties of the city asylums on Hart's, Ward's, and Blackwell's Islands, were leased to the state of New York from the city. The agreement was that the state would have use of these leased properties for a period of 15 years, after which time control of the properties would be turned back over to the City of New York. During this time it was agreed upon that the state would provide for increased accommodation for patients and evacuate the institutions on Hart's and Blackwell's Island within five years, and evacuate the Ward's Island institution by the end of the 15 year term. This three Asylum Complex was now called "Manhattan State Hospital".
In this same year a majority of the female patients from the Blackwell's Island Asylum were transferred to former Emigrant Hospital buildings, and the building used by the New York City Homeopathic Hospital, which in turn moved into the former asylum buildings on Blackwell's. Transfers to Ward's Island continued and by 1898 only 839 patients remained on facilities on Blackwell's.
In 1899 all patients from Hart's Island were transferred either to Ward's Island or the new facilities at Central Islip. The Hart's Island Asylum was closed at this time.
By 1898 the Wards Island Asylum had a population of 2,031 male and 1,468 female patients, with most of the females coming from Blackwell's. The total population of the asylum by 1899 was 4,393, making it the largest institution in the world at the time.
By February 1901 with Hart's Island's closure two years prior and the transfer of the last of the patients on Blackwell's Island to Central Islip the Ward's Island Asylum, divided into two departments, East and West, was all that remained under State control. In 1905 these two departments were merged by the state into Manhattan State Hospital, while the colony at Central Islip, formerly a department of this hospital, was separated into an independent entity. In 1907 it was suggested the lease on the Ward's Island properties be extended and in 1908 a fifty year lease was signed between New York City and New York State, with the agreement that the state would erect new hospital facilities on a modern plan. The Hospital continued to grow, reaching its peak population of 7,000 in 1926.
In February 1923 a fire at the hospital claimed the lives of 25 patients.
In 1934 Robert Moses took over as head of the NYC parks department and tri-boro bridge authority. His goal was a long unrealized plan of a bridge linking Brooklyn, Queens, and Manhattan, and Ward's and Randall's Island were vital to this plan. Furthermore he envisioned both Islands as a vast complex of parks and public space, even planning for a large stadium. While he did get his goal realized in many ways, with the House of Refuge and most other institutions being demolished in by 1937 he ran into problems when the Manhattan State Hospital refused to leave. Though still housed in 19th century buildings and a state law mandating its closure by 1943 it prevailed and continued to operate due to overcrowding at the other state institutions.
The Modern Complex [ edit ]
In 1954 voters approved a $350 million bond for construction of new buildings, which were built on the site of the former Emigrant Refuge and Hospital. Ths new complex consisted of 3 large metropolitan plan buildings, however new facilities did not end the hospitals troubles. The 1960's and 70's brought many problems. Rapes and robberies occured at the hands of criminals who came onto campus due to poor security and in 1974 the Times reported recently transferred retarded patients were left in rooms idly while equipment for their development went unused because of under staffing and poor management. Shortly afterwards the Mayor of NYC accused the hospital of being unsanitary, keeping poor records, and distributing drugs carelessly.
Also in the late 1970s the Mayor opened a "temporary" homeless shelter for 200 men, which was the cause of much debate and controversy. After turning it over to a private organization (Volunteers of America) it grew to 500 residents by 1981. By 1990, with accusations of the residents stealing, exposing themselves to children, and other criminal acts the VOA were forced to greatly increase the security at the Shelter. Today it provides a home to 600 men.
In 1979 the Manhattan State Hospital was re-consolidated into its current Manhattan Psychiatric Center. In 1985 one of the buildings was separated from the Manhattan State Hospital to become the Kirby Forensic Psychiatric Center , for violent and criminally insane patients. Today it bills itself as a modern hospital providing top notch care to its patients. The in-patient population in 1995 stood at 900 patients and as of 2010 only 260 are housed in the hospital. The hospital also has 90 patients living in transitional housing on the campus as well as over 600 regular outpatients.
Images of Manhattan Psychiatric Center [ edit ]
Main Image Gallery: Manhattan Psychiatric Center
Links [ edit ]
The institutional care of the insane in the United States and Canada, Volume 3
Mental institutions in America: social policy to 1875
Demolished Institution
Cottage Plan
Kirkbride Buildings
Past Featured Article Of The Week
Navigation menu
Personal tools.
Not logged in
Contributions
Create account
Recent changes
Random page
United States of America
United Kingdom
New Zealand
Netherlands
Popular Pages
Building Plans
Architecture & Design
Historical People
Terminology
Image Category
Cemetery Category
Museum Category
Website Policies
Genealogical Requests
What links here
Related changes
Special pages
Printable version
Permanent link
Page information
This page was last edited on 31 March 2022, at 13:35.
Privacy policy
About Asylum Projects
Disclaimers