Ghost Crabs and Ghost Crabbing
We'd like to thank Captain Johnny's Dolphin Tours for supporting our ghost crabbing article. Visitors of all ages enjoy this two hour cruise in the protected waters of the Roanoke Sound. Learn about bottlenose dolphins, then see them in person with a 98% success rate. Several tour times are available Monday thru Friday, May to October. Morning tours, sunset cruises and private tours are available. Visit their site here or call 252-473-1475 for more information.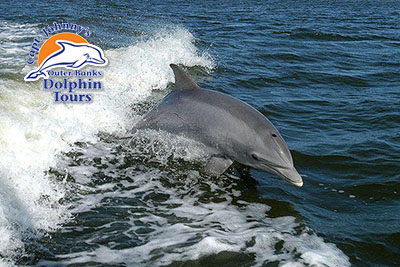 Interested in the local Outer Banks nightlife? Head to the beach. One of the most popular after-dark activities on the OBX beaches is ghost crab hunting, and all a prospective OBX Hunter needs to participate is a flashlight and a love of the great outdoors.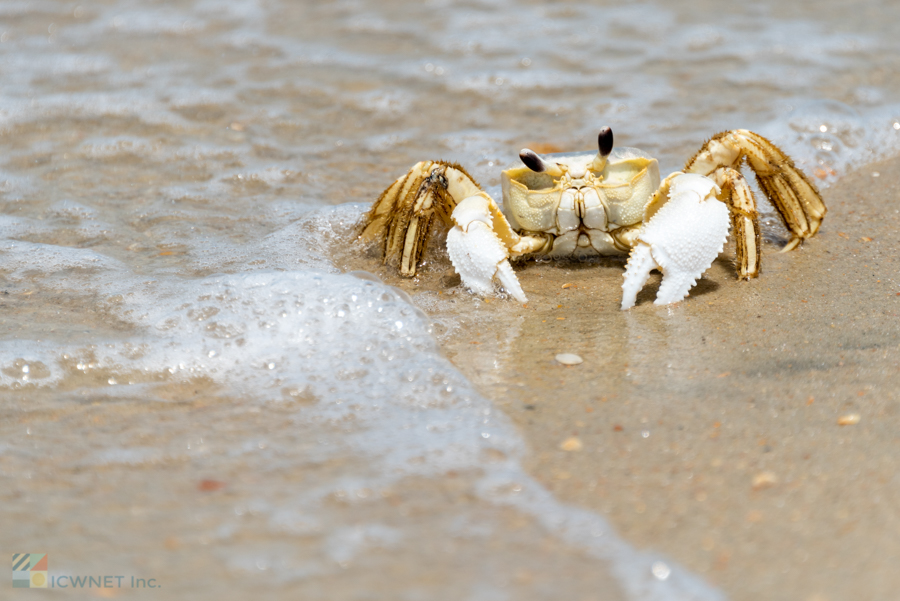 Ghost crabs are small, almost iridescent critters that call the shorelines of the Outer Banks from the ocean wash to the high tide line home, and at night, they come out in droves combing the beaches for a late dinner. Vacationers who want to get up-close-and-personal with the local wildlife will find no easier route than to hop over to the oceanfront after the sun sets, turn on the flashlight, and watch the local ghost crab population scatter.
Aptly named due to their inherent nocturnal habits, ghost crabs are a little-known but well-loved local attraction that every vacationer has the opportunity to meet and greet. On your next vacation, take a nocturnal expedition of your own and introduce yourself to these skittish but abundant local natives.
About the Outer Banks Ghost Crabs
There are technically over 20 species of ghost crabs worldwide, although the variety you'll spot most along the Outer Banks is the Atlantic Ghost Crab, which shares many characteristics with the fiddler crab, also found all along the coastal North Carolina area along muddy soundside areas or hidden next to salty canals.
Ghost crabs are on average about 2" wide across, (although avid ghost crab hunters have been known to find a few that are 4" wide or more), feature long legs, and eyes that are perched on stalks and can rotate a full 360 degrees. Their name derives from their pale, sandy color, which makes them almost invisible against the shoreline until they start moving.
Ghost crabs essentially live directly on the beach, burrowing deep into the sand for protection from the blazing sun as well as passing predators. These burrows will only be a couple inches wide on the surface, and beach passer-bys may notice these small, half-dollar sized holes in the sand, but underneath the surface level, these intricate tracks can run up to 4' ft. deep, not including any outlying branches, allowing a network of protection from the elements. Despite being coastal North Carolina residents, ghost crabs are not big fans of the sunshine, and will spend most of their beach days tucked well inside their holes, or doing a bit of Summer cleaning" by popping out on occasion to remove any excess sand or debris.
Ghost crabs are notoriously shy, and with 360 degree vision, are very sensitive to any action that occurs around them. This is why many daytime beach goers will never encounter them, unless they are perfectly still, either taking a beachside nap, or lost in a good book. In these cases, a ghost crab may break out of an otherwise-unnoticeable hole in the sand to deposit some of the remnants of their cleaning efforts.
The ghost crab really stakes a beach claim at night, when the majority of the daily beach visitors have disappeared and the ghost crabs can enjoy the shoreline all to themselves. This is when the ghost crabs feed, foraging on coquina clams, mole or "sand crabs," or any other recently deceased small sea critter that washes up, and this is also when it seeks a mate.
Like most species, mating for ghost crabs is a competition, with the strongest male coming out the victor. Ghost crabs have a ritualized competition for a female ghost crab's affections, which involves a seemingly choreographed fight between two males, raising both their claws as well as their bodies in intimidating poses until one sinks into a submissive posture and gives in. If this doesn't happen right away, a "pushing fight" ensues until one crab finally withdrawals. The majority of this action, as well as the intensive scavenger hunt for the day's meals, always happen at night.
As for breeding, the female ghost crab generally lays her eggs directly in the ocean wash, and afterwards, the abandoned larvae drift along the water for up to six weeks until they hatch and make their way towards the shoreline. This is a dangerous process, and a number of eggs fall prey to passing fish, or rough surf, before ever making it to the shoreline.
Once on the beach, however, ghost crabs carve out a happy life along the shoreline. Completely dependent on the saltwater beaches and the daily deposits that wash up with the surf, the Outer Banks ghost crabs have plenty to brag about, with miles of open beaches and unpopulated shorelines to comb for food, friends, and shelter.
Hunting Ghost Crabs on the Outer Banks
Ghost crab hunting has become a very popular pastime in recent years, as it allows the entire family to have an excuse to stay out a little late and enjoy a little more beach time outside of the daylight hours. In addition, it's a completely free activity that everyone in the family can get on board with, especially the youngest members of the group, as the excitement of spotting a crab generally elicits a lot of squeals and shrieks along the way. Ghost crabs are essentially harmless, and will very quickly shy away from humans. At the very worst, a ghost crab hunter may suffer a toe or hand nibble if they get too close, (a bite that will barely break the skin), and at best, a family of ghost crab hunters will get some incredible pictures and some equally incredible vacation memories along the way.
Ghost crab hunters essentially only need two things, a quiet Outer Banks night and a flashlight, to have a successful "hunt." However, there are a few other tips and tricks to keep in mind to ensure not only a successful ghost crab hunt, but one that's filled with endless "catches."
First and foremost, "hunters" are reminded to not hurt the crabs. This is strictly a chasing activity.
If possible, wear darker clothing and tread as quietly as possible, Ghost crabs are very observant and relay on their sense of something being out of place to protect them from any possible predators. With this in mind, keep your flashlight light well out in front of you to find ghost crabs before you've even remotely intruded on their area.
Once a ghost crab is captured in a flashlight beam, it will stand motionless for a moment while it collects its bearings. This is an ideal time to take a few photos and / or get an up-close look at the critter before it scurries away.
Whatever you do, don't attempt to poke, prod, or pick up a ghost crab. Although clearly not fatal, a ghost crab pinch can still be a little painful, and it's best to take a picture, either on camera or via a mental recollection, and allow the ghost crab to be on its way.
The best time to find ghost crabs is during the prime summer months, from late May until early September, when they are out on patrol in full force. Stick close to the shoreline, in between the low tide and high tide lines for the best hunting grounds, and keep an eye out for small holes that range from the circumference of a nickel to the circumference of half dollar. Chances are if you spot these little holes, there's a ghost crab or two nearby.
When it comes to the best beaches to find ghost crabs, the quieter and more secluded the better. Beaches with little night traffic, including pedestrians, beach bonfires, or vehicular traffic, are the best ghost crab hunting grounds. Luckily, on the Outer Banks, these beaches are in abundance, and generally all a vacationer has to do is head to the nearest beach pathway to start their hunting expedition.
Hunting for ghost crabs is arguably one of the most popular Outer Banks local pastimes. Easy to do, completely free of charge, and enjoyable for family members of all ages, a ghost crab hunt can turn into some incredible wildlife spottings and photos in the best of circumstances, and a quietly pleasant wander down the beach under the stars during the worst circumstances.
On your next Outer Banks vacation, make it a point to join in the fun. Simply grab a flashlight, throw on the flip-flops and head to the beach. Regardless of whether you spot a crab skittering by or not, you're sure to find that the cool ocean breezes and the vast canopy of stars is a treasure worth discovering all its own.

Northern Beaches
4. Southern Shores
5. Kitty Hawk
6. Kill Devil Hills
7. Nags Head
Roanoke Island
Hatteras Island
Ocracoke Island
Outer Banks Map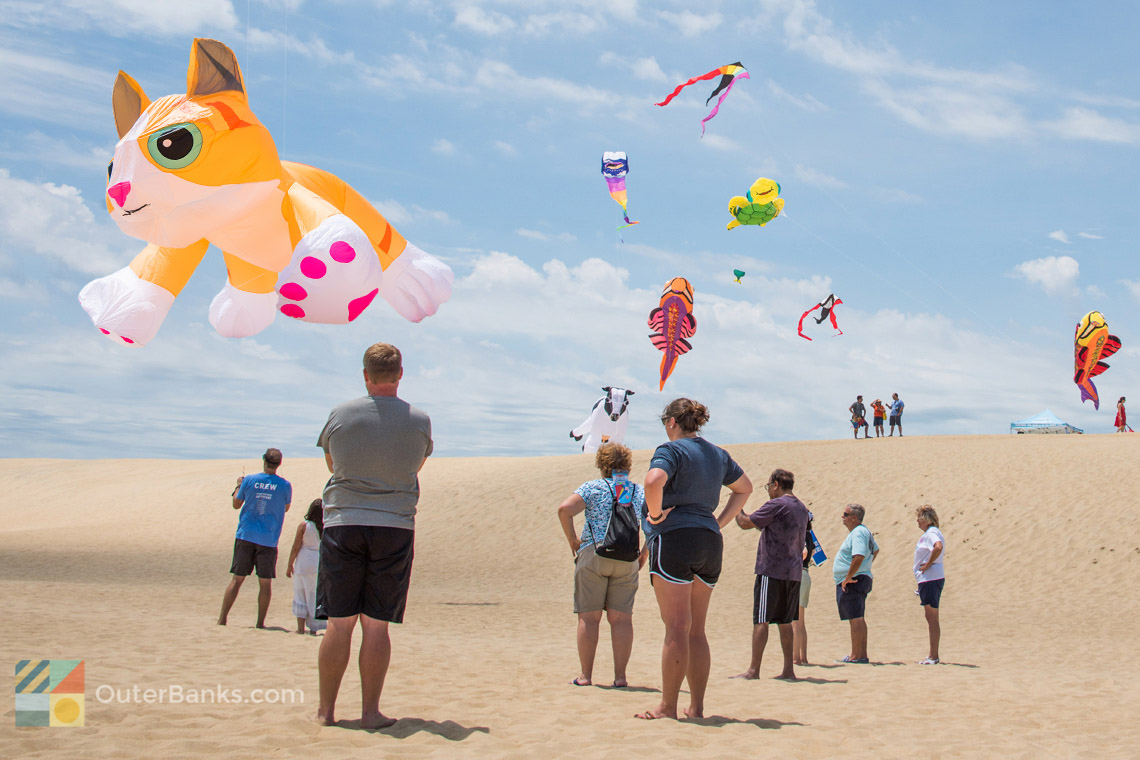 Events & Family Fun
Pumpkin Patch Saturdays October 7th, 2023 10:00 AM - 4:00 PM
Outer Banks Parade of Homes October 5th, 2023 - October 8th, 2023 10:00 AM - 6:00 PM
Pumpkin Patch Saturdays October 14th, 2023 10:00 AM - 4:00 PM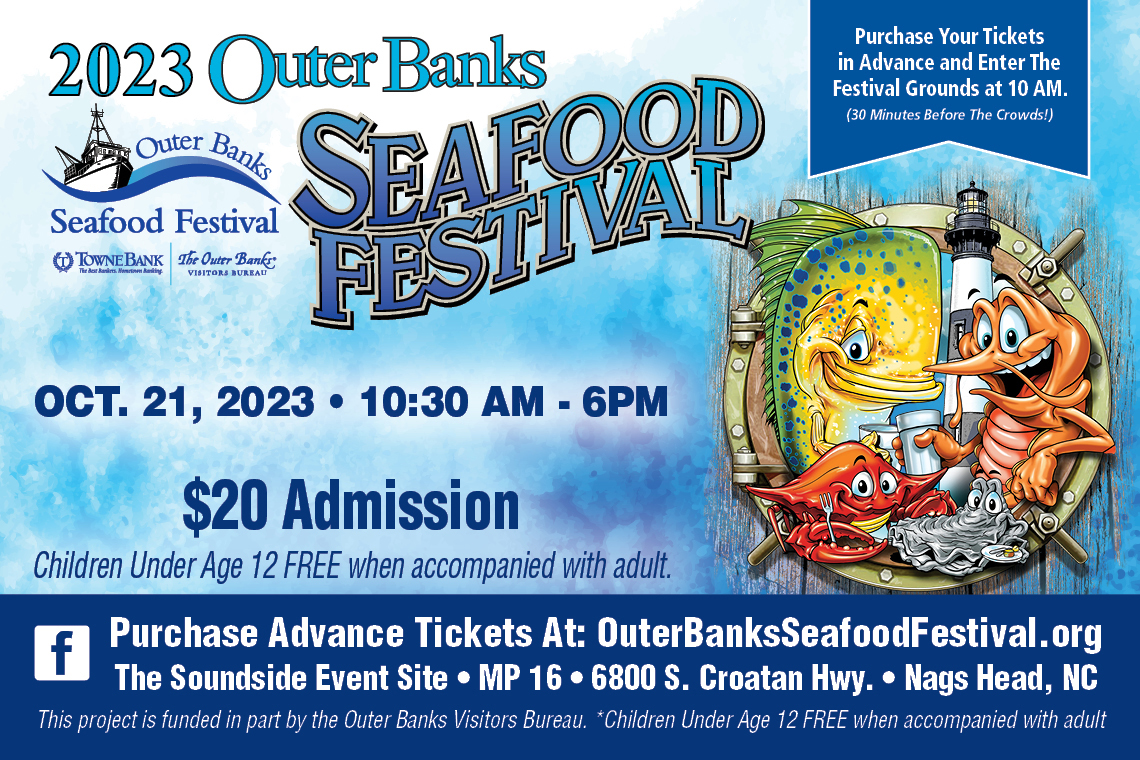 Outer Banks Seafood Festival
The Outer Banks Seafood Festival is rapidly becoming one of the highlights of the fall season, with plenty of fresh seafood, storytelling, and activities to keep everyone fully entertained. This all-day event takes place at the waterfront Event Site in Nags Head, and is a family-friendly outing that will make anyone fall in love with this staple of the Outer Banks' culinary cuisine.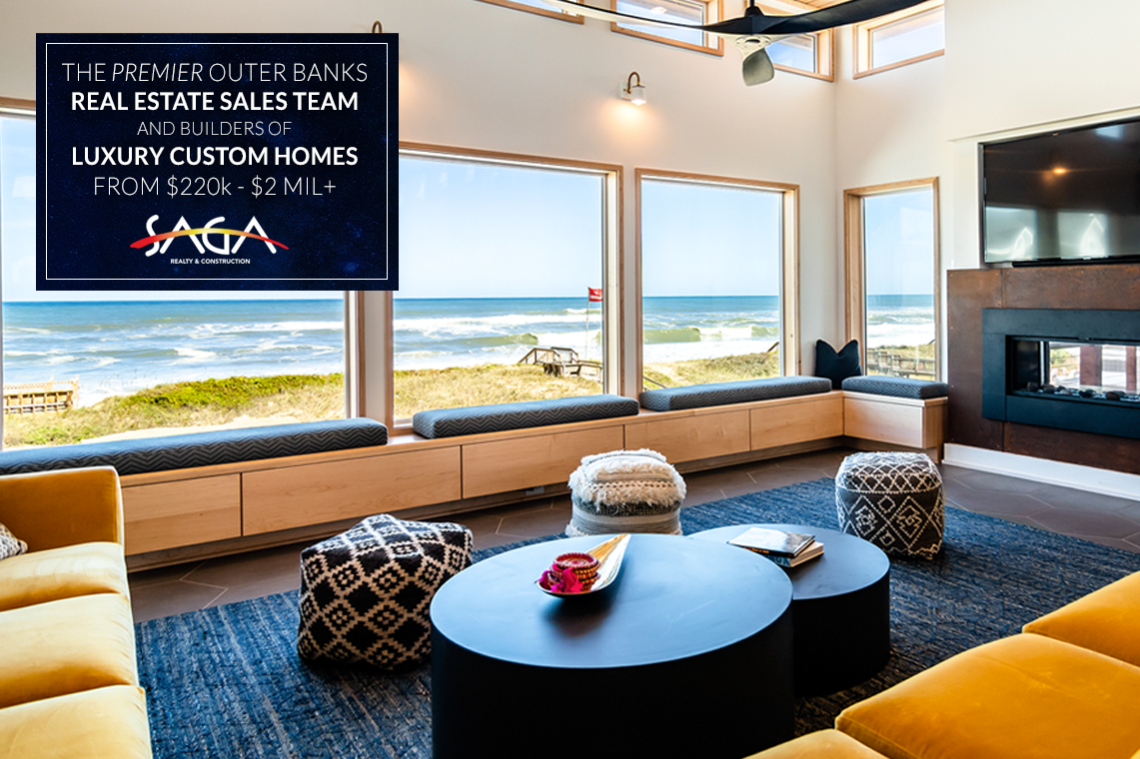 SAGA Realty & Construction, Inc.
Kill Devil Hills
252-441-9003
Hatteras Inlet
The southernmost attraction on Hatteras Island is Hatteras Inlet, and fishermen, mariners, beachcombers, and island lovers all know this area of the Outer Banks shoreline very well. Located approximately half mile past the edge of the populated Hatteras village and the Hatteras/ Ocracoke ferry docks, Hatteras Inlet provides plenty of outdoor entertainment and simply incredible scenery for those who pull up a beach chair, or are just passing through en route to Ocracoke Island or the Gulf Stream.
Owner Login
Guest Login
(800) 458-3830
Name * First
How To Guide: Ghost Crabbing on the OBX
If you've ever seen a ghost crab, you know where they get their name. They're small and white and are pretty hard to spot during the day. Here's how to hunt ghost crabs on your next Outer Banks vacation! Just don't poke, prod, or attempt to harm them. They're still an important part of the Outer Banks' ecosystem and they will try to poke you back!
Wear Darker Clothing + Stay Quiet
Ghost crabs are typically skittish critters. They don't like loud noises and don't really like to be seen (which is why it's rare to see them during the day).
Have Your Camera + Flashlight Ready
Keep your flashlight a good distance in front of you so you can see the crabs scurry in the light and avoid stepping on them. When ghost crabs get caught in the beam of light, they freeze for a few seconds which is the perfect time to snap a picture and get a closer look! Just respect their space and don't touch, pick up, or mess with them!
Go To Quiet + Secluded Beaches
The best place to go ghost crab hunting is on a quiet, secluded beach, that's where you'll find the most! Ghost crabs also tend to be closer to the shoreline. They live in holes in the sand that can range from about the width of a nickel and to get as big as a silver dollar.
Pick The Perfect Time
From late May to early September, ghost crabs can be found in abundance around the shoreline! If you head out with your family at night during the summer months, you'll be sure to have a blast and making memories chasing down ghost crabs!
popular posts
Where to Eat Thanksgiving Dinner on the Outer Banks
Top Rainy Day Activities on the OBX
Top 10 Places To Take Your Dog On The Outer Banks
New Outer Banks Vacation Homes
Recent posts.
OBX Fall Shoulder Season
Why You Should Consider an OBX Condo Rental
The Cora Tree
Browse categories.
Guides & Lists
Just For Fun
Local Shopping
Marinas and Charter Fishing
Music Monday
OBX Education & Facts
OBX Family Activities
OBX Holiday Activities
OBX Recipes and DIY
OBX Restaurants
OBX Things To Do
OBX Weddings
Outer Banks
Outer Banks Activities
Outer Banks Events
Outer Banks History
Outer Banks Holiday Events
Outer Banks Lifestyle
Outer Banks News
Outer Banks Pets
Property Management
Real Estate
Resort Realty News
Top 10 Lists
Uncategorized
Vacation Planning
You'll Love This We Promise!
Signup for our newsletter & recieve access to promotions, obx events, and your chance at winning a free mini- vacation*.
Name * First Last
Date of Birth (XX/XX/XXXX) Month Day Year
By Clicking Yes, Please you agree to our terms & conditions
NEWSLETTER SIGNUP

Ghost Crabs on the Outer Banks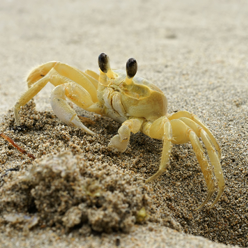 After several long moments of careful scrutiny, it happens again. Only this time, you're prepared. Another almost imperceptible movement, a twitch, and two tiny black eyes stare back at you, unblinking and unmoving:
A ghost crab.
You laugh, and the tiny creature is gone, vanished in a flurry of flying sand. Closer inspection will reveal a small hole in the sand, ornamented with little claw marks. If you've ever spent any time on the Outer Banks of North Carolina, odds are good that you've spotted one (or one hundred) of these little fellows. Shy, swift and sandy in color, these adorable natives of Currituck and Corolla share the beach with us each year, even though many of us don't realize it. We're not going to say they're "crabby" per say, but these little guys are certainly not social.
You may see them at any time of day, scuttling and scurrying across the sand with great purpose, battling each other over the best sand holes and scraps of abandoned picnics, hiding from seagulls. They are always busy, these crabby beach-goers, and always shy. At night, the shores belong to the ghost crabs. After the sun goes down and the tide comes in, waves of pale, sandy crabs stream across the beach like a tidal wave.
Ghost crabbing is a new trend amongst visitors to the shores of the Outer Banks, thanks to the recent invention of "Illuminets." Families throng to the beaches at night, armed with colorful, plastic nets. The unique and clever twist on these crabbing nets is that they come complete with small waterproof flashlight affixed to the handle's shaft.
Be sure to wear darker clothing and bring a bucket and a camera. Of all the things to do in the Outer Banks, North Carolina, this is one of the easiest and most fun, and it doesn't cost a dime. Find a quiet, dark beach and unleash your family upon the local crab population. Children may run rampant over the sand, chasing the small crabs and shrieking with delight. Transfixed by the sudden bright light, the nocturnal ghost crabs often freeze for a moment when spotted, before darting away as usual.
The Illuminets were invented by a family visiting the Outer Banks, and have been a huge hit. There are many aspects to this fun vacation activity that make it a great go-to for any group, including that it is free, harmless (the crabs are notoriously difficult to catch and too small to do much damage if captured) and especially fun for all members of the family, old or young.
Bring your family to Currituck, Corolla or any of the other alluring links of the Outer Banks chain of islands. There is no shortage of things to do, and there are plenty of ghost crabs to go around.
Welcome Center 106 Caratoke Highway Moyock, NC 27958 252-435-2947
Visitor Center 500 Hunt Club Drive Corolla, NC 27927 252-453-9612
Join Our Mailing List
Subscribe to our mailing list to keep yourself updated with all the happenings at Currituck.
Please leave this field empty.
Social Links
You are now signed up to receive all the latest Corolla and Currituck Outer Banks news and tips!
Thank you for subscribing. We hope to see you soon.
START PLANNING
STILL HIRING for 2023
Finding Fun in Search of Nature
Summer is here.
In every season, we are excited to be
"Finding Fun in Search of Nature"
Experience the wonders of the night with Ghost Crab Quest.
We are an ecotourism company based on the Outer Banks of North Carolina. Amazed by the beauty of these fragile barrier islands, Ghost Crab Quest is committed to sharing and exploring its wonders day and night. While the star of the show is the mighty Atlantic Ghost Crab (Ocypode quadrata), we offer educational activities that will introduce our guests to astronomy, bird watching, outrageous ocean creatures and pirate history. We love what we do, and hope you join us in "Finding Fun in Search of Nature."
THANK YOU ( for 3rd year in a row ) for HELPING us become one of THE TOP 10 % of attractions WORLDWIDE
Click on the "our quests" tab for more info or... , summer fun for all scavenger hunt packages delivere d right to you.
If you missed it last season, DON'T in 2023. We've hand-crafted real solid wood treasure chests, filled them with gifts from Outer Banks Box and developed a unique activity for the whole family to easily enjoy.
Easier than a walk on the beach, our scavenger hunts include :
Select from two educational themes:
Easy-to-follow instructions
Educational clues encouraging
teamwork & creative thinking
Treasures for kids !! AND !! adults
Delivery to your beach home
Scallywag Scavenger Hunt
Pirates, Pirates, and more Pirates! This is sure to get the "Mateys" saying ARRRGGGGHHH!!!
Outrageous Ocean Scavenger Hunt
Unravel the mysteries of what lies beneath our oceans. The crew will dive right in and be soaked with fun.
Summer is Here
Summer on the Outer Banks of North Carolina is well... amazing! Sunny days, crystal clear water, gentle waves, warm winds and magical nights are ours the the time being. The Ghost Crabs are out of their holes, the stars and planets are putting on a show and resident birds are out in full effect. There's no better way to experience the natural beauty of Summer than spending a night, or day, with Ghost Crab Quest.
Quests Starting at $15
Book now for your 2023 vacation.
Ghost Crab Quest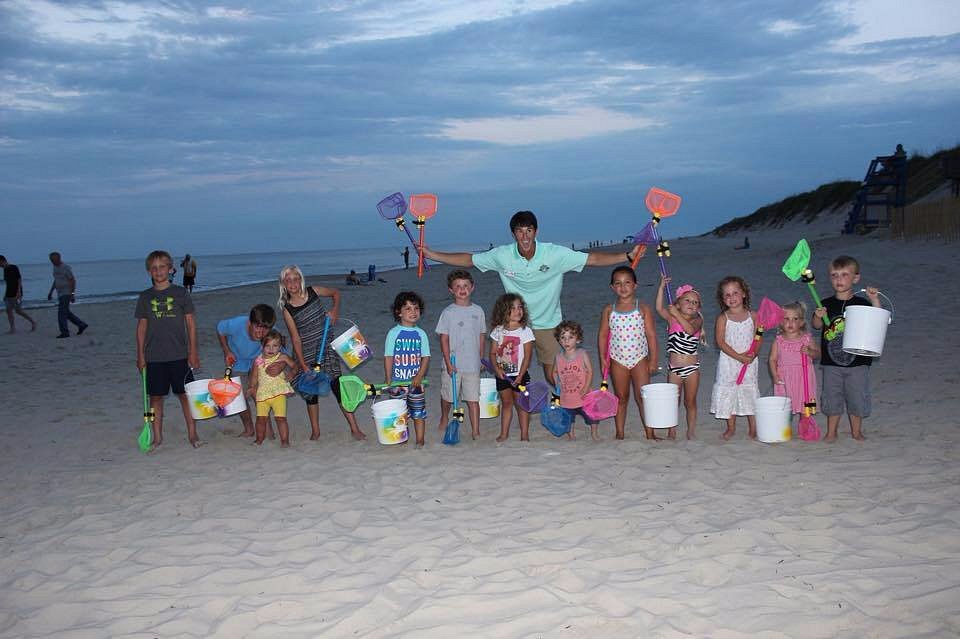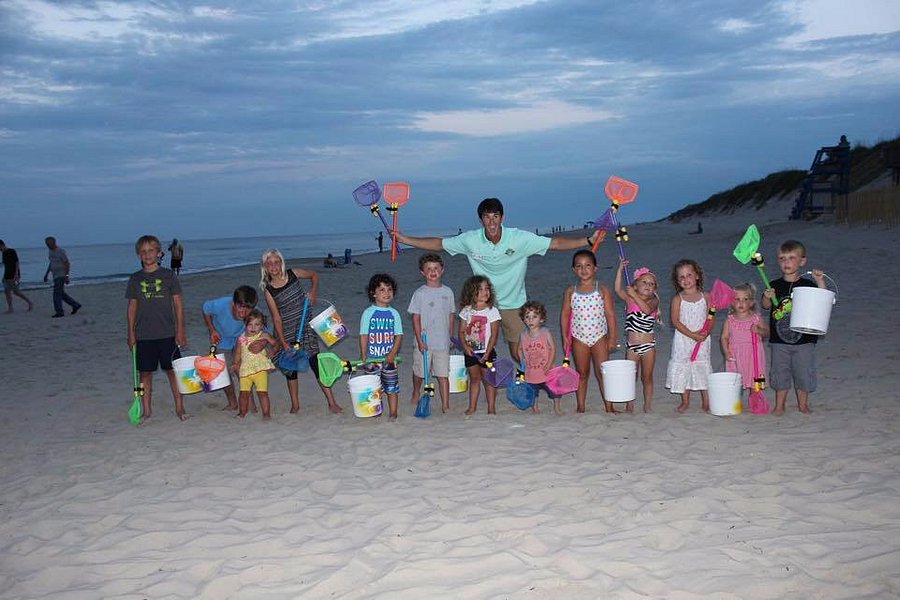 Similar Experiences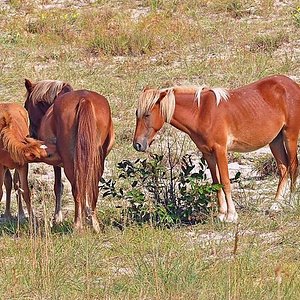 Ghost Crab Quest - All You Need to Know BEFORE You Go (with Photos)
800-395-2525
Email Sign Up
HappyStays Guest Login
Find Property by Name
Save up to 10% off all remaining 2023 stays.
Ghost Crabbing on the Outer Banks
You are here
13 Oct 2022
One of the qualities of the Outer Banks that makes it so great is that there are plenty of activities for visitors of all ages and all interests. Whether you're into watersports adventures, beachcombing for the perfect shell, or sampling all the fresh seafood you can find, the Outer Banks has you covered! You've definitely heard of crabbing , but one unique activity that has become very popular among families is ghost crabbing… but what exactly is ghost crabbing?
What are Ghost Crabs? What Are Ghost Crabs?
Ghost Crabbing is very similar to beachcombing except instead of looking for seashells, you're looking for ghost crabs. You may have also heard this activity referred to as "hunting for ghost crabs" or "ghost crab hunting." Atlantic Ghost Crabs ( Ocypode quadrata ) live in the coastal areas of the East Coast in North America, Latin America and South America. They can be found as far north as Rhode Island all the way down to Brazil but there are plenty to be found on the Outer Banks beaches. These small critters survive and get by with digging small burrows all over the beach.
Ghost crabs have eight legs (four pairs) and two claws. Although they range in size, they are fairly small, usually around 2-inches long. Ghost crabs are a sandy brown or light gray color with the ability to blend their shade in with their surroundings. The species is not currently considered threatened or endangered.
Spotting Ghost Crabs Spotting Ghost Crabs
Have you ever seen people walking along the shore at night with flash lights? They were probably ghost crabbing! It isn't uncommon to spot ghost crabs darting along sand burrows during the day so you may have encountered ghost crabs while you were set up on the beach. However, ghost crabs are scavengers who feed at night when they are more hidden from predators like seagulls and other shorebirds. This is why ghost crabbing occurs once the sun goes down.
Although the term "crabbing" usually refers to harvesting or fishing for Blue Crabs, the term does not mean the same thing in the case with ghost crabs. The phrase "hunting" is also arbitrary— ghost crabs are not harvested for consumption . Instead, the sport of ghost crabbing, or hunting for ghost crabs, is simply looking for/seeking out the scurrying creatures (the same way you would " hunt " for a bargain)! This activity is particularly fun for kids who will absolutely love watching the crabs run around in the dark of night.
Ghost Crabbing Tips Ghost Crabbing Tips
Although you need a few simple supplies, ghost crabbing is generally a cost-free activity that the whole family will love! Ghost crabbing can be done on any of our beaches on any day of the week at any time of the year, though the best time to find ghost crabs is during the summer months from May through to October.
Walk along between the tide lines and look for holes in the sand—the entrance to their burrows.
 Be patient and you may spot a crab crawling out!
Ghost Crabbing Etiquette Do not pick up, poke, or prod ghost crabs.
You should never poke them, pick them up, or hurt them in any way. Ghost crabs also can and will pinch if they feel threatened. If you want to get a closer look, have your camera ready as soon as your light hits them. Like a deer in the headlights, ghost crabs will freeze temporarily giving your kids plenty of tim to look! Some ghost crabbers even choose to scoop them in a net and put them in a bucket for a closer look—just remember release them within a couple minutes and let them be on their way!
Book your family Outer Banks vacation today!
Hunting for ghost crabs is a fun, free, and simple activity that you can do with the entire family! Check our list of 10 Inexpensive Outer Banks Vacation Activities for even more ideas and check out our available rentals to find the perfect beach house for your next stay on the OBX. It's never too late to book your ultimate Outer Banks vacation, so why not book your next vacation today?
Make memories that will last a lifetime on the beautiful Outer Banks.
seaside-divider.png
About the Author:  Lauren is a mom, author, and travel enthusiast. She grew up on the Outer Banks and only left for a few years to get her degree at UNC-Chapel Hill and complete a tour in the Coast Guard before making her way back to the beach in 2017. When she isn't writing for the Seaside Vacations Travel Blog, Lauren can usually be found with a book and cup of tea in hand, planning her next travel adventure.
Ghost Crab Hunting on the Outer Banks
Ghost crab hunting is a fun beach activity that is perfect for the cooler months on the Outer Banks. You don't have to go swimming in the ocean and you won't even need sunlight. When you are ghost crab hunting you aren't actually hunting to capture or harm ghost crabs. Ghost crab hunting is a searching and chasing adventure.  Ghost crabs are skittish creatures that are easily scared away, and are not frequently seen on the beaches during daylight hours.
Where They Live
Ghost crabs stay burrowed in the sand during most of the day. You can spot their entry and exit holes on the beach, which are typically about the size of a golf ball. These entryways seem small, but under the sand their tunnels can branch out into multiple tunnels and even extend down to four feet deep.
Why They Are Hard to Find
A ghost crab has eyes that can rotate 360 degrees, allowing it to notice subtle movements from humans and predators and quickly scurry away to safety. Ghost crabs are also good at camouflaging into the beach landscape. They have a light grey sandy color and appear almost translucent. You must really be paying attention to notice a ghost crab in the sand. Most ghost crabs will average about 2 inches across, but you may find some smaller or larger. There are many different species of ghost crab around the world, but you will likely only encounter the Atlantic Ghost Crab on the Outer Banks.
How to Find Them
The best time to search for ghost crabs is after dark. They stay burrowed in the sand during the day and emerge at night to eat and explore the empty beaches.  Once you are on the beach, move quietly and slowly to avoid scaring away any crabs that may be near you. Bring a flashlight. Like a deer in headlights, ghost crabs will remain completely still when the light is initially shined on them, then after a few seconds they will scurry off into the darkness. Look for their entry/exit holes in the sand for clues of their whereabouts. Remember, the goal of ghost crab hunting is NOT to hurt the crab – the fun is in the chase!
For more information on Outer Banks activities visit our blog . Or visit our equipment rental website or call us at 1-800-635-9559 for beach equipment rental information!
Related Posts
Celebrating Earth Day All Year Long
Currituck County Beach Parking Permit Process (2022)
Outer Banks Bike Safety Tips
Celebrating St. Patrick's Day on the OBX
The Inspiring Women of Ocean Atlantic Rentals
Start Your OBX Vacation with Peace of Mind