Filmkritik: It Lives Inside
Filmkritik: Konferensen
Serienkritik: Der Untergang des Hauses Usher
Filmkritik: Terrified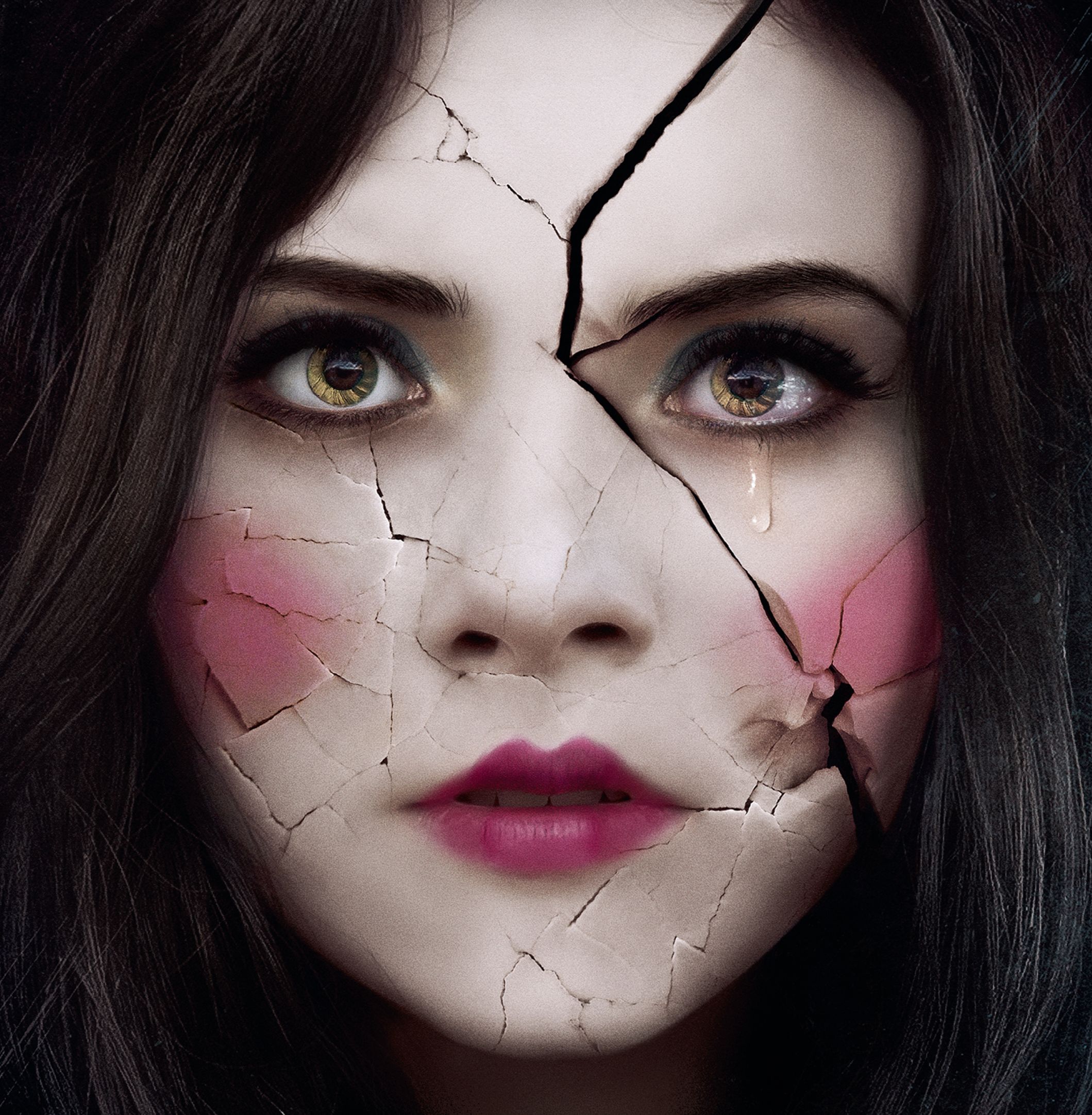 Filmkritik: Ghostland
Mit dem furiosen "Martyrs" meldete sich der französische Regisseur Pascal Laugier 2008 erstmals in den oberen Gefilden des Horrors, dann wurde es bis 2012 und "The Tall Man" still. Erst sechs Jahre später kommt mit "Ghostland" endlich ein neuer Film in die Kinos, bei dem Laugier neben der Regie auch das Drehbuch übernommen hat. Hat sich das lange Warten gelohnt?
In der ersten Dekade des neuen Jahrtausends wurde Frankreich wie aus dem Nichts plötzlich zum Nabel der Horrorfilmwelt. Alexandre Aja eröffnete den Reigen mit "High Tension" im Jahr 2003, 2007 zogen Alexandre Bustillo und Julien Maury mit dem ebenfalls extrem blutigen "Inside" nach, bevor Xavier Gens mit "Frontiers" und Laugier mit Martyrs den Zyklus beendeten. Außer Aja mit seinem Remake von "The Hills have Eyes" konnte aber keiner der vier einen weiteren Hit landen. Ist Laugier das jetzt gelungen?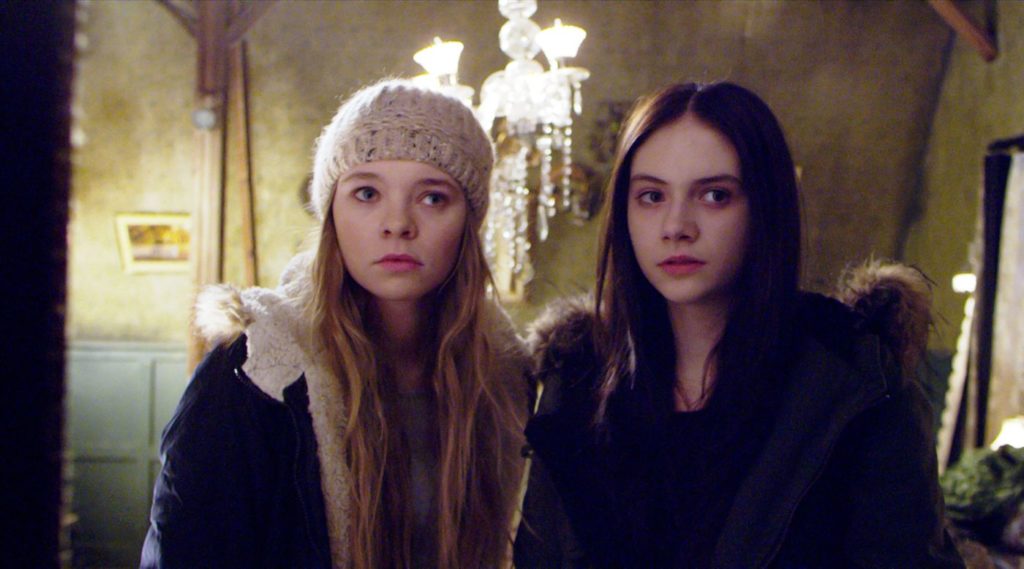 Ghostland: Die Handlung
Als Pauline (Mylene Farmer) mit ihren beiden halbwüchsigen Töchtern Beth (Emilia Jones) und Vera (Taylor Hickson) ins von einer verstorbenen Tante geerbten Haus im Nirgendwo der USA zieht, ahnt sie nicht, was auf ihre Familie zukommt. Gleich in der ersten Nacht werden die drei von zwei wahnsinnigen Killern heimgesucht und kommen nur knapp mit dem Leben davon. Doch das hinterlässt bei allen tiefe Spuren.
Ghostland: Harte Kost
Pascal Laugier mag lieber weibliche Protagonisten, das hat er in allen seinen Filmen bewiesen. Und das ist auch hier nicht anders, Männer kommen hier fast ausschließlich als Monster vor. Erneut schickt der Regisseur seine Heldinnen durch einen Alptraum, aus dem es kein Entrinnen zu geben scheint. Aber im Gegensatz zu den Vorgängern, wo der oder die Twists in der Story nicht immer wirklich nachvollziehbar oder glaubwürdig waren, schlägt der Franzose in Ghostland einen sehr guten Haken in der Handlung und läutet damit die zweite Hälfte des Films ein, statt den Twist erst am Ende zu setzen. Zwar muss man im Kinosessel auch diesen Einfall erst einmal verdauen, aber er löst wunderbar das Gefühl auf, dass der Beginn der Geschichte noch ein wichtiges Detail ausgelassen hat.
Neben der Story gebührt Laugier aber auch Lob für die Ausstattung seines Sets. Fast der gesamte Film spielt in dem fast verwunschen anmutenden, geerbten Haus. Und an den zahlreichen Details dort kann man sich trotz der spannenden Handlung kaum satt sehen. Seltsame Spiegel, alte Puppen und aller möglicher anderer Krimskrams verleihen dem Haus auch ohne grauenhafte Vorgänge bereits eine unangenehme Atmosphäre. Und tauchen den ganzen Film in einen düsteren Märchen-Look.
Ghostland: Tour de Force
In Martyrs belastete Laugier sein Publikum bis an die Grenze des Belastbaren, sodass der Film selbst in Frankreich ursprünglich nur eine Freigabe ab 18 Jahren bekam, was eine Auswertung in normalen Kinos verhindert hätte. Nur durch eine durch eine Ministerin angeordnete zweite Prüfung erhielt der Film eine 16-er Freigabe. In Deutschland bekam er lediglich eine Unbedenklichtkeitserklärung der SPIO/JK , eine 18-er Freigabe durch die FSK hat er erst seit Dezember 2017. So schlimm treibt es Laugier in Ghostland definitiv nicht.
Doch der Grundtenor in den Filmen des Franzosen ist auch hier wiederzufinden – junge Frauen müssen Schreckliches durchleiden. Dabei verzichtete Laugier weitgehend auf billige Jumpscares und lässt lieber seine fiese Stimmung wirken. Zudem erschafft er mit dem Killerduo zwei Gestalten, die auch nach dem Kinobesuch noch unerfreulich im Gedächtnis haften bleiben. Und liefert Szenen, die sich so weit vom US-Horror-Mainstream entfernen, dass sie mit dem typischen Teeniegemetzel kaum Ähnlichkeit aufweisen.
Wer sich also nur ein wenig wohlig gruseln möchte, für den ist Pascal Laugiers Film möglicherweise nicht das Richtige. Denn Ghostland geht etwas tiefer als der Durchschnittsgrusler und erzeugt in seinen besten Momenten fast greifbare Spannung. Und hat etwas von dem Terrorgefühl, für das die Franzosen im vergangenen Jahrzehnt so bekannt waren.
Im guten Sinn unangenehmer Horrorfilm mit feinem Twist, der ebenso glaubwürdig wie erschreckend ist. Auch wenn Pascal Laugier in Sachen Intensität nicht ganz an seinen Horror-Meilenstein Martyrs herankommt, so bringt er doch erneut ein beeindruckendes Stück Terrorkino auf die Leinwand. Für Freunde härterer Kost absolut sehenswert.
Ghostland startet am 5. April 2018 in den deutschen Kinos.
Ein interessantes Interview mit Regisseur Pascal Laugier finden Sie hier .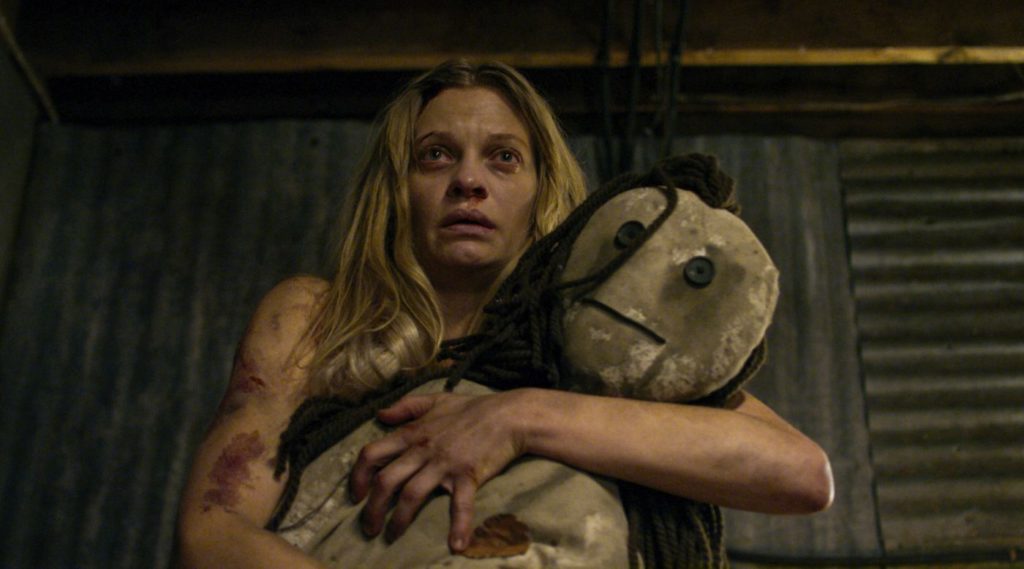 z. B. : The Expendables 4 , The Nun 2 , The Equalizer 3
Ghostland - Stell dich deiner Angst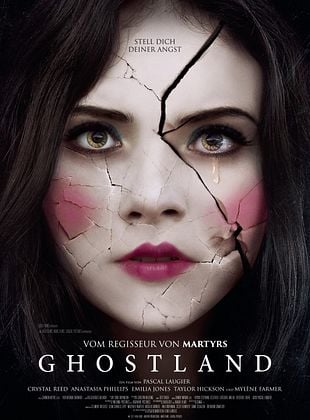 Inhaltsangabe
Wo kann ich diesen film schauen.
Kritik der FILMSTARTS-Redaktion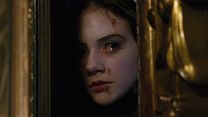 Letzte Nachrichten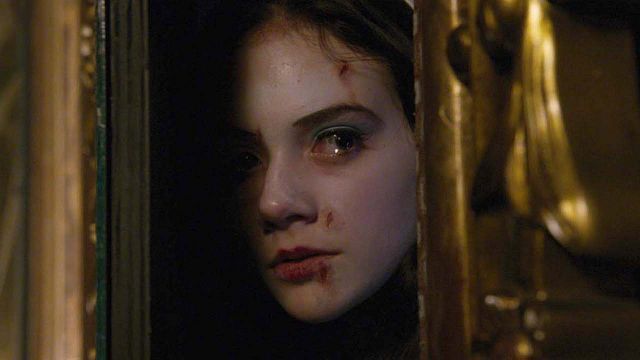 Schauspielerinnen und Schauspieler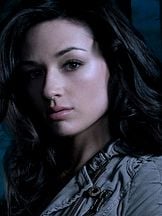 User-Kritiken

412 Follower 513 Kritiken User folgen

10 Follower 47 Kritiken User folgen
739 Follower 906 Kritiken User folgen

11 Follower 53 Kritiken User folgen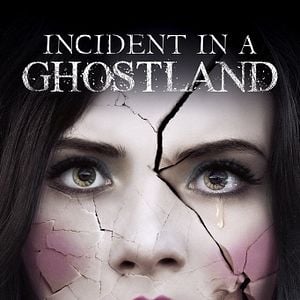 Weitere Details
Ähnliche filme.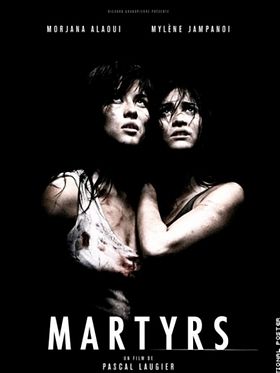 Haunter - Jenseits des Todes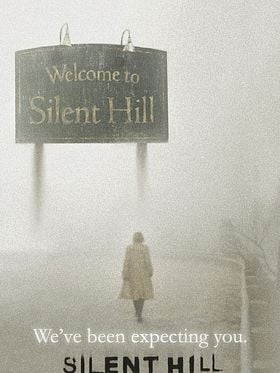 Silent Hill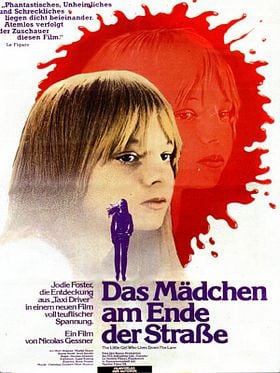 Das Mädchen am Ende der Straße
Finde mehr Filme : Die besten Filme des Jahres 2018 , Die besten Filme Horror , Beste Filme im Bereich Horror auf 2018 .
The Definitive Voice of Entertainment News
Subscribe for full access to The Hollywood Reporter
site categories
'ghostland': film review.
Simon Stadler's documentary 'Ghostland' examines the culture clash between African Bushmen and Europeans.
By Frank Scheck
Frank Scheck
Share this article on Facebook
Share this article on Twitter
Share this article on Flipboard
Share this article on Email
Show additional share options
Share this article on Linkedin
Share this article on Pinit
Share this article on Reddit
Share this article on Tumblr
Share this article on Whatsapp
Share this article on Print
Share this article on Comment
What are hunter-gatherers supposed to do when they are no longer allowed to hunt? The question forms the heart of Simon Stadler's documentary about the Ju / 'hoansi Bushmen of Namibia. Since killing wild game was banned by their country in 1990, the nomadic tribespeople have had to make a living by becoming a living tourist attraction, entertaining and selling trinkets to tourists from Europe and America. At times resembling a more sober, documentary-style version of The Gods Must Be Crazy , Ghostland is an intermittently entertaining but ultimately facile ethnographic portrait.
Related Stories
Sundance screenwriters lab unveils 15 writers it will support (exclusive).
The Bottom Line Plays like a real-life 'The Gods Must Be Crazy.'
The film, currently receiving its U.S. theatrical premiere at NYC's Film Forum, begins with scenes of the indigenous people interacting with visitors whose white skin prompts the Ju / 'hoansi to refer to them as "ghosts." Singing, dancing, teaching archery and selling homemade jewelry, the natives prove genial hosts, cannily aware of the financial value of their exoticism to the visitors. Many of them display considerable fluency with the English language.
A trip to a Namibian city provides the opportunity for the filmmaker to document the Bushmen enjoying new experiences, such as marveling at the vast amount of food options at a supermarket and the children enjoying their first experience swimming in a pool. On the bus ride home, they hungrily eye a herd of giraffe, prompting one of them to comment nostalgically, "The young ones have very soft meat!"
But it's the film's final segment that provides the most amusingly off-kilter moments. Four members of the tribe are invited to travel to Europe, Germany and Denmark specifically, where they are not surprisingly often amazed by their surroundings.
Jonah Hill Joins Joaquin Phoenix in Biopic of Quadriplegic Cartoonist
Unfortunately, Ghostland never delves too deeply into its subjects' thoughts and feelings other than in brief sound bites, with the situations often smacking of contrivance. Lacking narration and failing to provide sufficient context, the film has an unintendedly exploitative feel that leaves a sour aftertaste.
Distributors: Cargo Film & Releasing, Autlook Films Sales Director-producer-director of photography: Simon Stadler Co-director: Catenia Lermer Screenwriters: Simons Stadler , Catenia Lermer Editors: Andre Broecher , Markus Frohnhoefer Composer: Matthias Raue
Not rated, 84 minutes
THR Newsletters
Sign up for THR news straight to your inbox every day
More from The Hollywood Reporter
Curtain rises on 31st camerimage cinematography festival, cinematographer john bailey remembered during camerimage opening ceremony, millie bobby brown fights to survive a deadly dragon as part of a sacrificial ritual in 'damsel' trailer, janet landgard, actress in 'the swimmer' and 'the donna reed show,' dies at 75, former president obama celebrates the end of hollywood's historic strikes during surprise appearance at 'rustin' screening, box office bomb: 'the marvels' opening to $47m-$52m in new low for marvel studios.

Streaming in:

Ghostland streaming: where to watch online?
Currently you are able to watch "Ghostland" streaming on Tubi TV for free with ads or buy it as download on Amazon Video, Microsoft Store, Apple TV, Google Play Movies, YouTube, Redbox, Vudu. It is also possible to rent "Ghostland" on Amazon Video, Vudu, Redbox, Apple TV, Google Play Movies, YouTube, Microsoft Store online
Where does Ghostland rank today? The JustWatch Daily Streaming Charts are calculated by user activity within the last 24 hours. This includes clicking on a streaming offer, adding a title to a watchlist, and marking a title as 'seen'. This includes data from ~1.3 million movie & TV show fans per day.
Streaming charts last updated: 9:13:02 PM, 11/11/2023
Ghostland is 3951 on the JustWatch Daily Streaming Charts today. The movie has moved down the charts by -86 places since yesterday. In the United States, it is currently more popular than Copper Mountain but less popular than Landlocked.
A mother of two inherits a home from her aunt. On the first night in the new home she is confronted with murderous intruders and fights for her daughters' lives. Sixteen years later the daughters reunite at the house, and that is when things get strange . . .
Videos: Trailers, Teasers, Featurettes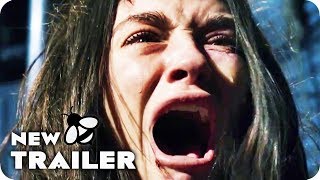 Streaming Charts The JustWatch Daily Streaming Charts are calculated by user activity within the last 24 hours. This includes clicking on a streaming offer, adding a title to a watchlist, and marking a title as 'seen'. This includes data from ~1.3 million movie & TV show fans per day.
Production country
People who liked ghostland also liked.
Popular movies coming soon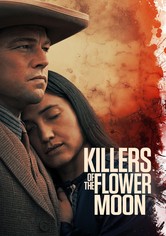 Upcoming Mystery & Thriller movies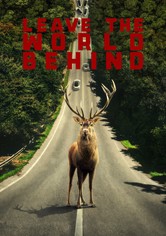 About this movie
Ratings and reviews.
Log in or sign up for Rotten Tomatoes
Trouble logging in?
By continuing, you agree to the Privacy Policy and the Terms and Policies , and to receive email from Rotten Tomatoes.
By creating an account, you agree to the Privacy Policy and the Terms and Policies , and to receive email from Rotten Tomatoes and to receive email from the Fandango Media Brands .
By creating an account, you agree to the Privacy Policy and the Terms and Policies , and to receive email from Rotten Tomatoes.
Email not verified
Let's keep in touch.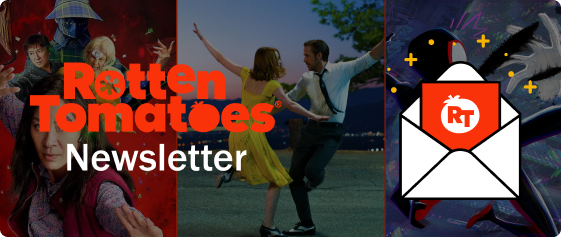 Sign up for the Rotten Tomatoes newsletter to get weekly updates on:
Upcoming Movies and TV shows
Trivia & Rotter Tomatoes Podcast
Media News + More
By clicking "Sign Me Up," you are agreeing to receive occasional emails and communications from Fandango Media (Fandango, Vudu, and Rotten Tomatoes) and consenting to Fandango's Privacy Policy and Terms and Policies . Please allow 10 business days for your account to reflect your preferences.
OK, got it!
Movies / TV
No results found.
What's the Tomatometer®?
Login/signup
Movies in theaters
Opening this week
Coming soon to theaters
Certified fresh movies
Movies at home
Netflix streaming
Amazon prime
Most popular streaming movies
What to Watch New
Certified fresh picks
The Holdovers Link to The Holdovers
Dream Scenario Link to Dream Scenario
Quiz Lady Link to Quiz Lady
New TV Tonight
Colin from Accounts: Season 1
For All Mankind: Season 4
Rap Sh!t: Season 2
The Curse: Season 1
Lawmen: Bass Reeves: Season 1
The Buccaneers: Season 1
JFK: One Day in America: Season 1
De La Calle: Season 1
Most Popular TV on RT
Sex Education: Season 4
All the Light We Cannot See: Season 1
Blue Eye Samurai: Season 1
Loki: Season 2
Black Cake: Season 1
The Fall of the House of Usher: Season 1
Bodies: Season 1
Ms. Marvel: Season 1
Invincible: Season 2
Top TV Shows
Certified Fresh TV
Most popular TV
Certified fresh pick
The Curse: Season 1 Link to The Curse: Season 1
All-Time Lists
Binge Guide
Comics on TV
Five Favorite Films
Video Interviews
Weekend Box Office
Weekly Ketchup
What to Watch
100 Best Christmas Movies of All Time – Classic Christmas Films
61 Best Concert Movies of All Time
What to Watch: In Theaters and On Streaming
RT25: Celebrating 25 Years of Rotten Tomatoes
TV Premiere Dates 2023
Loki Season 2 Finale: Where Do We Go from Here?
Trending on RT
Shop Rotten Tomatoes
Play Daily Tomato
Best Movies of 2023
New on Streaming
New Tomatometer Scores
2018, Horror, 1h 31m
What to know
Critics Consensus
Incident in a Ghost Land may satisfy horror fans in search of a nasty kick, but it's narratively flawed and decidedly not for the squeamish. Read critic reviews
You might also like
Where to watch ghostland.
Rent Ghostland on Vudu, Apple TV, Amazon Prime Video, or buy it on Vudu, Apple TV, Amazon Prime Video.
Rate And Review
Super Reviewer
Rate this movie
Oof, that was Rotten.
Meh, it passed the time.
It's good – I'd recommend it.
So Fresh: Absolute Must See!
What did you think of the movie? (optional)
You're almost there! Just confirm how you got your ticket.
Step 2 of 2
How did you buy your ticket?
Let's get your review verified..
AMCTheatres.com or AMC App New
Cinemark Coming Soon
We won't be able to verify your ticket today, but it's great to know for the future.
Regal Coming Soon
Theater box office or somewhere else
By opting to have your ticket verified for this movie, you are allowing us to check the email address associated with your Rotten Tomatoes account against an email address associated with a Fandango ticket purchase for the same movie.
You're almost there! Just confirm how you got your ticket.
Ghostland videos, ghostland photos.
Sixteen years after a traumatic event, a mother and two daughters reunite at the house where it happened, and that's when things get strange.
Genre: Horror
Original Language: English
Director: Pascal Laugier
Producer: Clement Miserez , Jean-Charles Levy , Matthieu Warter , Nicolas Manuel
Writer: Pascal Laugier
Release Date (Theaters): Jun 22, 2018 limited
Release Date (Streaming): Jun 22, 2018
Runtime: 1h 31m
Distributor: Vertical Entertainment
Production Co: 5656 Films, Mars Films, Logical Pictures, Kinology, Inferno Pictures
Cast & Crew
Crystal Reed
Anastasia Phillips
Emilia Jones
Taylor Hickson
Mylène Farmer
Adam Hurtig
Beth's Husband
Alicia Johnston
Ernesto Griffith
Paolo Bryant
Police Officer
Erik Athavale
Ambulance paramedic
Suzanne Pringle
Talk Show Guest
Pascal Laugier
Screenwriter
Clement Miserez
Jean-Charles Levy
Matthieu Warter
Nicolas Manuel
News & Interviews for Ghostland
The 21 Masters Of Horror Shaping the Genre Right Now
Critic Reviews for Ghostland
Audience reviews for ghostland.
There are no featured audience reviews for Ghostland at this time.
Movie & TV guides
Rotten Tomatoes: The Card Game
RT Podcasts: Rotten Tomatoes is Wrong
Rotten Tomatoes Gift Cards
What to Watch - In theaters & streaming
Explained movies
Explained Songs
Meaning Books
Selection Movies
Movie Meaning
Nothing Found
It seems we can't find what you're looking for. Perhaps searching can help.
The hidden meaning of movie & TV series endings from Netflix, Disney+, Apple
Privacy Policy
Wordle Movie
Prisoners of the Ghostland
A notorious criminal must break an evil curse in order to rescue an abducted girl who has mysteriously disappeared. A notorious criminal must break an evil curse in order to rescue an abducted girl who has mysteriously disappeared. A notorious criminal must break an evil curse in order to rescue an abducted girl who has mysteriously disappeared.
Aaron Hendry
Reza Sixo Safai
Nicolas Cage
Sofia Boutella
Nick Cassavetes
312 User reviews
172 Critic reviews
53 Metascore
See production info at IMDbPro
1 nomination
Gumball Boy
All cast & crew
Production, box office & more at IMDbPro
More like this
Did you know
Trivia Nicolas Cage met his fifth wife during shooting.
Goofs When Bernice shoots the Governor, she shoots seven times from a six shooter without reloading.
The Governor : [noting a feature of the outfit Hero is wearing] Your trousers are also equipped with explosives... one at each test-e-quel.
Connections Featured in WhatCulture Horror: 8 Unintentionally Hilarious Horror Movie Endings (2021)
User reviews 312
deloudelouvain
Nov 23, 2021
Proof That Nic Cage is THE National Treasure
How long is Prisoners of the Ghostland? Powered by Alexa
How do I watch this? What platform(s) is it available on?
September 17, 2021 (United States)
United States
Official site (Japan)
Tù Nhân Của Vùng Đất Ma Quái
Patriot Pictures
Eleven Arts
Baked Studios
See more company credits at IMDbPro
Technical specs
Runtime 1 hour 43 minutes
Dolby Digital
Related news
Contribute to this page.
See more gaps
Learn more about contributing
More to explore
Recently viewed