Review of Zak Bagans' Haunted Museum in Las Vegas
By Author Jake Hoffman
Posted on Last updated: June 21, 2023
Key Points:
Zak Bagans' Haunted Museum is home to a wide assortment of artifacts that range from items said to be haunted to artifacts associated with notable serial killers.
My favorite items were "museum-like", and included tools used to commit heinous crimes, a bed that Denis Hof died in, etc.
The tour itself is lengthy, amounting to a 3-hour total time commitment after accounting for the time spent waiting to enter.
Zak Bagans, the host of "Ghost Adventures" has accumulated a collection of "oddities" and cursed items at his Haunted Museum, located just off of the beaten path in downtown Las Vegas.
Fittingly, the Haunted Museum calls the 11,000-square-foot Wengert Mansion home, which was built in 1938. The residence is said to be haunted by people who have died there, and there are claims that "dark rituals" were previously performed in the basement.
Inside the home are 30+ themed rooms that contain artifacts from around the world that are said to be haunted, or are just downright morbid.
Below, I'll give you an idea of what you'll experience inside Zak Bagans' Haunted Museum, and weigh in on what I liked & didn't like in an effort to inform your decision to visit or not.
While my reviews typically incorporate images, the museum doesn't allow any photography – I'll attempt to leverage my mediocre writing ability to articulate what you'll find inside.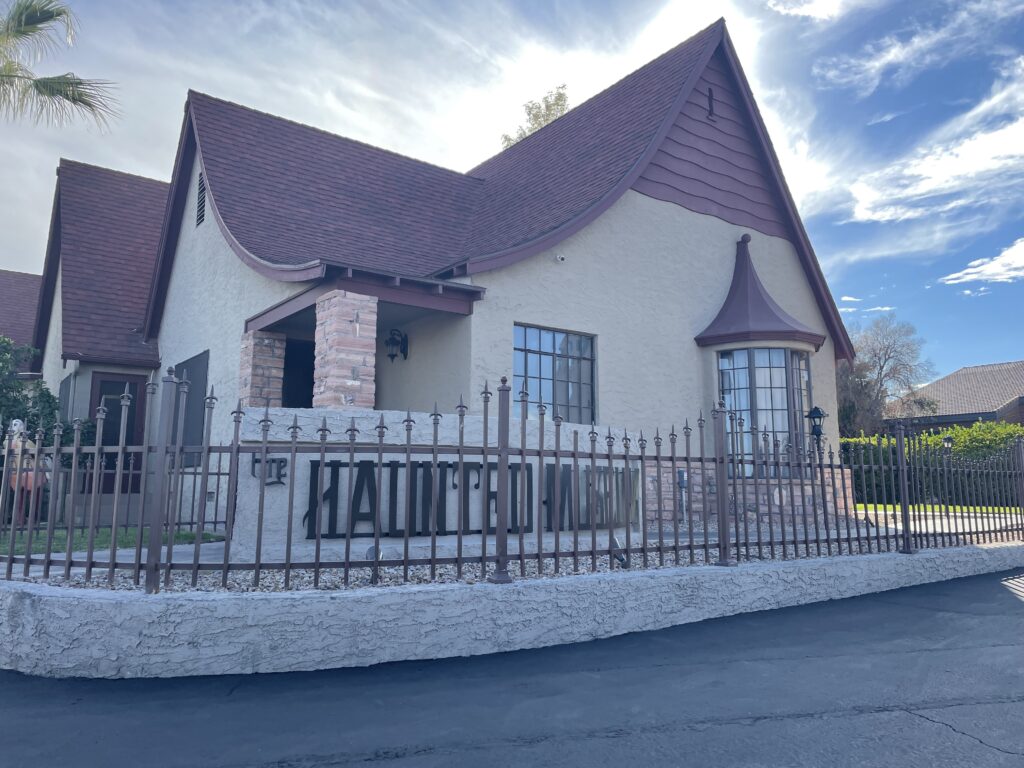 Zak Bagans Haunted Museum Cost & Admission
TIP: Reserve a ticket online in advance. I made the mistake of not doing so, assuming tickets would be available at the door.
Nope. I had to stand in a standby line for a half hour waiting for a cancellation or no-show. I got in, but an advance ticket purchase is recommended.
There's also an age limit to attend. Only individuals aged 14+ are allowed but need an adult with them to enter.
General admission tickets cost $54, and there is an upgraded "RIP All Access" pass that costs $86 (more on that below).
Current ticket prices and availability can be found directly with the museum box office , here.
Haunted Museum Waiver
Interestingly, a waiver is required before entering the Haunted Museum that absolves the Haunted Museum from "Any loss, liability, damage, cost or expense which they may occur as the result of my death or any injury or property damage that I may sustain while participating…".
While waiting to enter the museum, there are videos on a loop demonstrating occasions when people had negative reactions inside the house. Those reactions included uncontrollable sobbing, fainting, and health issues that required paramedics.
I'm not sure if those occurrences are random, staged, or trumped up to build excitement, but there were definitely visitors in my tour group that were nervous about what was to come.
One lady, who had already paid for the premium "RIP Experience" even dropped out of the tour group right before entering out of fear. She waited nearly 3 hours for her husband to complete the tour in the car. I'm not kidding.
While I don't necessarily hold strong beliefs about the supernatural, it was clear to me that others do, and adverse reactions are entirely possible.
Zak Bagans Haunted Museum Rooms and Tour
Before departing the ticketing lobby for our tour, our group was instructed to recite the pledge below together, absolving management from any "Actions by these unseen forces".
Here are a few shots from the ticketing lobby before we were told to shut our phones off: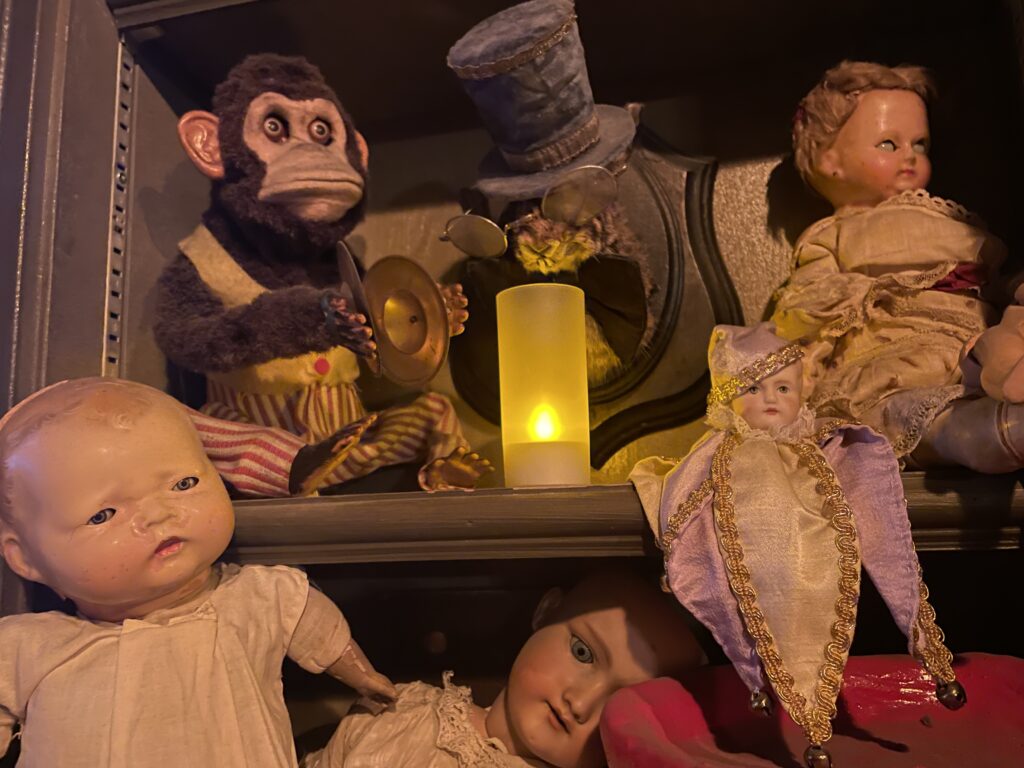 From here, tour guides bring you from room to room in the Haunted Museum, each of which has its own unique theme or subject matter. Inside each room, your guide provides some background on what you're about to see.
A short video of Zak Bagans is also commonly played to provide additional background on each room's contents and how they came to be in the museum.
Here were some notable rooms in the Haunted Museum, and the contents found within them:
Dr. Death: Dr. Jack Kevorkian was a proponent of euthanasia and assisted in approx. 130 assisted deaths . Inside the room are artifacts from his time as a doctor, including the "Death Van", which was the spot numerous people took their last breaths.
Ed Gein's Cauldron: In a room dedicated to serial killer Ed Gein is the cauldron used to cook human body parts. Around the room are other artifacts from Gein's reign of terror including a portrait containing real human skin.
Serial Killer Room: Other serial killer memorabilia is on display in the museum that includes Ted Bundy's murder kit, and even cremated bone fragments from Charles Manson. On the walls are sickening quotes from notable serial killers on why they kill. The room is packed with artifacts with placards explaining their meaning and takes some time to digest.
Peggy the Doll: Among the more anticipated items on display was Peggy the Doll. In the intro video, Zak points out that even seeing images of Peggy on the internet can cause nightmares and health issues. Our guide instructed us to greet Peggy upon entering the room to show respect, and say goodbye when exiting to end our contact. About half of my tour group opted to stay outside the room out of fear.
The Dybbuk Box: Described by Zak as being one of the most haunted items in existence, the Dybbuk Box is housed under a glass seal within the Museum. Before entering the room, a video describes an incident where Zak was compelled to touch the box while hanging out at the museum with rapper Post Malone. Zak was overcome with a feeling of dread, and Post Malone suffered from bad luck and troubling experiences for weeks.
Celebrity Memorabilia: Celebrity memorabilia on display included Truman Capote's outfit he was wearing when he died, images of him snorting a white substance, Robin Williams' costume from the movie "What Dreams May Come", Patrick Swayze's tooth, and the transaxle from James Dean's cursed Porche 550 Spyder.
Demon House Basement: Zak purchased a home in Gary, Indiana where a number of family members had become possessed. After investigating the strange happenings and producing a documentary, Zak had the house destroyed. Before doing so though, he removed stairs leading to the basement and a large amount of dirt that made up the basement floor for his museum in Las Vegas, where the basement was re-created.
Devil's Rocking Chair: Associated with the exorcism of a boy named David Glatzel, an evil figure referred to as "The Beast" has been seen sitting in the chair. Additionally, people who have sat in the chair have experienced severe back pain. At one point, Zak elected to shutter the display because visitors were experiencing spells of uncontrollable crying in its presence. The display has since reopened, and the chair is now encased behind glass.
Dennis Hof's Deathbed: Morbidly, the bed that Dennis Hof passed away in at the Bunny Ranch brothel is on display. The bed was also the scene of Lamar Odom's overdose in 2015. In addition to the bed are two mirrors that hung above the bed at the ranch. The mirrors are notable because a demonic figure is visible in one of the mirrors in a photo that was taken at the ranch, which is also on display.
Circus Act Room: After walking through a number of rooms and hallways with clowns of various sizes and animatronic abilities, you get to a room where a man performs a circus act, sticking a 6-inch drill bit up his nostril. Definitely cool, albeit somewhat disgusting. Not something I thought I would see at a haunted museum.
Of course, there are many more rooms, most of which I found to be interesting.
I think it's important to point out that this isn't a "haunted house" attraction, but rather a museum of artifacts.
While there are 2 or 3 occasions where you may be startled (I'm not going to spoil those surprises :), this isn't an attraction that will leave most people terrified.
Is the RIP Upgrade Worth Buying?
While I personally didn't opt for the RIP package, a member of my group did, so I have an idea as to whether or not the package is worthwhile.
Essentially, the RIP package offers you a few opportunities to explore additional areas of the Haunted Museum that others don't have access to. Notably, there were a few "passageways" that the RIP pass holder was able to explore on their own.
The coolest, most enviable extra privilege offered by the RIP pass was the ability to venture down into the basement, which is not part of the baseline tour.
RIP members also were given a free T-shirt at the end of the tour.
It's not an upgrade I'd opt for, but fans of Zak's shows or folks that are passionate about this subject are likely to enjoy the extra opportunities offered throughout the tour.
I will say that our sole RIP Experience pass holder seemed uncomfortable with the fact that we were all standing there watching and waiting for him to finish exploring something on his own. Be ready to be the center of attention a few times if you upgrade.
What's not to like?
The pre-tour wait is substantial.
The wait to get in is no joke.
When you show up for your reserved time (assuming you pre-purchased tickets), you'll be instructed to line up along the side of the building to wait for your turn to enter. This line was significant, slow-moving, and the staff could only take a new group of 13 people every 15-20 minutes. My group waited 45 minutes for our turn to advance to the pre-tour briefing.
The pre-tour briefing took an additional 20 minutes, most of which was spent standing outdoors in silence waiting for the group before us to exit the ticketing room, so that we could enter.
The ticketing process took another 15 minutes to work through.
All in all, I'd plan for 30 – 60 minutes of standing around before getting underway, depending on how lucky you get.
The wait will be longer if you don't buy tickets in advance.
Exploitation of Agony
There's a room that focuses on the torture victims of The Kansas City Butcher. Inside, are actual images of victims being tortured. The fact that these images of people in extreme pain were being used to make money and for entertainment was unsettling. It just felt wrong.
Rooms are small
Most rooms are very small, and you'll be packed in like sardines. Something to consider if you're not a fan of tight spaces.
The Tour is Long
While you certainly get your money's worth on a 2.5-hour tour, it felt long.
I even noticed a few members of my tour group get a little "yawny" near the end. While I found the museum interesting, I was certainly ready for things to be wrapped up at the end.
While everyone was encouraged to use the restroom before the tour, and there was a water break about halfway through, I could see how some would struggle being on their feet that long.
In fact, it made me question how authentic all their "fainting guest" video clips are.
From my time in the Army, I know how quickly people can pass out from locking their knees while standing in formation. It happens all the time. Grown men and women fainting, from standing.
I assume the dramatic fainting clips have more to do with guests standing, locking their knees, and cutting their blood flow than it has to do with demons, ghosts, and ghouls.
Some Artifacts Seemed Overhyped
Perhaps this is because I'm not a huge "ghosts and spirits" believer, but some haunted artifacts had a "this is an interesting item because we say it is" vibe.
If you're inclined to believe the stories behind haunted items like the Dybbuk Box and Peggy the doll, then you'll get a kick out of seeing them, but certain haunted items may miss the mark with skeptics.
If you're not inclined to believe the stories behind certain items, you're not going to be in amazement at a doll behind glass, or a wooden box under lock and key. You'll be underwhelmed.
With that being said, there are plenty of macabre museum-quality items and artifacts that are unique and worth the price of admission on their own, even if you're not into ghosts and demons.
Specifically, I found the artifacts related to prominent serial killers to be educational, interesting, and creepy as heck.
I think it's important to note that this review is from the perspective of someone (me) that isn't overly enthralled with hauntings and ghosts in general. I'm neither a disbeliever nor a strong believer.
Those that are drawn to that type of subject matter, and fans of Zak Bagans' "Ghost Adventures" will likely be more excited to see the haunted items than I was.
Too Unfocused to be Called a Haunted Museum?
I walked into this museum experience with few expectations. I was in the area and figured I'd check it out. Although being called The Haunted Museum, many of the items on display weren't haunted, but rather were morbid, macabre, unique artifacts from serial killers, evidence from crimes, movie props, etc.
Now, I'm not complaining. The museum pieces that didn't come with a claim of being haunted were what I found to be most interesting, but those looking for a purely spiritual experience may be disappointed.
Are the items creepy? Absolutely. Would I want them stored in my house? Hell no. Just know, it's not all demons and spirits.
The Verdict: Is Zak Bagans' Haunted Museum Worth Visiting?
Even as a person that isn't necessarily in touch with my supernatural side, I found the museum to be interesting, unique, and well put together. While I didn't love every aspect, there was enough meat on the bone that I deem visiting worth my time and money.
The museum-type items associated with serial killers, the Bunny Ranch, human remains, etc. were among the things I found most intriguing, albeit disturbing.
I found the room with real photographs of torture victims to be in poor taste. Call me old-fashioned, but I'm not keen on the idea of profiting off of images of someone in extreme pain. It just seemed disrespectful.
While I personally wasn't as into the haunted items, I thought that the backstories and how they were displayed made them interesting enough. As I mentioned previously, skeptics among us may get a "This item is an attraction because we say it is" vibe.
With that being said, I could tell that other people in my group were not only into it, but legitimately scared of what they were seeing. Some group members even opted out of entering certain haunted item rooms.
The museum itself is expertly presented, and each room has a unique theme and vibe. The house just feels creepy, and there are interesting "oddities" to see on every wall and around every corner.
Ultimately, there's something for all tastes in Zak Bagans' Haunted Museum, and the attraction serves as a differentiated thing to do in Las Vegas for those that want a break from gambling and casinos.
The decision to visit or not really depends on where your interests lie. If you're even remotely interested in the supernatural, true crime artifacts, or have enjoyed Zak's show "Ghost Adventures", then give it a go. I think you'll enjoy your experience.
Skeptics, however, may find themselves rolling their eyes from time to time.
See Also: Gain more itinerary inspiration with both these Weird , and Educational Things To Do in Las Vegas .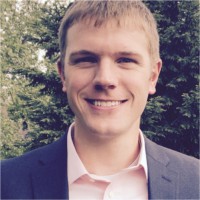 I'm a former software salesman turned Vegas aficionado. While the craps table is my preferred habitat, I pull myself away to explore new attractions, shows, restaurants, and outdoor activities around Las Vegas with the intent of sharing my experiences.
Ultimately, I just want to help folks plan a better trip and save a few bucks in the process.
More about me, here .
Share this Article!
This site uses Akismet to reduce spam. Learn how your comment data is processed .
Sunday 6th of August 2023
I'm not a fan of being scared. What are the 2-3 occasions that I might be scared (where you said you didn't want to spoil the surprises).. I need to know!
Jake Hoffman
Tuesday 8th of August 2023
I'm sorry, I promised Zak personally that I wouldn't divuldge that :) There's nothing too scary, however. Just a quick startle or two. Honestly, nothing to avoid the attraction over.
Saturday 8th of July 2023
i really enjoyed the Zak baggans haunted museum i did feel demonic presence in both the basement and duba box area including in some area with the dolls i felt a demonic presence it was worth it
Tuesday 4th of April 2023
Good article! Did you see Ted Bundy's "Murder Kit" that Bagans purchased from the wife of Jerry Thompson four years ago? If so, do you recall what sort of backstory the museum provided about it?
Hey JB! Yes, it was on display in a room fashioned to look like a jail cell with artifacts from a number of other serial killers. I don't recall exactly what the placards said, but its all there.
Tuesday 28th of March 2023
Can you purchase any shirts or sweaters at this place that's Merchandise
@Cherry, yep! There's a museum store at the end of the tour
Zak Bagans' The Haunted Museum
Review Highlights
" I have been a big fan of Zak Bagans and Ghost Adventures for over 10 years and the experience was great! " in 162 reviews
" I felt as if when I crossed the threshold of the Dybbuk box that something in my back started to ache instantly. " in 110 reviews
" I spent some time in the Demon House room, looking at the staircase, dirt under the staircase and the items on display we left. " in 80 reviews
Show more review highlights
Location & Hours
Suggest an edit
600 E Charleston Blvd
Las Vegas, NV 89104
Amenities and More
2 More Attributes
About the Business
Business owner information
Business Owner
Come experience the host of Travel Channel's #1 rated series Ghost Adventures ultimate creepy collection inside a historic mansion. The Haunted Museum is the 2018 WINNER of the City of Las Vegas Mayor's highly coveted Urban Design Award! The 11,000-square foot property built in 1938 is located in Downtown Las Vegas one-block off LV Blvd and was originally owned by Cyril S. Wengert, a prominent businessman. Through the decades, hostile spirits have been known to roam the halls terrorizing past occupants and workers and family members who passed away there whose energy remains. Long-time Las Vegans even claim dark rituals took place in the home's basement during the 1970's. Paranormal enthusiasts visiting Zak Bagans' The Haunted Museum tour-guided experience will venture down creepy winding hallways and secret passages into more than 30 rooms that rival scenes from Hollywood horror films, setting the stage for frightening facts about each historic and cursed item. …
Ask the Community
Ask a question
Are you allowed to skip the clown room?
I'm not sure but the staff are all really nice, you can probably ask to be escorted past the room.
What do the tshirts look like for the RIP tickets?
You can google the tshirts. its black with white lettering. Simple design.
Recommended Reviews
1 star rating Not good
2 star rating Could've been better
3 star rating OK
4 star rating Good
5 star rating Great
Select your rating
Overall rating
1861 reviews
The TOMB OF DOOM was everything Mike promised it would be! Award-winning indeed! There was so much to see I might have to come back!!
This was an amazing tour, very well done. Zap really captures the creepy factor with this mansion. We highly recommend it for anyone that is into the paranormal and ghost adventures. Great times had by all thank you Zak!
A pretty cool guided tour of the haunted house and cursed exhibits. My family watches the show and was interested in taking the tour. I haven't watched so I didn't know what I was in for (I'll definitely be watching now!). The tour took approximately 2.5 hours through this creepy house visiting a number of haunted exhibits, death memorabilia, and plenty of paranormal and creepy areas. The place is bigger than it looks from the outside and it is a walking tour so be sure to wear your comfy shoes. Our party opted to get the RIP passes so we could get access to other areas such as the basement. I will admit, the place is pretty creepy. Not sure if I necessarily believe it all but hey, I'm not tempting anything. There are stories of people passing out and experiencing paranormal activities so definitely don't do anything that makes you feel uncomfortable. The tour guides were awesome. Most of the exhibits are explained on a TV in the room. My only gripe is that you often feel rushed and don't have enough time to look at everything before you're escorted to the next room. There were 13 people in our tour group so more time would've been nice so everyone had enough time to look. COST: *Regular admission: $54 *RIP all access: $86 (comes with a badge, t-shirt and access to additional areas) There are local, senior and military discounts WHAT TO KNOW: *Reservations are required *No photos except outside and in the check-in lobby *They have two parking lots *Night tours are available on certain days *You must sign a mandatory waiver *No food or drinks allowed - there is a water cooler about halfway through the tour *It got a bit toasty in there so dress in layers - I'm guessing it's temperature controlled to preserve the artifacts P.S. There is a walk through clown exhibit which I HATED and NEVER EVER want to experience again.
I am always down for the boogity boogity. I have purposefully traveled to stay at haunted hotels and visited haunted places. I can for sure certain say that Hotel La Rose and the Railroad Depot is haunted in Santa Rosa. And, the Queen Mary in Long Beach. I can now confirm that Zak Bagans Haunted Museum is haunted and has sinister demons. The most frightening thing about the demon claw scratch attack is that I did not feel it and I should have. When I walked out of dybbuk box room, my lower back was in pain and I suffered excruciating abdomen pain for hours, after I left the Museum. It has taken a few weeks for my arm to finally heal. The Haunted Museum is all fun and games, but it is also full of demons. I do not recommend vulnerable people, empaths and/or those with health conditions visit the Museum as the demons in that place can easily pick up that energy and attack humans as I was. Regarding the people complaining: You should be extremely happy that nothing happened to you during your visit. Having a demon attack is not pleasant. Are you seriously complaining you were not? Cons: Please have bathrooms for the end of the 2.5 hour tour instead of the outdoor porta potties that sit in 100+ temps. I was lucky that I live in DTLV and could go home. Management will not review video footage. I went back and asked if they would find the room that I was attacked in and was declined. I guess this is only reserved for celebrities.
I was attacked and scratched by a demon during my tour.
Absolute #1 MUST SEE IN LAS VEGAS. Definitely do the R.I.P. Tour. My girlfriend took me here for my birthday. I've been a fan of horror movies and Paranormal and serial killer stuff my whole life. This place was amazing, especially the basement that you only get on the R.I.P. Tour. I frequently felt strong presences and had trouble breathing In certain spots, it was definitely a unique experience.
Omgggggggggggg this is the best Attraction my wife and I have done so far in Vegas! It was amazing the staff was amazing the atmosphere is amazing and we are definitely coming back every time we come to Vegas! I wish Zach would open up another haunted museum but in colorado where I live!!!!! We definitely recommend everyone who seeks thrills and chills to definitely come buy a ticket and have an adventure of your life!
See all photos from Clinton B. for Zak Bagans' The Haunted Museum
This was truly such a fun experience. Of course, you have got to have an interest in the spooky, strange, unexplainable and of course all things haunted! Beware, you must be ready to walk, stand, look, and try not to touch! The tour takes a couple hours to complete. Our tour guides were awesome, really taking the time to explain the sites and make sure no one gets left behind. I totally recommend. You might as well get the R.I.P. access too, you are already there!
The ONLY time you can take a pic at the museum! In the lobby!
I didn't know what to expect with this tour, but I was pleasantly surprised! My husband ended up upgrading us to the RIP and it was definitely worth it! The tour was closer to 3 hours. It went by very quickly with all the fascinating objects and rooms you are in. Highlights- Seeing the original Chucky doll and the Haunted Mirror that was Captain Smith's from the Titanic. Also, I'm big on True Crime and seeing the rooms that featured Ted Bundy and Richard Ramirez was fascinating. I liked that you had the option to opt out of certain rooms if you didn't want to see or be around a haunted object. Bigger Bonus: No phones! It was so nice not being on my phone for a few hours and just being in the moment. Highly recommend!
So much fun! Be sure to make your reservations in advance. The tour is roughly 2.5 hours and there is a lot of walking. Wear comfortable shoes! Parts of the tour felt very much like a museum. Lots of interesting memorabilia to look at. The serial killer room was very cool as was the Kevorkian van. But somewhere is the middle it starts to feel a bit like a cheesy haunted house experience. The clown room was a little much for me. I wasn't really prepared for that kind of experience going in. Overall we had a lot of fun. It is definitely worth checking out.
My boyfriend and I had a great experience 10/12/23. We did the RIP tour and had three different guides. We loved seeing all the different rooms and hearing the history behind everything. If you are interested in the background of serial killers, seeing possessed and demonic objects, you should definitely see this collection. I highly recommend upgrading to the RIP tour because you get to see more rooms and collections plus you get a free shirt at the end of the tour. If you are sensitive to strobe lights or prone to seizures let your guide know and they will accommodate you! Our guides were very generous letting us know anything that might be hard to see before going into those rooms, which is also very appreciated. PS don't forget to say hello and goodbye to Peggy. Be nice to her!
307 other reviews that are not currently recommended
Collections Including Zak Bagans' The Haunted Museum
Vegas Casinos, Activities & Shopping
By William B.
NEVADA: Las Vegas and Clark County
Our Vegas Back In Business Bucket List
By Kayla R.
Justin Time For Las Vegas
By Jando S.
Take Them Somewhere Different
By Meghan W.
Viva Las Vegas!
By Sasha B.
@izzle.eatz go-to spots in Las Vegas, NV !
By Natasha L.
48 Hours In Las Vegas
Vegas Fall & Halloween Activities!
Las Vegas Trip!
People Also Viewed
The Neon Museum
The Mob Museum
Paradox Museum
Omega Mart - Meow Wolf
Asylum and Hotel Fear Haunted House
The Punk Rock Museum
Museum of Selfies Las Vegas
Illuminarium Las Vegas
BODIES... The Exhibition
MODS Museum of Dreamspace
Best of Las Vegas
Things to do in Las Vegas
Other Places Nearby
Find more Haunted Houses near Zak Bagans' The Haunted Museum
Find more Museums near Zak Bagans' The Haunted Museum
People found Zak Bagans' The Haunted Museum by searching for…
Car Museum Las Vegas
Crime Museum Las Vegas
Free Museum Las Vegas
Fun Date Ideas Under 21 Las Vegas
Goth Stores Las Vegas
Haunted Attractions Las Vegas
Indoor Attractions Las Vegas
Military Museum Las Vegas
Museum Of Death Las Vegas
Science Museum Las Vegas
Tourist Attractions Las Vegas
Weird Attractions Las Vegas
Browse Nearby
Botanical Gardens
Arts & Entertainment
Car Museum Near Me
Haunted Houses Near Me
Museums Near Me
Last updated on 10/31/2023
Zak Bagans' The Haunted Museum is a Yelp advertiser.
Mirror, Mirror: Zak Bagans Shares the True Story Behind The Haunted Museum's Most Cursed Object
By sean hutchinson | oct 8, 2021 | updated: mar 10, 2023, 3:23 pm est.
Paranormal investigator Zak Bagans has been bringing ghost hunting to the masses for well over a decade now with his long-running series Ghost Adventures . The spooky fan favorite made the jump from TRVL Channel to streaming service discovery+ earlier this year, and when we caught up with Bagans back in January he said was eager to push the boundaries of what the streamer could do for the spooky, reality-based programming that he and his fellow Ghost Adventures crew have perfected over hundreds of episodes.
While fans looking for proof of the paranormal can find the entire run of Ghost Adventures and its many special episodes on discovery+, as well as Bagans-produced spinoff series like Destination Fear and Ghost Adventures: Aftershocks , the change of venue has also allowed Bagans to dive into previously unchartered territory for his brand of content: fictionalized storytelling.
The Haunted Museum is Bagans's new scripted anthology series that features episodes inspired by relics on display in paranormal investigator's actual Haunted Museum in Las Vegas. Produced in collaboration with horror master Eli Roth ( Hostel , Cabin Fever ) and featuring exclusive Hitchockian commentary from Bagans at the top of each episode, the series kicked off on October 2 with a pair of frightening tales about an evil dollhouse and a machine used to communicate with the spirit world.
"I have so many different items, I wanted to make a hundred films," Bagans tells Mental Floss of the difficulty he had in choosing which items from his Haunted Museum would make their way into the new anthology series. "We may only know a little bit about each item, but we wanted to ask questions around what may have happened to them—those questions started inspiring the films, and it made for a really great mysterious kind of way into the production."
Ahead of the remaining seven episodes set to drop weekly on the streaming service through the end of November, we caught up with Bagans to hear more about The Haunted Museum and learn the real history behind the museum's one episode-inspiring object that freaks him out the most: a cursed mirror that supposedly once belonged to Dracula actor Bela Lugosi.
More Articles About Museums:
Dracula and the Ancient Practice of Scrying
It all started when a woman named Cindy Lee came to Bagans with a request: Would he take a mirror off her hands?
At one point, the mirror had hung in a room in the Hollywood Hills house that had belonged to her uncle, a lawyer and B-movie film producer who was tragically killed in a mob-style murder there in 1982, and whose death remains unsolved. Bela Lugosi , the actor best known for portraying Count Dracula in the classic 1931 film, had previously lived in the home.
"It's documented that her uncle, Frank Saletri , lived in Bela Lugosi 's house, where this mirror stayed on the wall," Bagans says. "Cindy believed that the mirror absorbed part of the bad energy from witnessing that murder. When you talk about mirrors and how they're affiliated with the paranormal, you immediately go to something called scrying ."
Lugosi was apparently obsessed with this ancient means of clairvoyance, which is the practice of looking into an inanimate object with a reflective surface like a mirror or crystal ball to conjure messages from spirits.
Bagans mentioned that Nostradamus was fond of scrying, and allegedly predicted his own death using the practice. As for Lugosi, Bagans said, "A lot of people talk about how he may have been involved in the occult."
A Deadly Possession
After Lee came into possession of the mirror following her uncle's death, things started to get scary.
"When it went into her house, her daughter immediately began being severely affected," Bagans says. "She says that she began feeling bites on her neck when she would look into it, and would see a dark entity inside of the mirror."
According to Lee, her other daughter would also have terrible nightmares of being attacked by the same dark entity, and would wake up with scratches all over her body. The psychological—and, allegedly, physical—toll on Lee and her family was too much. So she contacted Bagans.
"She brought it to my museum, she was desperate to get rid of it," Bagans said. "She didn't want to sell it. She didn't want to throw it away. That's how a lot of these items end up at my museum. People don't want to dispose of it because they feel they could have a kind of retaliation from the entities."
Paranormal Skepticism "All of that was enough for me to put it on display in the museum," Bagans says, though he admits that he always approaches items like the mirror Lee brought him with a healthy dose of skepticism.
"The research part of it ranges," he says. "People give you a little bit of information and they tell you what happened, or write a letter, and that's it." Yet the television personality is quick to also point out that it's no less real when people reach out to him with he-said, she-said stories of paranormal experiences they can't quite comprehend.
"These stories that are being told to me are very real. People are telling me their loved ones were seriously affected and in some cases even died in relation to these items," he says. "I have to take it seriously."
Bagans also mentioned his own firsthand experience with the mirror once it was part of the Museum's collection, pointing to a 2017 episode of Ghost Adventures .
"There was a ball of light that appeared on the opposite wall of the mirror, traveled across the room, and went inside of the mirror," Bagans said. "That was probably the most compelling evidence, because it's visual; you can actually see something for yourself."
It's that feeling of incomprehensible, first-hand experience that got Bagans interested in experimenting with a scripted series.
"You have a lot of different movies out there now that are inspired by actual paranormal events," he said. "But I felt that if I ever did something like this, I wanted the experience to be authentic—specifically to these items—so that while you watch, you experience real thrills and fear in the best way, cinematically, as people in the past have had with those actual items in real-life moments."
As for the fictionalized representation of the mirror and what demonic thrills it may have in store: You'll have to find out how it's portrayed on-screen when the episode drops on November 6, 2021.
New episodes of The Haunted Museum ; a new two-hour special, Ghost Adventures: Goldfield Hotel ; and Halloween Wars (featuring Bagans) can be found on discovery+ .

We Had Our Own (Unimpressive) "Ghost Adventures" at Zak Bagans' The Haunted Museum [REVIEW]
Posted in: Review , TV | Tagged: bleeding cool , cable , Ghost Adventures , horror , las vegas , museum , Review , streaming , television , The Haunted Museum , travel channel , tv , Zak Bagans
Ghost Adventures ' is one of the most popular shows on Travel Channel . Spanning 19 seasons and one movie, there seems to be no end for the ghost hunting show. The show's main antagonist, Zak Bagans , even opened up his own museum off of the Las Vegas Strip. Zak Bagans' The Haunted Museum had been on my bucket list for a while. A few weeks ago, I finally had time to visit.
Heres the static footage of the security camera. pic.twitter.com/Tr6uyh7tMP — Zak Bagans' The Haunted Museum (@hauntedmuseum) March 8, 2019
Leading up to my visit I was excited. I enjoy Zak's enthusiasm for the weird and unknown. Ghost Adventures is one of those shows that's fun to binge on a Saturday night. The museum seemed like something I would enjoy more than most people I know. So on a particularly sunny Wednesday I ventured out to the museum. Parking is a little confusing, but the guys working at the museum were very helpful and friendly. Word of advice, backpacks and camera's are not allowed in. You'll line up on the side of the building, where you'll be asked to fill out a waiver. The waiver contains standard things, such as promising to not sue the museum if you get sick or die. You know, basic stuff.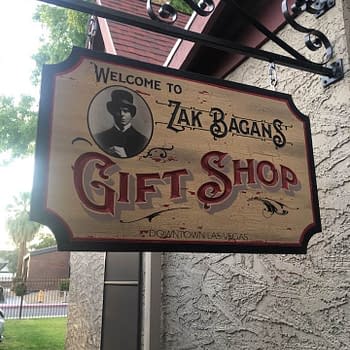 After waiting outside on the side of the building, you're then brought to the front of the building. It's clear whomever designed this line took inspiration from Disneyland. The lines are deceptive. They're also long. I parked at 1:30 p.m., and made it into the museum at 2:45 p.m. You're also treated to some spooky music while waiting. Again, the designer must be a Disney fan, because the music was reminiscent of The Haunted Mansion . And once you're in that Disney Parks mindset, it's hard to break it. Once inside you're treated to a creepy, doll filled waiting room. Another 20 minutes will pass until your tour guide appears. They go over the rules of the museum and what you may experience. At the end, they ask everyone to raise their right hand and take a vow that they will follow the rules and what not.
The museum itself is located inside a beautiful 11,000 square foot property, built in 1938. The house is absolutely stunning, and deserves to be appreciated in all of it's splendor. The first room you enter is a waiting room, filled to the brim with some unique oddities. Such oddities included death masks, skulls, weird animatronics, a Buster Brown poster , and dolls. The centerpiece is a fortune teller machine, modeled after Zak himself. After spending some time in the room, and having a little person dressed like a human doll jump out at you, you're led into the rest of the house.
Before I go further, let me talk about the positives. The oddities are truly fantastic. Seeing old toys is something I'm a fan of. I also loved the layout of the home. It's clear the people working here after also passionate about where they work. That can make or break an experience. Visitors can also gaze into the mirror of Bela Lugosi , or they can opt out. The tour guides let you opt out of a few different rooms if the visitor feels inclined. The upstairs of the museum is all circus themed, including a man putting a drill up his nose, and clowns that will jump out at you. The circus itself may be creepy and weird to many, but I don't associate it with being haunted.
The rest of this article will talk about acts of violence and death, so click out of this article if that doesn't sit well with you.
Tomorrow we are pleased to announce the unveiling of our Jerry Lewis exhibit featuring his entire collection of funny teeth, wardrobe from "The Day the Clown Cried" and more… Jerry passed away last year in Las Vegas. pic.twitter.com/L61dVT87hh — Zak Bagans' The Haunted Museum (@hauntedmuseum) October 16, 2018
Unfortunately, that's all the good I can say about the museum. There are several rooms where people should absolutely be allowed to opt out of — including a room containing a blood stained bed where men had been raped and murdered (complete with a mannequin in distress). Along the walls are blown up photographs of said victims in various stages of duress. Another room features Jack Kevorkian 's van where he performed his assisted suicides, complete with another mannequin. There's a room with photographs and artifacts from various serial killers (including a mugshot of Zak). A dead celebrities room features costumes and clothing, a molar from Patrick Swayze , and a Polaroid showing the bloody corpse of Chris Farley .
By the end of it, I realized the only thing that will "haunt" me is the $44 I wasted – not the museum. Clearly, there are better ways to spend your money. Hardcore fans of Ghost Adventures might get a kick out of this, but if you're a regular tourist — go somewhere else. There are endless things to do and see in Vegas. Don't let this museum be one of them.
Enjoyed this? Please share on social media!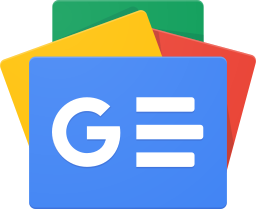 About Baltimore Lauren

Latest by Baltimore Lauren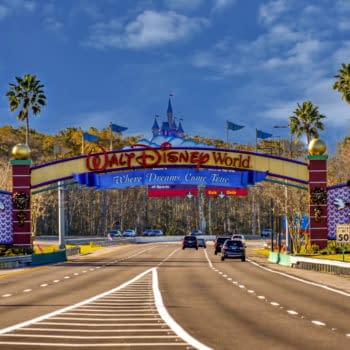 7 Magical Walt Disney World Resort Essentials for your Next Trip!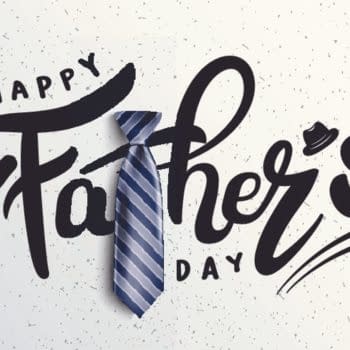 6 Unique and Magical Gifts Perfect for Dad on Father's Day!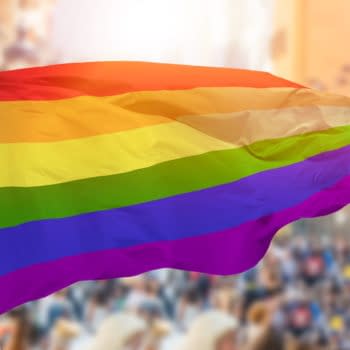 5 More Pride Items to Show Your Wrath This Month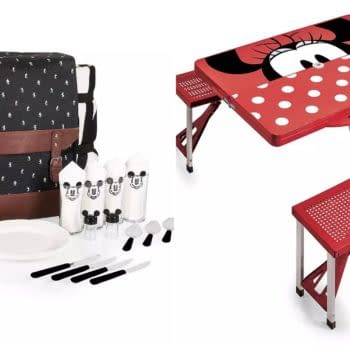 5 of the Cutest Disney Picnic Items for the Summer
Nerd food: pride food edition – 5 items you can't ignore, 5 pride collections for pride month 2020 and beyond, latest in tv.
Reacher Offers Clues to Season 2 Trailer Release Date: This Week?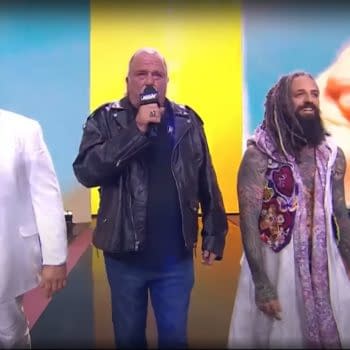 Jake Roberts Forms New Faction on AEW Collision; Enough Already!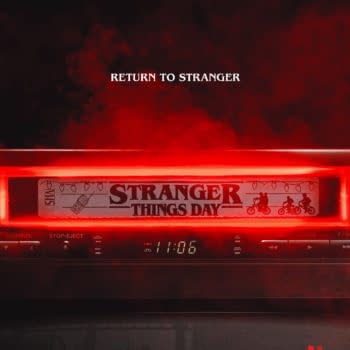 Stranger Things Day 2023 Trailer: It's Time to Return to Stranger
Naoki Urusawa Talks Pluto, 20th Century Boys & Career at Lucca 2023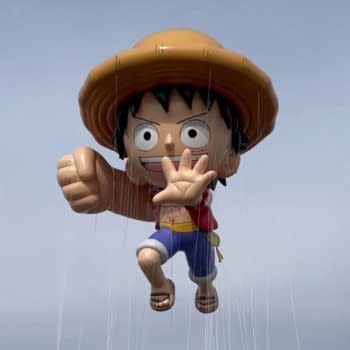 One Piece: Macy's Thanksgiving Day Parade Balloon Previewed (VIDEO)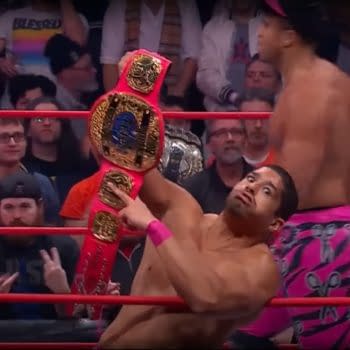 Gross: Acclaimed Celebrate 69 Days as Trios Champs on AEW Collision
Mobile Apps
Stream on discovery+
Program Guide
Ghost Adventures
Ghost Hunters
Ghost Brothers
Conjuring Kesha
The Dead Files
Destination Fear
Eli Roth Presents: A Ghost Ruined My Life
Expedition Bigfoot
Ghost Nation
The Holzer Files
Kindred Spirits
Mountain Monsters
Paranormal Caught on Camera
Portals to Hell
Amy Bruni and Adam Berry
Destination Fear Team
Don Wildman
Ghost Adventures Crew
The Holzer Files Team
Jack Osbourne and Katrina Weidman
Steve Dischiavi
Watch Live TV
Tips for Solo Travelers
4 Gorgeous Waterfalls
5 Extreme Swings
World's 10 Best Swimming Holes
Best BBQ in America
Tilt! at 360 Chicago
Digital Exclusives
Big City, Little Budget: New York
Big City, Little Budget: San Francisco
Bizarre Foods in the Kitchen
One Bag and You're Out
From Our Shows
Bizarre Foods
Bizarre Foods: Delicious Destinations
Booze Traveler
Expedition Unknown
Hotel Impossible
Mysteries at the Museum
Top Domestic
New Orleans
New York City
Washington, DC
Top International
Myrtle Beach
Niagara Falls
San Antonio
Explore By Region
Asia Pacific
Middle East & Africa
North America
South & Central America
Top Interests
Amusement Parks
Arts and Culture
Food and Wine
National Parks
Health and Wellness
Long Weekends
Outdoor Adventure
By Traveler
Family Travel
Girls' Getaways
LGBT Travel
Solo Travel
Travel Tips
Budget Tips
Gear and Gadgets
Hotels and Lodging
Plan Your Bucket List
Savvy Traveler
Sweepstakes
Ghost Adventures: The Haunted Museum
Shop this look.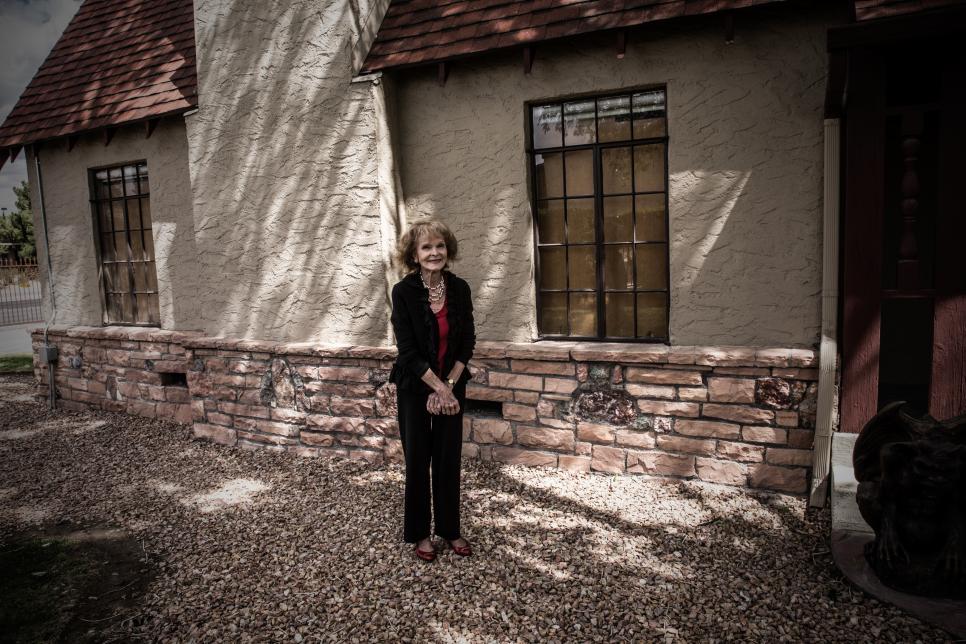 Shirley Wengert-Shupe
The haunted museum.
The entrance to the Puppet Room in the Haunted Museum.
Some of the puppets in the Puppet Room are more than 100 years old.
Zak Bagans and Rachel Vosko
Zak Bagans and Billy Tolley review evidence with Rachel Vosko.
Erika Manasco
Zak Bagans and Aaron Goodwin review footage in a room dedicated to haunted items from prisons.
We Recommend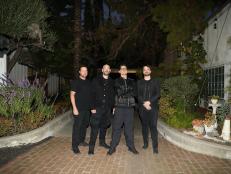 Ghost Adventures: The Graber Farm Entity 12 Photos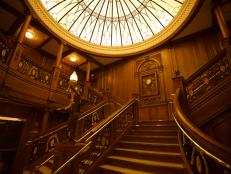 Ghost Adventures: The Titanic Museum 15 Photos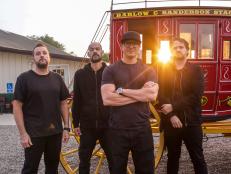 Ghost Adventures: Museum of the Mountain West 11 Photos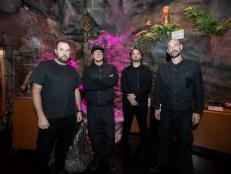 Ghost Adventures: Ripley's Believe It or Not 11 Photos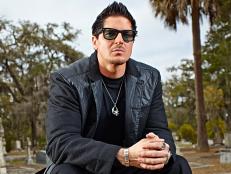 Ghost Adventures: Aftershocks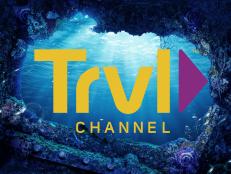 Ghost Adventures Quiz
More from travel.
Travel's Best
Stream Travel Channel
Ways to Watch Travel Channel

Privacy Notice
Visitor Agreement
Online Closed Captioning
California Privacy Notice
Accessibility
Discovery, Inc.
Do Not Sell or Share My Personal Information
Food Network
Travel Channel
Cooking Channel
Discovery.com
© 2023 Warner Bros. Discovery, Inc. or its subsidiaries and affiliates. All rights reserved.
About Zak Bagan's The Haunted Museum
Zak Bagans developed a profound interest in the paranormal when he was just 10 years old, scouring nearby garage sales and working at his Mother's antique shop in search of odd and spooky collectibles. In 2002, He had experienced a life-changing encounter in Trenton, Michigan when the spirit of a woman made contact with him in his apartment. He would later learn a woman took her own life in his bathroom right before he moved in. This inspired him to make the Ghost Adventures original documentary in 2006. His fascination with the unusual evolved into a life-long pursuit for answers about the afterlife, not merely through the study of earth-bound energy, but also through years of science-based research using a multitude of specially engineered equipment to measure fluctuations in the environment… more specifically, to communicate with the dead. His series, Ghost Adventures, is the longest running paranormal series in the world and is currently airing on Discovery Channel and MAX.
Now a pioneer in the paranormal field, Bagans is giving everyone a chance to experience the spine-chilling vibe of the spirit world at the new Zak Bagans' The Haunted Museum located in downtown Las Vegas. Bagans' has used the museum for various other TV Series of his including: Ghost Adventures LIVE, Ghost Adventures: Quarantine, Food Network's Halloween Wars, Deadly Possessions and anthology series The Haunted Museum produced by Zak and Eli Roth.
The 13,000-square foot property built in 1938 was originally owned by prominent businessman Cyril S. Through the years, hostile spirits — family members who passed away there and whose energy remains — have been rumored to roam the halls terrorizing past occupants. Dark rituals that took place in the home's basement during the 1970s were also verified by the home's past owners. Bagans describes his museum is "the spirits of the mansion called to him to put this paranormal puzzle together". Waivers are mandatory due to the countless amounts of dark activity occurring with guests on a daily basis. Paranormal enthusiasts visiting Zak Bagans' The Haunted Museum venture down creepy winding hallways and secret passages into more than 30 rooms that rival scenes from Hollywood horror films, setting the stage for frightening facts about each paranormal piece, such as the Dybbuk Box known as the world's most haunted object. This vintage wine cabinet inspired the movie The Possession and is said to house a malicious spirit. Shortly following its arrival, mysterious protruding holes began to appear in the walls around the artifact as if something was trying to break out from within the exhibit. A Las Vegas marketing executive and Bagans both witnessed a black-cloaked figure pass through the exhibit's closed door during a private tour. This has also been seen by multiple guests and staff at the museum.
Among the hundreds of terrifying possessions, museum-goers can even peek inside the VW death van in which Dr. Jack Kevorkian ended the suffering of terminally ill patients as well as get a close-up look at the "Propofol chair" from Michael Jackson's death room. Perhaps most unsettling is the original staircase from the Indiana "Demon House," notorious for its powerful paranormal activity before being demolished in 2014. The wooden banister and creaky steps from the house now stand in a dimly-lit corner, resting on a blanket of dirt from the location. During its installation, a group of construction workers ran out of the building and refused to ever come back.
You can learn all about the haunted collection in the current series airing on TRVL Channel and streaming on MAX and discovery+, The Haunted Museum.
1-866-983-4279
RECENTLY SEEN
MY ACCOUNT Welcome to Vegas.com! Sign in to see deals of up to 50% off. Sign in ×
Attractions
Zak Bagans' The Haunted Museum
Zak Bagans' The Haunted Museum takes terrifying to the next level with 30 rooms of horror.
Monday: 10:00AM to 8:00PM
Tuesday: Closed
Wednesday: 10:00AM to 8:00PM
Thursday: 10:00AM to 8:00PM
Friday: 10:00AM to 8:00PM
Saturday: 10:00AM to 8:00PM
Sunday: 10:00AM to 8:00PM
ZAK BAGANS' THE HAUNTED MUSEUM DESCRIPTION
Some would call us crazy for strolling through 30 rooms with haunted artifacts that may or may not possess us. But our daredevil Vegas side says: "bring it on Zak Bagans' The Haunted Museum."
The Haunted Museum in downtown Las Vegas is the perfect fear-inducing, adrenaline-pumping attraction for people who love spooky artifacts all year round, not just during Halloween. The guided tour takes you from room to room and let's you check out artifacts like Dr. Kevorkian's "VW Death Bus," Michael Jackson's "Propofol chair" and the world's most haunted object, the "Dybbuk Box." No big deal right? Wrong. The last time we checked, evil spirits were not fun to play with. Remember your friend Billy from down the block? Yeah, he played with them too. Do you know where he is now? Probably not.
Also, be ready for a few jump scares along the way, because what's a haunted museum without a few in-your-face frights?
Sooo, we're just holding out and hoping that whole "what happens in Vegas" mantra is true, even for evil spirits that latch onto souls.
ZAK BAGANS' THE HAUNTED MUSEUM DETAILS & TIPS
Age restriction: Must be 14 years of age or older
Location: Zak Bagans' Haunted Museum, Zak Bagans' Haunted Museum
Cost: $48 per person.
Location: Located in Downtown Las Vegas.
Payment options: Cash, credit cards.
Reservations: Yes. Please be aware there will be a small wait upon your arrival to the museum before your tour begins.
Restaurants and food inside the mall: No.
Age/Height/Weight restrictions: Guests must be 14 years of age or older to attend this show. Guests under 18 must be accompanied by an adult aged 18+.
GUEST REVIEWS
y_2023, m_11, d_4, h_6
bvseo_bulk, prod_bvrr, vn_bulk_3.0.37
cp_1, bvpage1
co_hasreviews, tv_0, tr_63
loc_en_US, sid_6486, prod, sort_[SortEntry(order=SUBMISSION_TIME, direction=DESCENDING), SortEntry(order=FEATURED, direction=DESCENDING)]
clientName_vegascom
Museum of the Mountain West
Episode aired Nov 11, 2017
Zak and the crew head to a Colorado museum where something is threatening the health of its employees. During the investigation, they uncover the property's violent history and gather distur... Read all Zak and the crew head to a Colorado museum where something is threatening the health of its employees. During the investigation, they uncover the property's violent history and gather disturbing evidence of a dangerous entity. Zak and the crew head to a Colorado museum where something is threatening the health of its employees. During the investigation, they uncover the property's violent history and gather disturbing evidence of a dangerous entity.
Aaron Goodwin
Dalyn Pearson
1 User review
See more at IMDbPro
All cast & crew
Production, box office & more at IMDbPro
Did you know
Trivia The Museum of the Mountain West contains more than 500,000 artifacts from the time period of 1880 to 1930. The are housed in 10,000 square feet of historic buildings, including an historic post office, doctor's and dentist's offices, drug store, saloon, and a dry goods store.
User reviews 1
November 11, 2017 (United States)
Montrose, Colorado, USA (Museum of the Mountain West)
See more company credits at IMDbPro
Technical specs
Related news
Contribute to this page.
IMDb Answers: Help fill gaps in our data
Learn more about contributing
More to explore
Recently viewed
For Parents
For Educators
Our Work and Impact
Or browse by category:
Movie Reviews
Best Movie Lists
Best Movies on Netflix, Disney+, and More
Common Sense Selections for Movies
50 Modern Movies All Kids Should Watch Before They're 12
Best TV Lists
Best TV Shows on Netflix, Disney+, and More
Common Sense Selections for TV
Video Reviews of TV Shows
Best Kids' Shows on Disney+
Best Kids' TV Shows on Netflix
Book Reviews
Best Book Lists
Common Sense Selections for Books
8 Tips for Getting Kids Hooked on Books
50 Books All Kids Should Read Before They're 12
Game Reviews
Best Game Lists
Common Sense Selections for Games
Nintendo Switch Games for Family Fun
Podcast Reviews
Best Podcast Lists
Common Sense Selections for Podcasts
Parents' Guide to Podcasts
App Reviews
Best App Lists
Social Networking for Teens
Gun-Free Action Game Apps
YouTube Channel Reviews
YouTube Kids Channels by Topic
Parents' Ultimate Guide to YouTube Kids
YouTube Kids Channels for Gamers
Preschoolers (2-4)
Little Kids (5-7)
Big Kids (8-9)
Pre-Teens (10-12)
Teens (13+)
Screen Time
Social Media
Online Safety
Identity and Community
Explaining the News to Our Kids
All Articles
Family Tech Planners
Digital Skills
Latino Culture
Black Voices
Asian Stories
Native Narratives
LGBTQ+ Pride
Happy Hispanic Heritage Month!
Celebrate Hip-Hop's 50th Anniversary
Movies and TV Shows with Arab Leads
Ghost adventures, common sense media reviewers.
Haunted house investigations more creepy than scientific.
A Lot or a Little?
What you will—and won't—find in this TV show.
The show isn't out to convey any particularly cons
Zak and his team spend their nights in dark, creep
Zak and the crew often discuss the murders, massac
Plenty of bleeped swearing as the crew encounters
Parents need to know that this reality series -- which follows a team of paranormal investigators as they visit allegedly haunted sites -- could be quite scary for younger viewers. The team's overnights in these locations are pretty creepy, as are their discussions of the murders, torture, and other gory events that…
Positive Messages
The show isn't out to convey any particularly constructive takeaways, but it does send a message to viewers that the supernatural may be real and spirits should be treated with respect -- but not necessarily feared.
Positive Role Models
Zak and his team spend their nights in dark, creepy places as they try to find scientific evidence for the supernatural. Their missions would likely be terrifying to many people, so their choice to linger in such environments can be seen as both brave and foolhardy, depending on your point of view.
Violence & Scariness
Zak and the crew often discuss the murders, massacres, and torture that make up the storied histories of the possibly haunted sites they visit.
Did you know you can flag iffy content? Adjust limits for Violence & Scariness in your kid's entertainment guide.
Plenty of bleeped swearing as the crew encounters mysterious and sometimes unexplainable things.
Did you know you can flag iffy content? Adjust limits for Language in your kid's entertainment guide.
Parents Need to Know
Parents need to know that this reality series -- which follows a team of paranormal investigators as they visit allegedly haunted sites -- could be quite scary for younger viewers. The team's overnights in these locations are pretty creepy, as are their discussions of the murders, torture, and other gory events that took place there. Expect some bleeped swearing, usually when team members are reacting to something unexpected.
Where to Watch
Videos and photos.
Community Reviews
Parents say (24)
Kids say (31)
Based on 24 parent reviews
4 Grown Kids, Hunting ghosts that they never see.
Absolutely love this show, what's the story.
In GHOST ADVENTURES, Zak Bagans and his team of supernatural investigators travel around the country to find real-life haunted houses -- and hopefully capture evidence of the spirit world on film. During their investigations, the team is locked inside each location overnight, with their cameras, digital tape recorders, and other high-tech specter-sensing gear ... and possibly a few actual phantoms.
Is It Any Good?
The team attempts to bring some scientific rigor to their investigations as they try to document the presence of the supernatural. There's also some history -- the investigators discuss the grisly incidents that may have created restless sprits -- and a good bit of ghoulishness, thanks to amped-up spooky music and frequent quick cuts to creepy (and usually unrelated) images.
The result is kind of muddled. The team does sometimes seem to have encounters with the unexplained, but they don't do much with their evidence; they replay it a few times, say "wow!" and then move on. At times, locked in a haunted house in the dead of night, Zak and his colleagues seem truly unnerved -- even frightened. But watching them get scared isn't very scary for viewers. This series isn't nearly as thorough as the Ghost Hunters franchise, which pioneered this genre, nor does it offer the chills that people might want from seeing a haunted house.
Talk to Your Kids About ...
Families can talk about the supernatural. Do you believe in ghosts? Do you think the team manages to capture real footage of spirits? How does this show compare to fictional movies and TV shows about haunted houses?
What do you think the show's main goal is? Is it to entertain or to scare viewers? Or both? Does it succeed?
Do you think this kind of show is as entertaining as series about things that are familiar to everyone -- like cooking or fashion?
Premiere date : October 17, 2008
Cast : Aaron Goodwin , Nick Groff , Zak Bagans
Network : Travel Channel
Genre : Reality TV
TV rating : TV-PG
Last updated : February 3, 2023
Did we miss something on diversity?
Research shows a connection between kids' healthy self-esteem and positive portrayals in media. That's why we've added a new "Diverse Representations" section to our reviews that will be rolling out on an ongoing basis. You can help us help kids by suggesting a diversity update.
Suggest an Update
Our editors recommend.
Ghost Hunters
Ghost Hunters International
Mystery Hunters
Movie monsters.
Common Sense Media's unbiased ratings are created by expert reviewers and aren't influenced by the product's creators or by any of our funders, affiliates, or partners.
The Comedy Store is rumored to be haunted. So we went ghost hunting with the pros
Show more sharing options
Copy Link URL Copied!
Los Angeles is rife with ghosts, and paranormal investigator Zak Bagans is on the hunt. The host of the Travel Channel's "Ghost Adventures" and his crew of spirit sleuths have roamed the city, capturing all manner of unexplained phenomena on camera. Among the haunted places they've explored are the dreaded Cecil Hotel , the Black Dahlia house, Hollywood's American Legion Post 43 building, downtown L.A.'s Roxie Theatre, Pasadena's Ritual House and the Los Angeles Police Museum.
"We focus on Los Angeles because the locations here offer so much in the form of hauntings and mysterious history," Bagans says. "It's a smorgasbord of pure, haunted dreams."
Today we're at the Comedy Store , the Sunset Strip club known for two things: launching the careers of such comedians as Richard Pryor, Jay Leno and Roseanne Barr and scaring the bejesus out of countless performers and patrons during its half-century run. Demonic growls in the basement, flickering lights on stage and manifestations of a man dressed in a World War II-era military uniform are accredited to the building's former life, when the cavernous structure was home to Ciro's nightclub. Celebrities and mafia bigwigs like Bugsy Siegel and Mickey Cohen frequented the venue throughout the 1940s and '50s. Legend has it that the place was used to extort, torture and kill those who crossed the mob, and the spirits of those unlucky victims still haunt the place today.
"Did you see that?" Bagans asks during our interview in the Comedy Store's empty main room. "I just saw an amber orb fly into your shoulder." Go ahead. Make fun of us. But I'm officially freaked out because I definitely felt something , be it a waft of cold air from the AC vents, an adrenaline rush from this morning's coffee or an otherworldly presence tugging at my sleeve. One thing's for sure: I'm a ghost-hunting lightweight. Bagans and his team of Aaron Goodwin, Jay Wasley and Billy Tolley usually lock themselves in a location overnight and shoot in pure darkness. I requested we do our run-through during the day, with the lights on. It should also be noted that I steer clear of Ouija boards and have never made it through all two hours and 12 minutes of "The Exorcist."
In a year of loss, I found comfort and connection in an unlikely place: paranormal TV
Often lampooned, shows like 'Ghost Adventures' — full of investigators, mediums, intuitives — helped bring closure in TV critic Lorraine Ali's own life in 2020.
Dec. 10, 2020
Bagans and I look for spikes on the electromagnetic meter he's placed between us on the sticky cocktail table. Nothing. But that doesn't stop us from talking about the orb incident for the next two hours as we scour the rest of the club.
Faith is everything in the paranormal business, and these guys are true believers. They're not alone. Creepy investigations, from multipart series to bite-size social media posts, have proliferated on cable TV, YouTube, TikTok and other platforms in recent years. If you haven't seen one of these shows before, imagine the "Scooby-Doo" crew poking around a haunted hotel, except these are real folks armed with high-tech equipment and the culprit is never the innkeeper. "Ghost Adventures," which is also available on the streaming service Discovery+, leads the pack in the spooky realm of paranormal programming. Bagans has lost count of how many episodes the series has aired, between more than 20 seasons and a raft of specials, but he knows it's well into the hundreds.
"People keep complaining about how weird I am, and I'm like, 'Wouldn't you be if you did this every other week, at the darkest places you can find?'" Bagans says.
At 45, he doesn't appear all that eccentric. In fact, you might mistake him for any other tattooed, spiky-haired dude in his hometown of Las Vegas, if not for his sixth sense and his bouts of possession caught on tape. He says he always felt "different" and had "experiences," which is why he made the 2004 documentary "Ghost Adventures" detailing an eerie run of events he had as a film student in Detroit. The film paved the way for the Travel Channel series.
Entertainment & Arts
The Comedy Store looks to tradition to keep the future funny
The iconic comedy venue celebrates 50 years as a home for the world's best comics and pledges to evolve with the times while keeping its old-school flair.
April 7, 2022
The tall, dark and bespectacled ghost detective now has millions of followers and fans who gravitate toward his earnestness and intensity. With each investigation he addresses spirits in a booming voice, coaxing them to come forward, and half of the thrill is witnessing his reactions. Bagans is a human meter tuned to occult vibes. He's often startled, terrified, sad or overwhelmed "by the energy" he feels. He's become physically ill from the encounters, or shuts down completely. It's real, he says, and accusations to the contrary sting.
"I am sick and tired of people calling me overly dramatic," says Bagans, who in person is a gentle soul, if not awkward and slightly nerdy. "It really upsets me. I'm a magnet for energies and I can't turn that off. I'm a hyper empathic person. ... You start crying, I'm probably going to start crying too. There's someone bad in the room, I'll sense that and it'll give me a headache. I can't turn it off.
"Within the human brain and the conscious mind, there is an electromagnetic energy field," he continues. "When you die, that electromagnetic field doesn't disintegrate. Ghosts have an electrical charge to them and I'm sensitive to that. I feel it, I'll get those goosebumps. I'll feel that static charge."
Our hunt through the Comedy Store isn't a highly charged encounter as far as the annals of "Ghost Adventures" go. I blame myself for insisting this be a daytime affair. The spirits are disgusted by my cowardice. Bagans and the crew say I shouldn't be so hard on myself. Ghosts can be shy, like people, and just because there was no quantifiable response to Bagans' repeated requests that entities show themselves, it doesn't mean they aren't there.
We walk up a narrow staircase to the Belly Room, the crew loaded with more equipment than an Area 51 surveillance team. Along with the aforementioned EMF detector is a highly sensitive audio recorder that picks up electronic voice phenomena (EVP), a camera with a special lens, a temperature-sensitive video device and Goodwin's old-school Polaroid. "I snap like a billion of these just to prove that whatever we see on the other cameras isn't doctored." Goodwin is the comic relief. Fans of the show refer to him as " Zak's bait of choice." He's sent into the worst situations, alone, just to see how he'll react: "I want to market a 'Ghost Adventures' diaper because I'm always getting the s— scared out of me."
Not a lot happens during our mini-investigation, but, to be fair, it's more of a walkthrough designed to show this Times journalist how the process works. My big discovery: Lugging all that equipment around is a chore. "We want to show there's a whole other dimension of life that's undetectable by the human eye, Bagans explains of the infrared light, ultraviolet light and digital recorders when I ask if all this stuff is really necessary. By the time we reach the spooky green room, the tiny space is so hot and claustrophobic I put aside my fear and hope for an evil presence to chill the air. The more sinister, the better.
Review: Netflix makes rare true-crime misstep with salacious series on L.A.'s Cecil Hotel
The first season of the streamer's new anthology docuseries, "Crime Scene," falls too in love with the Cecil's lore to tell its central story effectively.
Feb. 10, 2021
It's rare that the team catches a fully materialized apparition on film. They say their best catch was a cowboy materializing on camera during their exploration of California's Cerro Gordo ghost town in 2019. They do capture unnerving EVPs of disembodied voices demanding they "GET OUT," "DIE" or "HELP." The current season of the show features such hair-raising "evidence" from the so-called Los Feliz murder house — two episodes' worth of scares — and the shuttered Los Padrinos Juvenile Hall in Downey.
Bagans, the crew and I wind up back down in the main room, where we try once more to conjure a response from dead gangsters or the poor stool pigeons rumored to be buried in the basement. "We usually have to pick through 30 hours' worth of footage, recordings and other stuff for the few minutes we capture on the show," Bagans says. We have only two and a half hours for our investigation, but the Ghost Adventurers have been here before and they documented plenty of mysterious activity. I'm pretty sure I've put a damper on the hunt — until I check my own cellphone footage and spot a frenetic spec of light jetting around the guys. They watch it excitedly, but my finding is debunked as a reflection from a mirror. Disproving phenomena is also part of the process.
When I get home and go over the rest of my footage and spot a floating orb of light about Bagans' head. Finally, something! I email the footage to a representative for the show who passes it on to him. The "dust particles wouldn't be picked up like that without your phone light," he told his rep, "and the trajectory of it is also a little unique and jagged, whereas a dust particle would have more of a floating effect, like a snowflake." Bagans couldn't definitively say it was supernatural but was "definitely intrigued" given the "other light anomalies he experienced earlier."
I'm hooked, and ready for the Cecil Hotel. Bring it on, haunted L.A.
Watch L.A. Times Today at 7 p.m. on Spectrum News 1 on Channel 1 or live stream on the Spectrum News App. Palos Verdes Peninsula and Orange County viewers can watch on Cox Systems on channel 99.
It's a date
Get our L.A. Goes Out newsletter, with the week's best events, to help you explore and experience our city.
You may occasionally receive promotional content from the Los Angeles Times.

Lorraine Ali is television critic of the Los Angeles Times. Previously, she was a senior writer for the Calendar section where she covered culture at large, entertainment and American Muslim issues. Ali is an award-winning journalist and Los Angeles native who has written in publications ranging from the New York Times to Rolling Stone and GQ. She was formerly The Times' music editor and before that, a senior writer and music critic with Newsweek magazine.
More From the Los Angeles Times
Graphic and authentic, the sex scenes in 'Fellow Travelers' spotlight a dark chapter in LGBTQ+ history
Nov. 4, 2023
Jessica Simpson celebrates six years sober with throwback photo on social media
Nov. 3, 2023
'Real Housewives of Orange County's' Shannon Beador gets 3 years probation for DUI charges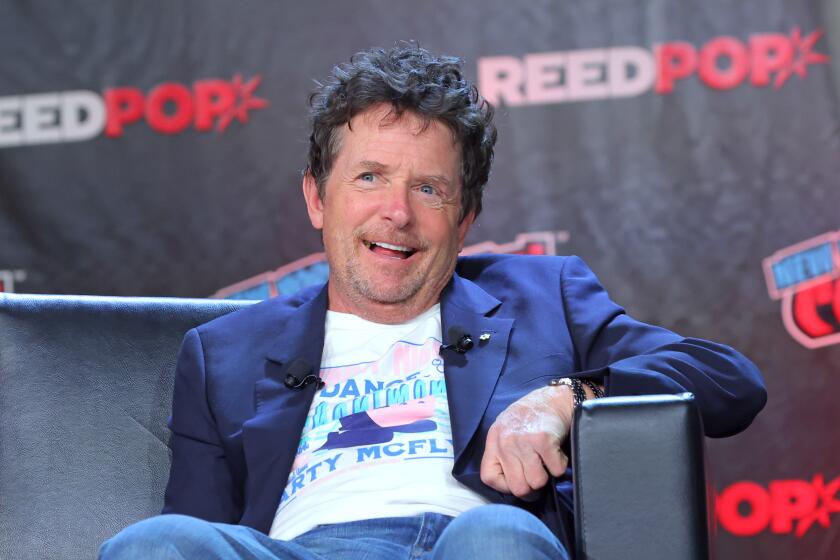 Michael J. Fox knows he'll 'run out of gas' one day. Until then, death isn't what scares him
Travel Channel
Nov 11, 2017
Summary Three ghost hunters Zak Bagans, Nick Groff, and Aaron Goodwin set out in search of spirits while armed with nightvision cameras and digital recorders on this paranormal show based on the Sci-Fi channel documentary.
Where to Watch
Season episodes.
Self, Self - Lead Investigator, Self - Host
Aaron goodwin, self, self - investigator, self - co-host, billy tolley, self, self - av tech & investigator, self - evp expert, self - av tech & investigator, self.
Self, Self - Co-Host, Self - Investigator
Jeff konkel, self - equipment tech, engineer, self - electrical engineer, lauren e. murphy, self - camera operator, self - crew member, patti negri, self - psychic medium, self, self psychic - medium, michael guggino, self - sound recordist, self, self - audio recordist, bill chappell, self, self - inventor, self - electrical engineer, bryan ouellette, self, self - holy nicholean catholic church, self - atlanta order of exorcists, self - exorcist, dakota laden, self, self - camera operator, michael parry, psychic medium, self, self - psychic, marti parry, psychic artist, self, self - psychic, vincent lords, self - paranormal investigator, self - visitor - kay's hollow, debby constantino, self - evp expert, self - evp specialist, ashley richardson, self, headless prostitute, self - still photographer, self - holy nicholean catholic church, self, self - atlanta order of exorcists, self - exorcist assistant, mark constantino, self - evp expert, self - evp specialist, self - paranormal expert, dave schrader, self, self - ghost adventures researcher, self - investigator & gac researcher, self - paranormal expert, user reviews.
There are no user reviews yet. Be the first to add a review.
Related Shows
Bo Burnham: Inside
Planet Earth: Blue Planet II
America to Me
O.J.: Made in America
Planet Earth II
The U.S. and the Holocaust
The Staircase
Homecoming: A Film by Beyoncé
City So Real
The Last Movie Stars
Frozen Planet
Last Chance U: Basketball
The Zen Diaries of Garry Shandling
The Vietnam War
The Last Dance
Visible: Out on Television
How to With John Wilson
Muhammad Ali
The Roosevelts: An Intimate History
Mind Over Murder
Springsteen on Broadway
Related news.
'The Last of Us': Most Shocking Moments of Episode 2
Amber dowling.
The infected are a lot scarier and more complex than anyone thought.
10 Shows Like 'Breaking Bad' to Watch Next
Annie lyons.
In honor of 'Breaking Bad's' anniversary, binge these antihero dramas.
10 Shows Like 'Dawson's Creek' to Watch Next
Allison bowsher.
The iconic teen drama premiered 25 years ago, so if you need a new teen drama to binge, check out the below 10 series.
How 'That '90s Show' Compares to 'That '70s Show'
Hello, Wisconsin — again.
'The Afterparty' Season 2 Revisits the Rom-Com, But Episodes Also Tackle '90s Erotic Thriller and 'Twee Indie Film' Styles
Danielle turchiano.
The second season of the Apple TV+ comedy follows Aniq and Zoë to a wedding at which the groom gets killed, setting up another whodunnit.
10 Shows Like 'The Resident' to Watch Next
Taylor freitas.
With the sixth season of wrapping up right around the same time as the fifth anniversary of its series premiere, fans of the series might be interested in checking out other shows with a similar vibe.
Log in or sign up for Rotten Tomatoes
Trouble logging in?
By continuing, you agree to the Privacy Policy and the Terms and Policies , and to receive email from Rotten Tomatoes.
By creating an account, you agree to the Privacy Policy and the Terms and Policies , and to receive email from Rotten Tomatoes.
Email not verified
Let's keep in touch.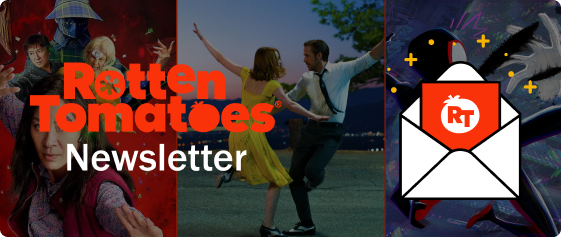 Sign up for the Rotten Tomatoes newsletter to get weekly updates on:
Upcoming Movies and TV shows
Trivia & Rotter Tomatoes Podcast
Media News + More
OK, got it!
Movies / TV
No results found.
What's the Tomatometer®?
Login/signup
Movies in theaters
Opening this week
Coming soon to theaters
Certified fresh movies
Movies at home
Netflix streaming
Amazon prime
Most popular streaming movies
What to Watch New
Certified fresh picks
The Holdovers Link to The Holdovers
Rustin Link to Rustin
Quiz Lady Link to Quiz Lady
New TV Tonight
Colin from Accounts: Season 1
The Buccaneers: Season 1
For All Mankind: Season 4
The Curse: Season 1
Lawmen: Bass Reeves: Season 1
Rap Sh!t: Season 2
De La Calle: Season 1
JFK: One Day in America: Season 1
Most Popular TV on RT
All the Light We Cannot See: Season 1
Sex Education: Season 4
The Fall of the House of Usher: Season 1
Invincible: Season 2
Loki: Season 2
Scavengers Reign: Season 1
Bodies: Season 1
Fellow Travelers: Season 1
Lessons in Chemistry: Season 1
Gen V: Season 1
Top TV Shows
Certified Fresh TV
Most popular TV
Certified fresh pick
The Gilded Age: Season 2 Link to The Gilded Age: Season 2
All-Time Lists
Binge Guide
Comics on TV
Five Favorite Films
Video Interviews
Weekend Box Office
Weekly Ketchup
What to Watch
100 Best Christmas Movies of All Time – Classic Christmas Films
100 Best Film Noir Movies Ranked
What to Watch: In Theaters and On Streaming
Celebrating Hispanic Heritage
TV Premiere Dates 2023
Your Full List of All Upcoming Marvel Movies — With Key Details!
Trending on RT
Shop Rotten Tomatoes
Five Nights at Freddy's
Killers of the Flower Moon
Ghost Adventures
2006, Documentary, 1h 40m
You might also like
Rate and review.
Super Reviewer
Rate this movie
Oof, that was Rotten.
Meh, it passed the time.
It's good – I'd recommend it.
So Fresh: Absolute Must See!
What did you think of the movie? (optional)
You're almost there! Just confirm how you got your ticket.
Step 2 of 2
How did you buy your ticket?
Let's get your review verified..
AMCTheatres.com or AMC App New
Cinemark Coming Soon
We won't be able to verify your ticket today, but it's great to know for the future.
Regal Coming Soon
Theater box office or somewhere else
By opting to have your ticket verified for this movie, you are allowing us to check the email address associated with your Rotten Tomatoes account against an email address associated with a Fandango ticket purchase for the same movie.
You're almost there! Just confirm how you got your ticket.
Ghost adventures photos.
Filmmakers Zak Bagans and Nick Groff search for supernatural phenomena in Nevada.
Genre: Documentary
Original Language: English
Director: Zak Bagans , Nick Groff
Runtime: 1h 40m
Cast & Crew
Critic reviews for ghost adventures, audience reviews for ghost adventures.
There are no featured reviews for Ghost Adventures because the movie has not released yet ().
Movie & TV guides
Rotten Tomatoes: The Card Game
RT Podcasts: Rotten Tomatoes is Wrong
Rotten Tomatoes Gifts Cards
What to Watch - In theaters & streaming