Haunted Places in Independence, Ohio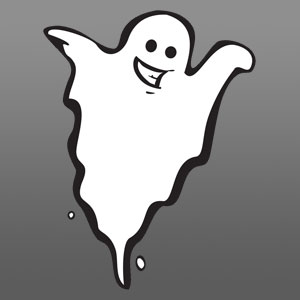 Edmund Gleason Farmhouse
Valley view, ohio.
This historic farmhouse property is rumoured to have a whole horde of ghostly inhabitants. Passing motorists claim to have seen the figure of a spectral woman standing at windows, and have seen strange lights moving from room to room on the downstairs level. (Submitted by Callum Swift)
Burnt Wood Tavern
Brecksville, ohio.
This popular local eatery and restaurant is haunted by a former owner, who passed away several years ago and is still attempting to run his establishment. He has been known to welcome new staff members to the restaurant, and calls out peoples names. (Submitted by Callum Swift)
Darrow Family Cemetery
Seven hills, ohio.
Rumor has it that at night at the Darrow Family Cemetery, which only has 7 gravesites, tombstones that are whole in daylight appear broken, and strange things can be seen and heard: Unexplained bright lights, running water, screams and howls.
4604 Turney Road
Garfield heights, ohio.
This historic apartment has a darker history, and has a terrifying haunting associated with the building. In the early 1940's, a mass brawl occurred on the upper floor, and several people were murdered. Staff in stores below the apartments claim to hear thumps, screams and the sound of a ...
House of Wills
Cleveland, ohio.
This historic funeral parlour appears to be one of the cities most haunted sites, as shown by the most recent street view image of the building. The photograph shows what appears to be a white apparition staring down into the street from a window on the second floor. This is ...
Johnny Mango
Johnny Mango World Cafe & Bar is reportedly haunted by several ghosts, the oldest being a woman named Margaret who died in 1895 when her trolley car ran into the Cuyahoga River.
The Taverne of Richfield
Richfield, ohio.
We have had numerous sitings at the Taverne. The building was built in 1886 in Richfield Ohio as a hotel/stagecoach stop. We have 3 ghosts. The original ghost is Baxter Wood who opened a hotel called the Center Hotel in the building which now houses local watering hole, the Doug ...
Franklin Castle
Franklin Castle was built in the mid 1800s by Hans Tiedemann, a wealthy German immigrant. Since then, it has been a clubhouse for a German singing society, headquarters for a German Socialist organization, a doctor's office, apartments, and a hideout for bootleggers. Many ghost stories surround the place, and here ...
Before this building became a night club and closed down, it was a celebrated local eatery. The owner became an alcoholic after his wife died, and both him and his legendary restaurant quickly fell apart until it went out of business. A night club built on the premises was closed ...
Bourbon House Bed and Breakfast
This historic mansion may still be in operation as an inn, but is more renowned for a recurring apparition reported here by former tenants and guests. The building is believed to be haunted by a former owner and the builder of the house, who has been known to communicate ...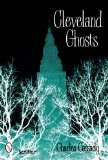 Gray's Armoury Historical Museum
The five story castle-like armory was built in 1893. People hear disembodied footsteps on the upper floors and on the grand staircase. Ghostly apparitions of men dressed in old-fashioned military uniform have been seen throughout the building, but vanish when approached. (Submitted by Callum Swift)
Variety Theater
1927 building The Variety Theater was a vaudeville house, then a movie theater until the early 1980s. After that, it was a rock concert venue until it closed in 1986. Now, locals say, it's haunted by a white figure who hangs out on first floor by the water fountain. A ...
Agora Theatre and Ballroom
Elvis and the Beatles are among the acts who have performed at Agora Theatre and Ballroom, and the place is said to be home to some spirits who never left. Apparitions have been seen here, especially one of a man wearing a yellow raincoat. During an investigation, a psychic declared ...
Renaissance Hotel
This historic hotel was built over the site of many historic city landmarks including the cities first hotel, transferring the historical pasts of them into this building. Ghostly activity is mainly reported on the fourth floor, where lights turn on and off of their own accord and faucets switch on ...
Hamlin Hall
University heights, ohio.
Hamlin Hall has a haunt. Who is he? The apparition and cold spots that appear and disappear around a stairwell are said to belong to a young man who passed away inside the building.
Tick Tock Tavern
This historic arcade building houses a haunted restaurant and tavern. A former delicatessen housed in the building closed down due to overwhelming paranormal activity, which stemmed from the rear of the building. The ladies restroom was haunted by a spectre that would rattle the doors and speak in strange voices, ...
Baldwin-Wallace College
Berea, ohio.
Baldwin-Wallace College's Kohler Hall, built in the 1870s as a Methodist Children's Home, is said to be home to a spirit that manifests as a blue haze. Something reportedly presses down on students in bed and throws off their blankets. And Lang Hall is allegedly haunted by namesake Emma Lang, ...
Candlewood Suites
North olmsted, ohio.
According to reports, when the area was being cleared for building this hotel, the body of a woman was found. She had committed suicide by shooting herself in the head. Her ghost is said to remain at the hotel and may manifest as a shadowy form. She also turns the ...
Claque Playhouse
Westlake, ohio.
This historic playhouse is situated on an old farming property, as the theatre itself is a barn conversion. The former owner of the property, known to staff as 'Walter', has been seen and heard throughout the theatre. He often is heard sobbing in the theatre, and has been known to ...
Rose Hill Burial Park
Fairlawn, ohio.
Rose Hill Burial Park, founded in the 1920s, is haunted by a ghostly lady in white and ghost lights that witnesses say appear toward the back of the graveyard, possibly near the Jewish section.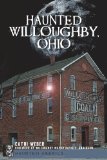 Chagrin Valley Athletic Club
Chagrin falls, ohio.
This historic building now houses the county athletic club, but was formerly a schoolhouse. During its history, a cruel schoolmistress punished a girl to the extent that she died, leading to the closure of the school and the basis of the haunting that occurs nowadays. People in the quiet library ...
Huntington Playhouse
Bay village, ohio.
This quaint community theatre has been in operation for over half a century, but already seems to being developing a series of ghost stories associated with the theatre itself and the plot of land it was built upon. The first apparition is an man in an old-fashioned suit who appears ...
Squire's Castle
Willoughby hills, ohio.
Squire's Castle is actually a 3-story stone caretaker's cottage for a never-built mansion, and legend has it that it's home to an unhappy female ghost. Feargus B. Squire planned to built a mansion as well, but until then, his family took up residence in the cottage. His wife hated the ...
Squire's Castle is only a shell of a castle built in the 1890s by Feargus B. Squire. It was meant to be the gatekeeper's house for his future country estate, never built. Now Squire's Castle is open to the public, and it is said to be haunted by Squire's wife ...
Spitzer House Bed and Breakfast
Medina, ohio.
At this 19th-century Victorian home-turned-inn, people have witnessed unexplained voices and music, and the piano in the parlor plays songs by itself. The ghost of a stern-looking man is said to appear in Ceilan's Room, and Anna's Room is haunted by a servant girl's spirit. The servant girl also has ...
Akron Civic Theatre
Akron, ohio.
One of Akron Civic Theatre's ghosts is Fred the Janitor, who died during his shift and now returns to finish his work. He is said to get angry at people who mess up the restrooms. Another apparition of a well-dressed man appears sitting up in the balcony from time to ...
University of Akron
The University of Akron, founded in 1870 by the Universalist Church, has a few buildings rumored ot be haunted. One of them is the Sigma Nu House. Campus legend has it that a sorority girl hanged herself in the boiler room and her spirit lingers here to this day. Another ...
Loyal Oak Tavern
Norton, ohio.
The old tavern building was built in the 1840s, and was a cabinet shop in its early years. There are remnants of its older days as a tavern, such as a half-log bar in the basement as well as a 1930s keg. But locals here say that's not all that ...
Homestead House Bed and Breakfast
Willoughby, ohio.
This historic mansion is haunted by Sarah and Alonzo Gunn, who formerly owned the house when it was a private residence. Guests and owners have reportedly heard footsteps, and seen the apparitions of a woman in a shawl and a man in a top hat and old-fashioned cape. (Submitted by ...
Punderson Manor
Independence, ohio.
It is alleged that the original owner of Punderson manor committed suicide by drifting out on the lake in a bathtub, and then, when he reached the middle, he pulled the plug and drowned. Why precisely he would have chosen this method is not known, whether it actually occurred ...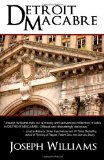 Guggenheim Air Institute
This building has been abandoned for over fifty years, but people driving past still report seeing ghostly lights moving around the upper levels of the building, and hearing strange noises when no one is around. (Submitted by Callum Swift)
James A. Garfield National Historical Site
Mentor, ohio.
James A. Garfield National Historical Site, former residence of president James A. Garfield, is believed to be haunted by Garfield's wife Lucretia. Security personnel have heard Lucretia walking upstairs at night and she has been known to turn lights on after the guards turn them off. She also is said ...
Rogue's Hollow Bridge
Doylestown, ohio.
Rogue's Hollow Bridge, or Crybaby Bridge, has a couple of legends attached to it that may explain the ghostly crying sound heard here. One says that long ago a woman tossed her unwanted newborn over the bridge, and now the phantom scene replays here along with the sound of a ...
Rider's Inn
Painesville, ohio.
A Civil War soldier's ghost is said to stand near the windows and wave. Also, the spirit of a former innkeeper's wife named Suzanne is said to reside here as well. Suzanne is said to have come to the door in her nightgown to let guests in when the owners ...
Lake County History Center
Now housing the Lake County History Center, this imposing building was for many years, the Poor House. In the 1800s, and up until the 1970s, this was the place of last resort for the indigent, abandoned, and in many cases, insane. Both men and women were housed there, in separate ...
Fairport Harbor Marine Museum and Lighthouse
Fairport harbor, ohio.
Legend has it that an 1870s lighthouse keeper, Captain Joseph Babcock, gave his wife many cats to keep her company when she was bedridden. Today, one of those cats remains behind, a ghostly gray cat that does that playful cat-skitter across the kitchen floor in the second-floor living quarters. The ...
Warehouse on the Canal
Canal fulton, ohio.
This 1906 building previously housed the old Finnerock Furniture building and now houses an arcade of quaint shops and restaurants. There have been reported sightings of many ghosts, including numerous apparitions in period clothing wandering around the building. The ghost of a little girl has been seen near the old ...
Glamorgan Castle
Alliance, ohio.
The 1905 Glamorgan Castle, according to legend, is haunted by former owner Colonel Morgan of Morgan Engineering Company fame, who died in 1928. Guided tours are offered here throughout the year.
Old Hercules Engine Factory
Canton, ohio.
This historic abandoned building is haunted by several terrifying entities. In the section of the building that was previously an army training unit, an aggressive entity pushes visitors around, and has been known to swear or threaten those present during visits. Factory appliances move around by themselves, and cold spots ...
Warren City Hall
Warren, ohio.
This historic mansion was built in 1871, and was turned into the town hall sometime later. The grounds of the beautiful mansion are haunted by a woman responsible for the death of her beloved nephew, who has been seen wandering around after hours calling his name, Night staff also report ...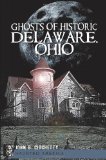 Regal Vineyards and Mansion
Madison, ohio.
This historic mansion and vineyard has now returned to its use after being boarded up for a long period of time. It was originally built by immigrants, but abandoned after a family tragedy. Staff immediately began to report a vortex in the building, and various cold spots. The tip of ...
Pauni Apartments
Cortland, ohio.
These recently constructed apartments were built over the top of an ancient burial ground, and residents have reported paranormal occurrences in the building ever since. Doors open and close by themselves, objects move around by themselves and the apparition of a man in a sombrero has been seen in the ...
Kline Opera House
This historic opera house was formerly the town church, built in the mid nineteenth century and the first in the surrounding county. The ghostly events surrounding the opera house began in the 1980's, when staff closing up the opera house for the night began to hear loud crashing noises and ...
The Step Above Lounge and Wine Bar
Geneva, ohio.
The Step Above is a bar housed over a restaurant that closes earlier, and bar patrons have seen shadowy figures moving about inside the locked restaurant after closing.
Austintown Log House
Canfield, ohio.
There have been reported sightings of the apparition of a headless soldier in the historic log cabin. He is seen in various rooms of the house, as well as by motorists driving past the house in an upstairs window. (Submitted by Callum Swift)
Egypt Road Bridge
Salem, ohio.
The closed Egypt Road Bridge, or Crybaby Bridge, is haunted day and night by the sound of a crying baby. Legend has it that a baby went missing while its parents were fighting, and it fell over the side of the bridge. The scream of its mother and the crying ...
Grapevine House Inn
Dundee, ohio.
The 1834 bed and breakfast inn is located in the pleasant township of Winesburg, which is often confused with a novel of the same name by Sherwood Anderson. The old building is one of the earliest in the borough, and is rumoured to be haunted by a young girl ...
Books N' Things
Dover, ohio.
This old store was in operation for many years, but now appears to be a private residence. While it was in operation, customers would smell the aroma of coffee, even when there was none brewing. The ghost was kind to the owners, and would often tuck them into bed ...
The Cobbler Shop Bed and Breakfast
Guests at this 1800s inn, which was once a cobbler shop, have heard knocking on their doors when no one was there, and disembodied footsteps in the hallway. Those who have seen the ghost here say he is a man wearing a long dark coat.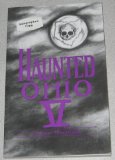 » Cemeteries near Independence, OH » Find museums in Independence, OH

2021 Guide to Scary Haunted Houses in Ohio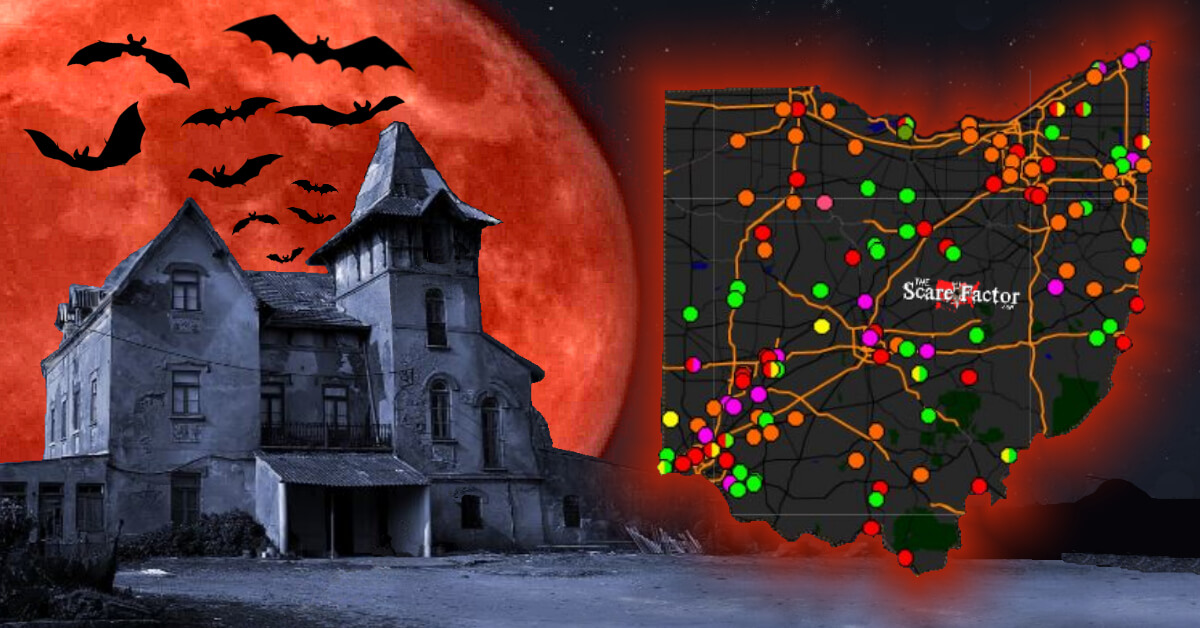 Did you know that Ohio has 122 haunted house attractions listed for the 2021 Halloween haunt season !? Some of them may be located closer to you than you think…
Below, we'll break down what types of haunts you can choose from, ranging from spooky hayrides and terrifying trail walks to creepy home haunts and multi-attraction scream parks . We'll also discuss where in Ohio some of the most popular haunted houses are located!
The following list totals up each type of haunt in Ohio , based on how they are listed on our website:
Amusement / Theme Park Haunts: 3
Haunted Barns: 5
Haunted Campouts: 1
Haunted Caves: 1
Charity Haunts: 14
Haunted Cornfields / Mazes: 13
Haunted Farms: 4
Haunted Hayrides: 16
Home/Yard Haunts: 17
Haunted Mazes: 7
Haunts with Multiple Attractions: 39
Haunted Rides (other than Hayride): 2
Haunted Trails: 55
Year-Round Haunts: 1
The city with the most attractions / surrounding haunts is Cincinnati, OH .
Each year, we search the internet to find out what these haunts are up to during the off-season. During our 2021 update session for Ohio , 38 haunts ' information was updated, 8 were removed and 5 haunts were added to the Ohio Haunted House Directory .
Here are the Top 10 Haunts in Ohio * according to our local Scream Team's experience:
The Dent Schoolhouse – Cincinnati, OH (2019) with an overall score of 9.29 !
Factory of Terror OH – Canton, OH (2020) with an overall score of 9.22 !
Dead Acres Haunted Hoochie – Pataskala, OH (2020) with an overall score of 9.18 !
Face Your Fears Hotel of Terror – Springfield, OH (2020) with an overall score of 9.16 !
Fear Columbus – Columbus, OH (2019) with an overall score of 9.04 !
Hammer Brothers Haunted Circus – Waynesfield, OH (2020) with an overall score of 9.02 !
Ghoul Brothers House of Horrors – Akron, OH (2019) with an overall score of 8.98 !
Blood Prison – Mansfield, OH (2020) with an overall score of 8.93 !
Mohican Haunted Schoolhouse – Perrysville, OH (2020) with an overall score of 8.78 !
Akron Haunted School House and Laboratory – Akron, OH (2020) with an overall score of 8.77 !
*Based on all of our Ohio Haunt Reviews and their most recent, respective scores given out of the past 3 years.
The following are some of the most popular haunted attractions** in Ohio , based on our website traffic:
Twisted Trails
5719 W State Route 73, Wilmington, OH 45177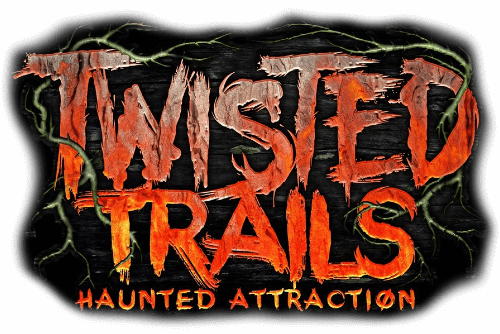 A haunted attraction located in Southwest Ohio. We are 45 miles Northeast of Cincinnati and 34 miles South of Dayton.
See More About This Attraction...
7 Floors of Hell
19191 Bagley Road, Middleburg Heights, OH 44130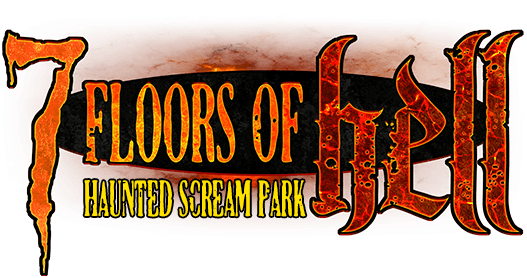 7 Floors of Hell has 7 haunted houses at 1 location, world-class makeup, and special effects. A monster midway with food, games, merchandise, and so much more!
Seven Floors of Hell doesn't change just one or two rooms a year Seven Floors of Hell changes close to 50% of it shows to bring back a fresh and new event and stay on the cutting-edge so you'll never see the same thing two years in a row!
All Hallows Eve Terror Town
1449 Greenbush Cobb Road, Williamsburg, OH 45176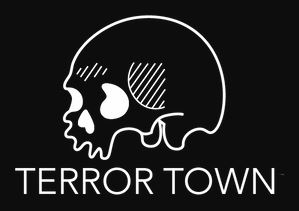 The Year: sometime in the 1800's.
Expect: A Haunted Trail, retail Vendors, amazing Food, Drinks (alcohol and non), live music, live performances, and interactive horror games.
Hells Dungeon
3866 Linden Ave, Dayton, OH 45432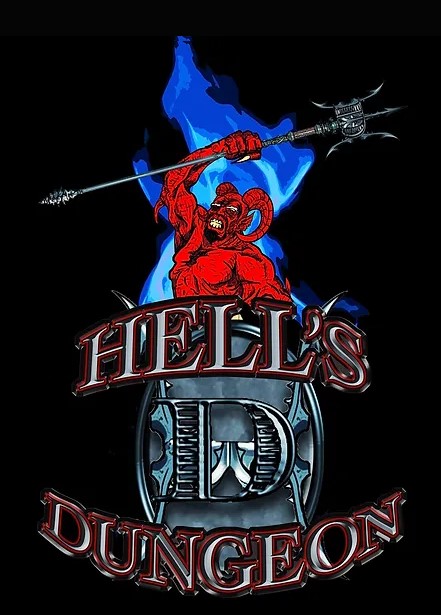 Hell's Dungeon is Dayton Ohio's newest and only ALL indoor haunted attraction. If you're afraid of hell, wait until you see what lies beneath hell.
Canfield Scaregrounds
7353 Fairground Blvd, Canfield, OH 44406

Horror and fear has been looming for the last 26 years in this 6000 square foot Barn of Evil. Come face to face with unspeakable creatures while every twist and turn you take will lead you deeper into inescapable darkness.
Murphys Farm Field of Screams
28364 Osborne Road, Coolville, OH 45723

Terrifying Trail and Killer Corn Maze
Hill of Horror
130 Mound Street, Sherrodsville, OH 44675

Paintball is by reservation only and spots are limited, please contact us on Facebook for paintball reservations.
Adams Family Haunted Woods
19698 Barnett Road, Marysville, OH 43040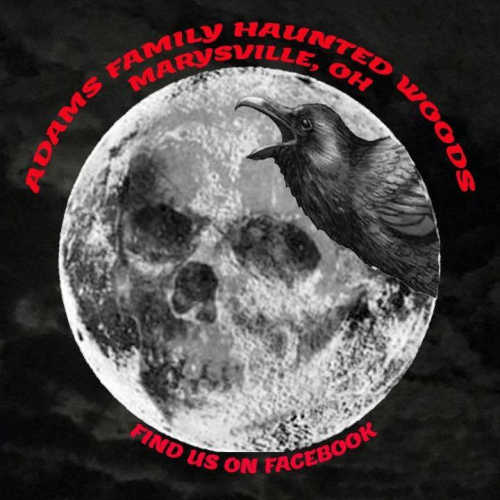 7-acre haunted woods trail!
Maniacs in the Woods
2619 Hoagland Blackstub Road, Warren, OH 44484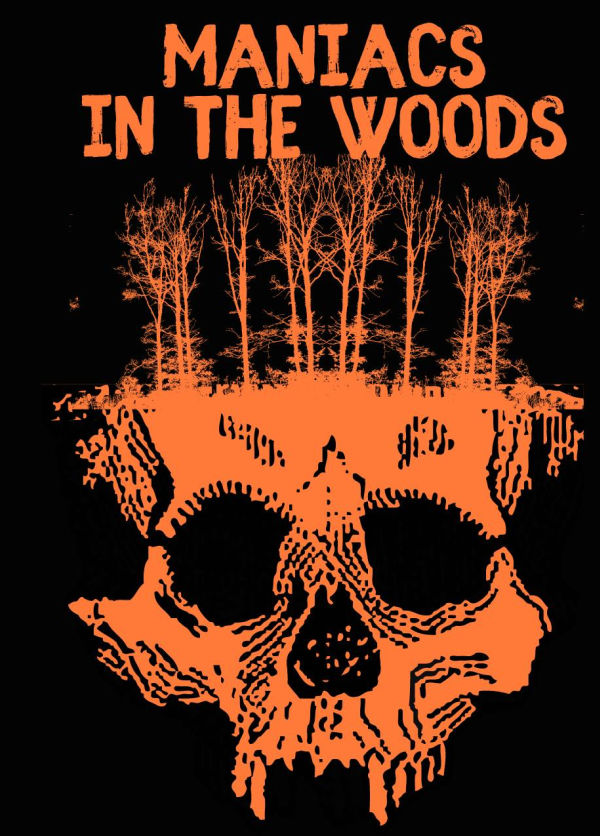 **This information was determined by looking at the haunts ' traffic on our site from the past two years. This is not a top haunts list. The above haunts are listed here in no particular order.
Click Here for our full list of all Ohio haunted houses.
Interested in becoming a haunted house reviewer?
We're looking for reviewers in many States to help us provide coverage across the country. If you don't currently work for a haunt, please visit our Join Us page.
Want to Get Our Latest Reviews Sent to Your Inbox This Haunt Season?
Click Here to learn more about our "Haunt Advisor" newsletter.
Did You Know There's a Scare Factor Podcast?
Well, now you do! 🙂 Click Here to browse our episode library. We're also available on most major podcast distributors.
Come See Us on the Socials!
Subscribe to our YouTube channel , and follow us on TikTok , Facebook and Insta for all the latest updates from the Scream Teams this season.

The Scare Factor provides reviews and directory listings for Halloween haunted houses, haunted trails, haunted hayrides, scream parks, and other types of haunted attractions.
All rights reserved. Copyright 2023©️
Join our spooky adventures!
Subscribe on youtube.
We visit Halloween haunted attractions year-round! Follow us for haunted house walkthrough videos, behind the scenes footage, and more!
OPEN TONIGHT - SATURDAY 11/4
THANK YOU FOR AN AMAZING SEASON
KRAMPUS DETAILS COMING SOON
"ohio's ultimate halloween event", - bloodydisgusting.com, watch trailer, what is fear columbus, largest and scariest haunted house in columbus.
Fear Columbus is one of the largest and most elaborate haunted house productions in Ohio.  Featuring multiple immersive attractions under one roof, photo ops, a retail store, endless scares, dozens of highly trained actors, elaborate costumes and makeup, a state of the art sound system, professionally designed lighting, movie quality set design and the best customer service possible!  Fear Columbus is locally owned and operated. Come experience Columbus Ohio's premier Halloween destination.
Featured On
Columbus Haunted House ATTRACTIONS
All new 2023 attractions.
New for 2023: 'Devil's Night' takes you to Fearwood High School, overtaken by students who unwittingly unleash an unspeakable force on the eve of Halloween. Navigate unknown parts of Fearwood town, now under the control of a dark entity. Experience our biggest upgrades ever, with next-level sets, lighting, and scares. Who will survive 'Devil's Night'? Step in and find out."
In 2023, brace yourself for 'The Summoning: Darkest Depths'. Traverse the shadowy passageways where the cult's dark ambitions intensify, beckoning mysterious entities from the void. Stand face-to-face with the zealous cult members and the enigmatic forces they've conjured. Delve deeper into unknown realms, reaching the very heart of the abyss. This year reveals masterfully crafted sets, more scares than ever before, and an ensemble of chillingly enigmatic characters.
More Than Just a Haunted House
The most exciting way to celebrate halloween.
Horror Retail Store
Horror Themed Items
Fear Columbus Merch
Drinks and Snacks
The Fear Gear Store is our full retail area at our facility featuring not only Fear Columbus merchandise but also plenty of snacks, drinks, and Halloween themed items from several partnered vendors. We also offer printed souvenir group photos that you will take when you enter the first attraction!
Halloween Souvenir Photo
Halloween Themed Photo Op
Printed Photo Option
Digital Copies Available
Selfie Stations
Your group will get a professional group photo in our themed photo op before entering the haunted house! You will have the option to purchase a printed souvenir photo or digital download at the Fear Gear Store! In addition, we have a few selfie stations around the facility where you can take your own photos.
Fright bites
Food, drinks and desserts.
Halloween Themed Menu
Custom Desserts
Hot & Cold Cider
Food Vendor
Drinks & Snacks
Enjoy several different seasonal food and drink options. We have a dedicated food vendor on site featuring Halloween-themed menu items and even hot and cold apple cider. Looking for something sweet? Enjoy one of our custom Fear Columbus cheesecake desserts in the Fear Gear store. 
Ticketing Information
Tickets must be purchased online.
Tickets can not be purchased at the door. We have removed our box office and transitioned completely to online timed ticketing only.
NIGHTS SELL OUT IN ADVANCE
We control ticket capacity to ensure the best experience possible with the shortest possible wait times. Because of this tickets sell out in advance. Don't wait to buy!
Prices are dynamic and vary based on the date and demand. Check the calendar for current pricing and availability.
Scream Past the Line
View our premium ticket options to reduce or eliminate your wait.
5 Star Google Reviews
Check out what customers and media outlets are saying about Fear Columbus Haunted House at the link below!
Fear Columbus Haunted house
2605 northland plaza drive, columbus, ohio 43231, free parking.
We have plenty of FREE parking in front of our building in our well-lit paved parking lot.
Prepare for a fright this Halloween! Your guide to 22 of Ohio's best haunted houses
As fall sets in, Ohioans are beginning to turn their attention away from swimming pools and outdoor concerts to the activities that define fall: apple- and pumpkin-picking , navigating corn mazes and being scared by strangers in the dark.
Haunted houses have recently begun to open up across the state, offering good fun for the brave at heart. There are plenty to choose from, especially if you're up for a drive.
Gannett Ohio has pulled together a list of 22 haunted attractions you can check out leading up to Halloween. Event range in size, approach, features and audience, so you can find something, no matter what kind of scare you're looking for.
NORTHERN OHIO
Haunted houses in Ohio :  Full list of must-try scares in northern Ohio from the Akron Beacon Journal
Haunted Schoolhouse and Laboratory in Akron
There's a reason the Akron Haunted Schoolhouse and Haunted Laboratory has been around for 48 seasons: It offers some good, old-fashioned scares.
Tickets are available online, but advance reservations are not required this year. The season will run from Sept. 18 to Nov. 6. The haunt is at 1300 Triplett Blvd. in Akron.
Ticket prices are based on the day you tour but range from $20 for one haunt or up to $28 for both attractions. For more information, visit  https://www.hauntedschoolhouse.com/ .
Hudson Haunted House
If there's a spooky grandparent of haunts, the Hudson Haunted House would win the prize.
This is one of the few remaining haunted houses that raises money solely for charity, in this case the Hudson Jaycees.
It is also one of the most inexpensive to visit. That means you won't see a lot of high-tech gadgetry here, as most of the scares are created by the actors.
The season will run from Sept. 24 to Halloween night. Tickets are $12 for adults and $6 for kids. The house is located at 2250 Barlow Road in Hudson.
For more, visit  https://www.hudsonhauntedhouse.org/ .
Ghoul Brothers in Akron
This Akron haunt was years in the making.
David Barton, who grew up in the Akron area, worked in Hollywood as a special effects makeup artist and prop maker and always dreamed of opening up his own haunt in Akron. He did so in 2017 behind the Acme store in the Portage Lakes Plaza in 2017.
The fun thing about this particular haunt is that some of the props are from Hollywood movies. 
It will begin its run Sept. 24 and continue through Halloween. Tickets are $20 to get in the haunted house at 3235 Manchester Road.
For more, visit  https://www.ghoulbrothers.com/.
The Slaughterhouse in Chippewa Lake
The Slaughterhouse in Chippewa Lake is a bit like the "Walking Dead" TV series because you have to wait each year for another season.
This is the fifth year for the haunt by Vaughn Lekan that is located in a real-life old market where they used to slice and dice up meat.
They only let a few guests in at a time with timed entries, so it is best to buy tickets well in advance at  https://slaughterhouseohio.com/ . The season runs from Sept. 25 to Nov. 6.
Tickets are $30 per person. The slaughterhouse is at 5665 Chippewa Road in Chippewa Lake.
Carnival of Horrors — now in Canton
Like Jason from "Friday the 13th," the Carnival of Horrors lives again.
And this post-COVID sequel to the popular place that has called Blossom Music Center home for years will have a whole new location. Ryan Pluta is moving his collection of haunted houses and, of course, clowns to the Stark County Fairgrounds in Canton.
The site that features four haunted houses will open Oct. 1 and run through Halloween night.
Admission to all the haunts is $25. The fairgrounds is located at 305 Wertz Ave. NW in Canton. For more, visit  http://carnivalofhorrors.com/.
Factory of Terror in Canton
Canton may be home to the Pro Football Hall of Fame.
But for fans of haunts, it is also home to the Factory of Terror that's billed as one of the world's largest indoor haunted attractions, encompassing some 160,000 square feet with five different themed areas.
The terrifying factory is located at 4125 Mahoning Road NE in Canton. The season runs from Sept. 18 to Nov. 6, and tickets range from $25 to $28 depending on the night of your visit.
For complete details, visit  https://fotohio.com/ .
Blood Prison in Mansfield
The old Mansfield Reformatory can be a pretty bleak and scary place to tour in the daylight. But throw in nightfall and some scary folks, and the former prison is perhaps the most unique haunt in the entire country.  
It will be open for scary night tours Fridays through Sundays in October.
Tickets are $25; for more information visit  https://www.bloodprison.com/ .
Haunted Hydro in Fremont
For spooky ambiance, it is hard to beat the Haunted Hydro in Fremont, which has been around for 32 years.
The old hydroelectric plant that houses one of the haunts has been around a lot longer than that.
The plant is at 1333 Tiffin St. and is open weekends from Oct. 1 through Halloween.
For more, visit  http://www.thehauntedhydro.com/ .
HalloWeekends at Cedar Point in Sandusky
Cedar Point's HalloWeekends are back.
At night, the scary fun starts with haunted houses and mazes to explore along with Halloween shows, including a particularly spooky live music experience by the Midnight Syndicate.
HalloWeekends is open on weekends and select Thursdays in October through Halloween.
Tickets are $80 for adults, but discounts, along with more information, can be found at  https://www.cedarpoint.com/.
— Craig Webb, Akron Beacon Journal
CENTRAL OHIO HAUNTED HOUSES
Ohio Halloween attractions: 6 haunted attractions that will bring the scares this Halloween in Greater Columbus
Fear Columbus
Fear Columbus took over the space of a previous attraction last year, and this year has completely renovated the space. "The Summoning" now escorts visitors through a house occupied by a demonic cult, and "Aftermath Anarchy" imagines a post-apocalyptic city with plenty of fearsome action.
It runs Sept. 17 through Nov. 6, when the lights go out for the Blackout event. Hours and day vary as Halloween gets closer.
Fear Columbus is located at 2605 Northland Plaza Drive. Admission varies by date, from $19.99 to $29.99. See website for details. Tickets are timed, and must be purchased online. For more information, call 614-344-4484 or visit  fearcolumbus.com .
Carnage Haunted House
Carnage Haunted House has taken over a new location, with 60,000 square feet of scares. Make your way through two zones, "The Bayou" and "The Entity."
Carnage Haunted House, 3770 Refugee Road, opens on Sept. 17 and runs through Nov. 6. See website for dates and times.
Tickets cost $25, and parking is free. Those younger than 16 must be accompanied by an adult. For more information, visit  carnagehauntedhouse.com .
Pataskala Haunted Forest
Pataskala Haunted Forest has a motto: "Scaring is caring." The forest has been creeping out families and raising money for service projects and community events, sponsored by the Pataskala Lions Club for 32 years now. "Grave digger" escorts keep groups socially distant. 
Pataskala Haunted Forest, 8838 Refugee Road, Pataskala, will be open on Friday and Saturday nights in October, and tickets will be released a week ahead of time.
Tickets are $15 and must be bought online. For more information, call 740-755-9775 or visit  pataskalahauntedforest.com .
Haunted Hoochie and Dead Acres
Haunted Hoochie and Dead Acres are not for the faint of heart or the easily grossed-out. The indoor and outdoor attractions promise explicit content, graphic violence and "full sensory assault." Unlike the other local haunted attractions, these do not have a "no touch" policy.
Haunted Hoochie and Dead Acres, 13861 Broad St. SW, Pataskala, are open Thursdays through Saturdays starting Sept. 16 and run through the end of October.
Tickets cost $30. For more information, visit  www.deadacres.com .
The Haunted Farm
The Haunted Farm is celebrating 25 years of scares this year. The family-friendly Pleasantville attraction offers a spooky hayride, a haunted barn maze, a bonfire and free entertainment.
The Haunted Farm, 5450 Old Millersport Road NE, Pleasantville, will be open from 7:30 to 11:30 p.m. Fridays and Saturdays starting on Oct. 1 and running through Nov. 6.
Tickets and ticket prices will be available on the website before the attraction opens. For more information, visit  www.haunted-farm.com .
Zombiezi Bay in Powell
For the first year, the Columbus Zoo and Aquarium will convert its waterpark, Zoombezi Bay, into a scare-focused attraction with haunted rides and more.
ZOMBIEzi Bay is located at 4850 Powell Rd., Delaware County. September hours are 6 p.m. to midnight on Fridays and Saturdays, and 6 to 10 p.m. on Sundays. In October, the park will be open from 6 to 10 p.m. Sundays and Thursdays (starting Oct. 14) and 6 p.m. to midnight on Fridays and Saturdays.
Admission is $28.99 to $32.99. Parking is $10. For more information, call 614-724-3600 or visit  zombiezibay.columbuszoo.org .
— Margaret Quamme, For The Columbus Dispatch
SOUTHWESTERN OHIO HAUNTED HOUSES
Things to do this Halloween: It's time for pumpkin patches and Halloween events in Greater Cincinnati
Terror Town in Williamsburg
Terror Town opened for the first time in 2019. Thousands of people visited the haunt during its opening month. 
The haunt is on the site of Old West Fest. There are saloons, an outdoor theater with nightly live performances and a variety of haunted trails.
It runs through Nov. 6 from 7 p.m. to 2 a.m., Friday through Saturday.
It's at 1449 Greenbush Cobb Road, Williamsburg. Tickets at $25-$35. Info: allhallowsevellc.com .
Land of Illusion Haunted Scream Park in Middletown
Like Terror Town, it could be called more of a haunted festival than a haunted house, due to multiple trails, houses and spaces for scares.
According to their website, Land of Illusion has seven haunts this year, live music and a full bar.
It runs Sept. 10-Oct. 31 from 7 p.m. to 1 a.m., Friday through Saturday.
8762 Thomas Road, Middletown. Tickets are $75 fast pass, $50 general. Info: landofillusion.com .
The Dent Schoolhouse
Dent Schoolhouse has been a Greater Cincinnati staple for more than 20 years. It was originally opened by the Boy Scouts as a charity haunt. The story is that a janitor murdered several children in an old schoolhouse. The janitor was never found.
The haunt features movie-quality sets and Hollywood animations.
It runs Sept. 17-Oct. 31. Hours are 7:30 p.m. to 10 p.m., Thursday and Sunday, then 7:30-midnight Friday-Saturday
It's at 5963 Harrison Ave., Dent. Tickets are sold in time slots. Friday-Saturday tickets include admission to Queen City Slaughter Yard. $25-$55. Info:  frightsite.com .
Nightmare Manor
It runs Sept. 17-Oct. 31 from 8 p.m. to 1 a.m., Friday through Saturday. In October, it will open at 7 p.m. It's at 1601 S. University Blvd., suite A, Middletown. Info: 513-849-2021;  nightmaremanor.net .
Halloween Haunt at Kings Island 
The Amusement park becomes an immersive haunted attraction featuring scare mazes, scare zones, live entertainment and rides. Not recommended for ages under 13.
It runs Sept. 24 through Oct. 30 starting at 6 p.m., Friday and Saturday. It's at Kings Island, 6300 Kings Island Drive, Mason. Tickets are $39.99 and up. Info: visitkingsisland.com .
Brimstone Haunt
This haunt is on the grounds of the Ohio Renaissance Festival.
There are three different scare options: the Haunted Hayride, a Forgotten Forest, Zombie Assault and an indoor haunt called "Psychosis. "
It runs from Sept. 24 to Oct. 30 starting at 7 p.m. on Friday and Saturday. It's at 472 Brimstone Road, Wilmington. Info: brimstonehaunt.com .
Mount Healthy Haunted Hall
The attraction features classic favorites like Wolfman, Frankenstein, Dracula and the Bate's Motel.
It run Oct. 1-30, from 8-11 p.m. Friday-Saturday, 7-9 p.m. Sunday. It's at 7700 Seward Ave., Mount Healthy. Tickets are $15 fast pass, $10 general. Bring 2 cans of soup on Sundays for $5 discount. Info: hauntedhallinfo.com .
—  Luann Gibbs and Briana Rice, Cincinnati Enquirer

Ohio Halloween Guide
A guide to Haunted Houses, Fall Festivals and Trick-or-Treat times in Northeast Ohio.
20 of the Best Haunted Houses in Northeast Ohio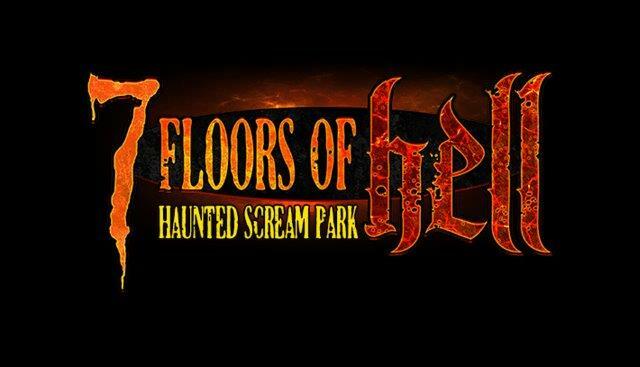 7 Floors of Hell - Now under NEW ownership Cuyahoga County Fairgrounds 19201 E Bagley Road Middleburg Heights, OH 44130 Tickets: $8 - $37 Cleveland's multi-faceted horror experience. With 7 haunts, multiple escape rooms, a VIP experience, Coffin Ride and more. It would be a horror and a pleasure to serve you. https://www.7floorsofhell.com/
SPONSORED POST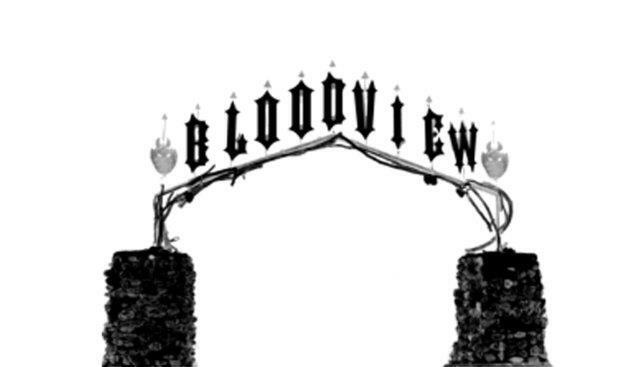 Bloodview Haunted House 1010 Towpath Road Broadview Heights, Ohio 44147 Tickets $20+ Opening September 8, 2023 on Fridays and Saturdays from 8 pm until Midnight. Starting September 24, 2023 we will be open every Sunday 8 pm until 10 pm. Rain or shine. Tickets start at $20 and fast passes are available.
https://www.bloodview.org/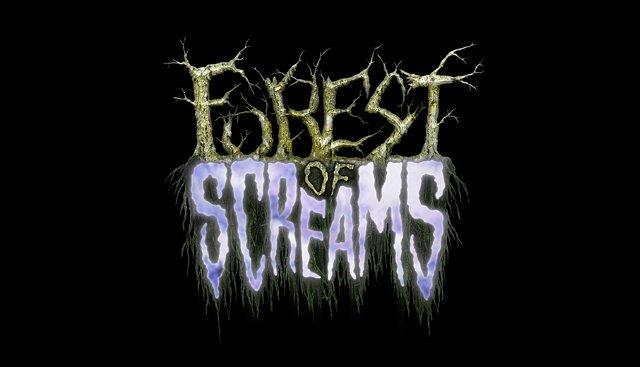 As you journey along a one mile haunted hayride through the deep and dark woods of 58 acres in Medina county you cant even imagine what's waiting for you inside these woods! You then will enter Night Stalker's Trail, a quarter-mile long haunted walking trail that takes you deep into the woods. With elaborate sets, scenes and display. You will then enter the Mortuary Haunted House, a funeral home for many years but the caretaker has other plans for you! Forest of Screams is the most terrifying and exciting Halloween experience you will have this season! Website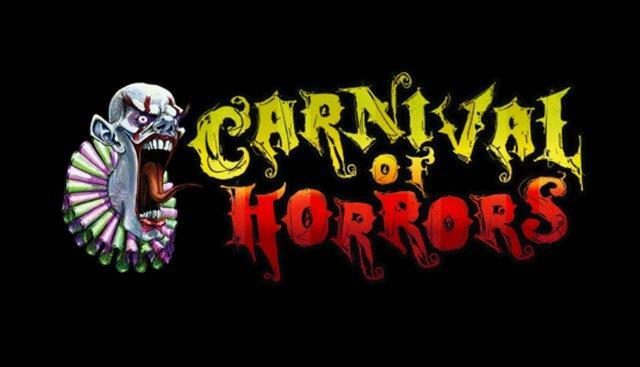 Carnival of Horrors Stark County Fairgrounds 305 Wertz Ave Canton, OH Tickets: $21 - $30. September 29th through October 29th, EVERY Friday through Sunday starting at 7:30pm Prepare to survive the 4 scariest haunted houses on the planet! Are you afraid of clowns? If you are, get ready for the SCARIEST NIGHT OF YOUR LIFE! You start on a horrific journey through an old abandoned FUN HOUSE. Then you travel deep into the TRAIL OF TERROR. Next you encounter the INSANE ASYLUM. Finally, your mind will be blown when you enter the FREAKSHOW in 3-D TERRORVISION. The floor, walls and every undead creature becomes a living 3-D experience that will leave you begging for mercy. You think you can see where the monsters hide? Think again!
http://carnivalofhorrors.com/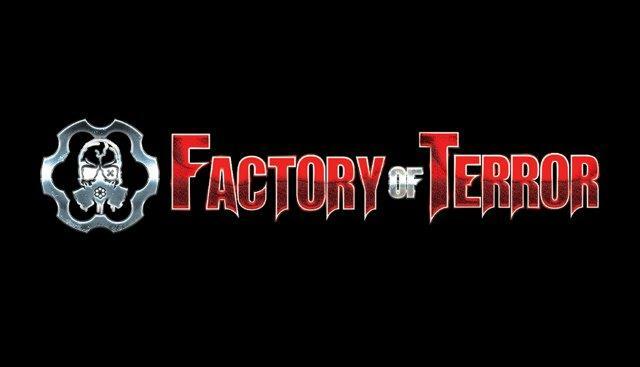 The Factory of Terror, located in Canton, Ohio, is one of the LARGEST INDOOR HAUNTED HOUSES IN THE WORLD! The Factory has been recognized by Guinness World Records three times for this achievement. There are plenty of haunted houses in Ohio, but none MANUFACTURE NIGHTMARES as startling and as intense as the Factory of Terror! Factory of Terror's reputation for industrial thrills and chills draws massive crowds from the tri-state area every year.
https://fotohio.com/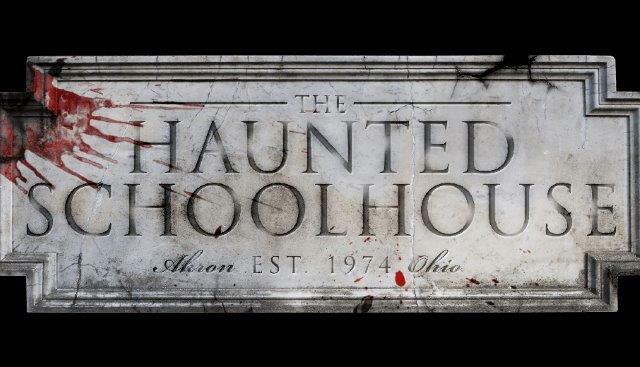 Haunted School House & Haunted Laboratory 1300 Triplett Blvd Akron, OH 44306 Tickets: $20-$37 September 23rd - November 4th
The Haunted Schoolhouse offers you the rare opportunity to face your deepest fears… your darkest thoughts… and the twisted night terrors that haunt your dreams. Ms. Alvah, was never your typical school librarian. She wasn't content to simply 'tell' stories of creepy castles or dark dungeons. She wanted her students to appreciate the books she held so dear… to actually 'experience' them, as it were. Having discovered ancient texts long hidden within the library's walls, she finally found the way to do just that. She learned spells that forced her students to literally enter, and become a part of, each and every terrifying tale. Word of these missing students got out, and as they were never found, the school was forced to close its doors. Years passed, and as no one suspected Ms. Alvah, she returned to her beloved library and continued to work her spells. In secret and under the cover of night she invites YOU to enter the ancient books….walk between their dusty covers… traverse their brittle pages… and pray it is her books, and not you, that get 'checked-out.'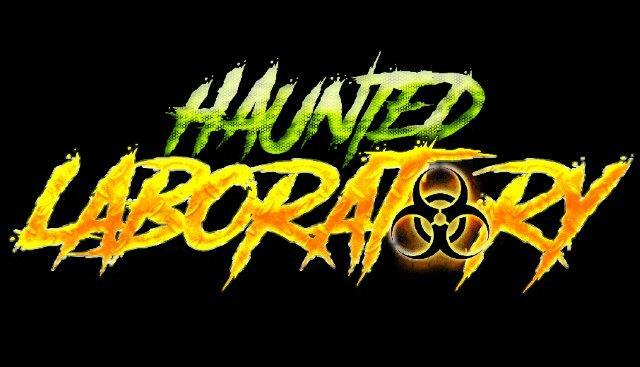 In the Haunted Laboratory, meet the deranged Dr. Guggenheim, who for years has led a team of scientists in his mad pursuit of manipulating DNA and controlling genetics. "Nature has gone far too slow on its own. People are still so weak…. so pathetic. Only my genius and my virus can speed up the process of evolution," he claims. Working late one night, the Doctor was caught in an accidental explosion that not only burned most of his body and disfigured his face beyond recognition… it also released the virus, which has spread quickly and contaminates the air throughout the laboratory's four floors. Even if you can escape before the monstrous Doctor finds you or his creatures tear you limb from limb… the virus will likely infect you… and you may begin to feel the change even after you've found the relative safety of home.…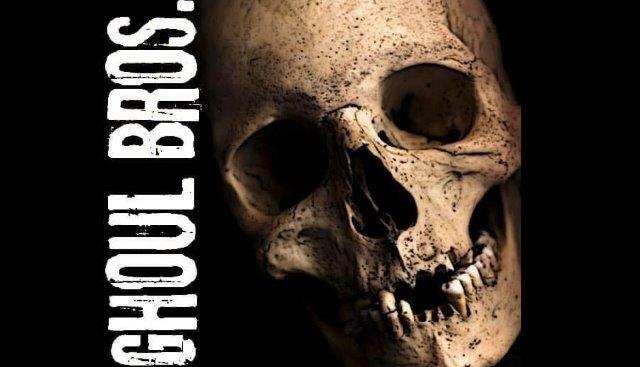 Ghoul Brothers 3235 Manchester Road, Unit X - Akron, OH 44319 Tickets: $20-$25 September 29th - November 4th
GHOUL BROTHER'S HOUSE OF HORRORS is a mind-blowing, horror-dripping, haunted house attraction, built just for you! GHOUL BROTHERS is being created by Hollywood FX artist and film director, David Barton, and a staff of monster-loving pros from both the haunted house industry and Hollywood. Website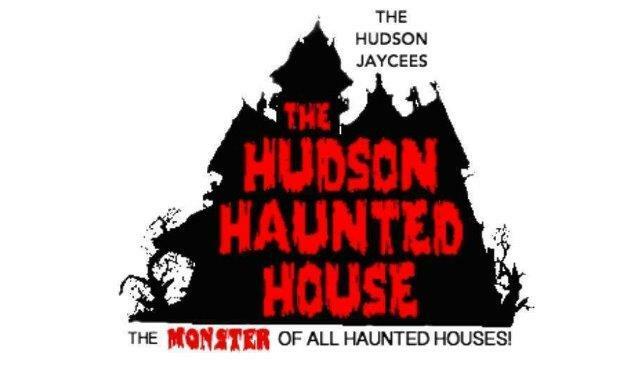 Hudson Haunted House 2250 Barlow Road Hudson, OH Tickets: $15 September 23rd - October 29th Celebrating their 55th year! Website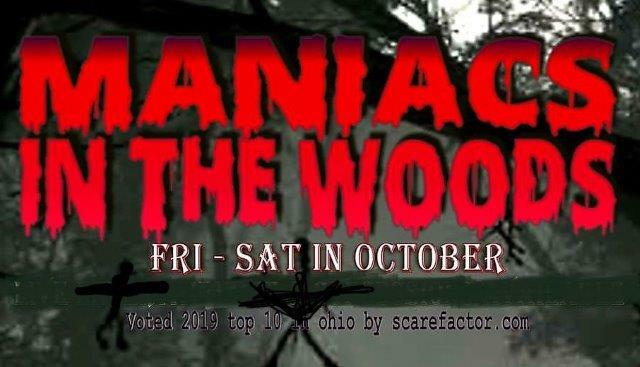 Nightmare at the Canfield Scaregrounds Canfield Fairgrounds 7353 Fairground Blvd Canfield, OH 44406 Tickets: $5 - $65 September 29th - October 29th Seven attractions in one site. Including new for 2023: Caged Insanity, Nightmare Factory and more.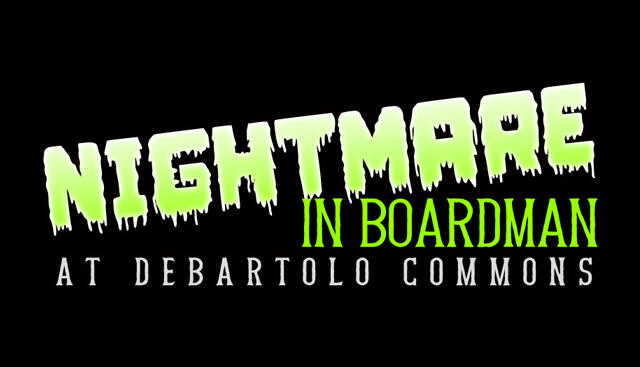 Nightmare in Boardman - ALL NEW FOR 2023! Southern Park Mall 7401 Market Street Youngstown, Ohio 44512 Tickets: $20-$65 An all new haunt for the 2023 season. Your heart will race as you try to escape the bloodbath of the Slaughterhouse. Then the stench of death and decay will leave you feeling sickly as you enter The Crypt. Then mysterious events will happen within the Sinister Swamp. The Wet, creepy darkness is an ideal home for snakes, eerie creatures and lost souls.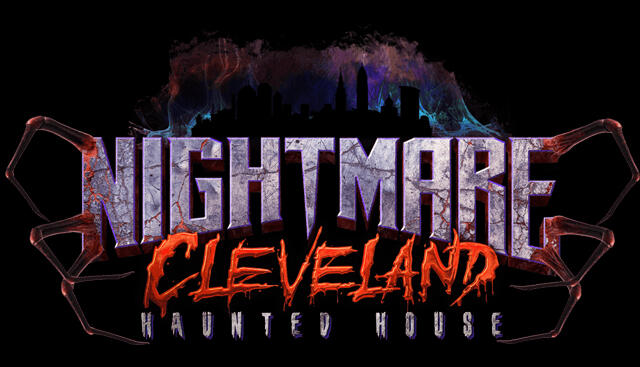 Nightmare Cleveland 7560 Brookpark Road Cleveland, Ohio 44129 Tickets: $29 + A new breed of haunted house comes to Northeast Ohio. Website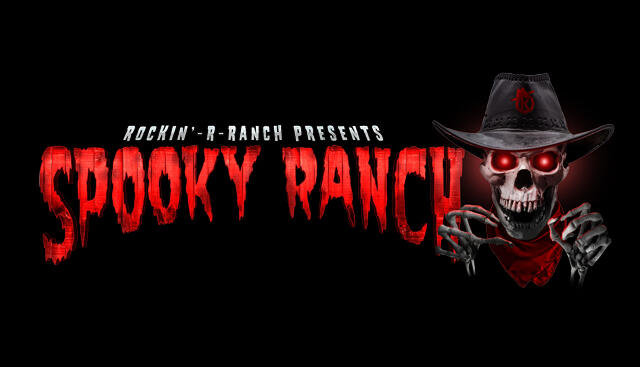 Take a ride through 68 acres on a terrifying hayride. Then explore the Insane Atrium, Walk the Psycho Path, and the all new Forbidden Cornfield.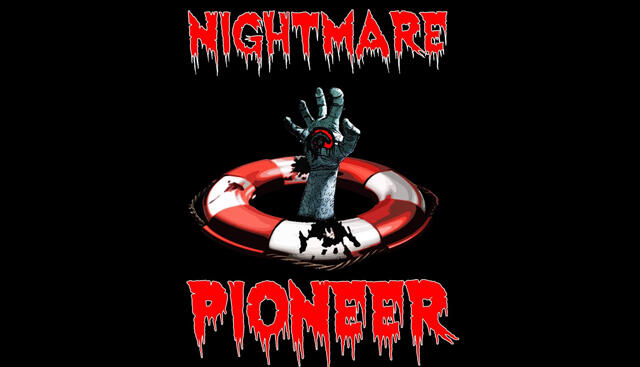 Chippewa Lake Slaughterhouse 5665 Chippewa Lake Road Chippewa Lake, OH 44215 Tickets: $30 - $42 September 29th - November 4th Located in a real slaughterhouse that operated from 1948 until 1986, The Chippewa lake Slaughterhouse was voted the most intense attraction in Ohio. Website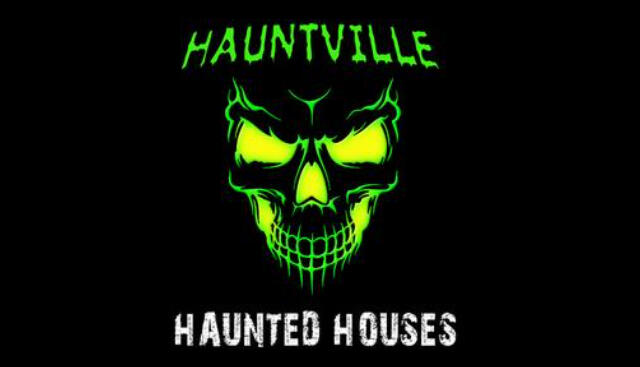 Hauntville Haunted House/Elyria Haunted House 1579 West River Road Elyria, OH Tickets: $25+ September 29th - October 31st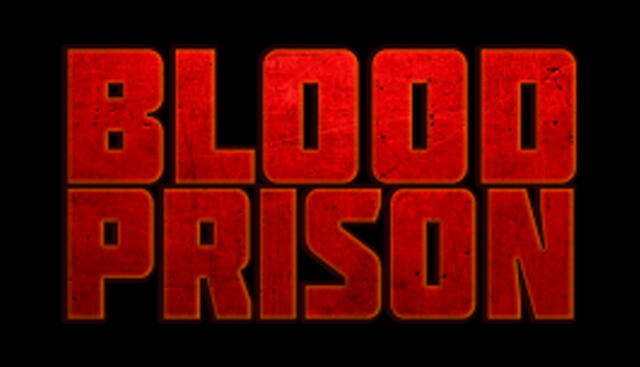 Blood Prison at Mansfield Reformatory 100 Reformatory Road Mansfield, OH 44905 Tickets: $35-$75 September 29th - October 29th Escape from Blood prison is a harrowing walk through the unrelenting horrors of the Ohio State Reformatory - The States notoriously haunted prison. In this unsettling space where paranormal activity abounds, hear the ear-splitting wail of the warden's widow. Encounter the frightening phantasms of maniacal inmates and deformed guards in the worlds largest free-standing cell block. Descend into the suffocating blackness of the hole and so much more.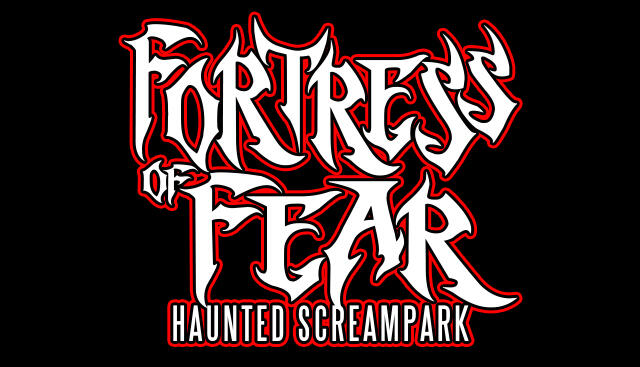 Fortress of Fear Haunted ScreamPark 12175 State Street Alliance, Ohio Tickets: September 20th - November 4th Your tour begins through the doors of a fallen empire which historians believe dated back to the 1400's. Excavators working the property for future development discovered and unearthed a fortress that nearly burned to the ground, taking the lives of those working the site. Onlookers described true evil that exists within the ruins and into the backwoods. Website
Sponsored Content
OHIO HAUNTED HOUSES
LOGIN TO YOUR ACCOUNT
Sign up for our newsletter, find haunted houses in.
Distance Closest
Most Viewed
Most Recent Updated
Most Reviewed
Fortress of Fear ScreamPark in Alliance, Ohio
DON'T GO ALONE...Fortress of Fear is a Haunted Scream Park and Ohio's top rated haunted house and best haunted attraction located in the dead center of Akron, Canton and Youngstown. 2X Award Winner by Ohio Haunted Houses. Featuring 5 FREAKING attractions including enhancements to the FEAR FAIR scare zone and ZOMBIE ABOMINATION, an immersive combat between mortal and immortal forces. Un-earthing e... [ Read more ]
7 Web reviews
12 Youtube Videos
69419 Profile Views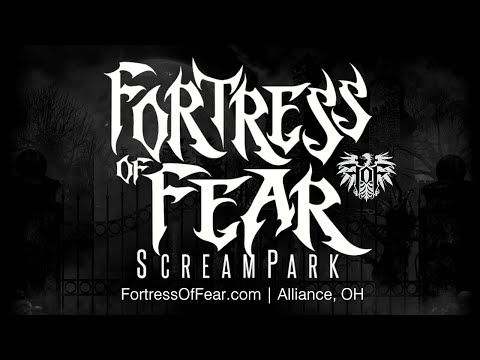 Carnival of Horrors at The Stark County Fairgrounds in Canton, Ohio
Featuring 4 Spine-Tingling Haunted Houses. THE FUN HOUSE: Are you afraid of clowns? A terrifying journey through a haunted fun house featuring several Hollywood-style effects and scares. BEWARE: This is an extremely high-intensity scare oriented haunted house. Consistently voted as one of Ohio's number one attractions year after year. Many have entered, but very few have left alive. THE TR... [ Read more ]
3 Web reviews
3 Youtube Videos
49577 Profile Views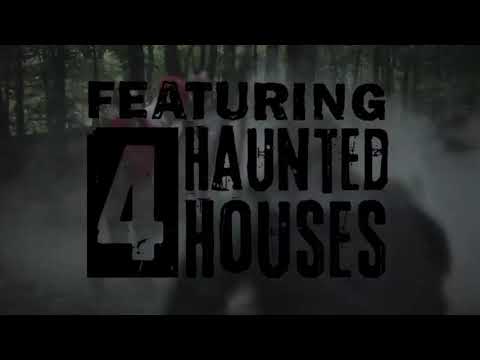 Land of Illusion in MIDDLETOWN, Ohio
Tired of the same old haunted house experience? At Land of Illusion, we have four enormous haunted houses and one terrifying haunted trail for one price. New for 2013, Zombie Sniper Patrol! Ride on the 1.25 mile course shooting black lit paintballs at zombies in the woods. The Zombie Sniper Patrol is a separate ride from the cost of your admission. While your standard admission ticket gets you ... [ Read more ]
6 Web reviews
48418 Profile Views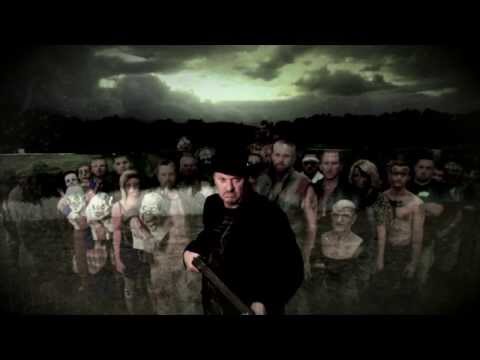 Spooky Ranch in Columbia Station, Ohio
Over 30 Terrifying Years of scares, Spooky Ranch, "Cleveland's Premier Haunted Event" is a Halloween spectacle that should not be missed. 5 Haunted Attractions for 1 Low Price!. The most technically advanced haunted hayride and haunted attractions in the state of Ohio. All five themed attractions: The Haunted Barn, Famous Haunted Hayride, Blood Slingers Saloon, Monster Visions in 3-D and Extreme N... [ Read more ]
5 Web reviews
44802 Profile Views
Fear Forest Haunted House & Hayride in Warren, Ohio
TAKE A RIDE THROUGH 68 SCARIFYING ACRES OF SHEER HORROR IN THE SCARIEST HAUNTED HOUSE IN THE YOUNGSTOWN/WARREN AREA THE INSANE-A-TARIUM AND THE SCARIEST HAUNTED HAYRIDE. FEAR FOREST LOCATED ON RT. 45, WITH AN "ALL-NEW" LOCATION BESIDE THE DOLLAR GENERAL IN LORDSTOWN, OHIO. THE HAUNTED HOUSE AND ONE MILE LONG HAYRIDE IS FULL OF YOUR WORST NIGHTMARES! YOU WILL COME FACE-TO-FACE WITH FREAKISH FIENDS ... [ Read more ]
0 Youtube Videos
33102 Profile Views
FIND MORE HALLOWEEN ATTRACTIONS NEAR YOU
Find haunt near you, zoom over state below to find an attraction near you, most recent video ohio uploads.

MOST RECENT OHIO PHOTO GALLERY UPDATES

TOP MOST VIEWED ATTRACTIONS IN OHIO
Top 10 featured articles ohio.

Escape From Blood Prison in Mansfield Ohio site of one of the single most famous Prisons in Hollywood History ( Ohio State Reformatory) famous of the film "The Shawshank Redemption". Now its one of the biggest scariest haunted houses in America. Read about Escape from Blood Prison!

The World Record longest haunted house in the World and scariest haunted house in Ohio Factory of Terror in Canton Ohio. Factory of Terror in Ohio features escape rooms, haunted houses, and many other screaming features. Learn more and read our full review of Factory of Terror.

Cleveland Ohio Haunted House Spooky Ranch is the biggest overal haunted attraction in Ohio with multiple haunted houses and hayride. Spooky Ranch features haunted houses, hayrides, and Halloween Haunted Attractions all in one location. Hauntworld Magaizne rates and reviews this legendary Cleveland haunted house.

The Scariest Haunted House in Cleveland Ohio is The Fear Experience which features amazing set design, special fx, animations and features five different haunted attractions in one location. This is a massive indoor haunted house with five different themes from a mental asylum to a haunted mansion. Hautnworld.com rates and reviews Cleveland Ohio's best haunted house the Fear Experience.

Cincinnati Ohio haunted house The Dent Schoolhouse is one of the scariest haunted attractions in the state of Ohio. HauntWorld Magazine reviews the best haunted houses in Ohio. Read about what makes Dent Haunted Schoolhouse the best haunt in Cincinnati Ohio. Learn all the details reviewed by Hauntworld.com.

Learn everything you ever wanted to know about the famous haunted houses in Akron Ohio as we visit both The Haunted School House and Haunted Laboratory Haunted House in Akron Ohio near Cleveland Ohio.
TRENDING HAUNTS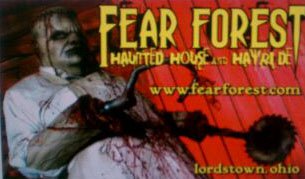 RECENT UPDATED HAUNT PROFILES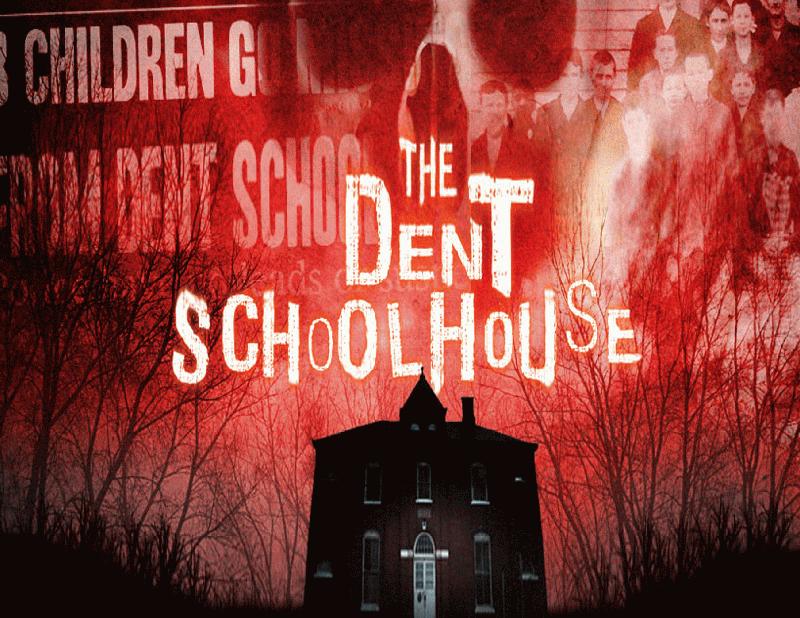 Find Haunted Houses
Find haunted hayrides, find pumpkin patches, find corn mazes, real haunted houses, escape rooms.

Ohio Nearby Towns
Maple Heights
Broadview Heights
Brecksville
North Randall
North Royalton
Middleburg Heights
Parma Heights
Shaker Heights
Mayfield Village
All Ohio Cities
Explore Another City
Subscribe to our RSS
Follow us on twitter
Follow us on Facebook
Select a City
Independence, OH
Ohio Halloween Events
Halloween Events!
Searching for the best place to find Halloween Haunted Houses and Halloween events in Independence, OH? Look no further as we have pulled together the best list of Halloween happenings for Ohio. Use this list below to find the best Halloween events and happenings in your area or browse through our spooky list of Halloween Trick or Treating events, Halloween Parades and more in OH.
Hunting for scares and screams in a Ohio Halloween Haunted House near Independence? We've got you covered.
In need of a jack-o'-lantern? Check out our collection of pumpkin patches, farms, and stands near Independence, OH.
Independence Featured Events
Let everyone know what's going on. Start using our networking tools to spread the word about upcoming events around town.
From alerting folks to a meeting about an important town issue, the next gathering of your book group, a real estate open house or upcoming tag sale, make this your first stop in getting the word out
COVID-19 Resources
Find ohio haunted houses, bloodview haunted house.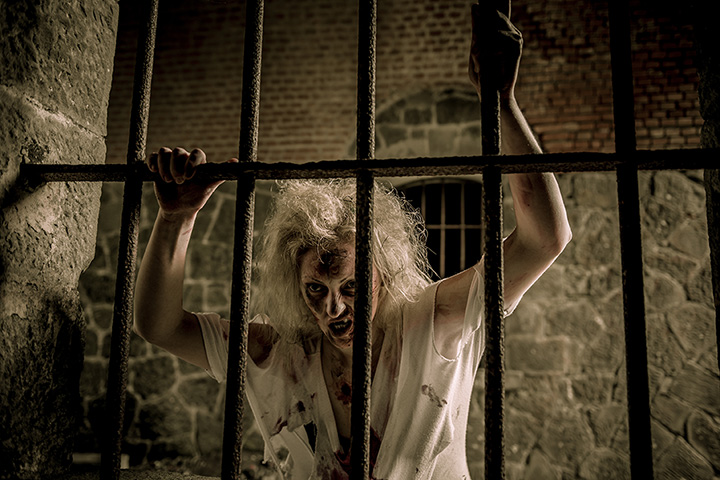 Nightmare Cleveland Haunted House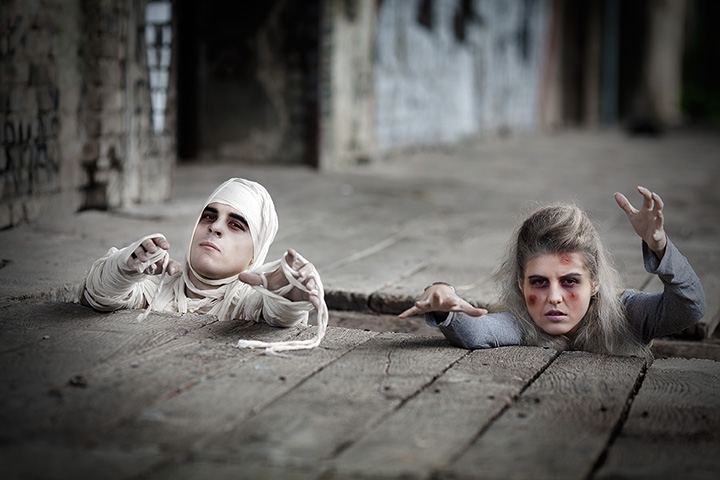 The Fear Experience Haunted House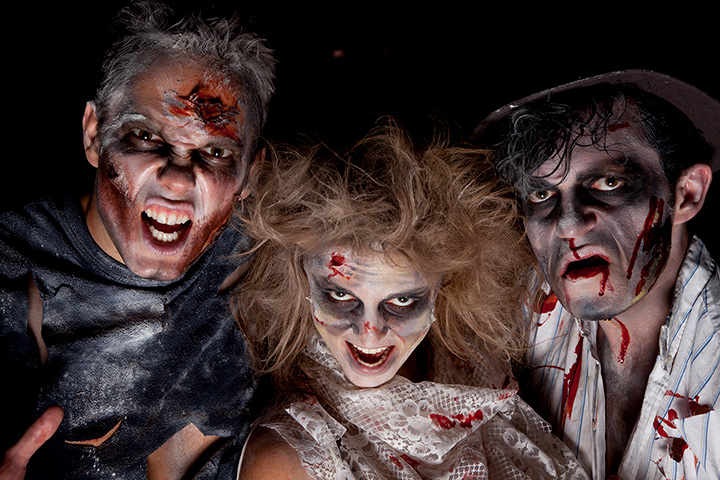 Haunted Cleveland Ghost Tour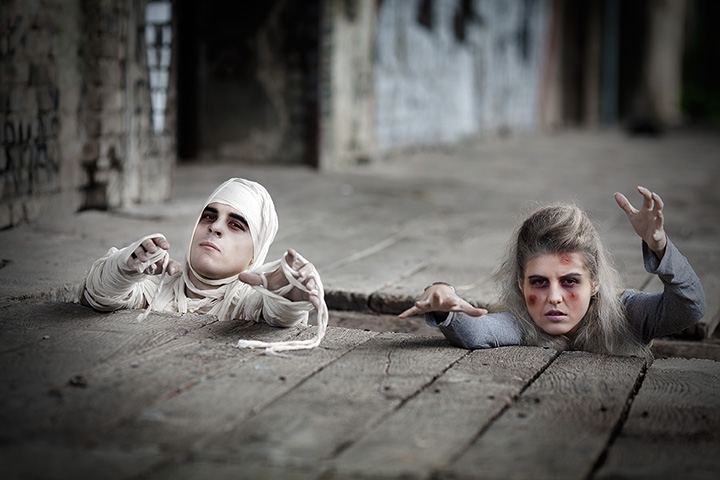 Buzzard Cove Scream Park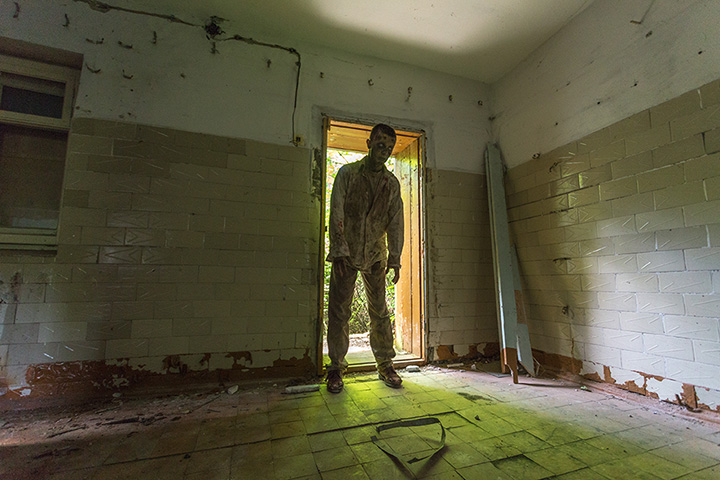 7 Floors of Hell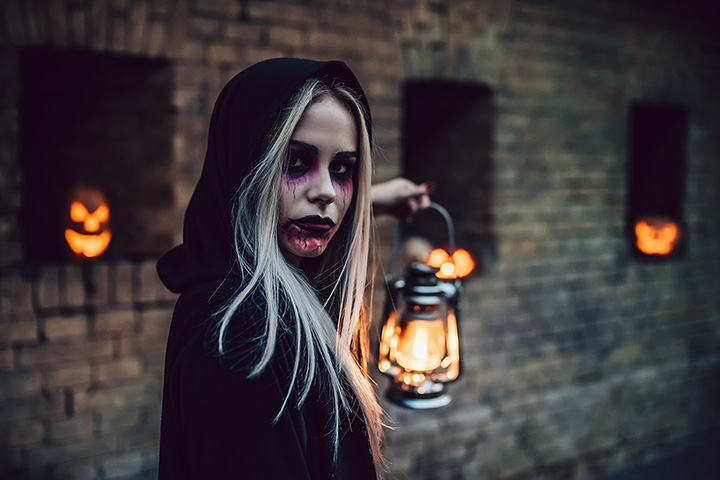 Forest of Screams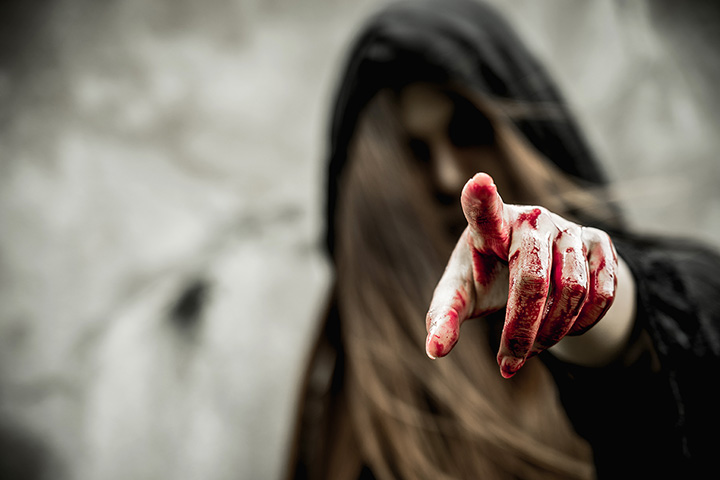 The Hudson Haunted House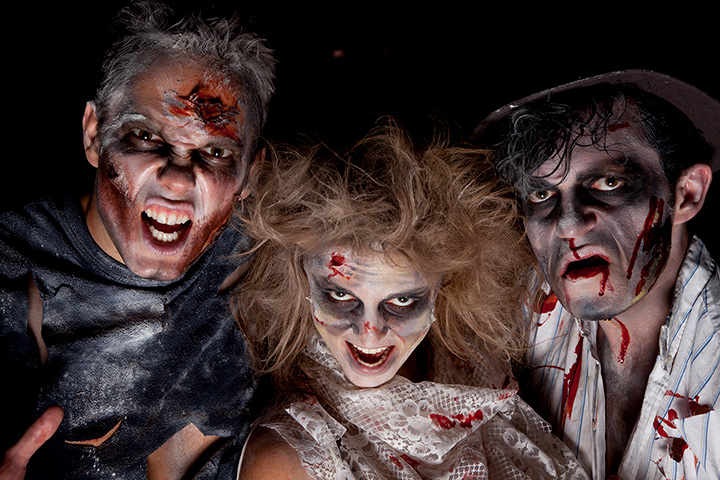 Spooky Ranch at Rockin-R-Ranch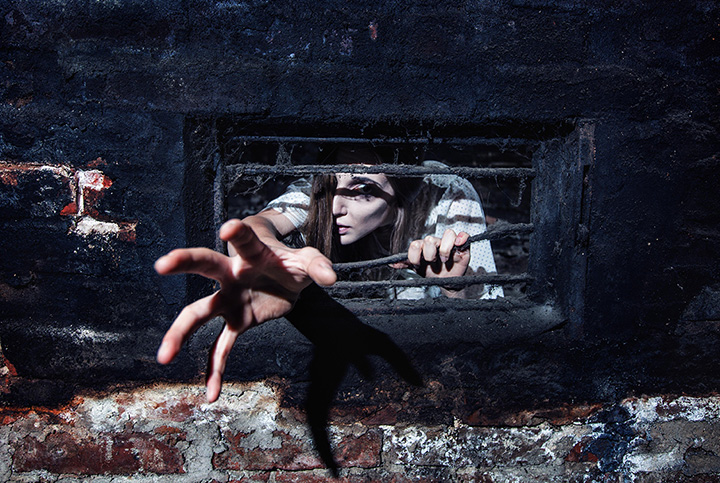 The Haunted Wood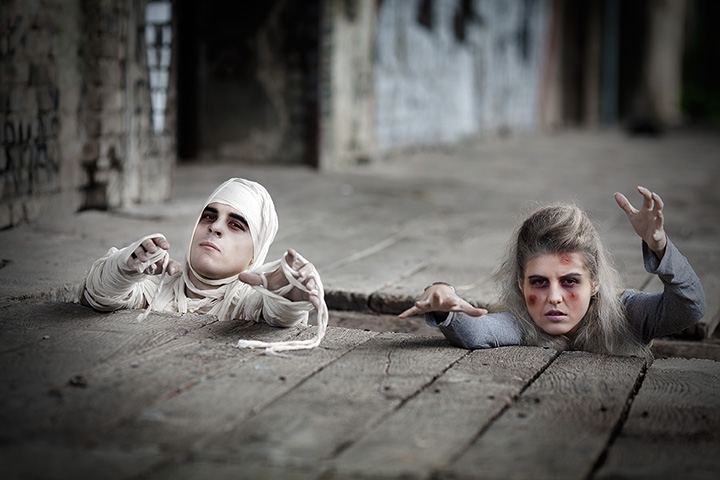 American Red Cross News - Disaster Relief Support Needed
American Red Cross News - Give Something That Means Something
American Lung Association October News: RSV, Clinical Trials, Fall Allergies, Asthma Education
School Closings View our updated school closings list.
Local schools find education near you., local groups view all the organizations in your community., businesses vfind popular businesses near you., jobs looking to work locally try these listings we found., list your organization.
Do you have a non-profit Organization that you'd like to add?
Post An Event
Promote your event to the community.
Submit A News Release
We want to hear about the latest and greatest story that's happening within our community.
Free: See How You're Listed
On Yahoo, Yelp, SuperPages, AmericanTowns and 25 other directories!
Improve Your Listing
Add your social media links and bio and promote your discounts, menus, events.
New Businesses
Be sure your listing is up on all the key local directories with all your important content (social links and product info).
20 million people rely on AmericanTowns each year to find & share local information.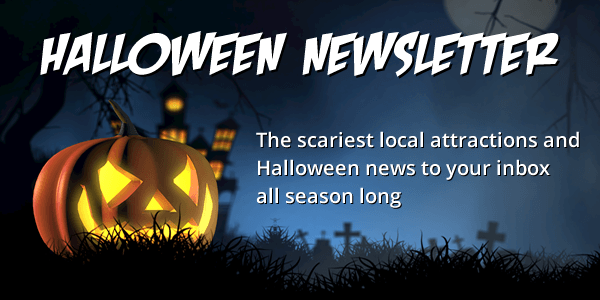 Advertisement

Halloween Events by City and County in Ohio
No matter where in OH you are, there are plenty of Halloween fun for you, your friends, and family to enjoy. Whether you're close to the city, or located in a more rural area, there are plenty of haunted attractions in every region of OH. Wherever you're located, there's bound to be some festive fun for you to enjoy this season - make sure to use OhioHauntedHouses.com city guide to find the most exciting attractions near you this fall!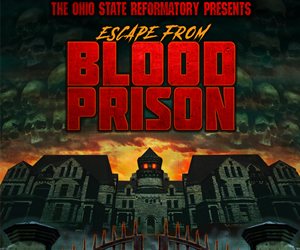 Escape from Blood Prison
Located in Mansfield 419-522-2644 Next open 12/8/23
The United States prison system is in disarray…The worst inmates all over the United States have escaped their respective institutions looking for a new place to call home. After numerous murder sprees and in some cases "Clown Sightings" across the nation these psychopaths have found the destination they were looking for in Mansfield Ohio….The Ohio State Reformatory! Once known for filming movie... Read More
Dayton Scream Park
Located in Dayton 937-397-2273
Dayton, Ohio's premiere scream park with four attractions! Come check out our New Compound! Trail trail sits on over 22 horror filled acres with over 25 scenes an more than 60 monsters waiting to see you as you take a half hour plus walk thru the compound, being chased by movie favorites, four wheelers, cars, an the monsters nestled within the trail.. Now featuring Texas, a new take on ... Read More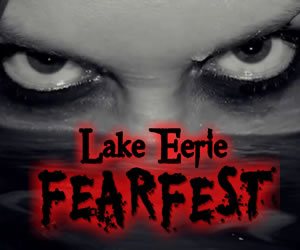 Lake Eerie Fearfest
Located in Sandusky 419-626-4467
Experience the #1 Haunted House in Ohio Looking for the best haunted house in Ohio?! Lake EERIE Fearfest @ Ghostly Manor Thrill Center is the one haunted house in Ohio you don't want to miss this haunted house season! Find out why Haunted Attraction Magazine ranked us the #1 Haunted House in Ohio, Forbes Magazine lists us in its Top 10 Haunted Attractions in the country, and The Sca... Read More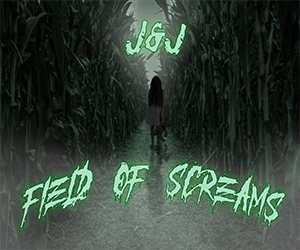 J&J Field of Screams
Located in Shelby 419-566-3955
J&J Field of Screams! North Central Ohio's newest haunted attraction takes you on a ¼ mile hayride to the doorstep of our cemetery. Here you must exit the wagon to begin your nightmarish trek to find your way back to safety. Most of our visitors do make it back alive but for those less fortunate, sheer terror awaits. If you survive the haunted woods, a 5 acre haunted maze is what you must conque... Read More
Brimstone Haunt
Located in Wilmington 513-409-0644 Next open 12/9/23
Four great scares for the family and the brave! Brimstone Haunted Hayride: Brimstone Kingdom was once a beautiful and prosperous place but that was before the Curse of Brimstone Road fell upon these lands. Now monsters, evil spirits, and various other horrors have thrown our land into chaos. Hopefully all of our guests make it back in one piece; IF they make it back at all... F... Read More
Hudson Haunted House
Located in Hudson 330-697-1279
Deep in the woods of Hudson, terrifying screams can be heard. The Hudson Jaycees are proud to present the annual Hudson Haunted House. Room after room of monsters and horrors that will shock and surprise. Winding corridors lead you down a maze of uncertainty and doom. The Hudson Haunted House is not for the timid. Can you survive the treacherous venture into "The Black Hole" or... Read More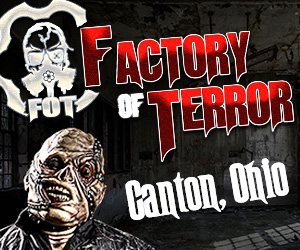 Factory of Terror
Located in Canton (330) 455-3327
The Factory of Terror in Canton, Ohio has won the Guinness World Record 3 times as the Longest Indoor Haunted Attraction in the world. The Factory is located inside an abandoned 160,000 sq. ft. aluminum foundry and features 5 full-length attractions and FIVE full themed bars: 1300 Lost Souls Asylum Industrial Nightmare Lafayette 13 Massacre on Mahoning The Abyss Read More
Land of Illusion - Haunted Scream Park
Located in Middletown 513-423-9960
Tired of the same old haunted house? At The Land of Illusion – Haunted Scream Park, we know how to dial up the dread. Come scream through this sprawling haunted theme park of delightful autumn fright… and bring your friends. We're always looking for a few good ghouls! Originally known as The Middletown Haunted Trail, the Land of Illusion Haunted Scream Park is a one of a kind celebratio... Read More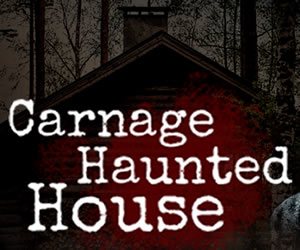 Carnage Haunted House!
Located in Columbus 614-535-8516
Welcome to Columbus Ohio's newest and most entertaining Haunted Attraction. Our indoor Haunt features innovative, scary and exciting new ideas that have been brought to life! We utilize a combination of realistically details sets, lighting and special effects to create a unique new take on the traditional haunted attraction. We have the latest props and our actors are well trained in the art... Read More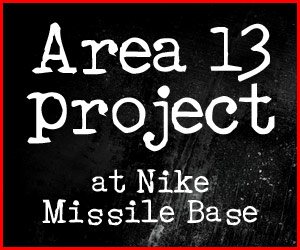 Area 13 Project
Located in Oxford 513-893-5585
America's LARGEST haunted missile base! Come be scared while exploring one of our country's old missile bases. Read More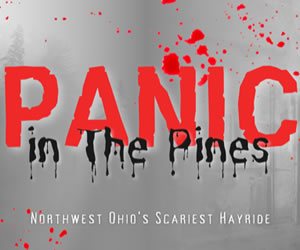 Panic In The Pines
Located in Genoa 419-461-1298
Panic in the Pines 2023 Panic in the Pines is a yearly Halloween haunt at Country Lane Tree Farm. There are 3 haunts which are all included in the price of your admission ticket. First board a wagon on the longest running, most interactive Haunted Hayride in NW Ohio. This hayride takes you deep into the dark backwoods of a 160 year old family farm. Looming Pines now grow where ... Read More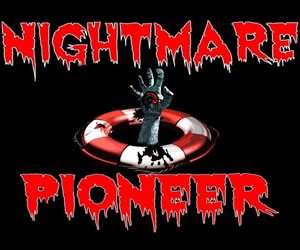 Nightmare @ Pioneer
Located in Chardon 440-285-0910
Don't miss our Nightmare @ Pioneer!! No age restriction but use discretion for children under 12 in the haunted houses. Attractions: Undead Mini Golf Freak Show Addition, Deads End Haunt Go Karts, Zombie Shooting Range and Zombie Town USA S.A.F.E. Archery! Zombies, Ghouls, and Creepy Creatures will frighten even the bravest soul! Outdoor Scare Zones: It's Heart Poun... Read More
Fear Forest Haunted House and Hayride
Located in Lordstown 330-824-3141
Take a ride through 68 acres of the area's most terrifying hayride and then get dropped off at the InsaneAtarium, the area's most intense haunted house in Youngstown Ohio. The Insane Atarium is a mental institution where the patients here experience the most bazaar treatments and some stay permanently due to the experiments gone completely wrong. Who knows... you might become a patient yourself!... Read More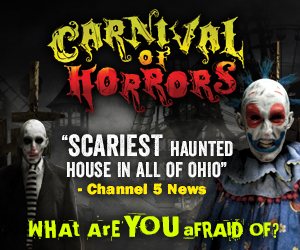 Carnival of Horrors at Stark County Fairgrounds
Located in Canton 330-576-6501
Voted TOP Haunted House in the Midwest and TOP 5 in the WORLD. "Scariest Haunted House in ALL of OHIO" - Channel 5 News What are YOU afraid of?? We dare you to experience the SCARIEST, MOST HORRIFYING, UNIQUE and UTTERLY INSANE HAUNTED HOUSE IN ALL OF OHIO. Prepare to survive 4 of the scariest haunted attractions of your life! Are you afraid of clowns? You start on a h... Read More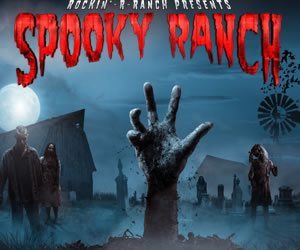 Spooky Ranch
Located in Columbia Station 440-236-5454
Spooky Ranch- Cleveland's Premier Haunted Event! Nationally ranked as one of the top haunted attraction in the country. You will scream, laugh, and be amazed! It began over 30 years ago with The "Famous Haunted Hayride", taking customers on a ride through the Forest of Fear where you experienced terror and suspense at every turn. You cannot escape the monsters, ghouls and danger lurki... Read More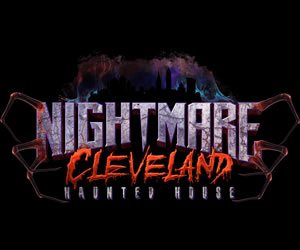 Nightmare Cleveland
Located in Cleveland (216) 377-2377
Cleveland's Premiere Haunted House! From the creators of Chippewa Lake Slaughterhouse, Nightmare Cleveland features High quality sets, immersive audio and horrifying characters that puts this show right on par with Universal Studios Hollywood Horror nights! We will also be open around other holidays, Friday the 13th's and a special summer event. Lasertag coming soon! Read More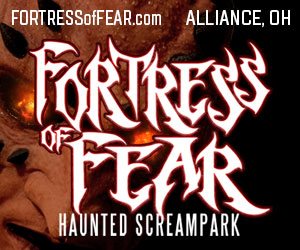 Fortress of Fear Haunted ScreamPark
Located in Alliance 330-823-3933
DON'T GO ALONE...Fortress of Fear is a Haunted Scream Park and Ohio's top rated haunted house and best haunted attraction located in the dead center of Akron, Canton and Youngstown. 2X Award Winner by Ohio Haunted Houses. Featuring 5 FREAKING attractions including enhancements to the FEAR FAIR scare zone and ZOMBIE ABOMINATION, an immersive combat between mortal and immortal fo... Read More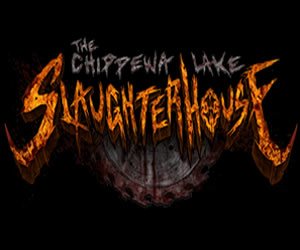 Chippewa Lake Slaughterhouse
Located in Chippewa Lake 440-623-3334
THIS HALLOWEEN SEASON PREPARE YOURSELF FOR A TERRIFYING HAUNTED HOUSE EXPERIENCE IN A REAL SLAUGHTER HOUSE! This Halloween season prepare yourself for a terrifying haunted house experience in a real slaughter house! Hollywood quality sets and professional actors. Over 50,000 square feet of horror awaits you in Chippew Lake, Ohio! The Karver family opened its d... Read More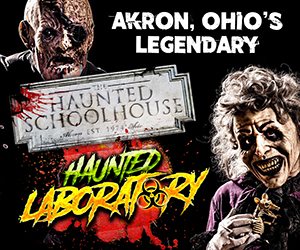 Haunted Schoolhouse & Laboratory
Located in Akron (330) 285-7000
For more than four decades, Akron's autumn air has been swarmed with screams gushing from millions of souls brave enough to explore our seven floors of combined terror. The Haunted Schoolhouse takes you on a three-floor journey through the librarian's scariest stories. Just wait until you see what Ms. Alvah has in store for you. In the Haunted Laboratory, a team of scientists is working to conta... Read More
Halloween Attractions By County
Allen County
Ashland County
Athens County
Belmont County
Butler County
Caledonia County
Clark County
Clermont County
Clinton County
Columbiana County
Crawford County
Cuyahoga County
Darke County
Defiance County
Delaware County
Erie County
Fairfield County
Franklin County
Fulton County
Geauga County
Greene County
Hamilton County
Hancock County
Hardin County
Harrison County
Henry County
Hocking County
Holmes County
Lake County
Lawrence County
Licking County
Logan County
Lorain County
Lucas County
Madison County
Mahoning County
Marion County
Medina County
Mercer County
Miami County
Montgomery County
Morrow County
Muskingum County
Ottawa County
Pickaway County
Portage County
Preble County
Putnam County
Richland County
Ross County
Scioto County
Seneca County
Shelby County
Stark County
Summit County
Trumbull County
Tuscarawas County
Union County
Van Wert County
Warren County
Washington County
Wayne County
Wood County
Halloween Attractions By City
Alliance, OH
Amherst, OH
Arcanum, OH
Ashland, OH
Barnesville, OH
Beavercreek, OH
Berlin Heights, OH
Bowling Green, OH
Broadview Heights, OH
Brunswick, OH
Calcutta, OH
Caledonia, OH
Chardon, OH
Chesterland, OH
Chillicothe, OH
Chippewa Lake, OH
Cincinnati, OH
Circleville, OH
Cleveland, OH
Cleveland Heights, OH
Coldwater, OH
Columbia Station, OH
Columbiana, OH
Columbus, OH
DELAWARE, OH
Doylestown, OH
Fairfield, OH
Findlay, OH
Fostoria, OH
Germantown, OH
Grove City, OH
Hamilton, OH
Hartville, OH
Hicksville, OH
Hilliard, OH
Hinckley, OH
Huntsville, OH
Ironton, OH
Kings Mills, OH
Kirtland, OH
Lafayette, OH
Lancaster, OH
Laurelville, OH
Lebanon, OH
Liberty Township, OH
Lordstown, OH
Loveland, OH
Lowellville, OH
Madison, OH
Mansfield, OH
Marengo, OH
Miamisburg, OH
Middletown, OH
Milford, OH
Milford Center, OH
Millersburg, OH
Minford, OH
Mogadore, OH
Monclova, OH
Montville, OH
Mount Sterling, OH
Napoleon, OH
Nashport, OH
New Paris, OH
New Springfield, OH
Newton Falls, OH
Newtown, OH
North Lawrence, OH
Oak Harbor, OH
Ostrander, OH
Owensville, OH
Painesville, OH
Pandora, OH
Pataskala, OH
Peninsula, OH
Perrysville, OH
Plain City, OH
Richfield, OH
Rittman, OH
Riverside, OH
Roseville, OH
Saint Clairsville, OH
Sandusky, OH
Springboro, OH
Springfield, OH
Sunbury, OH
Swanton, OH
Sycamore, OH
Trenton, OH
Uhrichsville, OH
Valley City, OH
Vincent, OH
Wauseon, OH
Waynesville, OH
Wellington, OH
West Alexandria, OH
West Chester, OH
West Salem, OH
Wilmington, OH
Wooster, OH
Yellow Springs, OH
Youngstown, OH
Zanesfield, OH
Zanesville, OH
2023 haunted house guide to the best scares in Northeast Ohio
It's time to SCREAM. It's the season of scares and things that go bump in the night; here's your list of the best haunted houses Northeast Ohio has to offer.
Don't just take our word for it; five of the attractions in our guide have been selected as part of the scariest places across the country to visit this Halloween by the Haunted Attraction Association (HAA), which, yes, is an organization that exists.
In no particular order, here's our list (and a handy map to find them all):
FACTORY OF TERROR Location: 4125 Mahoning Road NE, Canton.
This attraction has been scaring the heck out of Akron/Canton residents for more than two decades and is well worth the trip for people all across Northeast Ohio.
* This is one of the top haunted houses in the country, according to the HAA. *
The venue states it's one of the "largest indoor haunted houses in the world" and has even been recognized by Guinness World Records for the feat on three separate occasions.
The haunt is more than a mile long and is made up of five different attractions: Industrial Nightmare, 1300 Lost Souls, Lafayette 13, Massacre on Mahoning and The Abyss. More than 130 staff members and 500 monsters and animatronics help bring this haunt to life.
There are also several themed bars, such as Poison Ivy's Greenhouse Bar, Carnevil Bar and more, for refreshments.
CLICK HERE for dates, times and tickets.
THE HAUNTED SCHOOLHOUSE AND HAUNTED LABORATORY Location: 1300 Triplett Blvd., Akron.
This attraction has been a mainstay in Akron for years, comprised of two separate haunts in one convenient location.
The Haunted School House puts visitors inside the narrative of a creepy librarian named Ms. Alvah, who has a taste for magic and dark dungeons. She invites you to take a walk among the ancient tomes and dive into some truly horrific stories.
The Haunted Laboratory puts visitors face to face with Dr. Guggenheim — a mad scientist with a penchant for meddling with DNA. Can you escape from his lab and the terrifying creatures within?
Outside of the two haunted houses, visitors can enjoy food, beer and various shops on the midway. But beware, dangerous monsters are known to still be on the loose...
CLICK HERE for dates, hours and tickets.
NIGHTMARE CLEVELAND Location: 7460 Brookpark Road, Cleveland.
This year marks this haunted house's second season. It's brought to you by the creators of the Chippewa Lake Slaughterhouse.
Instead of the typical creepy farmhouse or another commonly used theme, Nightmare Cleveland's haunt has a sci-fi slant "with Hollywood quality set design and creatures from your worst nightmares." Plus, it underwent a "massive expansion" to bring you even more scares this year.
It's already open for the season.
SPOOKY RANCH Location: 19066 East River Road, Columbia Station.
Another of Greater Cleveland's premier haunts, Spooky Ranch , is actually five separate attractions designed to startle and scare you out of your mind.
The Ranch features the following haunted houses and attractions: Extreme Nightmares, The Famous Haunted Hayride, The Haunted Barn, The Bloodslingers' Saloon and Monster Vision in 3D.
If you're looking for something truly scary and have nerves of steel, make sure not to miss Extreme Nightmares. It features "extreme gore, blood, guts, frightening scares and in-your-face acting." The haunt is a living-breathing production that will "linger in your mind and cause you sleepless nights," according to its creators.
ESCAPE FROM BLOOD PRISON Location: The Ohio State Reformatory, 100 Reformatory Road, Mansfield
This hellish nightmare is Ohio's only haunted house set in a real prison. Blood Prison isn't your typical haunted house. According to its creators, "Escape From Blood Prison offers the only haunted hellscape in a real prison at The Ohio State Reformatory. Don't wait to test the authenticity. Violent men were kept here, and some never left — even after death."
CHIPPEWA LAKE SLAUGHTERHOUSE Location: 5665 Chippewa Road, Chippewa Lake
This attraction features over "70,000 square feet of horror," a Hollywood-quality set and a storyline with professional actors.
"The Karver Family opened it's doors to 'Karver Meats' in 1948 and quickly became the main meat supplier for Medina and Cuyahoga County. The factory closed 40 years later after many cases of employees went missing, it was never proven whether The Karver Family was responsible or not. No one has heard from The Karvers' since, however, rumors of strange creatures spotted on the property have local residents and law-enforcement too terrified to investigate."
BLOODVIEW Location: 1010 Towpath Road, Broadview Heights.
This haunted house takes scaring people to the next level. The house is built and staffed by The Legion of Terror — an improvisational horror acting, makeup and special effects production company.
According to the venue, "Bloodview is more than just a Haunted House; it is an 'Interactive Dark Experience' where you become a part of the ever-changing show."
Bloodview is touted as more than a simple haunted house — it's a living, breathing experience. The best part? All proceeds go to various charities.
You can get a free fast pass upgrade if you bring a wristband or ticket from any other haunted house you visited this season.
CLICK HERE for dates and hours.
LAKE "EERIE" FEARFEST GHOSTLY MANOR Location: 3319 Milan Road, Sandusky.
Fearfest is an aptly named collection of six haunted houses grouped together at the Ghostly Manor Thrill Center in Sandusky.
Fearfest has also been ranked by Forbes as one of the best-haunted attractions in the country. The houses feature a host of "demonic children, living dolls, the possessed and all sorts of creatures," that, according to the publication, helped land the Sandusky icon squarely on the top 10 list.
CARNIVAL OF HORRORS Location: Stark County Fairgrounds, 305 Wertz Ave. NW, Canton.
The Carnival is home to four haunted houses — The Fun House, Trail of Terror, Insane Asylum and Freakshow (in 3D Terrorvision).
And if you're afraid of clowns, "get ready for the scariest night of your life."
FOREST OF SCREAMS Location: 1662 Medina Road, Medina.
Haunted houses and mazes, not your thing? Then head to Medina for a haunted hayride and a jaunt through a gigantic forest filled with monsters and who-knows-what lurking behind every twist and turn.
If you decide you're brave enough and want another scare, then you can check out the Mortuary House, a former funeral home with an evil caretaker who may never let you leave.
CEDAR POINT'S HALLOWEEKENDS Location: 1 Cedar Point Drive, Sandusky.
HalloWeekends has something for everyone, but if you're looking for some real thrills, the scares come after dark with terrifying haunted mazes and outdoor scare zones.
Don't miss the following indoor frights: Midnight, Blood Bath, Fearground Freak Show, Slaughter House, and The Haunting of Eerie Estate. Outdoor scare zones this year include Clownz Death Metal Tour, Cornstalkers 2.0, Tombstone Terror-tory, Cut Throat Cove, and Blood on the Bayou.
In addition to the haunted houses, brave visitors can still ride their favorite roller coasters. Just beware of the lurking "screamsters" that hide in the shadows waiting to scare unwary guests.
CLICK HERE for dates, times and tickets. Also, you can CLICK HERE for a downloadable map showcasing all of the activities available this year.
7 FLOORS OF HELL AT EVIL UNLEASHED Location: The Cuyahoga County "Scare" grounds, 19191 Bagley Road, Middleburg Heights
This year marks an update to one of the area's most frightening haunted house destinations. The creators of this attraction promise an "adrenaline-pumping experience like no other." There are seven haunts to visit, each with a unique theme and handcrafted sets, special effects and actors that, combined, create an "atmosphere of dread that will haunt your nightmares for years to come. Prepare to confront your deepest fears and embark on a nightmarish adventure that tests your courage to the core at Evil Unleashed."
The park is comprised of the following attractions: Circus Rejects, House of the Dead, Asylum, Field of Screams, Wormhole, Haunted Mansion and Anubis' Revenge.
HAUNTED HYDRO Location: 1333 Tiffin St., Fremont.
This haunted house has been a mainstay of Fremont for three decades and has been updated for 2023 to feature three haunts. It's also one of the most unique haunts around, as the facility was built in 1911 as a hydroelectric power plant.
Fog Harbor: "Something strange is happening in the woods and along the river. A thick fog fills the trees, and the smell of death lingers. Every step could be your last!"
The Void: "Inside the 44ft tall walls of a once working Hydroelectric Plant, your entire journey is like a nightmare you can't awake from. The is no rhyme or reason for what you see, only a fractured look into the mind of the former Hydro Curator, Edison Bates."
Wasteland: "This corner of the Hydro that has been abandoned for years has become nothing more than a toxic playground. Unsafe to even visit as trash and waste litter the grounds. Barrels are leaking some type of substance that is turning the ground black. Keep Out and Do Not Enter!!"
THE HUDSON HAUNTED HOUSE Location: 2250 Barlow Road, Hudson.
This place has been scaring visitors for half a century. The haunt is run by the Hudson Jaycees, a nonprofit organization that helps foster leadership skills and fellowship in the area.
"Step into the darkness and prepare for the fright of your life at Hudson Haunted House. Our black-out maze is unlike anything you've ever experienced, featuring an array of terrifying rooms that will test your courage at every twist and turn."
GHOUL BROS Location: 3235 Manchester Road, Unit X, Akron. It's located in the Portage Lakes Acme Plaza.
This haunted house is highly ranked on The Scare Factor, a website that reviews and rates haunted houses. A review in 2019 said this haunt delivers a "superb experience with fantastically detailed sets, awesome effects, superb makeup and masks, and a large cast that is positively rabid and relentless in their job of frightening guests."
MOHICAN HAUNTED SCHOOL HOUSE Location: 155 W. 3rd St., Perrysville.
This haunt is aptly named and is located inside an old school building that was built in 1924. The Scare Factor calls this haunt one of the top attractions around.
"This haunted schoolhouse is filled with fright! With each turn, the suspense will continue to rise. After years and years of vacancy, this haunted schoolhouse was resurrected to bring you fear," the Scare Factor said in a review.
FORTRESS OF FEAR SCREAMPARK Location: 12175 State St. NE, Alliance.
The attraction has quite an unsettling theme designed to make your skin crawl.
According to its creators, "In the backwoods of Alliance, Ohio, lies the ruins of a terrifying and unsettling fortress that has haunted excavators for centuries. As excavation efforts continue, the unearthing of this paranormal empire grows, leaving onlookers questioning the true evil that exists on the property deep within the dark and narrow corridors into the unknown."
The site also features other Halloween-themed activities such as "Glo-kart" rides, a Tilt-A-Hurl ride, novelty games and some spooky concession stands.
Did we miss your favorite haunted house?
If you didn't see your favorite spot on our list, send us an email and let us know.
Sign up for What Happened Now? - a daily email newsletter spotlighting the top news in the Cleveland area each day.
Now signed up to receive the what happened now.
Click here to see how we're following through on impactful stories from your community.
Get the best experience and stay connected to your community with our Spectrum News app. Learn More
Continue in Browser
Get hyperlocal forecasts, radar and weather alerts.
Please enter a valid zipcode.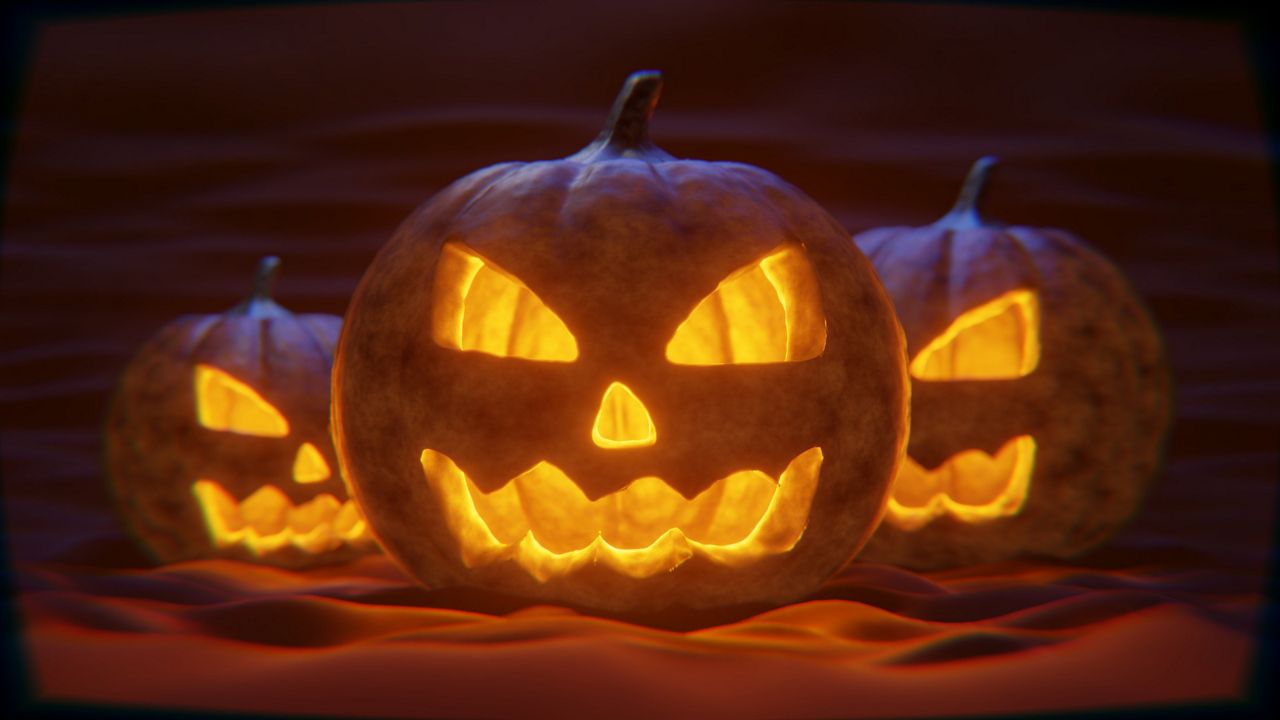 Here are some of Ohio's bone-chilling haunted houses to visit this Halloween
OHIO — Ghouls, skeletons, zombies and more — Ohio has tons of haunted houses ready to give thrill seekers a fright.
According to thescarefactor.com , there are more than 130 haunted house entries for the state of Ohio.
Whether you want to go to a scream park or a giant prison, there's plenty to choose from this Halloween.
And of course, there are more to visit that may not be on this list. To check what's in your area, click here.
Southern Ohio
Brimstone haunt.
This year, Brimstone Haunt is offering six experiences for guests. Each attraction is rated from one to five skulls depending on its attraction intensity.
Let's start with the scariest attraction: Psychosis, ranked a whopping five out of five skulls. Brimstone Haunt said guests will experience "disturbing scenes of horror."
The second is Forgotten Forest, ranked four out of five skulls. Guests take a walk through the woods, and Brimstone Haunt warns they may not be the same once they escape the forest.
The third is Zombie Assault, ranked three out of five skulls. As the name suggests, it's an apocalypse with a disease spreading all over the globe.
The fourth is Haunted Hayride, ranked two out of five skulls. Visitors will take a ride in the fields where "many horrors have been reported."
The last two are both ranked one out of five skulls: Dead Shot Paintball, which allows guests to take their aim at zombies, and Cranium Crusher, in which guests have to use hammers to crush brains back into the zombies.
Tickets : (They are $5 cheaper when purchased online)
Haunted Hayride: $20 (online)
Forgotten Forest: $18 (online)
Psychosis!: $11 (online)
Dead Shot Paintball: $11
Zombie Assault: $7
Cranium Crusher: $5
Combo Ticket for Haunted Hayride, Forgotten Forest and Psychosis: $32
Fast pass combo: $52
Location: 525 Brimstone Rd. Wilmington, Ohio
Days of operation: It will open starting Sept. 15, and will be open every Friday and Saturday throughout September and October.
Land of Illusion Scream Park
Land of Illusion offers six different attractions for guests to fulfill their adrenaline rush: Phobia, Temple of Terror, Killer Klowns, Dr. Psycho's Haunted Estate, Middletown Haunted Trail and Dysphoria. There's also a slew of live shows and events Land of Illusion will be hosting throughout the fall, including Ghost Busters Live! on Sept. 30.
Friday or Saturday general admission: $50
General admission plus the fast pass: $75
Friday or Saturday pass for one attraction: $20
Days of operation: Friday and Saturday nights starting Sept. 8.
Location: 8762 Thomas Rd., Middletown, Ohio
Mt. Healthy Haunted Hall
This attraction has been around since 1990 and has added more attractions ever since. This year, the haunt is offering 20 scenes that will include never-before-seen attractions, but will also include the classics, such as Dracula and Hellavator.
Tickets : $12 per guest, but a $2 discount is applied if a canned good is donated. Fast passes are available for $18. Cash only. Guests can also get $4 off on Sept. 29 and Sept. 30, or they can get $6 by bringing a canned good.
Days of operation : Opens Sept. 29 and runs every Friday, Saturday and Sunday through Oct. 28.
Location : 7700 Steward Ave., Mt. Healthy, Ohio
The Dent School House
This isn't your average school house. The Dent School House is known for its local legend, garnering national attention by guests far and wide. It has also been featured in publications like USA Today and the Travel Channel, being named one of the most haunted attractions in the nation.
The building was once Dent Public School, and lore says it closed after many children went missing between 1942 and 1955. The story says parents stormed the building in anger, and found the children dead in the basement. The janitor was to blame. While there are no records to back this up, the Cincinnati Enquirer reported the school, along with one another, closed in 1949 and the students were moved to another school.
Tickets : There are several different ticket options for each attraction and show it offers. Click here for more information and availability.
Days of operation: Opens Sept. 15 and runs on Thursdays, Fridays, Saturdays and Sundays. It'll also be open Monday, Oct. 30 and Tuesday, Oct. 31. It offers ghost tours on Wednesdays.
Location: 5963 Harrison Ave., Cincinnati, Ohio
Central Ohio
The ohio state reformatory.
This haunted attraction has quite the backstory. The Ohio State Reformatory was in operation from 1896 to 1990, when it was ordered to close down stemming from prisoners' class action lawsuit, stating the prison was overcrowded and inmates were housed in inhumane conditions. The prison has witnessed hundreds of deaths, and a riot that involved the death of two prison guards.
It's also been an attraction for Hollywood, having once been a backdrop for movies like Shawshank Redemption. When it's not offering tours or putting on an event in honor of Shawshank, it transforms into a haunted house filled with zombies, witches and a screaming queen.
Tickets : General Admission is $35 and the Ultra Lightning Pass is $75.
Days of operation : Sept. 29 through Oct. 29 on Friday, Saturday and Sunday nights
Location : 100 Reformatory Rd., Mansfield, Ohio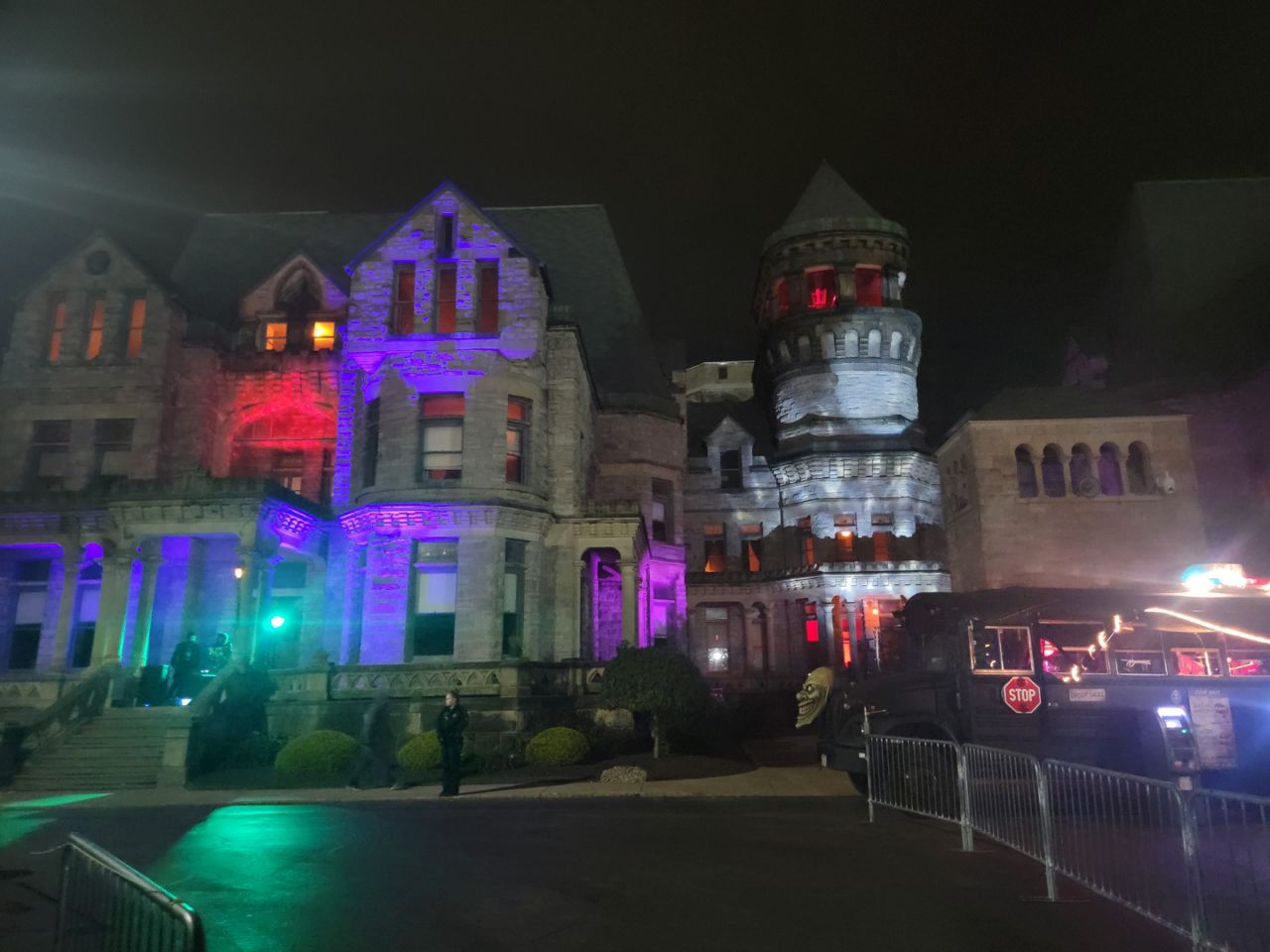 Carnage Haunted House
This immersive attraction uses lighting and special effects to make monsters come to life. It features two haunted houses — The Bayou, which features an ancient voodoo priestess that plagues a swamp full of cursed creatures, and the other is The Entity, an abandoned hospital wrecked with carnage.
Tickets : $25 for general admission. Fast passes are $35. They're also offering Immediate Access Admission, which costs $65.
Days of operation: Fridays and Saturdays starting Sept. 15. It'll also be open Thursday, Oct. 26 and Sunday, Oct. 29.
Location: 3770 Refugee Rd., Columbus, Ohio
Dead Acres (Haunted Hoochie)
Dead Acres has been spreading fear for two decades in Columbus. However, the history of the place goes back 50 years, when it once offered hayrides.
This attraction is not for the easily frightened. Using sensory-overload and monsters that are beyond the mind's imagination, this place is where nightmares thrive.
Tickets : $30 for general admission, $50 for a speed pass.
Days of operation: Thursdays, Fridays and Saturdays starting Sept. 14.
Location: 13861 Broad St., Pataskala, Ohio
Fear Columbus Haunted House
Previously dubbed the 13th Floor Columbus, it offers multiple attractions for guests to experience. There are two main attractions: The Summoning Animal Instinct and Aftermath: The Final Stand.
Tickets : There are no door sales this year.
General Admission Presale: $19
Fast Pass Presale: $29.99
Immediate Access Presale: $39.99.
Ticket prices are subject to change.
Days of operation: Open starting Sept. 15 on every Friday and Saturday night until Nov. 4. There will also be additional days, including Oct. 12, 18, 19, 24, 25, 26, 30 and 31.
Location: 2605 Northland Plaza Dr., Columbus, Ohio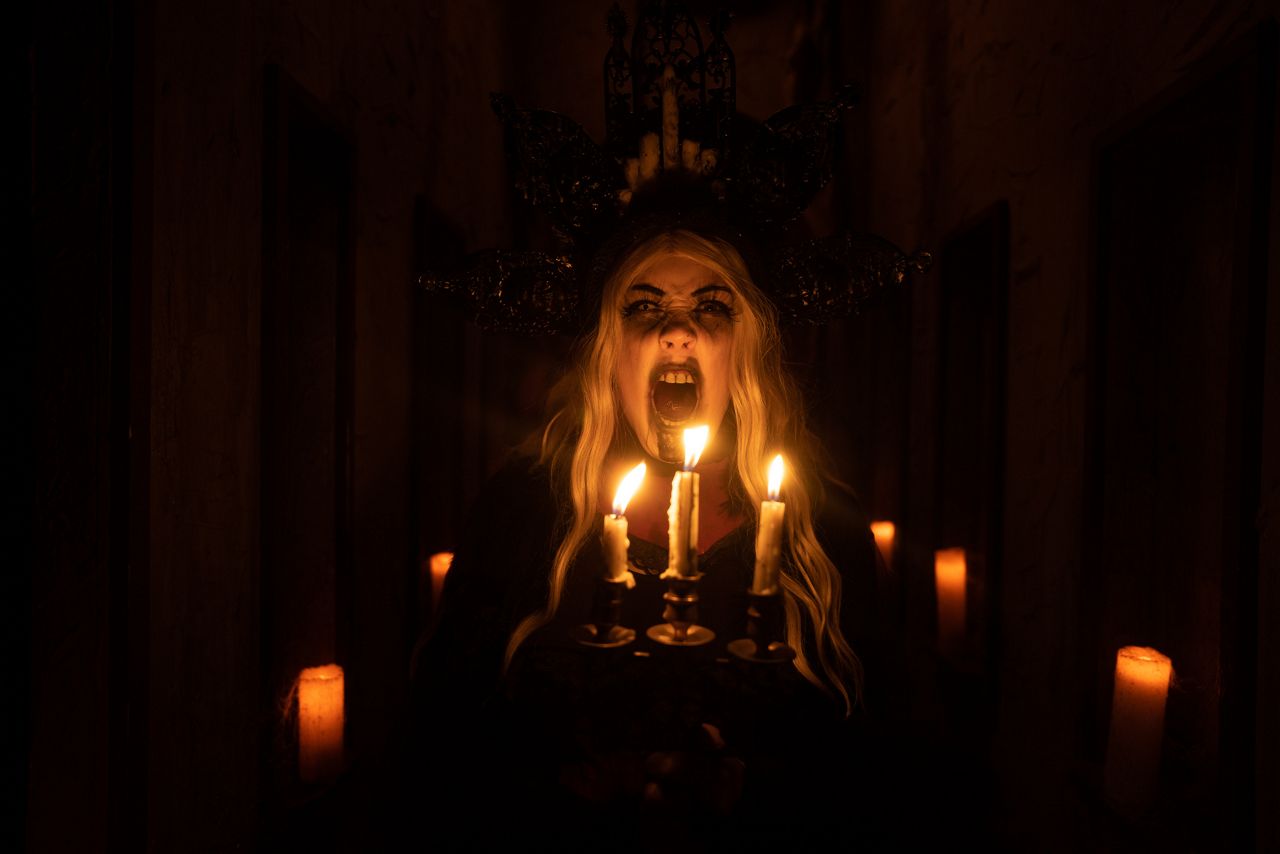 Dayton Scream Park
This year, the park turns 21, and it's going all out. The haunt said it'll have all new scenes, props, monsters and a new compound. To be put simply, "it ain't no walk in the park," organizers said.
Tickets: $20 on Fridays and $25 on Saturdays. VIP options will be available.
Days of operation: Will be open on Fridays and Saturdays starting Sept. 8.
Location: 4040 Wright Way Rd. Dayton, Ohio 45424
Northern Ohio
Haunted schoolhouse & laboratory.
This year marks 50 seasons of fear for the Haunted Schoolhouse & Laboratory. The two haunted houses are at the same location, giving double the scare factor. Guests will face Ms. Alvah, a not-so-average librarian, who manages to turn students into the terrifying tales within the books on the shelves. They will also meet Dr. Guggenheim, a deranged doctor who knows how to manipulate genes.
Online general admission: $30
Online Fastpass is $42
For "peak nights," listed on the schedule, GA tickets are $35 and the online Fastpass is $47.
For those who are purchasing tickets on the day of the event, $2 will be added.
Days of operation : Every Friday, Saturday and Sunday starting Sept. 23. The haunted attraction won't be open on Sept. 24, but it will be open for Halloween.
Location : 1300 Triplett Blvd., Akron, Ohio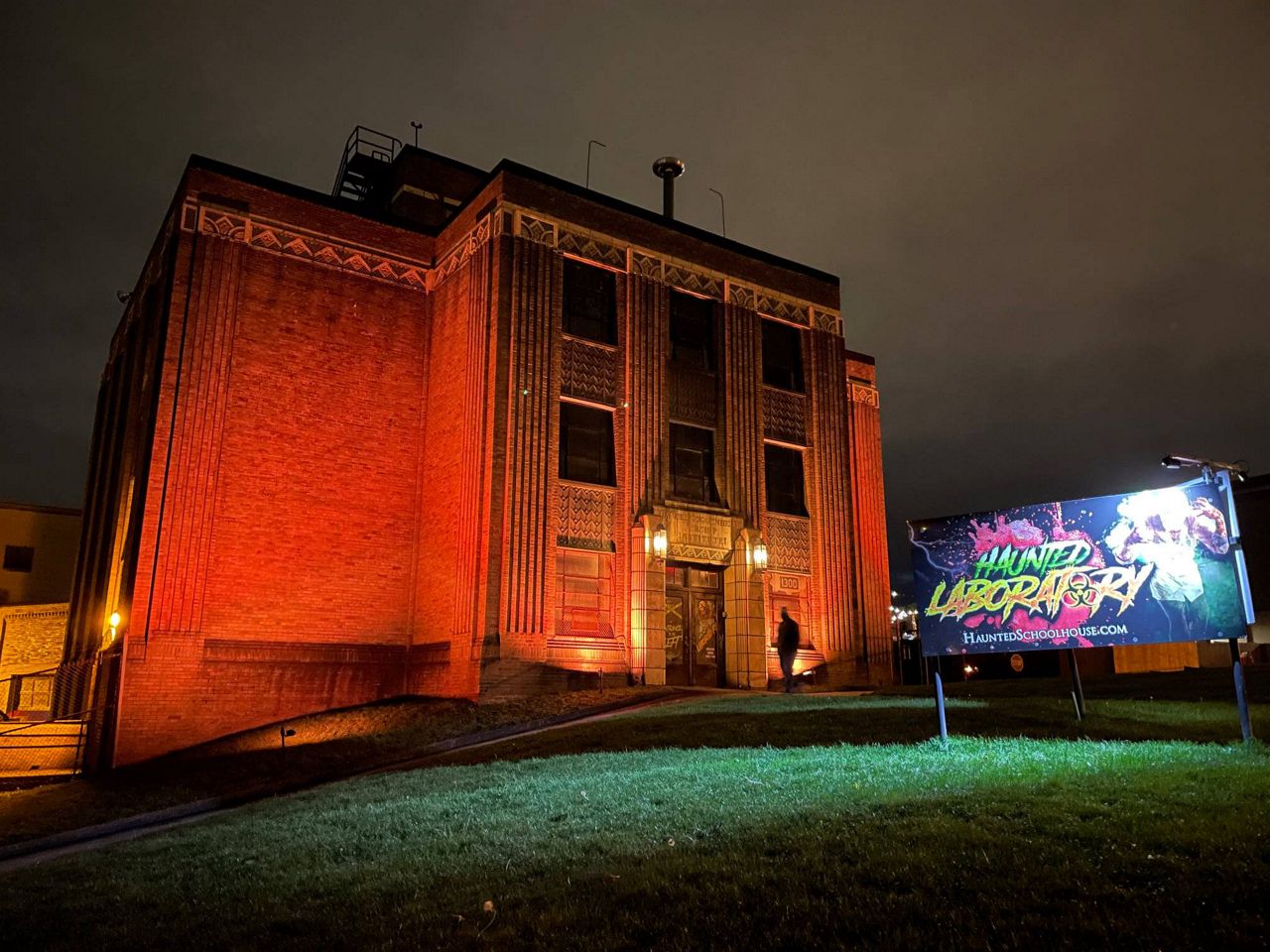 Fear Forest Haunted House & Hayride
This haunted hayride and house offers four attractions: Insane-a-tarium, Psycho Path, Haunted Hayride and the Forbidden Cornfield. Guests will have their choice of going through a one-mile long hayride full of nightmares, a mental institution with bizarre treatments, a house full of guts and gore, or a walk where guests may come face-to-face with "the crazies."
Tickets : $12 for the hayride only, and $30 for all attractions. Fast passes are also available.
Days of operation : Open Fridays, Saturdays and Sundays starting Friday, Sept. 22 through Oct. 29.
Location : 6878 Tod Ave., Lordstown, Ohio
Factory of Terror
This haunted house is among the largest in the world, as documented by the Guinness World Records three times. It has over five attractions: 1,300 Lost Souls, Industrial Nightmare, Lafayette 13, Massacre on Mahoning and The Abyss.
Fridays and Saturdays are $32 on site and $30 online.
Peak nights (identified by its calendar) are $37 on site and $35 online.
Sundays are $27 on site and $25 online.
There are also passes for kids and fast passes available.
Days of operation : Open Fridays, Saturdays and Sundays starting Sept. 23. It won't be open on Sept. 24.
Location : 4125 Mahoning Rd., Canton, Ohio
Carnival of Horrors at Blossom Music Center
For those who are deathly afraid of clowns, this may or may not be the haunted attraction for you. This attraction offers guests four options: an abandoned fun house, a trail of terror, the insane asylum and a "freakshow," a 3-D experience sure to give guests a fright.
Tickets : General admission at the door is $25. It's $24 if purchased online. There's also a fast pass and group pass options.
Days of operation : Every Friday, Saturday and Sunday starting Sept. 29 through Oct. 29.
Location : 1145 West Steels Corners Rd., Cuyahoga Falls, Ohio
LATEST NEWS

The Columbus Dispatch
Halloween 2023: Your guide to haunted houses, attractions near Columbus and across Ohio
Posted: October 2, 2023 | Last updated: October 2, 2023
Ohio has no shortage of haunted houses and attractions, which makes sense as the state is regularly named one of the most haunted in the country .
Around Columbus and within driving distance are some truly scary haunted attractions in a variety of settings, including experiences at the old Ohio State Reformatory and the Historic Licking County Jail, an old schoolhouse, a former town hall and more.
Ohio sites are named among the top haunted attractions and best theme park Halloween events in the country, according to USA Today readers. Escape from Blood Prison at the Ohio State Reformatory was named among the nominees for top haunted attractions. Kings Island's Halloween Haunt and Cedar Point's HalloWeekends were ranked 4th and 9th, respectively, for top theme park events.
Read on for 13 of the top haunted houses and attractions driving distance from Columbus.
Fear Columbus
Where : 2605 Northland Plaza Drive
When : Open through Nov. 4. Dates and times vary; see website
Highlights : Make your way through two haunted houses, one where a cult is summoning demons and a new attraction, where high school students mistakenly release an "unspeakable force" on the eve of Halloween, aka Devil's Night.
Admission : Tickets online only, starting at $19.99 and vary based on date and demand
Age recommendations : Not recommended for children younger than 13. Anyone under 13 must be accompanied by a parent or guardian.
Information :  fearcolumbus.com
Carnage Haunted House
Where : 3770 Refugee Road
Highlights : Make your way through two haunted areas: The Bayou is a swamp full of cursed creatures, and The Entity is an abandoned hospital occupied by a spooky being.
Admission : Starting at $25
Age requirements : Anyone younger than 18 must be accompanied by an adult.
Information :  carnagehauntedhouse.com
ZOMBIEzi Bay
Where : Columbus Zoo and Aquarium, 4850 Powell Road, Delaware County
When : Select Thursdays for 21+ adult night and Sundays, 6 to 10 p.m.; Fridays and Saturdays, 6 p.m. to midnight, Sept. 22 through Oct. 29
Highlights : Four haunted houses include Eternal Darkness, Pleasant Screams Laboratory, the Sinister Sideshow and new this year, Grave. Scare zones include Photosynthesis and Welcome to Dead River. Rides, including a bumper car experience amped up for scares and a 50-foot-tall drop tower, are also included with admission. However, the park reserves the right to close gates and stop admission if the park reaches capacity.
Admission : $29.99 in September and Sundays in October, $33.99 for Fridays and Saturdays in October, and $44.99 for adult nights, plus $10 parking
Age recommendations : Not recommended for children under 13.
Information :  zombiezibay.columbuszoo.org
Escape from Blood Prison
Where : Ohio State Reformatory, 100 Reformatory Road, Mansfield
When : Fridays and Saturdays, 7 p.m. to midnight and Sundays, 7 to 10 p.m., Sept. 29 through Oct. 29
Highlights : Tour the old reformatory by night, with abundant scares. Add a touch pass, which allows all scare actors to touch you, for a more frightening experience.
Admission : Online tickets only; Starting at $40 with parking
Age requirements : For ages 10 and older. Be prepared to show proof of age (birth certificate or school ID) for anyone who looks like they might be younger than 10.
Information :  bloodprison.com
HalloWeekends
Where : Cedar Point, 1 Cedar Point Drive, Sandusky
When : Thursdays, 6 p.m. to midnight; Fridays and Saturdays, 11 a.m. to midnight; Sundays, 11 a.m. to 8 p.m., through Oct. 29. Operating dates and times subject to change without notice; check website before visiting.
Highlights : Along with the regular Cedar Point rides and other activities, the park will have special Halloween activities and shows during the day, and three indoor haunted mazes and five scare zones at night.
Admission : Starts at $49.99 online, or $99 at the gate plus $30 parking
Age recommendations:  "May be too intense for young children ..."
Information :  cedarpoint.com/events/halloweekends
Halloween Haunt
Where : Kings Island, 6300 Kings Island Drive, Mason
When : Fridays and Saturdays, 6 p.m. to midnight, and select Sundays, 6 p.m. to 11 p.m. through Oct. 28. Operating dates and times subject to change without notice; check website before visiting.
Highlights : Enjoy the usual thrill rides along with a family-friendly Tricks and Treats Fall Fest by day, and four scare zones, five mazes, haunted attractions and live shows by night.
Admission : Starts at $44.99 online, or $99 at the gate plus $30 parking
Age recommendations:  "Halloween Haunt is intended for mature audiences and is not recommended for children under 13." Guests younger than 16 years old must be accompanied by an adult at least 21 years old after 4 p.m., a year-round rule.
Information :  visitkingsisland.com/events/haunt
Things to do this fall: Where can you find pumpkin patches near Columbus? Check out our list
Mohican Haunted Schoolhouse
Where : 155 W. Third St., Perrysville
When : Select Fridays and Saturdays, 7 p.m. to 11 p.m., through Nov. 4; Sunday, Oct. 22, 6 p.m. to 9 p.m.
Highlights : A 30-minute, 1920s, haunted schoolhouse experience over 3 floors, including an "ominous" basement and an outdoor exhibit featuring "terrifying creatures."
Admission : $24 online, $30 at the door
Age recommendations : Children 12 or younger must be accompanied by an adult, and "do not bring children that cannot capably navigate a haunt by themselves."
Information : mohicanhauntedschoolhouse.com
Brimstone Haunt
Where : 525 Brimstone Road, Wilmington
When : Friday and Saturday nights in October and Nov. 4. Ticket office opens at 7 p.m. and closes at 11:30 p.m. Hayride queue closes at 11:45 p.m. Attractions start running at dark and run until lines are empty.
Highlights : The Ohio Renaissance Festival's scary sibling serves up five horrific experiences: a relatively tame Haunted Hayride, a high-intensity Forgotten Forest adventure, a Psychosis maze rated five out of five skulls for creepiness, and zombie attractions, including a Dead Shot paintball shooting gallery where guests attempt to shoot zombies.
Admission : Online prices (prices at the door are $5 more): Haunted Hayride, $20; Forgotten Forest, $18; Psychosis, $11; Zombie Assault, $7; Dead Shot Paintball, $11; Axe Throwing and Cranium Crusher, $5 each. Combo and fast pass packages are also available. $3 parking
Age recommendations : Some attractions for ages 8 and older, others for ages 13 and older
Information :  brimstonehaunt.com
Jail of Terror
Where : 46 S. Third St., Newark
When : Fridays and Saturdays, 8 p.m. to 11 p.m. through Oct. 7; Fridays and Saturdays, 7 p.m. to midnight through Oct. 28; Sunday, Oct. 29, 7 p.m. to 10 p.m.
Highlights : Meet the spirits haunting the Historic Licking County Jail, which first opened in 1889 and is the death site of three sheriffs and 19 inmates, according to the Jail of Terror website.
Information : newarkjail.com
Haunted Town Hall
Where : 103 S. High St., Lafayette
When : Fridays and Saturdays through Oct. 28, 7:30 p.m. to midnight
Highlights : Two-story indoor haunted attraction in Lafayette's original town hall built in 1899. Scenes depict a terrifying mayor and the town hall's many uses as a fire station, school, theatre and library over the years. Also features a five-minute escape room.
Admission : Escape room, $7, Haunted Town Hall starting at $15. Combo and fast pass packages are also available.
Information : hauntedtownhall.com
Haunted Hoorah
Where : 311 Rose Ave., Marion
When : Fridays and Saturdays through Oct. 28, 8 p.m. to midnight
Highlights : A 15,000 square-foot, ten-acre, interactive, military/sci-fi-themed attraction where "recruits" come face-to-face with a doctor who runs a frightening super soldier program.
Admission : Starting at $30
Information : hauntedhoorah.com
J&J Field of Screams
Where : 5482 State Rte 61, Shelby
When : Fridays and Saturdays, Sept. 30 through Oct. 29, 7:30 p.m. to 11 p.m.
Highlights : A newer haunted attraction located on J&J Rietschlin Farm , features a quarter-mile hayride, haunted corn maze and new in 2023, haunted woods.
Admission : $20
Age recommendations : Not suggested for children under 10
Information : jjfieldofscreams.com
Haunted Hoochie
Where : 13861 Broad St. SW, Pataskala
When : Thursdays through Saturdays through Oct. 28, 7:30 p.m. to 1 a.m.
Highlights : Haunted attraction also known as Dead Acres, features a hayride, paintball gallery, movie screen, and walk-thru haunt with actors, animatronics and robotics. Known for its intense and realistic atmosphere. Expect graphic violence and horror.
Age recommendations : "If you are wondering if your kids are too young, your kids are too young."
Information :  deadacres.com
More haunts: Ohio makes a guest appearance in these six spooktacular movies
@taijuannichole
This article originally appeared on The Columbus Dispatch: Halloween 2023: Your guide to haunted houses, attractions near Columbus and across Ohio
More for You
The SUV with the highest death rate, according to data. Plus, find out the rest of the top 30.
The Best Potluck Desserts No One Thinks to Bring
Here is the average income for retirees in the US — how do you compare?
Jetson ONE, the new jetpack that can fly at the speed of a car, goes on sale next year — and its preorders already total 300 units
Most Americans believe they'd be better off financially, U.S. would be kept out of war if Trump reelected
Long before Elon Musk, Henry Ford went to war with Jewish groups
5 Japanese Cars To Stay Away From Buying
I Tried 6 Brands of Canned Tomatoes—This Is the 1 I'll Buy From Now On
30 Vintage Cakes Like Grandma Used To Make
Why The Commer Knocker Might Be The Strangest Engine Ever Built
Ferrari make changes after 'quite unusual' and 'crazy' deflection spotted
Elon Musk, who hates unions, has to deal with a rare strike at Tesla after his Swedish workers walked out
Trump trial nears end as prosecutors confident he 'didn't have the goods'
Research team invents revolutionary new batteries that are safer, cleaner, and last longer than lithium-ion
The Canned Soup That Can Double As A Creamy Pasta Sauce
Satellite Photos Show Aftermath of Strike on Russian Black Sea Ship
Democrat Schools Marjorie Taylor Greene With Brutal U.S. History Lesson
I'm a Senior. When Can I Stop Paying Property Taxes?
This Caribbean Island Is Largely Tourist-free and Doesn't Require a Passport — and Has 2 Chic New Hotels
Scientists sound alarm over America's billion-dollar problem: 'We have more targets, more exposure, more vulnerability'
13 Of The Most Haunted Places In Ohio [With Proof]
Last Updated on October 8, 2022 by Urbex Underground
If you're searching for haunted places in Ohio, we've got you covered! Below are 13 different haunted places you can explore across the great state of Ohio along with their status and exact GPS coordinates.
1. Tinkers Creek Cemetery
2. madison seminary, 3. lafayette hotel, 4. licking county historic jail, 5. ohio state reformatory, 6. eden park gazebo, 7. athens lunatic asylum – the ridges, 8. the victoria theatre, 9. lima tuberculosis hospital, 10. the spread eagle tavern, 11. beaver creek sate park, 12. anchorage mansion, 13. witches tower.
Valley View
Tinkers Creek Cemetery is located on top of a large hill in the middle of a field. The cemetery is well maintained, yet there is a strong sense of an eerie atmosphere.
This haunted cemetery is the final resting place of the Sauk Indian Chief Joc-O-Sot. He died in Europe from an old bullet wound and wanted to be buried in Minnesota or Wisconsin.
Hundreds of people have experienced hauntings here, including myself, who has captured children's voices on a digital recorder. A young boy who appears at the lake before sunset has also been reported by visitors.
Below are various ghostly voices captured on a digital recorder that was not heard in person.
Madison Seminary is a historic building in Madison, Ohio that once served as a school, hospital, and housing for families of Civil War soldiers. Many people believe that the building is the most haunted place in Ohio.
Visitors report a wide variety of activities that range from footsteps in the empty hallways to knocking sounds. They also report feeling as though they are being watched. It's common for visitors to capture angry female voices on the third floor in the attic, and child spirits in the map room.
One of the many teams investigating captured this crazed laughing during a visit. It's not uncommon to get full vocal tone and whole sentences while on the property.
The Lafayette Hotel is a great choice for a night of ghost hunting. Its former owner, S. Durward Hoag, is said to haunt the hotel, but isn't the only ghost that's been sighted.
The Lafayette is also home to the Lady in Green, a ghost who was allegedly killed by a construction worker in 1930. Although she's long gone, the ghostly apparition continues to hunt for her husband in the afterlife.
Visitors can take a Lafayette Ghost Tour, which takes them into areas of the hotel that are usually off-limits to the public. These include the boiler room and basement floor. There have been reports of two gentlemen, as well as a little boy.
If you're looking for proof just spend the night. There's a large book at the front desk with dozens of people's names, their room numbers, and what they experienced.
I personally had something grab me just after 3am while I was in bed. The next morning I had a circular bruise my on my calf. We also captured a few voices on our recorders.
The Licking County Historic Jail is one of the most haunted places in Ohio. This old jail has received national attention as a haunted location. It has even been featured on the Travel Channel show Ghost Adventures.
Visitors have reported hearing strange sounds, seeing apparitions, and feeling cold spots. They have also experienced loud banging and tapping noises. Some have even heard voices screaming and pleading for help. The dungeon is easily the most active area in the jail.
The prison is open for public and private tours.
The most common paranormal experience is banging and knocking which has been captured on video various times.
Ohio State Reformatory, also known as Mansfield Reformatory, was built between 1886 and 1910. It operated until 1990, when a United States Federal Court decision forced it to close. It's dark past easily makes it one of the most haunted places in Ohio.
The Ohio State Reformatory is also home to the Escape From Blood Prison, a 45-minute spooky walk through the prison.
The tour takes place on Fridays and Saturdays from 7 p.m. to midnight, and on Sundays from 7 p.m. to 10 p.m. Guests may purchase tickets online or at the venue.
The tour takes about 45 minutes, and the proceeds from the haunted event help to maintain the Reformatory.
Various teams of investigators have captured unknown angry voices and heard banging on the cell doors at night.
In 1927 Imogene Remus was gunned down in Eden Park by her enraged husband who didn't want to wait for the divorce to finalize. Her husband was George Remus, known as the "Bootleg King" who amassed his fortune from booze running.
Little in terms of proof has been captured, but if you have evidence please let us know!
The Athens Lunatic Asylum was an operating mental institution that once treated patients who exhibited odd behavior. Though the hospital is no longer in use, its campus remains an important historical and cultural landmark.
Tours are offered by the Athens County Historical Society and Museum. Tours are conducted on selected dates during the fall and winter months. Paranormal investigators have documented haunted lights and disembodied voices in the former asylum buildings.
As one of the most haunted places in Ohio, it's no surprise that so many people have captured voices and heard strange sounds. Below are a few disembodied voices from the asylum.
The history of the Victoria Theatre is filled with cryptic events, including a suicide that occurred on the stage. During a performance, a young man named Vicky walked off the stage, wedged a knife into the seat in front of him, and then threw himself on the seat.
This incident prompted the theater to be haunted, and the spirit of this young man has been seen by several people. Other ghostly happenings have included staff members hearing mysterious sounds and smells of roses. The ghostly presence of the theatre's founder is also believed to haunt the venue.
The District Tuberculosis Hospital in Lima, Ohio, opened its doors in 1911. It was one of the first hospitals in Ohio to treat tuberculosis and helped start a 50-year battle against tuberculosis. In 1927-28, the hospital expanded and remodeled the building. 
 Visitors have reported seeing the ghostly figures of former patients in the basement. The hospital is not accessible to the public, and security guards often patrol the property. Visitors will be ticketed for trespassing.
You can read more about the location's history here .
The Spread Eagle Tavern and Inn is an imposing building with a rich history of hauntings. Built in 1837, it's a fine example of Federal Period architecture.
It was also a key stop for the Underground Railroad and is filled with period decor and furniture. Its five period-decorated rooms are named after US presidents, and the building is rumored to be haunted by several ghosts.
The ghosts of an eight-year-old girl, a former slave, and a former innkeeper are all said to haunt the establishment.
41.78585, -91.30821 Status: Semi-Abandoned
In Columbiana County, Ohio, a 2,722-acre public recreation area sits near the banks of Little Beaver Creek. In the park, you can see remnants of a historic canal. However, it's not just a beautiful place to hike – it's also haunted.
According to Chris Woodyard, a ghost investigator and author in Cincinnati, Beavercreek has several hauntings. One such haunt is the "Lusk's Lock" in the Beaver Creek canal system. A dead worker has been reported to haunt the lock. Witnesses say they have seen him walking along the lock in his work clothes.
Another haunted place in Beaver Creek is the Peters Cartridge Company, which was built in 1916. The company produced ammunition and gunpowder during the Civil War. The ghosts of workers killed in accidents are believed to haunt the building. Some people have even reported hearing footsteps through the windows.
A third haunting is the Mushroom Lady, a ghostly woman who killed her lover with poison mushrooms in a stew. Her lover was never able to remove her wedding gown after the wedding, and when he returned to her home, she was dead.
We couldn't find any concrete evidence of paranormal activity, but if you have some you'd like to share, we'd love to add it to our list.
The historic Anchorage Mansion is a haunted house located in Marietta, Ohio. This mansion is a former home to a prominent railroad, banking, and real estate magnate.
Douglas Putnam built the mansion for his wife Eliza. He commissioned it to look like a New England-style home, and it cost $60,000 to build. Today, the mansion is owned by the Washington County Historical Society, but many believe the ghost of the former owner of the mansion still haunts the property.
Although the mansion has been in the same location for more than a century, the hauntings are still present today. According to legend, the ghost of Eliza Putnam still walks in the bright tower of the mansion. The historic mansion is located on a hillside in Marietta, Ohio. The mansion is surrounded by smaller buildings.
I have visited this location myself and have captured some shy female spirits upstairs. While the building is creepy, nothing malicious crossed my path the night I visited.
Below the owner asks if the spirits going to turn the lights on again. Immediately after you hear a fermale say "turn them on" followed by the Oculus triggering in response to an EMF burst.
The Witches Tower is one of the most haunted places in Ohio. This lookout tower was built in the 1940's and has a view of the surrounding area. There have been a number of cases where people have been jumped to their death or struck by lightning while on the tower.
The Tower is located near Dayton and is steeped in local lore. A woman who died in the tower has been rumored to haunt it. The building is sealed and crumbling, but many people have experienced strange apparitions and sightings while visiting.
Go out and explore!
That concludes our list of haunted places in Ohio, but there are plenty of other haunted locations located across the country.
If you're having trouble finding haunted places be sure to check out our Ultimate Guide to Finding Abandoned Places , or explore other ghost towns across the country .
Similar Posts
Chippewa Lake Amusement Park | 142 Years Of History
Last Updated on October 12, 2020 by Urbex Underground I don't know what draws so many people to build amusement parks by lakes in Ohio. Maybe it's for the view. Maybe it's for recreational opportunities. Or maybe because the only other alternative is a cornfield. Welcome to Chippewa Lake, a small lake just south of…
15 Ghost Towns In Ohio [MAP]
Last Updated on August 26, 2022 by Urbex Underground If you're searching for ghost towns in Ohio, we've got you covered! Below are 15 different ghost towns you can explore across the great state of Ohio along with their status and exact GPS coordinates. We rate ghost towns in Ohio based on their status. Here's…
13 Of The Most Haunted Places In Indiana [With Proof]
Last Updated on November 21, 2022 by Urbex Underground If you're searching for haunted places in Indiana, we've got you covered! Below are 13 different haunted places you can explore across the great state of Indiana along with their status and exact GPS coordinates. 1. Slippery Noodle Inn 372 S Meridian St, Indianapolis, IN 46225…
The Actual TRUTH About Helltown Ohio
Last Updated on December 20, 2019 by Urbex Underground If you grew up in Ohio, it was all but impossible to not have at least heard one story about Helltown. A Crybaby Bridge, government experiments, and Satanic rituals were just some of the stories that would come out of Helltown. But what really happened there?…
Inside Mike Tyson's Tacky Abandoned Ohio Mansion
Last Updated on January 2, 2020 by Urbex Underground In the heart of Ohio surrounded by fields of corn and parkland sits an abandoned mansion owned by one of the fiercest boxers ever known. The legend Mike Tyson himself owned this 13,500sqft mansion that has sat abandoned for over 25 years. I got a chance…
Cheshire Ohio – The Cursed Ohio Ghost Town That Was Stolen Twice
Last Updated on July 9, 2020 by Urbex Underground As I arrived in Cheshire Ohio a bit past 12am, the entire world seemed to stand still. The land itself had an ominous feeling. It almost felt cursed. Massive cooling towers pumped starch white smoke into the night sky, and the crackling and humming of high…
11 Haunted Places In Ohio That Are Super Creepy
April is the Ohio staff writer for Only in Your State. She is an Ohio native with a Bachelor of Science in Journalism from E.W. Scripps School of Journalism. With more than 10 years of writing experience and a background in news reporting for Ohio newspapers, she's published pieces in multiple print and online publications. When she's not on deadline or chasing after her toddler, she's hunting for hidden gems in Ohio or getting lost in a good book.
More by this Author
Here in the Buckeye State, we have our fair share of all things eerie, ghostly, and just straight-up creepy making for some of the most haunted places in Ohio . The following are the scary places you won't want to miss. Don't be afraid to visit, though, because experiencing a haunting is just about one of the most exciting things you can do in some of these towns. And a few of the ghosts may even be friendly, too. Let's check out some of the most haunted places near me.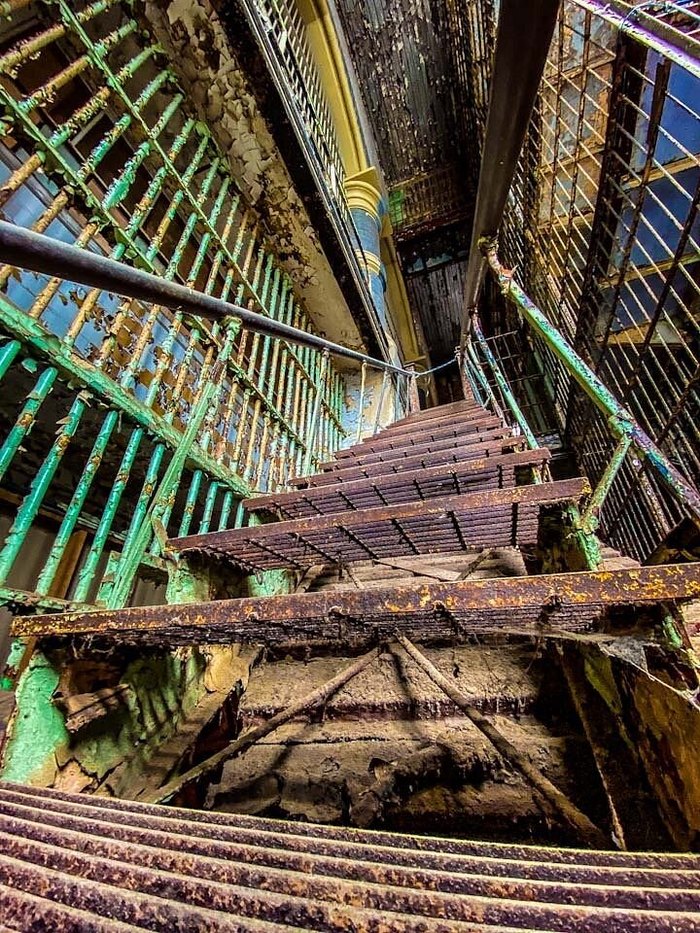 Related Stories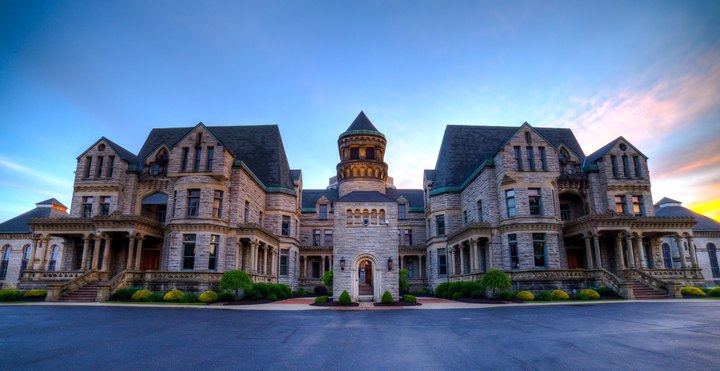 Ohio Urban Legends, Myths & Folklore: Not Your Average Bucket List Season 2
Ohio Urban Legends & Cryptids: An Interview With An Expert
The Legend Of The Moonville Tunnel In Ohio May Send Chills Down Your Spine
Do you know any of the most haunted places to visit in Ohio that we forgot? Let us know about some of your scary places in the comments below.
And plenty of camping options are great for exposing ourselves to some of the creepy places near me in Ohio. Do you have what it takes?
OnlyInYourState may earn compensation through affiliate links in this article. As an Amazon Associate, we earn from qualifying purchases.
Want more Ohio in your inbox?
Get the latest on things to see, do, and eat around Ohio!
Thank you! You will receive your first email soon.
An error occured.
More to Explore
Haunted places in ohio.
Is there another haunted hospital I can visit in Ohio?
A decaying facility, Molly Stark Mental Hospital in Louisville, Ohio, was built in the 1920s. Once a beautiful, Spanish Revival-style building is now a long-forgotten, broken-down structure with reportedly haunted, lonely hallways. Today, the surrounding grounds are a public park. Check out the drone footage of this abandoned hospital.
Are there any haunted hotels in Ohio?
Not only are there haunted hotels in Ohio, but they're also among the best places to stay in the state! One that stands out is the Golden Lamb in Lebanon. The oldest continually operated hotel in the state was established in 1803 and you'll find beautifully decorated dining rooms and historic hotel rooms where famous people have stayed over the years. Two of the ghosts that frequently make appearances include a young girl and a former Ohio Supreme Court Justice who died here and often wander through the room with the scent of cigar smoke.
Are there any haunted restaurants or bars in Ohio?
Ohio is full of a lot of haunted bars and restaurants . Schmidt's Sausage Haus is home to a friendly ghost who appears in the mirrors and brushes past guests as they dine. The Oliver House, in Toledo, is haunted by a ghost called The Captain who haunts the pool room. Crosskeys Tavern is another haunted watering hole in Chillicothe. The ghost, Harold, is known to throw drinks around, turn off lights, and have some fun testing guests' courage.
Are there any haunted trials in Ohio?
Hike or bike along this Ohio rail trail that's rumored to be haunted. Moonville is a ghost town in Ohio that was a result of the result of the railroad leaving behind an old schoolhouse, a cemetery, and an abandoned train tunnel. The 10-mile rail trail through the forested woodlands of Southeast Ohio is rumored to be haunted by the ghosts of railroad workers.
Related Articles
For A Double Dose Of Ghost Hunting Thrills, Visit This Abandoned Train Tunnel In An Ohio Ghost Town
Few People Know One Of Ohio's Most Popular Colleges Is Hiding A Dark And Terrifying Secret
This Might Be The Most Haunted Cemetery In Ohio, And We Dare You To Visit
These 6 Haunted Cemeteries In Ohio Are Not For The Faint Of Heart
This Restaurant In Hamilton Might Be The Best-Kept Secret In Ohio
For A Quiet Day In Nature, It Doesn't Get More Peaceful Than Ohio's Scioto Trail State Park
The Most Affordable Way To Experience The Best Attractions Cincinnati, Ohio Has To Offer
The Ohio Trail With A Bridges, Waterfalls, And Wildlife You Just Can't Beat
Explore Ohio

The Most Haunted Places in Ohio
Ohio is full of haunted places. Check out this list to find out the most haunted spots in the Buckeye State!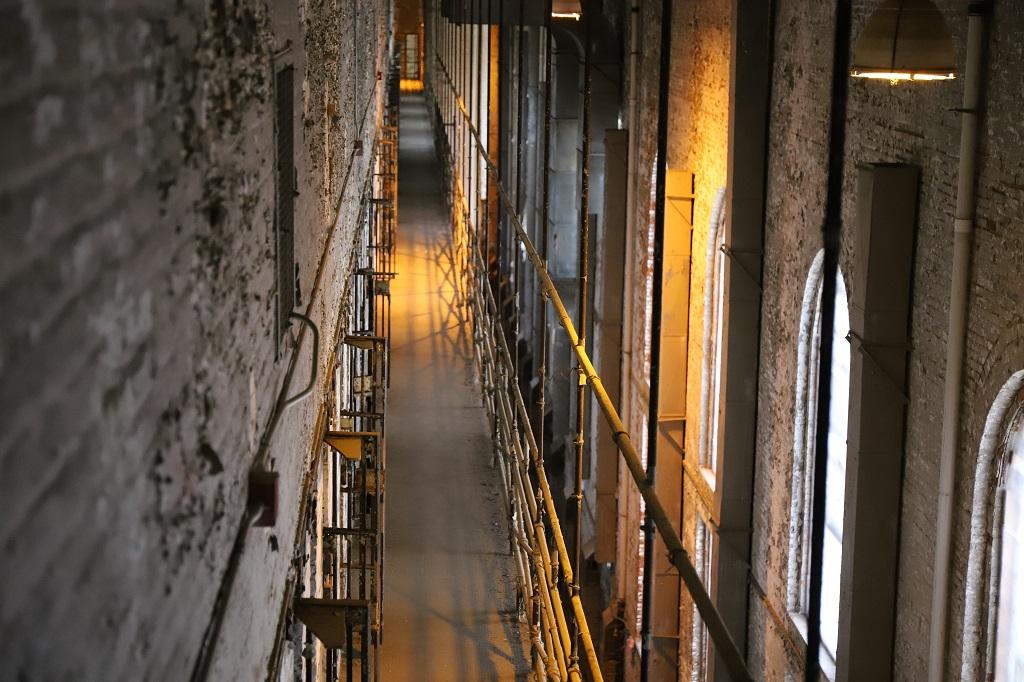 Located in America's Midwest, Ohio has a long history dating back centuries. It probably comes as no surprise that there are thousands of ghost stories coming from all corners of the state. From abandoned ghost towns to haunted lighthouses, the Buckeye State has plenty of places for anyone wanting to get a little spooky this Halloween season!
Roam around the Buckeye State with Let's Roam .
From the rolling farmlands of southern Ohio to the glistening shores of Lake Erie, Ohio is an incredibly diverse state. The cities, towns, and rural areas have a lot to offer visitors, and Let's Roam wants to help you see the best parts of the state! With scavenger hunts and ghost walks in Cleveland , Columbus , Akron , Cincinnati , Dayton , and everywhere in between, we have tons of great activities you can do to learn more about all of the great destinations in the Buckeye State!
Ohio's Best Haunted Attractions
Below you'll find a list of some of the most haunted places in Ohio if you're looking to get a little spirited! 
1. The Ohio State Reformatory: Mansfield
Also known as the Mansfield Reformatory, the Ohio State Reformatory in Mansfield is generally considered to be one of the most haunted places in Ohio. Built in the late 19th century, this imposing limestone building was designed to intimidate inmates while attempting to help them reform through religion, education, and trade.
The Haunted History
The reformatory was known as an intermediate penitentiary as it primarily housed inmates who had committed minor offenses. Inmates were initially kept there for 18 months, and if they showed improvement, they would be released. If not, they were stuck there for another year and a half. The system was surprisingly effective, but by the early 1960s, Ohio pulled its funding for the reform model and converted it into a maximum security facility. 
Conditions deteriorated quickly and got so bad that inmates could sue the state of Ohio and a new facility was built. The reformatory was closed in 1990 and sat vacant for years until local activists purchased the building and began restoring it. The building was used as the filming location for the 1990s film The Shawshank Redemption and is now open for visitors.
Paranormal Activity
The building has a long history of paranormal activity. Visitors have reported feeling an eerie chill in the air, unsettling noises, and shadowy figures. Inmates even mentioned feeling like hands were reaching for them when they were in their cells at night. 
Visiting the Site
Guests can choose from self-guided tours or one of the docent-led tours. If you're feeling really brave, you can also join one of their public ghost hunts that are held on select Saturday nights from March to August and in late November/early December. They also have an Escape from Blood Prison haunted house-like experience throughout the month of October.
2. Ceely Rose House: Lucas
While the Malabar Farm State Park may seem to be an odd place for a haunted house, this idyllic park close to Mansfield is a beloved location for many of Ohio's most ardent ghost hunters. This stately and historic home is surrounded by rolling hills and offers a place to enjoy the natural beauty of Ohio.
The Haunted History
The Ceely Rose House was once the home of Pulitzer Prize-winning novelist Louis Bromfield during the 1940s and 1950s. Celebrities such as Shirley Temple, James Cagny, Humphrey Bogart, and Lauren Bacall are said to have flocked to visit Bromfield and explore the tranquil surroundings.
However, long before the Hollywood elite made their way to Malabar, there was another local family who had an anything but tranquil experience there. In the late 19th century, a 23-year-old woman named Ceely Rose lived in a farmhouse on the grounds with her mom, dad, and brother. Although severely learning disabled and mentally challenged, she developed an infatuation with a neighbor boy who was reported to be one of the few people who was nice to her. Her family didn't approve so she poisoned them with arsenic. Each of them died within a few days. 
Ceely Rose was arrested and confessed to the triple murders. However, she was found not guilty due to insanity and spent the rest of her life in insane asylums. Although she is buried at the Lima State Hospital for the Criminally Insane graveyard, paranormal investigators believe that her spirit still haunts her family home in Malabar Farm State Park. 
While doing tours of the property, some guests have reported having sudden feelings of sadness, and staff members have heard glasses breaking and doors closing unexpectedly. Some people have even reported seeing the ghost of a tall man listening in on the tour which may be Bromfield himself.
Although the old farmhouse where Ceely Rose killed her family is normally closed, it's open on select days for tours, particularly around Halloween. Check out the state park website for the most up-to-date list of tour dates. While you're at the park, make sure to check out some of the other attractions spread across this 900-acre country estate including the petting zoo and the Malabar Farm Gift Shop where you can buy locally-made items, fresh produce, and some of Bromfield's books. 
3. The Ridges: Athens
Located just across the Hocking River from the Ohio University campus in southeastern Ohio, the Ridges was once known as the Athens Lunatic Asylum. Composed of gorgeous brick buildings, the asylum closed in 1993 but is now used by Ohio University and holds an art museum, daycare center, and classrooms. 
The asylum was built in 1868. The first patient to be admitted was a 14-year-old girl whose parents thought was possessed by a demon. Turns out, she actually had epilepsy but sadly spent many years locked away. She was one of many people suffering from various forms of mental illness that included Civil War veterans, homeless people, elderly patients, and uncontrollable teenagers. At its peak, more than 2,000 patients were being treated there and had to endure everything from lobotomies to hydrotherapy and electric shock.
As the demand for hospital space grew, additional buildings were added. It even had its own greenhouses, an orchard, cattle and a dairy farm, and self-dug wells in addition to the numerous medical buildings. There were also three cemeteries that served as the final resting place for the 700 women and 959 men who died there.
One of the asylum's most famous patients was multiple-personality rapist Billy Milligan. He was admitted to the asylum in 1977 after committing a series of felonies including armed robbery and rape on the Ohio University campus. Another famous patient was a woman named Margaret Shilling. She disappeared in 1978, and after extensive searching, her decomposing body was eventually found 42 days later. She was lying on her back naked with her arms crossed across her chest. Although she had died of natural causes, her body left a mark on the ground that is impossible to remove to this day.
As you can probably imagine, ghost stories abound in the Ridges. Many people, including students and faculty, have claimed to experience paranormal activity throughout the complex. Strange figures are said to walk through the halls and people have heard disembodied voices as well as footsteps and screaming. People also claimed to have seen the ghost of Margaret Shilling looking out the windows on different floors. 
The Ridge is now an operational part of the Ohio University campus and access is limited to the public. However, they do sometimes hold tours of the complex. While these aren't ghost tours, they do give you a chance to check out the inside of some of the buildings. Besides, you never know what you will see while you are there!
4. Moonville Tunnel: McArthur
Like something straight out of a horror movie, this long, dark tunnel is located deep in the woods near Zaleski State Forest. The entrance is framed by an old stone archway, and as you walk through it, you're completely swallowed up by darkness.
The Moonville Tunnel was originally built as the entrance to the town of Moonville. The town was built near the Marietta and Cincinnati (M&C Railroad) and housed miners and railroad workers. At its peak in the 1800s, it had a whopping 100 residents. As coal mines began closing across the state and the railroad lost its prominence, the population decreased until the last family finally abandoned the town in 1947. Today, Moonville is nothing but a ghost town with only the schoolhouse's foundation, the aforementioned train tunnel, and the community cemetery remaining.
As with any good ghost town, ghost stories abound about Moonville. The most commonly heard story is about the ghosts of railroad workers that were killed in a train accident in the tunnel still waving their lanterns as if they were still waiting for a passing train. Many people have claimed to have taken photos while they were there and seen weird shapes and shadows in them.
You can hike along parts of the abandoned railroad line and through the tunnel itself which lies on the Vinton County Rail Trail. The tunnel is close to the college town of Athens and the Ridges so you can easily combine the two sites into one very spooky all-American road trip. 
5. Franklin Castle: Cleveland
This Victorian-style castle is situated in the Cleveland suburb of Ohio City. It rises four stories from the street and features more than 20 rooms and 80 windows as well as turrets and gargoyles.
This beautiful home was built in 1881 by Hannes Tiedemann, a banker and the co-founder of Union Bankin & Savings Co. After Tiedemann's four children, wife, and mother died, people became suspicious that he may be linked to the deaths but this was never proven, and sadly, everyone died of natural causes. Instead, he was said to be a very kind man who was a major benefactor of the community. However, ghost stories about the property are still very prevalent. The house is considered to be one of the most haunted houses in Ohio, and it's listed on the National Register of Historic Places. 
With so many of its occupants experiencing early deaths, it's hardly surprising that many people believe it's haunted. People visiting and working in Franklin Castle have reported hearing unexplained footsteps or voices. Others have reported feeling cheerful vibes when entering the room where one of the children lived.
The castle has struggled to find long-term occupants and has changed hands repeatedly over the past few decades. However, it was open for overnight stays in 2022. While no dates are currently available for 2023, make sure to check their website to see if any availability pops up.
While you're in Ohio City, don't forget to do our Ohio City Art Walk ! This scavenger hunt will take you by some of the best street art in the city. Along the way, you'll learn some fun facts about the colorful murals as well as the history of Cleveland. 
6. South Bass Island Lighthouse: Put-in-Bay
Located on the gorgeous Lake Erie about an hour west of Cleveland, Put-in-Bay is considered to be THE party island of the Great Lakes. While it attracts plenty of college students and boaters who are ready to wet their whistles, there are plenty of other great attractions on the island, including the South Bass Island Lighthouse.
The island's lighthouse is a 2.5-story Queen Anne Victorian home that was built to help sailors make their way around the island's rocky shoreline. It continued to operate until 1962.
The lighthouse was reported to be haunted as far back as 1907. Much of this is due to the lives and deaths of the first lighthouse keeper and his assistant. In the summer of 1898, the body of the assistant was found floating in Lake Erie. It was believed that he either fell or jumped off of a cliff near the lighthouse. A few days later, the lighthouse keeper was committed to an insane asylum where he died a year later. People have reported experiencing an uneasy feeling near the lighthouse.
While the most haunted part of the lighthouse is closed to the public, you can venture to the top of the lighthouse where you can get sweeping views of Lake Erie and the surrounding islands. While you're there, make sure to do Let's Roam's Put-In-Bay Scavenger Hunt !
7. Cedar Point: Sandusky 
There are amusement parks and then there is Cedar Point. With some of the world's tallest and fastest roller coasters, Cedar Point is arguably one of the world's best amusement parks. Over three million people from around the world visit the park every summer, making it one of the busiest amusement parks in the US. It may also be one of the most haunted ones!
Cedar Point opened its gates to fun-loving visitors in 1870, making it the second oldest operating amusement park in the country. At the time, it consisted of a beer garden and dance floor, a bathhouse, a handful of children's activities, and not much else. In 1882, a steamboat service started operating that would take visitors from the small town of Sandusky out to the peninsula where Cedar Point sits.
Cedar Point continued to develop with more and more amenities and facilities being added including The Grand Pavilion, bowling alleys, a saloon, and a concert hall. The first roller coaster was built in 1892. New rides were opened over the next few decades and The Breakers Hotel accepted its first guest in 1905. The rides continued to get bigger and faster over the next century until Cedar Point became one of the best amusement parks in the U.S.
Paranormal Activity
With so many people visiting the park over the years, it's no surprise there have been some ghostly sightings there! In fact, the entire park is believed to be haunted. Before it was removed from the park, the Frontier Town Carousel was the site of some of the most prevalent stories. According to rumors, the wife of the man that carved the horses on the carousel was cheating on him. He killed both the wife and her partner ,and it's believed he hid their bodies in the carousel. Employees would often report hearing music coming from the carousel late at night and the carousel running backward. There was also the ghost of a woman spotted riding one of the carousel horses. Although the carousel was relocated to Dorney Park in 1995, the black military horse that the ghost was seen riding is on display at the Frontier Town Museum in Cedar Point. 
Another haunted location in the park is the historic Hotel Breakers. It's the oldest hotel in the park, and employees and guests have been reporting paranormal activity since the early 1900s. According to legend, a woman named Mary committed suicide in the shower of room #169. Guests have since reported having problems with electronic devices and the shower and have heard the sound of a woman crying. 
The balcony of the hotel is also believed to be haunted by the ghost of a man who committed suicide by jumping off of it. Guests have claimed to feel something pulling them over the edge. The hotel ballroom is also said to be haunted by ghostly dancers while the on-site T.G.I Fridays has also been the location of sightings of faceless apparitions. There are many other haunted locations throughout the park, many of which are based around the park's oldest buildings. 
Cedar Point is open daily all summer long and on weekends during the fall. Anyone can visit by purchasing a ticket either online or at the ticketing booth at the park entrance. With so many different rides and attractions to choose from, this is the perfect place for both ghost hunters and amusement park enthusiasts!
Ready to roam?
We hope this guide has inspired you to check out the many spooky spots in haunted Ohio. If you'd like to learn more about some of the most haunted places in the world and what to do while you're there, make sure to head over to the Let's Roam Explorer blog . Here, you'll find hundreds of articles about destinations across the planet!
Frequently Asked Questions
Some of the most haunted places in Ohio include the Ohio State Reformatory in Mansfield, The Ridges in Athens, and the South Bass Island Lighthouse on Put-in-Bay.
With its history as an industrial city, Cleveland has seen its fair share of highs and lows. During its heyday, there were many historic homes built. Many of which are now haunted such as the Franklin Castle.
Southern Ohio is full of haunted places. Some of the most haunted places of them all are The Ridges on the Ohio University campus and the Moonville Tunnel located just a short drive away.
The Buckeye State has had a long history of people living and dying there. This history combined with the number of large cities and small towns results in an endless list of haunted place s!
While there are plenty of haunted houses where actors jump out and scare you, Ohio also has its fair share of REAL haunted houses where families once lived and died.
Featured Products & Activities

Unearth the Thrills: 5 Haunted Houses and Horror Attractions near Toledo, Ohio
When autumn's chill sets in, and the leaves begin to fall, it's the perfect time to seek out spine-tingling thrills and heart-pounding scares. In the Toledo, Ohio area, you'll find an array of haunted houses, hayrides, and horror attractions that promise to take you on a journey into the unknown.
Now, let's dive into the eerie world of haunted entertainment that awaits you in this region.
Haunted Hydro Dark Attraction Park
Located in Fremont, a short drive from Toledo, the Haunted Hydro Dark Attraction Park is a must-visit for thrill-seekers. With multiple haunted attractions in one place, including the infamous Haunted Hydro, this park offers a night of hair-raising terror you won't soon forget.
Purgatory: House of Unrested Souls
Purgatory in Findlay, Ohio, is a chilling haunted house that takes brave souls on a spine-tingling journey through a world of fear. With meticulously crafted sets, immersive soundscapes, and dedicated actors, this haunt offers a heart-pounding experience you won't soon forget.
Ghostly Manor Thrill Center
Although it's a bit of a drive to Sandusky, Ohio, Ghostly Manor Thrill Center is worth it. With a Ghostly Manor Haunted House, escape rooms, and more, you won't want to miss out on this horror-fying fun.
HalloWeekends
Want to enjoy a night full of adrenaline from rollercoasters and horrifying characters? Cedar Point, located in Sandusky, Ohio, is the perfect place to go this October. With scare zones and haunted mazes, thrill-seekers will want to experience this popular attraction.
Panic in the Pines
Panic in the Pines, in Genoa, Ohio, brings the scares with their "Enter if you dare" attitude. Their three haunts hayride, trail, and woods experience will leave you shrieking. As the self-proclaimed most interactive haunted hayride in NW Ohio, you won't be disappointed entering the spooky Looming Pines woods this fall.
Stay Up-To-Date on All The Local Events
In Toledo, Ohio, the Halloween season offers a plethora of options for those seeking the thrill of horror attractions. Whether you're looking for a family-friendly experience or a bone-chilling scare, you're bound to find an attraction that will leave you screaming for more.
Enjoy this blog? As a local company, Buckeye Broadband keeps updated on local events, charities, entertainment, and more. Stay updated on all things local with the Buckeye Blog !
Search the Blog
Top stories.
The ABC's of the ACP (Affordable Connectivity Program) Available From the FCC and Buckeye
How Much Data Does Streaming Netflix Use?
8 Tips to Improve the Performance of your WiFi Network
Recent Stories
Happy Halloween! Check Out The Most Scream and Cringe-Worthy Moments in Beloved Horror Movies and Classic Thrillers
SCAM ALERT: Notable Celebrities That Were Hacked Putting Both Their Fans and Themselves at Risk
Unveiling Ohio's Haunting Secrets: Must-Visit Haunted Places in Ohio
3 Successful Social Media Marketing Strategies For Small To Medium-Sized Businesses
Treat-Filled Tricks For Securing Your Internet and its Speed