Ghost Releases Star-Studded Video For 'Dance Macabre' Single with Members of Metallica, Best Coast, Anthrax & More: Watch
Ghoulish rock band Ghost debuted their new single "Dance Macabre" last week and the accompanying video is packed with famous rockers and athletes.
By Mackenzie Cummings-Grady
Mackenzie Cummings-Grady
Share this article on Facebook
Share this article on Twitter
Share this article on Flipboard
Share this article on Pinit
+ additional share options added
Share this article on Reddit
Share this article on Linkedin
Share this article on Whatsapp
Share this article on Email
Print this article
Share this article on Comment
Share this article on Tumblr
Last week ghoulish rock band Ghost debuted their new single "Dance Macabre," and quickly followed up with a star-studded visual catered specifically for Instagram Story, featuring a slew of appearances from celebrities and fellow rockers jamming out to the new single.
See latest videos, charts and news
Iron Maiden, Ghost Crank Up the Heat in Brooklyn
The list of acts that bang their heads along to the mid-tempo rock tune include: Kirk Hammett ( Metallica ), Bethany Cosentino ( Best Coast ), WWE superstar Chris Jericho, NXT superstar Aleistar Black, Charlie Benante ( Anthrax ), M. Shadows ( Avenged Sevenfold ), actress Jessica Pimentel, Phillip Anselmo ( Pantera ), MMA fighter Josh Barnett, Mike McKenna (NHL Dallas Stars) and Chino Moreno ( Deftones ). The single is off of Ghost's upcoming album Prequelle , which is set for release on June 1.
Check out the video below:
Get weekly rundowns straight to your inbox
Want to know what everyone in the music business is talking about?
Get in the know on.
Billboard is a part of Penske Media Corporation. © 2023 Billboard Media, LLC. All Rights Reserved.
optional screen reader
Charts expand charts menu.
Billboard 200
Hits Of The World
TikTok Billboard Top 50
Song Breaker
Year-End Charts
Decade-End Charts
Music Expand music menu
Culture Expand culture menu
Media expand media menu, business expand business menu.
Business News
Record Labels
View All Pro
Pro Tools Expand pro-tools menu
Songwriters & Producers
Artist Index
Billboard Español Expand billboard-espanol menu
Cultura y Entretenimiento
Honda Music Expand honda-music menu
Ghost Debut Catchy New Song "Dance Macabre" via Star-Studded Instagram Story
Ghost have unveiled the studio-recorded version of "Dance Macabre," a gloomy, catchy new song that the band has been playing live and which is set to appear on the group's forthcoming album Prequelle. The cut won't be officially released until tomorrow, May 18th, although fans can hear it now exclusively via  Ghost's Instagram story  — which you can watch above — where it appears alongside reactions from a number of notables: Metallica axeman Kirk Hammett, pro wrestler Chris Jericho, Anthrax drummer Charlie Benante, former Pantera frontman Phil Anselmo, Orange Is the New Black actress Jessica Pimentel, Deftones' Chino Moreno, Best Coast's Bethany Cosentino and Avenged Sevenfold singer M. Shadows, just to name a few.
During our  in-studio interview  with Ghost mastermind Tobias Forge earlier this year, he talked to us about "Dance Macabre." "Europe was in this turmoil in the late 1340s. The plague is extremely fast," he explained. "It starts off as the worst flu you've ever had and then it just goes worse and then you're dead after three days. So people were lying in the streets — corpses and all the surroundings were just falling apart. All the brothels and pubs were thriving because people started partying literally like there was no tomorrow because they were gonna die. They were just going for it. 'Dance Macabre' is capturing that joyous nocturnal sort of life in a disco song."
Did PAPA EMERITUS IV play his final GHOST...
TOBIAS FORGE confirms GHOST are making a...
GHOST's TOBIAS FORGE picks favorite rising...
20 Greatest Comebacks in Heavy-Music History
25 Essential Thrash Albums
20 Essential Nu-Metal Albums
15 Essential Grunge Albums
Hail to the Kings: M. Shadows Interviews Hetfield and Ulrich
How Lamb of God Came Back After Randy Blythe's Arrest and Imprisonment
Florida Death Metal's Gory Rise, Groundbreaking Reign: The Definitive Oral History
Injuries, Pressure, Ciphers: Inside Alice in Chains' 'The Devil Put Dinosaurs Here'
Lyrics That Didn't Age Well
Green Day Stadium Tour
Korn/Adidas Merch
Loudwire Nights
Ghost Cram Rock + Metal Icons Into 'Dance Macabre' Video
Ghost 's fourth album is nearly upon us and Sweden's mysterious clergy has enlisted a wealth of rock and metal stars to react to their new song, "Dance Macabre."
The clip begins with Sister Imperator in a spellbound dance, swaying to the arena beat of this new  Prequelle track as it blares through her headphones. Next up is Metallica guitarist and horror enthusiast Kirk Hammett , who taps his fingers in stride.
Other stars in the video include Chris Jericho, Charlie Benante, Mike Mckenna, Aleister Black, Jessica Pimentel, Chino Moreno, Josh Barnett, Bethany Cosentino, Philip Anselmo, Young Sister Imperator, and M. Shadows. As the song moves on and reveals its infectious hooks, gleaming melodies and anthemic splashes, the participants begin to digest "Dance Macabre," getting into it more, even singing along by the end.
"Huge song, huge song," affirms Anselmo as the video comes to a close.
The song is the second Prequelle track to be released, following the lead single "Rats." Speaking about "Rats," the man behind the mask, Tobias Forge, told us , "When we made 'Square Hammer,' we needed a big opening track. It was inspired by various explosive opening tracks and records. Specifically, when I was a kid, there was a concert called the Moscow Peace Festival. It was broadcast on TV. It's one of those moments that I remember so clearly, I was eight years old. Ozzy Osbourne opened with 'I Don't Know,' and it's such a fucking great opening track. This was in front of like 80,000 people, who went nuts. I wanted to have that feel with 'Rats.' It's supposed to feel like that sort of opening track. A song that could get 80,000 people to jump. If you ever want to play bigger places, you need to have records that sound like you're playing in big places."
Prequelle comes out on June 1 and Ghost are already on the road promoting the album. Check out the upcoming dates to see if they're stopping at a city near you.
2018's Best Metal Albums... So Far
Ghost 101: The Mysterious Swedish Band Explained
2018's Best Metal Songs... So Far!
GHOST Releases New Song 'Dance Macabre' Via Instagram Stories
Grammy Award -winning rock band GHOST today treated fans to an early listen of track "Dance Macabre" off its forthcoming fourth sacred psalm, "Prequelle" . The song is available to stream in its entirety for a limited time exclusively via @thebandghost Instagram Stories . Watch Sister Imperator , Chris Jericho , Kirk Hammett , Charlie Benante , Mike Mckenna , Aleister Black , Jessica Pimentel , Chino Moreno , Josh Barnett , Bethany Cosentino , Phil Anselmo , Young Sister Imperator and Matt Shadows react to the song in the story here . The song will be available to hear tomorrow, May 18, on all platforms and as a complementary download for fans who pre-ordered the album.
"Prequelle" will be released on June 1 via Loma Vista Recordings . The record was tracked last year at Artery studios in Stockholm with producer Tom Dalgety ( OPETH , ROYAL BLOOD ) and mixed in January at Westlake Studios in West Hollywood, California with Andy Wallace ( NIRVANA , SLAYER ).
GHOST played the first official show of the "Rats! On The Road" U.S. tour on May 5 at Riverside Municipal Auditorium in Riverside, California. In addition to the previously released new single "Rats" , which opened the concert, GHOST played four more songs from the upcoming album, including "Faith" , "Dance Macabre" , "Miasma" and "Pro Memoria" . "Miasma" featured a saxophone solo from Papa Nihil , the aged "original" Papa Emeritus .
The band broke its show up into two sets, with the first featuring 12 songs and the second consisting of 11 numbers. The group spread out the new material across both sets, interspersed with fan favorites and hits like "Cirice" , "From The Pinnacle To The Pit" , "He Is" , "If You Have Ghosts" and show closer "Square Hammer" .
The band has expanded its onstage lineup to include at least eight musicians, not including the guest appearance from Papa Nihil .
Photo credit: Mikael Eriksson
Comments Disclaimer And Information
BLABBERMOUTH.NET uses the Facebook Comments plugin to let people comment on content on the site using their Facebook account. The comments reside on Facebook servers and are not stored on BLABBERMOUTH.NET. To comment on a BLABBERMOUTH.NET story or review, you must be logged in to an active personal account on Facebook. Once you're logged in, you will be able to comment. User comments or postings do not reflect the viewpoint of BLABBERMOUTH.NET and BLABBERMOUTH.NET does not endorse, or guarantee the accuracy of, any user comment. To report spam or any abusive, obscene, defamatory, racist, homophobic or threatening comments, or anything that may violate any applicable laws, use the "Report to Facebook" and "Mark as spam" links that appear next to the comments themselves. To do so, click the downward arrow on the top-right corner of the Facebook comment (the arrow is invisible until you roll over it) and select the appropriate action. You can also send an e-mail to blabbermouthinbox(@)gmail.com with pertinent details. BLABBERMOUTH.NET reserves the right to "hide" comments that may be considered offensive, illegal or inappropriate and to "ban" users that violate the site's Terms Of Service. Hidden comments will still appear to the user and to the user's Facebook friends. If a new comment is published from a "banned" user or contains a blacklisted word, this comment will automatically have limited visibility (the "banned" user's comments will only be visible to the user and the user's Facebook friends).
The story behind the song: Dance Macabre by Ghost
How Ghost's Tobias Forge built a world around a myth, and reaped a gleeful "pure eighties rock-club banger" in Dance Macabre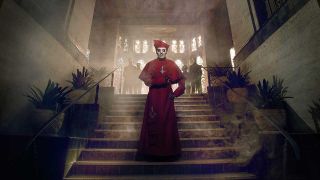 "What I've tried to do is make Ghost a little more Queen than AC/DC ," Tobias Forge says, of the ambitious menagerie of sounds of his band's 2018 album Prequelle . "I don't mind a good rock banger at all, but with Ghost every song has to have its own clear idea and structure.
" What I expanded on in Infestissumam and Meliora was that a Ghost song is not necessarily something that just starts with a big guitar intro. With Ghost you can do pretty much anything."
He pauses, before adding with a smile: "I'm a little rock opera with my music."
By this point the hitherto 'secret' (but not really) identity of frontman Papa Emeritus (reborn as Cardinal Copia, but more on that in a moment) was officially out. A lawsuit involving former bandmates accelerated Forge's decision to 'unmask'. Come 2018 and the release of fourth Ghost album Prequelle – with a new band – and the spotlight moved to the songs themselves.
They didn't disappoint, least of all Dance Macabre . Classic Rock 's album review said it was "a pure 80s rock-club banger that's as audacious as it is glorious". If Europe revisited The Final Countdown , with Satan, and swapped some (but not all) of the synths for guitars, this could have been the result.
Warmly embraced by the metal world, despite being about as un-metal as ABBA, Dance Macabre defied heavy music conventions and nailed one of the most irresistible choruses of the century. Like Iron Maiden , Marilyn Manson and Slipknot before them, Ghost have become one of those rare bands for whom a new album is so much more than a new album. It's an event, a chance for fans who've waited with baited breath to see what new imagery, storytelling and feats of showmanship await them.
In the way only the best bands manage, it seemed that just as we were starting to get used to the Ghost formula, Tobias had fucked with it spectacularly.
"I've always tried to make things hard for myself," he says with a sly grin. "Instead of just doing big, blunt commercial statements, I'm trying to do things in a more cinematic way. If we just continued with Papa to Papa to Papa to Papa, that would grow very boring."
If this talk of Papas and secret identities has thrown you, here's a brief explanation. Pre- Prequelle , Ghost's frontman had always taken the form of Papa Emeritus, a corpse-painted, Pope-like figure delivering sermonic odes to life, love, death, sex and Satan on behalf of the mysterious Clergy, backed on stage by hooded, anonymous musicians known as the Nameless Ghouls. Each new album meant a 'new Papa' with a modified new look.
Then, just in time for Prequelle , things changed with the arrival of the more youthful, agile Cardinal Copia. Dressed in a black cassock, his sunken, haunted eyes peeking out from under his biretta, and sporting the kind of villainous 'tache that would have Dick Dastardly twiddling with glee, Cardinal Copia is part Monty Python, part medieval nightmare; the kind of character who perfectly occupies the murky space between camp showmanship and gothic horror that Ghost have inhabited since day one.
In short, he's the personification of Prequelle , of which Dance Macabre is the ultimate drug that metalheads, rockers and pop fans alike just can't resist. In the run-up to the album's release, its gleaming, musical theatre-rivalling refrain of ' Just wanna be, wanna bewitch you! ' was the one that everyone in the Louder offices sang at some point.
For Forge, being recognised as a shadowy, face-painted lothario, rather than his actual trendy Swedish 30-something self, feels comfortable for the time being. "I will never be able to outshine my characters," he says. "And I'm fine with that. I am quite happy not being the main visual aspect of the creation. I would like to take credit, in as much as I'm responsible for it happening, but I don't have to be the focal point."
Classic Rock Newsletter
Sign up below to get the latest from Classic Rock, plus exclusive special offers, direct to your inbox!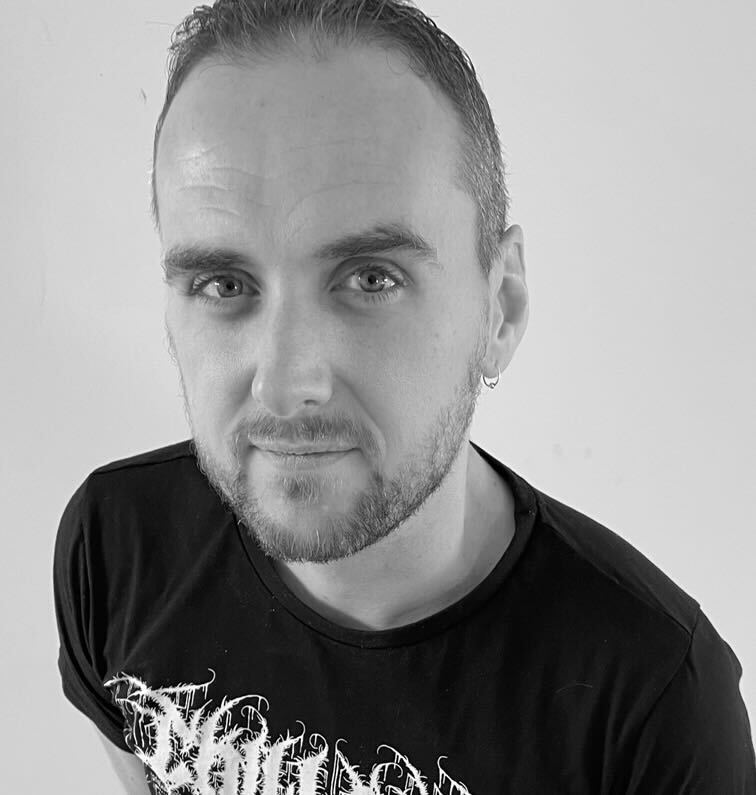 Merlin moved into his role as Executive Editor of Louder in early 2022, following over ten years working at Metal Hammer. While there, he served as Online Editor and Deputy Editor, before being promoted to Editor in 2016. Before joining Metal Hammer, Merlin worked as Associate Editor at Terrorizer Magazine and has previously written for the likes of Classic Rock, Rock Sound, eFestivals and others. Across his career he has interviewed legends including Ozzy Osbourne, Lemmy, Metallica, Iron Maiden (including getting a trip on Ed Force One courtesy of Bruce Dickinson), Guns N' Roses, KISS, Slipknot, System Of A Down and Meat Loaf. He is also probably responsible for 90% of all nu metal-related content making it onto the site.
"It was like making friends with the devil:" When Guns N' Roses took Faith No More on tour it got messy, to the point where Axl Rose confronted his support band to ask, "Why do you hate me"
Italian football fans have created a mind-boggling tribute to Pink Floyd
"I did not save your life, but I can be an avenue that helps you": Beartooth's Caleb Shomo is a reluctant rock star, but the one metal desperately needs
Most Popular
By Daryl Easlea 18 October 2023
By Paul Brannigan 18 October 2023
By Paul Travers 18 October 2023
By Emily Swingle 18 October 2023
By Dave Everley 18 October 2023
By Ian Winwood 18 October 2023
By Neil Jeffries 18 October 2023
By Henry Yates 18 October 2023
By Dave Ling 17 October 2023
By Niall Doherty 17 October 2023
By Paul Brannigan 17 October 2023
Songs With Titles Not in Lyrics
No Original Kiss Lineup Reunion
Skynyrd Gives Guitar to Jelly Roll
Downing Segregated From Priest
Gabriel Attended Genesis Finale
Lou Gramm on Foreigner & HOF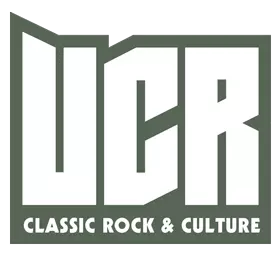 Watch Ghost's Star-Studded 'Dance Macabre' Video
Ghost have released a video for their new track "Dance Macabre," featuring Kirk Hammett of Metallica , Charlie Benante of Anthrax , former Pantera frontman Phil Anselmo and a range of guests from the music, wrestling and acting worlds. The song appears on the band's upcoming album Prequelle , which arrives on June 1. You can watch the video below.
Ghost said in a statement: "We wish to inform you 'Dance Macabre' has infested the nation. A special thanks to: Kirk Hammett (Metallica), Bethany Cosentino (Best Coast), WWE Superstar Chris Jericho, NXT Superstar Aleistar Black, Charlie Benante (Anthrax), Matt Shadows (Avenged Sevenfold), Actress Jessica Pimental, Philip Anselmo (Pantera) MMA Fighter Josh Barnett , Mike McKenna (NHL Dallas Stars), Chino Moreno (Deftones) & Ghost's very own Sister Imperator."
Ghost frontman Tobias Forge recently said his writing for Prequelle been informed by the "pre-apocalyptic aura" he saw in current political tensions between the U.S. and Russia. He argued that, in such environments, people felt as if they were "being attacked, or potentially could become attacked by anyone." However, he went on to say that Prequelle took an unusual viewpoint of world-changing dramas. "[U]sually it's focusing on the idea of the half of the population that died, whereas I wanted to make a record that sort of shone the light on surviving through a turmoil like that," he said. "This is a record about survival, but through somewhat troubled times."
The band's Rats on the Road tour began on May 5 and runs until May 27.
More From Ultimate Classic Rock
Ghost Brings US Tour to Emphatic End in LA: Pictures, Set List Ghost Brings US Tour to Emphatic End in LA: Pictures, Set List
Ghost Covers Genesis' 'Jesus He Knows Me' on New 'Phantomime' EP Ghost Covers Genesis' 'Jesus He Knows Me' on New 'Phantomime' EP
Hear Joe Elliott Team With Ghost on New Version of 'Spillways' Hear Joe Elliott Team With Ghost on New Version of 'Spillways'
Tobias Forge Would Prefer to Be Ghost's Guitarist Tobias Forge Would Prefer to Be Ghost's Guitarist
Could Def Leppard Collaborate With Ghost? Could Def Leppard Collaborate With Ghost?
Ghost Tried to Write Like Def Leppard on New Album 'Impera' Ghost Tried to Write Like Def Leppard on New Album 'Impera'
Ghost, 'Impera': Album Review Ghost, 'Impera': Album Review
New Ghost Album 'Impera' Is Full of 'Dark S—' New Ghost Album 'Impera' Is Full of 'Dark S—'
Ghost Unveil New Song and Cover Metallica During Tour Kickoff Ghost Unveil New Song and Cover Metallica During Tour Kickoff
Ghost unveil Papa's romantic past in "Dance Macabre" video: Watch
"It's about dancing the night away"
Having recently released a disco remix of the song "Dance Macabre", Ghost have now unveiled a music video for the original album track. The clip beautifully depicts the origins of a young Papa Emeritus and the start of his romantic relationship with Sister Imperator, a recurring character in the world of Ghost.
The video (watch below), directed by Zev Deans, starts out with a bit of an homage to The Rocky Horror Picture Show , as two young men knock on the door of a party, with a creepy host greeting them at the door. From there, the two get separated, as one of them falls for a blonde woman on the dance floor. From there, the story of Papa and Sister Imperator begins.
The song itself is about the 14th century Black Plague of Europe that decimated millions, with the video serving somewhat as a celebration of the End of Days.
"It's about dancing the night away," Ghost frontman Tobias Forge (aka Cardinal Copia) tells us of the video. "Ironically, this video is a little bit about the beginning, whereas the song is about the end, but then again, the world comes to an end often. You can regard it as the beginning of [Papa and Sister Imperator's] relationship."
As for the dance vibe of track, which is the latest single off the band's Prequelle album, Forge explained to us, "Originally, I wasn't necessarily entertaining the idea that it would be a Ghost track … but as soon as I started writing the full lyrics for it, I realized this is going to work [as a Ghost song]. I like the idea of trying to create unique songs … kind of like what Queen did — they have a hard rock song, then they synth song, then they have a ballad."
Watch the full video below, and be sure to catch Ghost on their upcoming North American tour, which kicks off October 26th in Tulsa, Oklahoma. From there, Ghost will embark on a headlining European tour of their own, before supporting Metallica in the spring and summer of 2019. See the band's headlining dates here and their support dates on Metallica's trek here .
Personalized Stories
Around the web, latest stories.
Kurt Vile Announces New EP Back to Moon Beach, 2024 Tour Dates
October 20, 2023
Lambrini Girls Take on Abuse in the Music Scene in Video for "Boys in the Band": Watch
October 19, 2023
DragonForce Announce New Album, Unveil Zelda-Inspired Song "Power of the Triforce": Stream
October 18, 2023
Alkaline Trio Announce New Album Blood, Hair, and Eyeballs, Unveil 2024 Tour Dates
October 17, 2023
Mannequin Pussy Announce New Album I Got Heaven, Share "I Don't Know You": Stream
Beartooth Announce 2024 World Tour, Unveil New Album The Surface: Stream
October 16, 2023
Portugal. The Man Enlist Mizmor for Black Metal Re-Imagining of "Doubt": Stream
October 13, 2023
PinkPantheress Announces Debut Album Heaven Knows, 2024 Tour Dates
Ghost unveil papa's romantic past in "dance macabre" video: watch.
Release info
Release Date
Also Known As (AKA)
Ghost: Dance Macabre (Instagram Version)
Contribute to this page
IMDb Answers: Help fill gaps in our data
Learn more about contributing
More from this title
More to explore.
Recently viewed