Statistics Stats
You are here:
Ghost Concert Setlists & Tour Dates
Ghost ( Swedish metal band )
Ghost ( Japanese psych rock )
Ghost ( Reggae )
GHOST ( Italian rock band )
Ghost ( Bjorn Luc Frieda Wendelen )
Ghost ( Bassist from Firebrands )
Ghost ( German game music remixer )
Ghost ( US Ultra-funk, hip-hop & soul group )
Ghost ( German rapper )
Ghost ( Houston‐area rapper Nicholas Esene )
Ghost ( Singer )
Ghost ( weareghostmusic )
Ghost ( talk show host )
Ghost ( hip-hop producer )
Ghost ( Swiss rapper )
GHOST ( GHOST AND PALS )
GHOST ( Japanese visual rock band )
Ghost ( featured on "SLS" by Uncle Waffles; maybe South African )
Ghost ( Canadian hip hop )
Ghost ( UK producer )
Ghost ( UK hip hop producer )
Ghost ( wall noise )
Ghost ( Polish death metal band )
Ghost ( electronic artist Kenny Parish )
Ghost ( Featuring artist on Big Smo's The True South )
Ghost ( Monstercat )
Ghost ( Massachusetts Producer )
Ghost ( has song "Architextures" with Protoculture )
Ghost ( Member of the Anthill Mob )
Ghost ( acid jazz )
Ghost ( US rapper )
Ghost ( released Range in the Poison )
Ghost ( animator/composer, Artix Entertainment, LLC )
Ghost ( UK garage )
show 31 more
Ghost at Brisbane Entertainment Centre, Brisbane, Australia
Edit setlist songs
Edit venue & date
Edit set times
Add to festival
Report setlist
Ghost at John Cain Arena, Melbourne, Australia
Klara stjärnor
Miserere mei, Deus
Call Me Little Sunshine
Con Clavi Con Dio
Ghost at Qudos Bank Arena, Sydney, Australia
From the Pinnacle to the Pit
Ghost at Movistar Arena, Santiago, Chile
Ghost at movistar arena, buenos aires, argentina, ghost at espaço unimed, são paulo, brazil, ghost at palacio de los deportes, mexico city, mexico, ghost at kia forum, inglewood, ca, usa.
Watcher in the Sky
If You Have Ghosts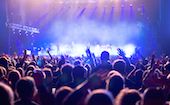 More from this Artist
Artist Statistics
Add setlist
Most played songs
Ritual ( 851 )
Year Zero ( 749 )
Con Clavi Con Dio ( 637 )
Cirice ( 574 )
Mummy Dust ( 544 )
More Ghost statistics
9sundays Act of Desecration Abgator Another Nameless Ghost Athaleon August Hotel Bandit Command Z Crisix Immortal Days Debris Dirty Scarlet The Disposable Heroes Frank Lampard The Ghoul Party Renato Gomez Immortal Sÿnn Imperium The Ivins The Ivory Hawks Kalkedon King For A Day Federica Lanna Lords of the Trident Lost Society Lux Noire Lux Noire Mainline Vinny Mauro Metalliquoi Mindrazer Outloud Phantom Tyler Quantrill The Raven re:covery Asim Searah Shiraz Lane Tea Rex The 3148s Thee Aggho Primal Scream Therapy Trio de Facto Turning Tydes V!RUS Vakan Wasted Years Charlotte Wessels White Pony The Witchers
Showing only 50 most recent
View covered by statistics
Artists covered
ABBA The Beatles Roky Erickson and the Aliens Genesis Imperiet Metallica
View artists covered statistics
Gigs seen live by
13,184 people have seen Ghost live.
lovecopia copiaslvr Geometry6366 copeepeea TiddiNotHere rocker67 adamrh23 nank Puppetmaster sideshowwgt TheAlphaant tnargus mfcrvm kinkajou7 AussieJockey erich12 ameliahhahaha Nikotrico Danomon NM96 Jacobhays Choopche TooMuchTuna2016 FixxxerBag battenj1 mprpearson jemg concert_mania tlaak blushadow Rodo calgure96 makaky harryabs Patters93 SCORPS RugOnline Noelto Rob69 shylahighgate TomTomTom Wallace13 tardo_2001 fletchzer scotty73 samwarwick Turny mrees GrimmHooky MudvayneMegan
Ghost on the web
Music links.
Ghost Lyrics (de)
Official Homepage
Related News
Ghost Kick Off U.S. Leg of the 'Re-Imperatour' In California
Amon Amarth is Going To Tell You to Row: You Should
Top 10 Most Popular Setlists of 2022
Tour update, marquee memories: arrows in action.
Arrows in Action
Oct 4, 2023
Oct 3, 2023
Oct 2, 2023
Oct 1, 2023
Sep 30, 2023
Sep 29, 2023
FAQ | Help | About
Terms of Service
Ad Choices | Privacy Policy
Feature requests
Songtexte.com
Goes Metal: Live at Graspop Metal Meeting 2023
Helmut lotti.
Add to Custom List
Add to My Collection
AllMusic Rating
User Ratings ( 0 )
Your Rating
Overview ↓
User Reviews ↓
Credits ↓
Releases ↓
Similar Albums ↓
Track Listing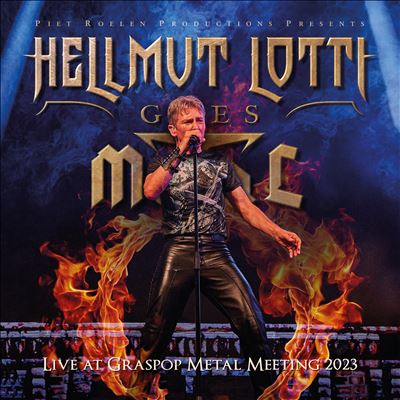 Helmut Lotti Discography Browser

Grand Rapids/Muskegon
Saginaw/Bay City
All Michigan
How to Watch 'Ghost Adventures: Devil Island' for free
Updated: Oct. 04, 2023, 3:56 p.m. |
Published: Oct. 04, 2023, 3:55 p.m.
Mallory Dwortz | [email protected]
"Ghost Adventures: Devil Island" airs Wednesday, October 4 at 9 p.m. on Discovery . Investigate the paranormal for free with trial options from Philo , Fubo , Sling , discovery+ , and DIRECTV Stream .
"Ghost Adventures: Devil Island" follows Zak Bagans and the "Ghost Adventures" team to Angel Island. Located in the San Francisco Bay, the eerie historical immigration station was once home to unimaginable cruelty, where people were tortured and, per Discovery , a "demonic darkness" still lingers.
Watch "Ghost Adventures: Devil Island" tonight at 9/8c on Discovery .
Where to watch:
Philo (start free trial) - For $25/month , register for Philo and unlock 70+ channels of shows, movies, and more. Don't pay for cable. Click here to get started.
Fubo (free trial) - For $74.99/month , switch to FuboTV and access 200+ channels of entertainment. Click here to watch.
Sling (try today) - With plans starting at $20 for your first month , register for Sling and stream sports, Discovery , Travel Channel , and more. Click here to get started.
discovery+ (start free trial) - With plans starting at just $4.99/month , subscribe and watch Discovery shows. Click here to watch "Ghost Adventures."
DIRECTV Stream (start free trial) - With plans starting at $64.99/month , ditch cable and enjoy more than 75 channels . Click here to register.
If you purchase a product or register for an account through a link on our site, we may receive compensation. By using this site, you consent to our User Agreement and agree that your clicks, interactions, and personal information may be collected, recorded, and/or stored by us and social media and other third-party partners in accordance with our Privacy Policy.
Ghost headliner at Graspop 2023
The Graspop keeps announce their headliners one by one! Ghost will headline the second Main Stage on the first day. Previously announced, Mötley Crüe , Def Leppard , SlipKnot and Parkway Drive will be there too. See below the recap' of all the bands and their schedule.
Thursday South Stage: TBA North Stage: Ghost
Friday South Stage: TBA North Stage: TBA
Saturday South Stage: SlipKnot North Stage: Parkway Drive
Sunday South Stage: Def Leppard North Stage: Mötley Crüe
Related posts
Hellfest 2023 : sold out, black flag and frank turner at jera on air 2023, the headliners for the 2024 editions of the hurricane and southside festivals have been unveiled., leave a comment cancel reply.
Save my name, email, and website in this browser for the next time I comment.
This website uses cookies to improve your experience. We'll assume you're ok with this, but you can opt-out if you wish. Accept Read More
#GMM23 - Aftermovie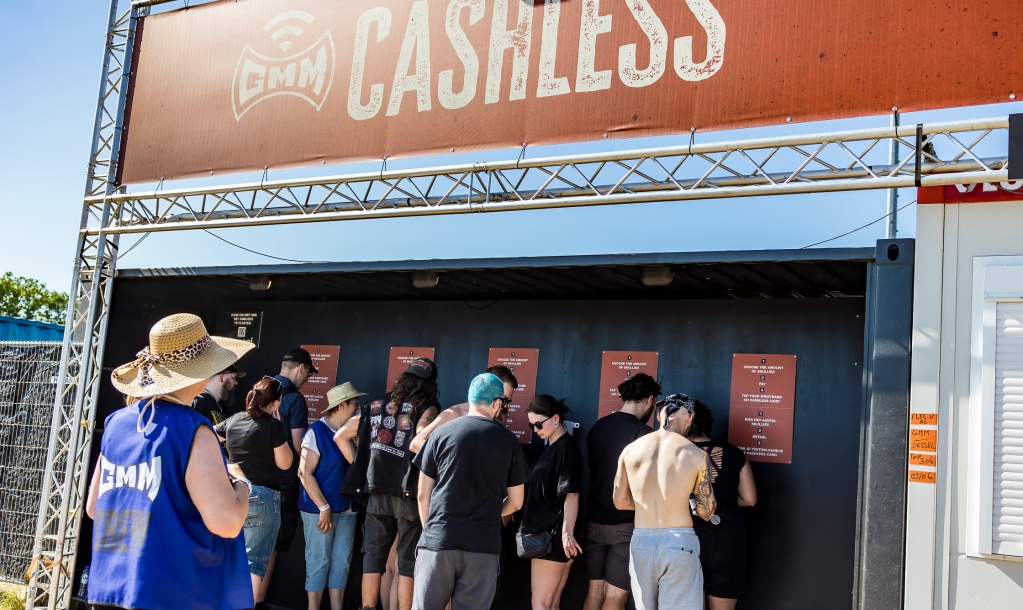 Cashless - remboursement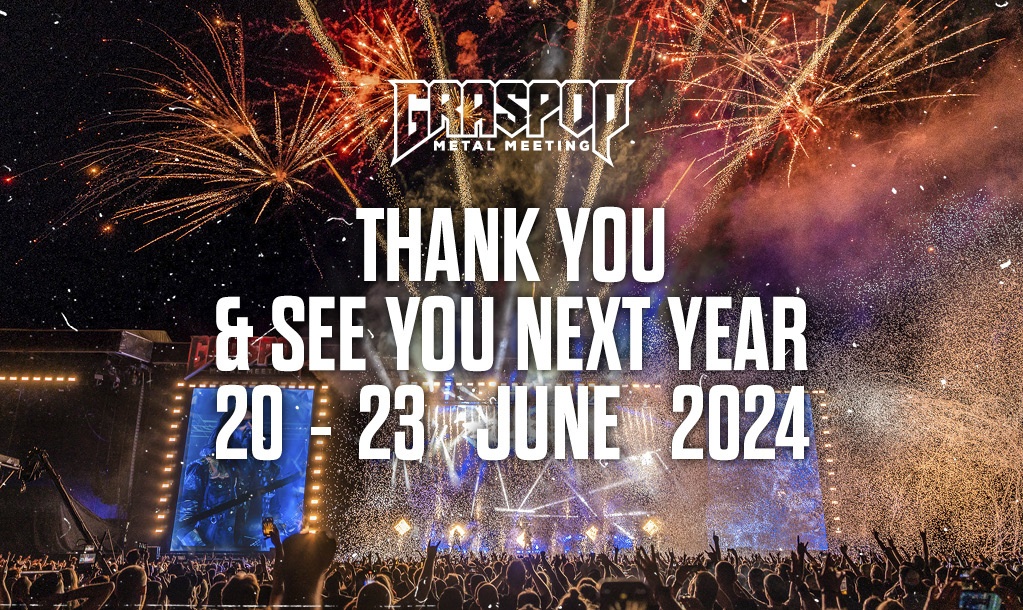 See you next year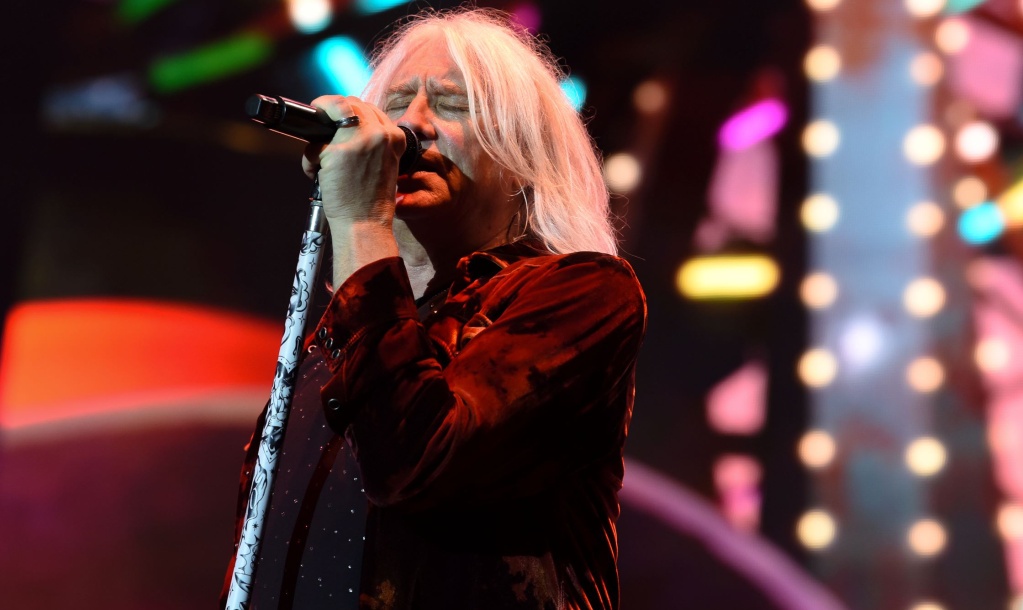 Def Leppard closing the festival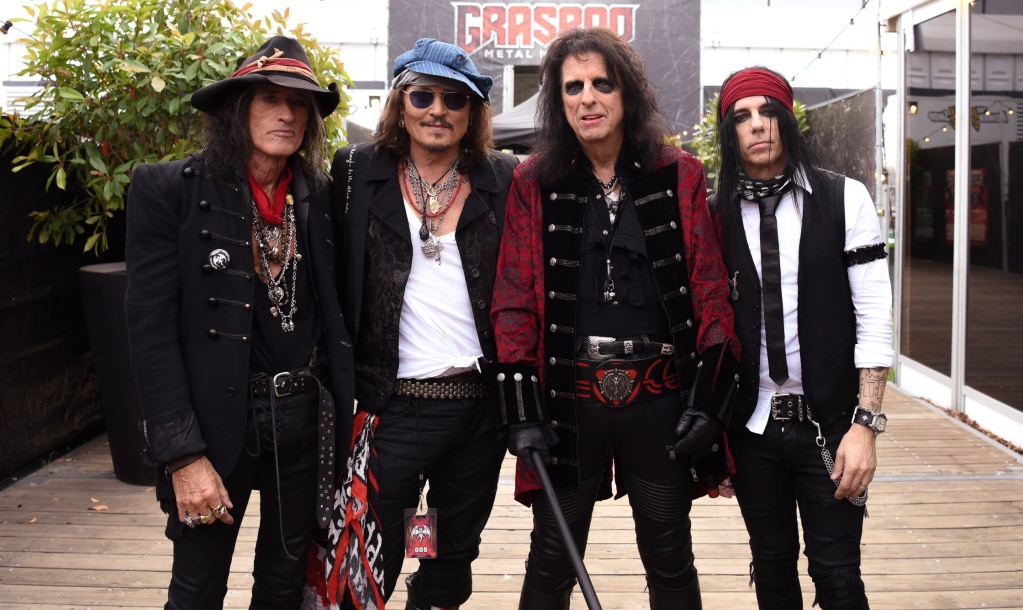 Hollywood Vampires came, saw and conquered!
Day report - sunday.
Concert - Dieth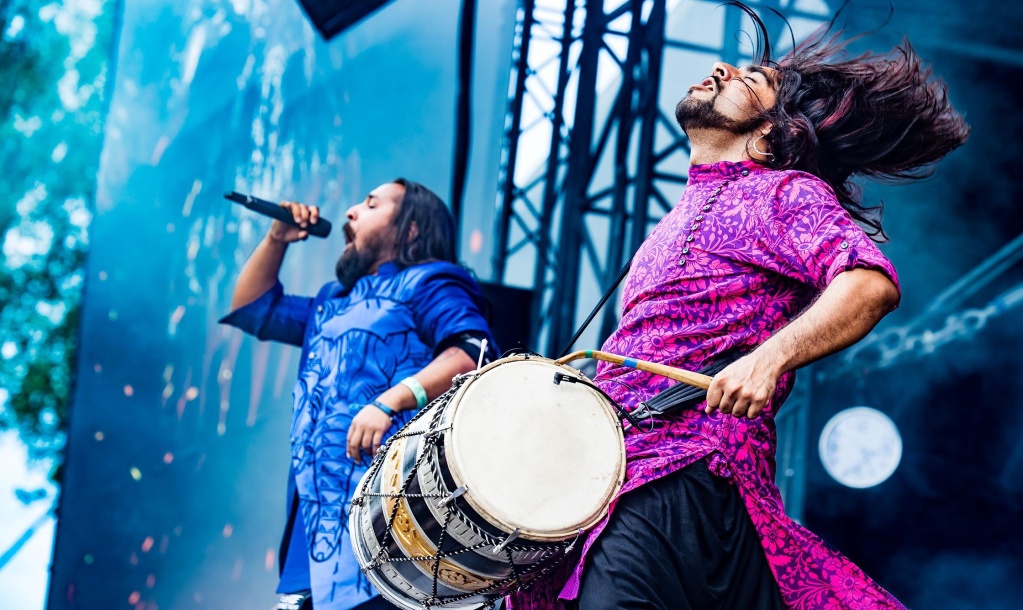 BLOODYWOOD, BLOODY HARD!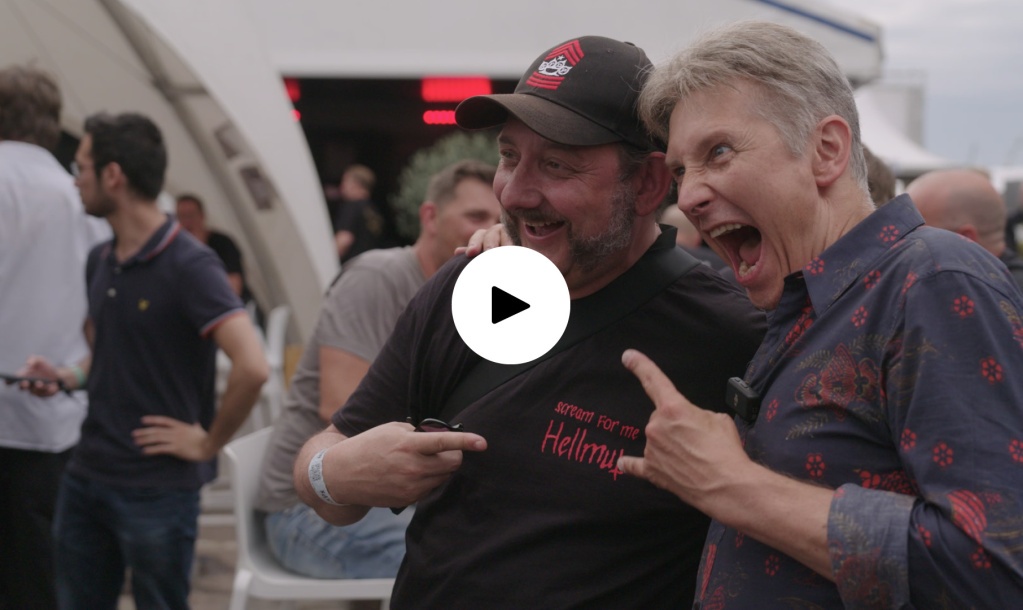 Interview - Hellmut Lotti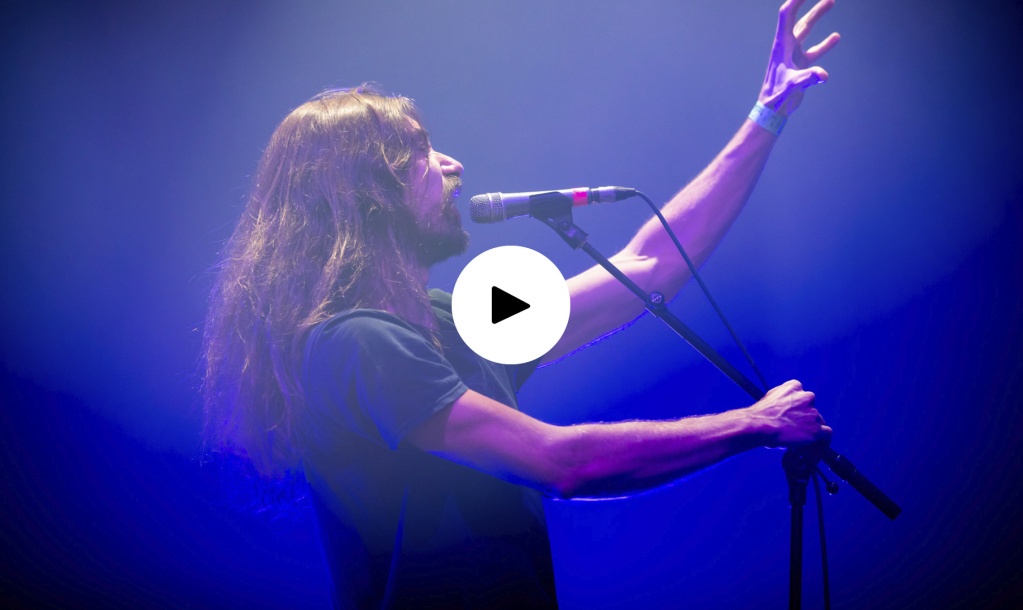 Concert - Hippotraktor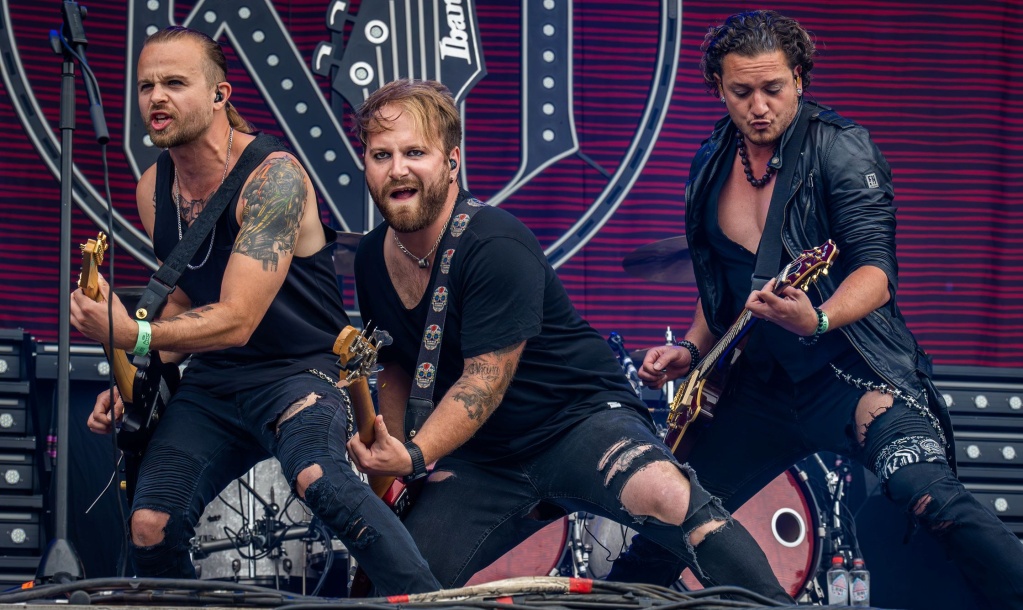 Kissing Dynamite blew us away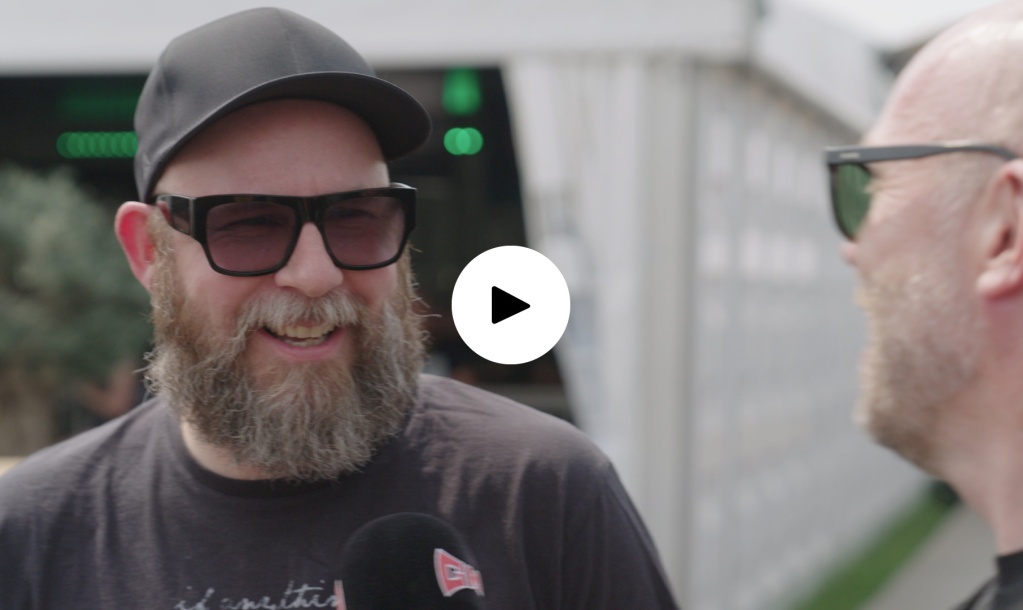 Interview - In Flames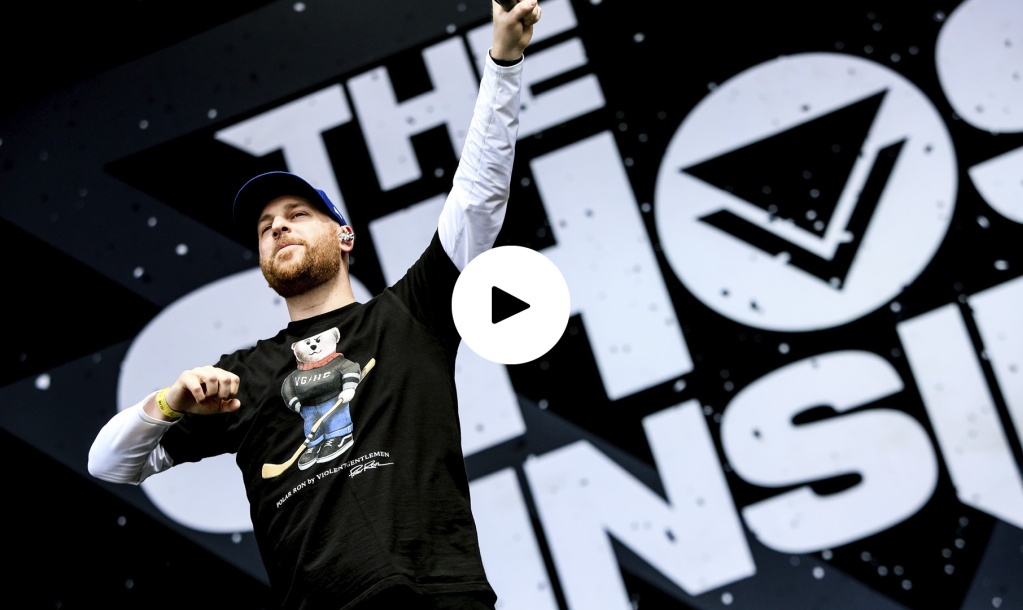 Concert - The Ghost Inside
Share & find us on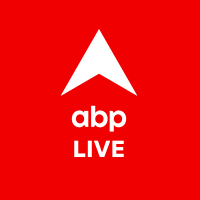 Top 10 | ABP LIVE Morning Bulletin: Top News Headlines from 5 October 2023 to Start Your Day
ABP News bring you the top 10 headlines to kick start your day and stay on top of the most important news updates from India and around the World.
Here are the top news and stories in entertainment, sports, technology, gadgets genre from 5 October 2023:
Top 10 | ABP LIVE Evening Bulletin: Top News Headlines from 4 October 2023
Top 10 | ABP LIVE Evening Bulletin, 4 October 2023: Read the top news headlines and all major updates from Across India and world at the prime time Read More
WATCH: Sanjay Singh Seeks Mother\'s Blessing Before Arrest As AAP Workers Raise Slogans Against Centre
AAP MP Sanjay Singh was arrested by the ED for alleged money laundering in liquor policy scam. Read More
J&K: 2 Hizbul Mujahideen Terrorists Killed In Kulgam Encounter, Search On For More Terror Operatives
Two terrorists have been killed in the ongoing operation in Jammu and Kashmir\'s Kulgam district, and the operation is still ongoing. Read More
China seeks to control Pakistani media: US report
Washington, Oct 5 (PTI): China has developed a web of international operations to have a say over media narratives and seeks to gain significant control over the Pakistani media, an official US report has sai. Read More
Ghost Trailer Out: Dr Shivarajkumar And Anupam Kher Promise Gunshots And Heavy Dialogues. Watch
In this cinematic venture, renowned superstar Dr. Shivarajkumar takes on the compelling role of a formidable gangster. Additionally, Anupam Kher also plays a pivotal role. Read More
\'Pehli Baar Maasumiyat Kho Ke Achha Lag Raha Hai\': Raghav Juyal On Being Called \'Villain Of The Year\' For \'KILL\'
Karan Johar lauded Raghav\'s exceptional transition into this negative role. In a chat with ABP Live, Raghav shared how he felt on receiving such praise from him Read More
Asian Games: Neeraj Chopra Bags Gold Medal With Best Throw Of 88.88 Metres, Kishore Jena Clinches Silver
Asian Games: While Neeraj recorded his season-best throw of 88.88 metres, it was Kishore\'s personal best of 87.54m that helped him bag a silver medal. Read More
\'India Shines Brighter Than Ever Before\': PM Congratulates Athletes As India Record Best-Ever Medal Haul In Asian Games
The Indian team won its 71st medal after Jyothi Surekha Vennam and Ojas Deotale clinched gold in the compound mixed team event in archery. Read More
Keith Sequiera, Rochelle Rao Announce Birth Of First Born, A Baby Girl; Call The Moment \'Surreal\'
TV actors Keith Sequeira and Rochelle Rao were blessed with a baby girl on October 1, 2023 Read More
Crude Oil Falls Below $90 Per Barrel Amid Demand Fear; Saudi, Russia To Continue With Output Cuts
Brent crude oil futures declined by $1.58 or 1.74 per cent, settling at $89.34 per barrel, while US West Texas Intermediate crude (WTI) saw a drop of $1.60 or 1.79 per cent to $87.63 per barrel Read More
In a ghost town, Ukraine's aid workers toil as Russian shells whizz above
Alex Gatopoulos, Al Jazeera's defence editor, films in Zaporizhzhia on patrol with a front-line team delivering the bare basics.
Zaporizhzhia, Ukraine – We meet Yulia in the early morning. The autumn weather, still sunny, has turned sharp, and we all wish we'd brought warmer jackets. She is the coordinator for Ukraine's emergency and rescue services, in charge of distributing aid to villages just behind the frontlines, where normal life has long since vanished.
Organised yet sanguine, we are clearly not the first media team she has shepherded.
Keep reading
Eu dismisses doubts over long-term commitment to ukraine in kyiv meeting, ukraine to build first underground school to protect from russian air raids, is us funding for ukraine under threat.
The drive towards the front takes a good hour, the signs of war more evident by the kilometre. Civilian and military vehicles speed up the closer we get. No one wants to become a target.
We arrive at an aid distribution centre, a fire station with a tarp roof, an old fire engine and a newer ambulance as its centre pieces. A small crowd of expectant villagers has gathered.
Before the war, Orikhiv was a town of 14,000 people. Now, just hundreds live here.
Old men and women gather in a small chatty knot. I briefly blush with shame as I stand next to them in full body armour while they natter in old clothes and slippers. One woman gives us a glance with a gentle smile on her face, feet encased in floral crocs; her only protection is a pair of earbuds she has in the whole time. I wonder why, and as if on cue, the sharp bang from a nearby artillery battery reminds me.
The barrage isn't intense but a regular reminder of the proximity of the conflict, the whizz of an occasional Russian shell in reply. No one bats an eyelid.
Receiving bread and bottles of water, the small crowd disperses, leaving as good-natured as they came but with armfuls of loaves, most on slow bikes back home.
There isn't an intact house in the entire town. Street after street, building after building lie shattered, roofs smashed in, doors and windows boarded up or left open to the coming cold.
In the distance, the singular sound of a hammer on wood as the residents, old yet resilient, repair what they can, putting up with what they can't.
We follow a fire tender on its way to deliver water to a home nearby.
Empty barrels wait to be filled by the open door. An angry woman storms out and shouts at both us and the firemen, complaining that she is fed up with the food they bring, that it's never enough, and that the presence of journalists will bring attacks upon her family.
The firemen start filling the barrels, doing their best to ignore her, but these are local volunteers caring for local people, and the discomfort is evident.
Her fury doesn't mask the despair in her voice as she tells us her house was destroyed at the beginning of the war, and she, her disabled husband, and several others, have lived in the basement ever since.
We pause for a bit before the next location. Yulia quickly munches on an apple, her helmet off for once, then we head across the road from the aid centre. An old man  – all the young people have left – is up a ladder banging at an exposed roofing joist, working methodically as the weather is due to turn bad soon.
Unsweetened grapes hang unpicked from his trellis vine as he takes us into his back garden where a crater, nine metres wide and three deep, occupies the centre. He is interviewed by the crater's lip, telling us it was caused by a KAB 500, a precision-guided munition with a 500kg (1100-pound) warhead. Living in his smashed home has taken its toll.
"You are living, but it's hard on the soul … we had a life here," he says.
Next to the house, white-marked trails from the tracks of tanks run along the tarmacked road.
An APC loudly rumbles towards the front. A military pickup truck with a flat tire slowly trundles squeakily past in the opposite direction; exhausted soldiers in the back, matted with dust, stare at us blankly.
Walking through the deserted streets looking for a good spot to shoot our "piece to camera", we come across an intersection, an abandoned church with a smashed spire on the corner. Police immediately pull up in a van, ask us who we are, impressing on us that a crossroads isn't perhaps the safest place to film. They tell us to listen out for Russian spotter drones. A Ukrainian colleague jokes, "Better be quick".
The whoosh of Grad rockets being launched from a battery close by makes us wary of incoming return fire, and we decide to pack up. On a gate on the other side of the road, a gang of sparrows, oblivious to the destruction, tweet and jostle each other for position.
We head off in the van, past the skeleton of a town, burned fields on either side of us.
A quiet day.