Awards Season
Big Stories
Pop Culture
Video Games
Celebrities
35 Creepy Photos of Abandoned Theme Parks
Are you brave enough to wander crumbling and decaying abandoned theme parks? Believe it or not, urban explorers have made the trip and taken photos that will haunt your nightmares. Some of these eerie theme parks are featured in famous shows and movies, and a few have become hotspots for Instagrammers.  
We've collected chilling photos from 30 abandoned theme parks, from the U.S. to Japan. Read on to learn about the tragic stories of these parks.    
New Orleans, LA: Six Flags
It's definitely no longer "playtime" at Six Flags in New Orleans. In 2005, Hurricane Katrina caused catastrophic damage in New Orleans. Sitting right next to Lake Pontchartrain, Six Flags became submerged in 20 feet of brackish floodwater. For over a month, the entire amusement park was flooded.
Inspectors declared Six Flags an "effective total loss" due to the high winds and flood water that had wrecked the park. As a result, Six Flags was closed indefinitely. Although the New Orleans Police Department patrols the park 24 hours a day, thrill-seekers and vandals still find ways to trespass. Today, the deserted park resembles a creepy ghost-town. 
Waterbury, CT: Holy Land USA
John Baptist Greco found inspiration from bible passages to create Holy Land USA in 1955. The grounds chairman at Holy Land, Bob Chinn, called Greco a spiritual man. Chinn added , "He wanted to do this for the people of the community. He felt no one, no matter the race, creed or color, should be separated. He wanted a place for all people to sit and be peaceful."
Holy Land featured the Garden of Eden, replicas of catacombs, a chapel, stations of the cross and Israelite villages. After the park closed in 1984, thieves swooped in, stealing many attractions and statues from the site. The site's future is still uncertain.
Princeton, WV: Lake Shawnee Amusement Park
Why do paranormal investigators flock to Lake Shawnee Amusement Park? Let's start at the beginning. In 1926, the park was unknowingly built on the site of a Native American burial ground (seriously). During the park's run, six people died at Lake Shawnee Amusement Park. A little girl died on the swings after a truck backed into the structure. In another case, a boy drowned in the park's swimming pond.
Lake Shawnee Amusement Park gained a deadly reputation, which may have caused the attraction to close in 1966. Locals believe the park is cursed. The park isn't completely abandoned, however. Ghost hunters (and perhaps ghosts) often roam the site.
Beech Mountain, NC: The Land of Oz
"Toto, I've a feeling we're not in Kansas anymore," says Dorothy in the film, The Wizard of Oz . She's right. Visitors will find the yellow brick road, Emerald City and the Wicked Witch's castle at the Land of Oz in Beech Mountain, North Carolina.
When the Land of Oz opened in 1970, it was the top attraction in the Eastern US. Many celebrities visited the Land of Oz, including actresses Debbie Reynolds and Carrie Fisher. Legendary boxer, Muhammad Ali, also stopped by the park once. However, the business took a turn for the worse. Bad investments, destroyed buildings and theft led to the park's closure in 1980.
In the '90s, the owners began to restore the park to hold annual public events. For the majority of the year, however, the park remains empty.
Dadizele, Belgium: Dadipark
Before Dadipark was an amusement park, it was a church playground. One of the town's pastors, Gaston Deweer, created the playground for families with small children in 1950. Thirty years later, Deweer transformed the playground into an affordable amusement park, where millions of visitors enjoyed the fun rides.
However, business went downhill when a boy lost his arm on the Nautic Jet water ride. Ouch. Locals began to complain about the park's safety. In 2002, the site closed its doors for renovations as visitor numbers dwindled. The improvements never happened, and the park never opened again. While Dadipark was left abandoned, plants grew over some of the attractions. In 2012, a company from the Netherlands demolished the decaying park.
Williams Grove, PA: Williams Grove Amusement Park
Williams Grove Park was almost destroyed after Hurricane Agnes struck the area in 1972. Sounds like bad luck, right? The park actually survived and the owners, the Hughes family, rebuilt the park. Shortly after, Williams Grove Park went back into business until 2005.
The Hughes turned their attention to creating the Williams Grove Speedway. They tried to sell the Williams Grove property to an owner who would continue to maintain the amusement park, but the Huges never found a buyer, so the park was left to crumble. 
Phillipsville, CA: Hobbiton USA
Located close to the Avenue of the Giants in northern California, Hobbiton USA was once a major roadside attraction. At Hobbiton USA, locals and tourists took a journey into J.R.R. Tolkien's fantasy novel, The Hobbit . The enchanting and charming site included hobbit homes and sculptures of characters from the book. For anyone who had no idea what The Hobbit was, each attraction came with button-activated speakers to explain the scene.
Why did Hobbiton USA close? Visitors believe the park ran into legal trouble and shut down. The majority of the attractions have disappeared underneath dense plant life. However, those who pass by report that a decaying Gandalf and the door of Bilbo Baggins are still visible. 
Nara, Japan: Dreamland
Nara, Japan is known for its beautiful temples, shrines and ruins. The Emperor lived in Nara during the Nara period (AD 710 to 794) before calling Kyoto his new home. Nara was also the home of Dreamland, a theme park inspired by California's Disneyland.
Dreamland's owner, Kunizo Matsuo, met with Walt Disney to bring Disneyland to Japan, but the two disagreed on licensing fees near the end of the construction phase. So, Matsuo dropped the Disneyland idea and created Dreamland instead. The park was an instant success when it opened in 1961. But Dreamland went out of business in 2006 after Disneyland, DisneySea and Universal Studios opened in Japan.
Marble Falls, AR: Dogpatch USA
Dogpatch USA was based on Li'l Abner , a comic strip featuring a fictional clan of hillbillies. When the park opened in 1968, it gained popularity and was highly profitable. Investors also remodeled Dogpatch USA into a winter sports complex in 1972, hoping to make it even more prosperous.
The investors turned out to be very wrong. Marble Falls experienced warmer winters than usual, leading to the park's downfall. Eventually, Dogpatch's situation got worse. The park went bankrupt, became entangled in legal problems and then permanently closed in 1993. 
Onsted, MI: Prehistoric Forest Amusement Park
Just off the highway in Onsted, Michigan, rests another world. The Prehistoric Forest was once a lively roadside attraction, drawing visitors with life-sized dinosaurs, fossil digging pits, a man-made volcano and the popular 400-foot Jungle Rapids Water Slide. Between 1963 and 2002, the park sent guests back in time.
Rerouted highways led to business faltering and the demise of the Prehistoric Forest. Today, neglected dinosaurs and cavemen lay scattered across the park. Some statues sink behind plants, while others have been stolen. The abandoned park prohibits any visitors, but that hasn't stopped vandals and urban explorers.
Beijing, China: Wonderland
Wonderland never opened for business. In fact, construction on the amusement park was never finished. Property developers from Thailand intended to make Wonderland the biggest and greatest amusement park in Asia. However, they canceled construction plans after running into financial problems in 1998.
The abandoned park featured skeletal remains of castles and medieval-themed structures. Local farmers didn't want the land to go to waste, so they reclaimed the area and used it to plant crops. Visitors reported that park attendants still stood in Wonderland's parking lot, supposedly to direct curious explorers. In 2013, the remaining structures were demolished.
Japan: Gulliver's Kingdom
Gulliver's Kingdom theme park in Japan didn't have the greatest location. It was actually located in one of the creepiest places in Japan. The park was built near Aokigahara, best known as Japan's "Suicide Forest." It was also close to the former headquarters of the infamous Aum Shinrikyo, a cult behind the deadly Tokyo subway sarin attack in 1995.
The strange park was based on Jonathan Swift's novel, Gulliver's Travels . In the middle of the park laid the book's main character, Lemuel Gulliver. The sinister location reportedly caused a lack of customers, leading to the park's demise in 2001. In 2007, the abandoned park was demolished. 
Chippewa Lake, Ohio: Chippewa Lake Park
Locals believe that Chippewa Lake Park's owner, Parker Beach, might haunt the park today. After the park closed due to low attendance, Beach asked his family to bury him there, and they agreed. He's reportedly buried at an unknown location at the site.
Chippewa Lake Park is no stranger to appearing in movies. At the end of an amusement park documentary called Welcome Back Riders , it states, "Be respectful if you try to find Parker Beach's Grave. Let him enjoy his park in peace. …It's by the roller coaster." Also, the 2008 horror film, Closed For the Season , shot some scenes at the apocalyptic theme park.
Berlin, Germany: Spreepark
Spreepark has a history of bad luck. The park found itself in huge debt in 1999. To get back in the green, the owners increased the park's entrance fee. Customers thought that raising prices was a poor decision. Consequently, the number of visitors dropped and the business shut down in 2002.
Shortly after the park's closure, owner, Norbert Witte, and his family left Germany and moved to Peru for unknown reasons. In 2004, Witte went to prison for seven years after smuggling drugs from Peru to Germany. The terrible news doesn't stop there. In 2014, a fire destroyed major parts of the park. The arsonist remains unknown, but investigators concluded that the fire was set deliberately.
Wichita, KS: Joyland Amusement Park
During its heyday, Joyland Amusement Park was a major attraction filled with laughing children and cool rides. It was also home to one of the last surviving original wooden coasters. Unfortunately, a serious incident involving the park's Ferris wheel led to the park's end.
In 2004, a 13-year-old girl fell 30 feet from the Ferris wheel, suffering severe injuries. The US Consumer Product Safety Commission closed the park and investigated the accident. The park never reopened. Today, it's just a crumbling playground for vandals.
Geoje, South Korea: Okpo Land
Okpo Land has a disturbing backstory. While in operation, Okpo Land thrived with exciting roller coasters and electric cars. However, the park's main attraction, the duck ride, caused fatal accidents in the 1990s. A cart derailed and capsized in one incident. While many riders suffered injuries, one young girl fell to her death.
Shortly after, the park owner mysteriously disappeared and was never seen again. Okpo Land closed permanently in 1999 and everything was left to rot where it was, including the scene of the fatal accident. The remains of the duck cart dangled over the edge of the track until the park was demolished in 2011.
Aurora, Ohio: Geauga Lake Park
How many theme parks do you know that were open for more than 100 years? Geauga Lake Park is one of the few amusement parks to do just that, operating from 1887 to 2007. When the park opened, it featured many attractions, including a massive swimming pool, a dance hall and bowling alley.
The park went through many name changes and owners. In 2000, the park's name changed to Six Flags Ohio. Then, in 2001, it turned into Six Flags Worlds of Adventure. No one knows for sure why the park closed. Today, Geauga Lake Park remains in a state of decay.
Nikko, Japan: Western Village
Welcome to the wild west in Japan. Believe it or not, Japan had a theme park that included a Western saloon, a jail and a giant replica of Mount Rushmore. CNN reports that Western Village was built in 1975, and cost $27 million to build.
Western Village shut down in 2007, after failing to compete with Disneyland and Universal Studios. Explorers who visit the neglected theme park say it's easy to get lost in. Creepy robots and giant teddy bears are still scattered throughout the park, and Mount Rushmore is rotting. Would you dare to visit this lonely theme park?
Newberry Springs, CA: Lake Dolores Waterpark
Located off Interstate 15 in the Mojave Desert, Lake Dolores Waterpark operated from 1962 to 2004. The waterpark went through a few name changes, including Rock–A–Hoola Waterpark and Discovery Waterpark. Lake Dolores closed due to low attendance.
Since Lake Dolores closed, it has become a popular attraction for film crews. The park has appeared in MTV's reality show Rob & Big , Top Gear America , Abandoned and the skate film Kilian Martin: Altered Route . You can say the park is pretty famous now. Urban explorers also sneak into the abandoned park even though there's a big "no trespassing" sign at the entrance.
Aarup, Denmark: Fun Park Fyn
When Fun Park Fyn opened in the 1980s, it lured families with affordable prices and pleasant attractions, such as waterslides, bumper cars and swan boats. However, the fun ended in August 2006 when the park went bankrupt. Now, a different crowd visits Fun Park Fyn.
The deteriorating and deserted park attracts photographers and thrill-seekers. Unfortunately, it also draws troublemakers and thieves. Rust covers the waterslides, while gunk and debris fill the pools. Remaining bumper cars and swan boats litter Fun Park Fyn. Do you dare to visit this creepy, abandoned park?
Galston, Scotland: Loudoun Castle Theme Park
Loudoun Castle Theme Park was built around the real ruins of the 19th century Loudoun Castle. During the park's early years, it faced mounting debt. That's never a good sign. Loudoun Castle Theme Park also went through several owners in its history.
In 2007, a tragic incident occurred, involving one of the staff members. 18-year-old ride operator, Mark Blackwood, fell 80 feet from a roller coaster while trying to fix the ride. He died at the hospital. After a two-week trial, the park owners were found not guilty of negligence. The park owners shut down the business in 2010.
Orlando, FL: Splendid China
The park owners spent $100 million to build Splendid China in Florida. It was built as a sister park to Splendid China in Shenzhen, China (which is still in operation). Each structure was handcrafted for authenticity. The park's replica of the Great Wall was made of 7 million bricks. The park also included Terracotta Warriors of Xi'an and a four-story-tall Leshan Buddha.
Florida's Splendid China took entertainment seriously. The park hired 60 dancers, actors and acrobats from the People's Republic of China to put on a show for guests. After the park opened in 1993, it had to contend with protestors who believed the park was propaganda for China. After closing its doors in 2003, vandals and thieves raided Splendid China, stealing statues and spray-painting walls. 
Rhyl, North Wales: Ocean Beach Fun Fair
Rhyl's Fun Fair was originally located at Marine Lake, where it opened in 1848. Each year, thousands of guests flocked to the amusement park. In 1954, it relocated to Ocean Beach at the West end of the promenade. Funfair's popularity began to decline during the 1960s.
In 2005, disaster struck when several guests got hurt. A roller coaster went off the tracks at the end of the ride, and five guests sustained injuries. It didn't take long for Fun Fair to shut down after the accident. In fact, it closed in 2007.  
Berlin, Germany: Blub Water Park
Blub was short for Berliner Luft-und Badeparadies, which translates to "Berlin air-and bathing paradise." The water park first opened in 1985, but closed its doors in 2002 after experiencing health concerns and violent youth gangs. When Blub shut down, the decaying park attracted tourists, skaters and photographers.
In 2016, a fire devastated the buildings at Blub. According to the German media outlet, Welt, the park was also devastated by rats and "idiots." The park owners plan to redevelop the site. But for now, the huge, lonely park resembles an apocalyptic site.
Lancashire, England: Camelot Theme Park
Some locals say Camelot Theme Park is an abandoned "knightmare." First opened in 1983, the park had many profitable years before declining visitor count lead to its closure in 2013. This low turnout was likely caused by poor summer weather and the park's failure to compete with the London 2012 Olympics and the Diamond Jubilee.
The fun stopped for many Camelot fans. One guest, Allistair Bradley, told the Lancashire Post, "I have been to the theme park countless times with my children, so this news comes as quite a blow." As of June 2019, parts of medieval figures are scattered across the park. Buildings are crumbling and vandalism and arson are common.
Pripyat, Ukraine: Pripyat Amusement Park
Pripyat amusement park is currently a hot spot for Instagrammers thanks to HBO's historical drama, Chernobyl . The park planned to open for the very first time in May 1986. But that never happened. In April, the Chernobyl disaster took place just a few miles away, quickly becoming one of the most catastrophic nuclear explosions ever to occur.
According to a United Nations study, 4,000 people died from radiation exposure as a result of Chernobyl. However, a Greenpeace study reported that there were 200,000 casualties. Today, the radiation levels throughout the park vary.
So many people take selfies at Pripyat amusement park and the disaster site that Chernobyl's creator, Craig Mazin , made a statement, saying, "If you visit, please remember that a terrible tragedy occurred there. Comport yourselves with respect for all who suffered and sacrificed."
Suita, Japan: Expoland
Japan's Expoland has a tragic past. The amusement park thrived for 30 years with more than 40 rides and attractions and 19 restaurants and shops. Then, in 2007, a 19-year-old university student from Higashiomi, Shiga died and 19 other visitors suffered injuries when the Fujin Raijin II derailed at Expoland.
The park closed temporarily after the accident. Investigators discovered the ride derailed because of a broken axle and that none of the ride's axles had been replaced for 15 years. Authorities cited Expoland for improper maintenance, and the park shut down in December 2007.
Seoul, South Korea: Yongma Land
In 1983, Yongma Land was a big deal when it first opened in Seoul, South Korea. But after the first decade, the park began to lose customers and profit when Lotte World, a massive recreation complex, set up shop. Yongma Land officially stopped operating as an amusement park in 2011.
The old-school and deteriorating grounds draws many guests, including photographers, videographers, and musicians. The K-pop music video for Crayon Pop's Bar Bar Bar was filmed at the park. Yongma Land also became a popular spot for cosplay following its shutdown. 
Thua Thien Hue, Vietnam: Ho Thuy Tien Water Park
The remaining magic of Ho Thuy Tien Water Park attracts many Instagrammers. Although the park didn't see success while it was open, it's now a must-visit post-apocalyptic dreamworld for explorers. Many parts of the site have been taken over by plant life (and grazing cows).
However, visitors, can't miss the park's main attraction: the three-story-tall dragon on top of the aquarium. Inside the dragon, a staircase leads to a viewing area (the dragon's open mouth), where guests can enjoy the amazing view of Thuy Tien Lake. 
Guerneville, CA: J's Amusement Park
What was once filled with laughter is now haunted by a spooky silence. From the 1960s to 2003, J's Amusement Park was a small family run operation. The park featured thrilling attractions, a mad mouse, miniature golf, a racetrack and a roller coaster.
Today, J's Amusement Park is concealed behind the woods and reclaimed by nature. The site stinks of decay and paint flakes off of the structures. The attractions look like they're ready to crumble with just one touch. If you're brave enough to visit J's, you'll find a terrifying monster guarding the park from the top of a building.
Orlando, FL: Disney's River Country
"Sorry River Country is closed," says a sign in front of Disney's empty water park in Orlando. Before Disney's River Country closed, it was a fun destination for thousands of families to cool off from the summer heat. Disney's River Country mimicked an old-fashioned swimming hole with "a twist of Huckleberry Finn."
Disney shut down the park in 2001. Since then, Disney's River Country has been rotting and deteriorating. Dirty water fills the pools. Moss, weeds and vines cover rusty slides and fences. Inside the park's buildings, leaves cover the floors and the wallpaper is peeling off. Now, the empty park looks haunted.
Itaguaí, Brazil: Park Albanoel
Christmas isn't always merry and bright, just look at Park Albanoel in Itaguaí, Brazil. The beloved park owner, Albano Reis, opened the Christmas-themed park in 2000. Locals called him Santa Claus because Reis dressed up as the jolly ol' fella every Christmas.
Reis intended to build the largest tourist entertainment attraction in Brazil. However, his dream came to a sudden end. The park shut its doors after Reis died in a car accident near the site in 2004. Today, cracks, rust and mold cover the Santa and candy cane structures at Park Albanoel.
Ellicott City, MD: Enchanted Forest Theme Park
Once upon a time, there was a storybook amusement park in Maryland. The Enchanted Forest Theme Park brought fairy tales and nursery rhymes to life. Kids wandered through Cinderella's castle, went for a spin on Alice in Wonderland's tea cups and ventured into the caves of Ali Baba and the Forty Thieves.
The Enchanted Forest was the ultimate summer destination after opening in 1955. During its heyday, 300,000 children visited the Enchanted Forest each summer. However, the park began to lose children's attention in the 1980s due to fierce competition from nearby theme parks with bigger and faster rides. After closing in the 1990s, The Enchanted Forest became a dreamland for photo enthusiasts.
Derbyshire, England: American Adventure Theme Park
Originally known as Britannia Park, American Adventure World transported customers to the American West. The theme park featured cowboys, Native Americans and intense, yet exciting rides. It became one of the top attractions in the country. However, visitor numbers started to plummet.
American Adventure World closed three of its most famous roller coaster rides, including Nightmare Niagara and The Missile. Shortly after, the park faced structural instability and water pollution problems. The owners called it quits and permanently closed the park in 2007.
Philadelphia, PA: Bushkill Park
While it was open, Bushkill Park featured one of the oldest funhouses in the US, the Bar'l of Fun. The park was also home to other famous antique rides, including bumper cars, The Whip, and The Haunted Pretzel. Sounds strange, right? But the locals went crazy for these attractions.
The park operated from 1902 to 2004, temporarily closing after Hurricane Ivan caused flooding and damaged many attractions. Floods plagued the park again in 2005 and 2006. Bushkill park closed again in 2006, and was left abandoned. While Bushkill Park rotted and flooded in 2011, it appeared in the horror film, The Fields , starring Cloris Leachman and Tara Reid.
MORE FROM ASK.COM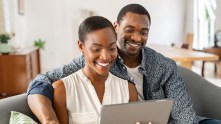 Freqently Asked Questions
What are your hours? We are open 7:30pm-11pm every Friday and Saturday in the month of October. Additionally we will be open Sunday the 29th before Halloween and Saturday 11/4. Please see the Calendar here for exact dates:
Can I buy tickets in advance? Yes. Purchasing tickets online and in advance is highly recommended and the only way to guarantee entry upon your arrival at Nightmare Realm. Walk-up sales are subject to availability depending on volume of online sales.
Where do I need to be to enter into the show? To experience a night at Nightmare Realm you will want to head to Paw Paw High School to board the bus. Please do not arrive more than 15-20 minutes early.
"My ticket says 7:30pm on it, does that mean I have to be there at 7:30pm?" No. The 7:30pm just means Nightmare Realm starts its buses on rotation at 7:30pm. We do not have timed ticketing for the 2022 season, so you can arrive any time between 7:30pm and 11pm and get into the attraction.
Does Nightmare Realm accept credit cards? Yes, we take Visa and Mastercard.
Does Nightmare Realm accept cash? Yes, on-site in the parking lot we do accept cash.
I just bought my ticket online…do I still have to wait in line when I get to the Haunted House? Unless you bought VIP passes, which get you speed entry onto the bus and into the attraction, General Admission passes will have a wait time when you get to the haunted house. To make all wait times more entertaining and horrifying for our guests we do have Creatures from the Realm in our parking lot, on our buses, and in our midway and Queue areas. This ensures more of a terrifyingly fun experience all around.
Are the monsters allowed to touch you? No, the monsters within the attraction will not touch you. Cid on the other hand....
Are there any age restrictions? Nightmare Realm is recommended for ages 13 years and older. This is because of gore and intense situations. We have had many guests under the age of 10 visit us and have a great time. With that being said we have had many adults leave crying. It is all up to the guardians discretion on if they think their minor can handle horror. Anyone younger than 16 years old NEEDS a guardian or responsible party to ride the bus with them. There are no special prices for minors and no refunds if anyone decides not to finish the haunt. There are many emergency exits throughout each attraction in case anyone gets too scared to continue.
If my child wants to go into the attraction do I have to go as well? If your child is over the age of 13 they are welcome to come to the attraction and experience the show with a paid ticket. As a guardian not desiring to experience the show we offer you a free ride on our bus and free entry into our midway to relax and enjoy some horror movie clips, or some food if you choose to purchase it until your party is finished with their walk through.
Is there a lot of smoke in the haunted house? We do use fog machines at Nightmare Realm. Should you find the smoke too intense there are emergency exits throughout the attraction.
Are there strobe lights? Yes, we do use strobe lights occasionally. We do not recommend anyone with sensitivity to bright strobe lights, loud noises, or intense scents to enter Nightmare Realm presents Retribution.
Once we've used our ticket can we go through again with the same ticket? No. But a "Go Again" pass can be purchased at our concession stand, that will allow our customers to go through a second time, entering through the VIP line for only $10.
Can we be thrown out of the park for any reason? Yes. We do not allow foul language, pushing, vulgar behavior, weapons of any kind, alcohol, etc. We have a list of rules just like anyone else that must be adhered to for your own safety. Those in violation of these rules may be asked to modify their behavior or leave the property without a refund.
Do you serve alcoholic beverages? NO! And they are not allowed on the property, so please do not bring any.
Is smoking allowed? Smoking and Vaping are only allowed in the parking lot and outside of the General Attraction Area (right where the bus drops you off and where the bus picks you up). Smoking and Vaping are NOT allowed within the attraction, either indoors or outdoors, in the queue lines or midways.
Can we take flash photos of your haunted houses? No photography of any sort is allowed in the haunts. Haunted houses are dark and people's eyes (especially the actors/actresses) adjust to the low light. When you flash your camera you're not only ruining other customers' experience but you're hurting the actors' eyes. Although no photography or videotaping is allowed inside (including nightshot), the monsters working outside will quite often pose for pictures. Nightmare Realm also has 3 selfie stations themed with different elements from our show for you to enjoy taking pics at.
What can't we bring with us inside your haunted houses? No pets! No weapons! No alcoholic beverages! No cameras! No smoking! No vaping! No laser pointers or flashlights! No food or beverages!
Do you sell beverages and souvenirs at your attractions? Yes. We sell souvenirs at our gift shop including t-shirts, sweatshirts, hats, patches, and more. Our midway features a concession stand with pizza from Erbelli's Pizzeria, cider and donuts from VerHage's Cider Mill & Bakery, Coffee from Biggby, snack packs from Blonda's Cooking, and assorted candy bars.
Can we win free tickets? Follow Nightmare Realm Kalamazoo on Faceboook and Instagram for free ticket giveaways.

Nightmare Realm
Own this Attraction?
"The Story Begins…"
Nightmare Realm is a Haunted Attraction located in Mattawan, MI.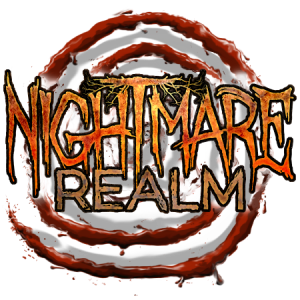 Rated 8.97 /10 by Team White City Devils

23492 Red Arrow Hwy, Mattawan, MI 49071
Special Directions: Because of Nightmare Realm being a place of secrecy, we ask that all of our visitors park at the Paw Paw High School parking lot, which can be found at 30609 Red Arrow Hwy, Paw Paw, MI 49079. From there we will bus you over, free of charge, to the Nightmare Realm Terror Park. Your ride will be enhanced by the presence of one of our creatures, who will begin your journey into the mad world of retribution.
( Click for Fullscreen Map )
About This Attraction:
Haunt Types:

# of Attractions: 1
Dates & Hours:
Always verify the attraction's dates and hours prior to visiting.
2023 Schedule October 6, 7, 13, 14, 20, 21, 27, 28, & 29 November 4th Opens at 7:30 PM
Nightmare Realm presents Retribution. A horrifying theatrical experience housed within an immersive atmosphere. Trista heard the voices all her life. The people of Cypress Hollow thought she was different – they didn't know how right they were. When an accident happens and a portal begins to open, the village and all its inhabitants will know the true meaning of retribution. 13 years + recommended.
Indoor/outdoor haunt open in all but the worst weather. Free parking will be at Paw Paw High School (30609 Red Arrow Hwy, Paw Paw, MI 49079), where a shuttle will be waiting to take you to Nightmare Realm.

Free Parking, Restrooms/Porta Potties On-Site, Handicap Accessible, Food/Concessions, Gift Shop/Souvenirs, Optional Games/Midway, "Hi-Tech" Attraction, Original Characters, Celebrity Appearances, Covered Outdoor Waiting Line, Indoor/Outdoor Attraction

Promo Pics:
Have you visited this attraction?
Submit their First Guest Review!
See anything that needs updated? Let Us Know!
Featured Listings: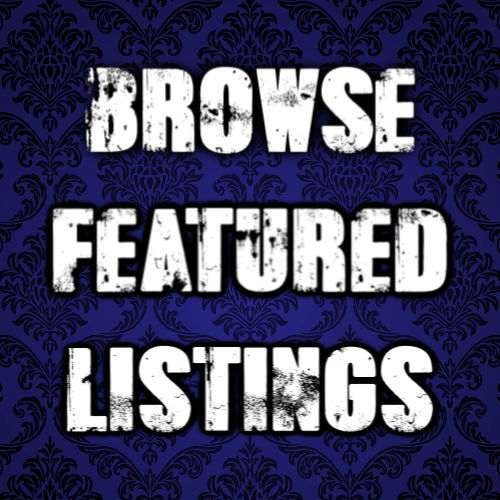 Disclaimer from The Scare Factor: Our listings are usually only updated a couple of times per year. A lot can change in that amount of time, especially during Halloween season. For this reason, even though we try our best to provide the most accurate and up-to-date information possible, it is ultimately your responsibility as a customer to do your own due diligence and research the attractions directly that you would like to visit. We are not liable for any mistakenly inaccurate information that you may find on our website. We appreciate your understanding and, as always, stay scary! ~ The Scare Factor

The Scare Factor provides reviews and directory listings for Halloween haunted houses, haunted trails, haunted hayrides, scream parks, and other types of haunted attractions.
All rights reserved. Copyright 2023©️
Join our spooky adventures!
Subscribe on youtube.
We visit Halloween haunted attractions year-round! Follow us for haunted house walkthrough videos, behind the scenes footage, and more!
OFFICIALLY THE BEST SCREAM PARK IN EUROPE
BACK IN THE CITY MARKET
HAUNT MAZES AND ATTRACTIONS
EXTENDED HALLOWEENTOWN, FOOD COURT, MUSIC, FALL FM, STREET ENTERTAINMENT,  SECRET ZONE, CLOWNS WITH CHAINSAWS, VAMPIRES, DANCERS, ACROBAT AND CIRCUS PERFORMERS, THE LEGENDS OF HORROR, WHITE WITCH CREATIONS, PHOTO OPS, GIVEAWAYS & MORE.
IRE'ANDS ONLY INDOOR SCREAM PARK
Attractions, ...behind the screams, w h a t.. o u r.. v i s i t o r s ..s a y, are you ready to visit europes best scream park.
Irelands multi award winning indoor scream park RETURNS TO DUBLIN OCTOBER 6TH!
This year we have FIVE maze attractions to cater to every fear! As well as THREE Scare Free Zones, the little museum of Horrors, The Banshee 3D binaural audio experience, explore our expanded Halloweentown or refuel between the scares and circus performances  in our food court.. There's something for everyone!
If you dare to challenge your sanity further, face your journey into the Afterlife in our all-new Beelz and Son's Funeral Parlour. Beware of our roaming street characters lurking in the shadows, ready to send shivers down your spine.. or snap a selfie with you!
Expect a night filled with fun and fear in Irelands ONLY Indoor Scream Park, located in the heart of Dublin City centre.
We're your PERFECT night out this October.
How to find the nightmare realm
The nearest bus stop is the Church street stop, served by the 83 and 83A bus. We are approx a 2 minute walk from this stop. The Main entrance is on St Michans St
Take the Luas Red line to "Four Courts" Luas stop. We are approx 1 minute walk from the Luas stop along Chancery St. The Main entrance is on St Michans St
There is a Dublin City carpark on Marys Lane, next to the Nightmare Realm, charged at local rates. The Main entrance is on St Michans St
You can easily walk to The Nightmare Realm from the city centre. From the spire walk down Henry street, straight to Mary Street, Mary street Little and then Marys Lane. The Main entrance is on St Michans St
Merchandise
Know Before You Go
Sponsorship
News and Media
Terms & Warning
Cookie Policy
Privacy Policy
© The Nightmare Realm
By subscribing, I agree to receive marketing emails from The Nightmare Realm.
Hauntworld
Haunted Houses in Michigan
Nightmare Realm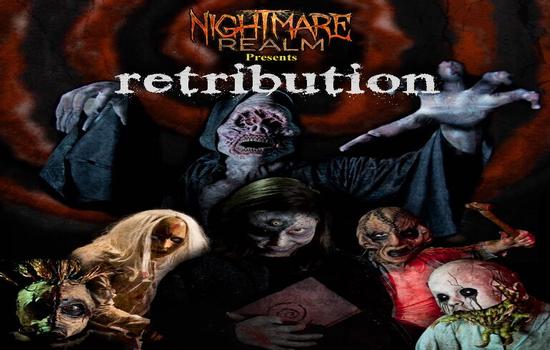 Red Arrow Hwy, Mattawan, Michigan, 49071
Rate already submitted for this profile!
Find haunted houses, find haunted hayrides, find pumpkin patches, find corn mazes, real haunted houses, escape rooms.
Nightmare Realm Kalamazoo
Location & Hours
23492 Red Arrow Hwy
Mattawan, MI 49071
You Might Also Consider
Celebration Cinema Crossroads & IMAX
9.4 miles away from Nightmare Realm Kalamazoo
Muy S. said "Haha in my review last year I mentioned Gold Class theaters with their reclining chairs and side tables... and well, Celebration has those now! I don't normally get snacks at theaters, but when I sat down and saw that side table, I…" read more
The Lucky Wolf at the historic Paw Paw Playhouse
5.6 miles away from Nightmare Realm Kalamazoo
Natural and Organic wines as well as bottles to go, beer and cocktails, small plates-toasts, ice cream and baked goods. Paw Paw's premier venue for theater, music, art and private events! read more
in Coffee Roasteries, Venues & Event Spaces, Performing Arts
Chuck E. Cheese
10.0 miles away from Nightmare Realm Kalamazoo
30 Minutes of Free Play
in Indoor Playcentre, Arcades, Kids Activities
Amenities and More
Ask the community.
Ask a question
Yelp users haven't asked any questions yet about Nightmare Realm Kalamazoo .
Recommended Reviews
1 star rating Not good
2 star rating Could've been better
3 star rating OK
4 star rating Good
5 star rating Great
Select your rating
People Also Viewed
MRC artWorks
Happy Our Art
Wings Event Center
Psycho Ward Haunted House
Whirling Arts Pottery
Kalamazoo Country Club
Earthly Delights at Amy Zane
Gilmore Theatre Complex
Choices Unlimited
Historic Adventist Village
Haunted Houses Near Me
Other Haunted Houses Nearby
Find more Haunted Houses near Nightmare Realm Kalamazoo