Things to Do
Teacher of the Year
Best of NoVA
Pumpkin and Apple Picking
NoVA Wine Wars
In This Issue
Things to Do Features
7 Haunted Houses and Trails That Are Worth the Drive 
Only the bravest will be able to survive these spooky attractions filled with clowns, vampires, zombies, and other ghouls.
By Michele Kettner October 5, 2023
If you love all things that go bump in the night, you probably love haunted house season. If you've tried all the frights in Northern Virginia , broaden your horizon to find even more nail-biting and adrenaline-pumping scares that are just a short drive away. Here are some nearby (and totally terrifying) haunted houses and trails that are definitely worth the drive.
DarkWood Manor Haunted House
Fridays–Sundays through November 4, plus October 31
1 hour 35 minutes from Dulles
Each year the house of fear provides Halloween lovers with a brand new theme, with original stories, characters, and scenes. This year, the Witherspoon Brothers and their world of vampires are set to descend on the haunted house and turn it into the Blood Realm. The final weekend will host the blackout event, where guests enter the manor with just a glow stick in hand. Note: This haunted house is not recommended for kids under 10. 104 N. Hawksbill St., Luray, $20
Distorted Dreams Haunted House
Weekends through October 28, times vary
1 hour 20 minutes from Dulles
In its second year of operation, this haunt is definitely still a hidden gem. Located at Fort Ritchie, you'll feel the spooky vibes once you pull onto the former base. Once you head into the attraction be prepared for jump scares, mind-twisting effects, and things lurking around every corner. But best of all are the actors. The crew will scare, intimitate, and humiliate you – but in the best way possible. 24930 Reservoir Rd., Cascade, Maryland, $20 general admission , $35 for admission and fear pass
Field of Screams Maryland
Various dates through October 31
1 hour 1 minute from Dulles
Home to the longest-most terrifying trail in the country and named the Best Haunted Attraction by USA Today , you'll need to get up the gumption to complete the haunts at Field of Screams. Halloween lovers have access to the Slaughter Factory haunted house and super trail, a one-hour walk through the woods with 55 scary scenes to experience, including an eerie campground, carnival, and church. Just do us a favor and don't make Pickles or Stitches mad. 4501 Olney Laytonsville Rd., Olney, Maryland, $44–$64
Hersheypark Dark Nights  
Weekends through October 29
2 hours 12 minutes from Dulles
When the lights go at the Sweetest Place on Earth the ghouls come out to play. With five haunted houses – including the new Auntie Mortem's Abattoir – three scare zones, and access to the park's rides, you'll have a hard time fitting everything into one night. While you explore the park, make sure to grab some of the limited Halloween-themed treats, including the Toxic Mac and Cheese, Fried Oreo Eyeballs, and Mass Acres Loaded Fries. 100 W. Hersheypark Dr., Hershey, Pennsylvania, $44.99–$84.95
Kings Dominion's Halloween Haunt
Weekends until October 29
1 hour 45 minutes from Dulles
Once The Great Pumpkin Fest ends, Kings Dominion's monsters take over. The haunt features five indoor and outdoor mazes – including F.E.A.R., Condemned, Trick or Treat, Blood on the Bayou, and GrimmWoods – four outdoor scare zones, and plenty of live performances. Fast passes are available to skip the lines for rides and each haunted maze. Chaperones are required for guests 15 and younger. 1600 Theme Park Wy., Doswell, $49.99–$74.99 for haunt admission, $54.99–$115 for day and night admission
Laurel's House of Horror
Various date through November 4
48 minutes from Dulles
The DMV's largest indoor haunted house is constructed inside an abandoned movie theater. The House of Horror has over 28,000 square feet of clowns, bones, guts, masked murderers, and other unfathomable scares. If you make it out of the haunted house alive, continue to test your nerve in the horror movie-themed escape rooms. 935 Fairlawn Ave., Laurel, Maryland, $30–$40  
Markoff's Haunted Forest
Weekends until October 29, plus October 31
57 minutes from Dulles
Good luck making it through this town and 1-mile trail. The Western-themed town is full of zombies, and the crazy ghouls will give you a fright as you hike under moonlight. Plus, coming later this month is the all-new See No Evil attraction. The bravest souls will have to put their senses to the test, heading through the multi-sensory experience blindfolded. 19120 Martinsburg Rd., Dickerson, $30–$50 trail tickets, $20–$30 town tickets, $45–$75 combo tickets  
Feature image courtesy Field of Screams Maryland
For more Halloween activities, subscribe to Northern Virginia Magazine's Things to Do newsletter.
Trending in NoVA
The top 25 high schools in northern virginia, on the market: falls church home offers modern amenities for $1.14m , first-ever hot wheels experience to debut in tysons this winter , craving an apple cider doughnut or treat 5 places to satisfy that hunger .
Our Top Stories In Your Inbox
Our newsletters delivered weekly.
You May Also Like
Looking to Get Spooked? Try These Ghost Tours 
Frolic Through These 6 Northern Virginia Corn Mazes
Weekend Fun: Comedy Nights, Disney on Ice, and the Waterford Fair

Awesome, you're subscribed!
Thanks for subscribing! Look out for your first newsletter in your inbox soon!
The best of Chicago for free.
Sign up for our email to enjoy Chicago without spending a thing (as well as some options when you're feeling flush).
Déjà vu! We already have this email. Try another?
By entering your email address you agree to our Terms of Use and Privacy Policy and consent to receive emails from Time Out about news, events, offers and partner promotions.
Love the mag?
Our newsletter hand-delivers the best bits to your inbox. Sign up to unlock our digital magazines and also receive the latest news, events, offers and partner promotions.
Things to Do
Food & Drink
Time Out Market
Attractions
Los Angeles
Get us in your inbox
🙌 Awesome, you're subscribed!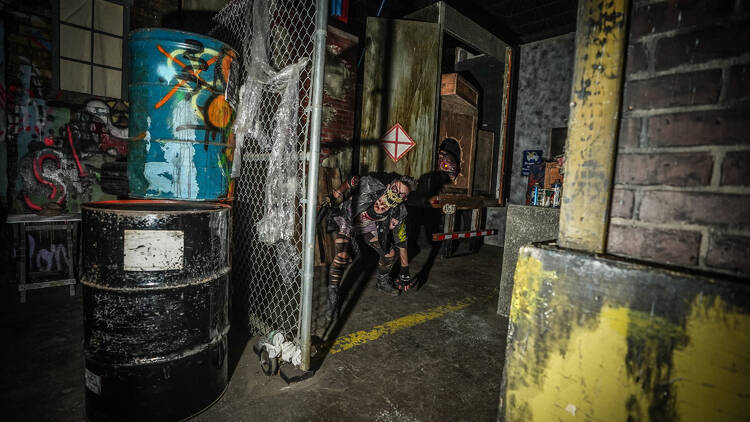 The 14 best haunted houses near Chicago
Looking for frights this season? Head to the scariest haunted houses in Chicago.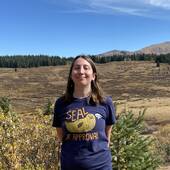 Spooky season has arrived, and the best way to get in some proper frights is to visit one of Chicagoland's best haunted houses. Halloween in Chicago brings more than a dozen immersive attractions to surrounding towns, where actors and set designers work hard to make you scream by forcing you to face your fear of clowns, hospitals, snakes and other creatures that go bump in the night. Running throughout the season along with plenty of other Halloween events and parties , some of these haunted houses offer a full night of fun with bars, food trucks and escape rooms. Stick to the pumpkin patches if you're squeamish, but if you're up for a good scare, buy a ticket to one of the best haunted houses near Chicago.
RECOMMENDED: The most hauntingly beautiful cemeteries in Chicago
An email you'll actually love
Best haunted houses in Chicago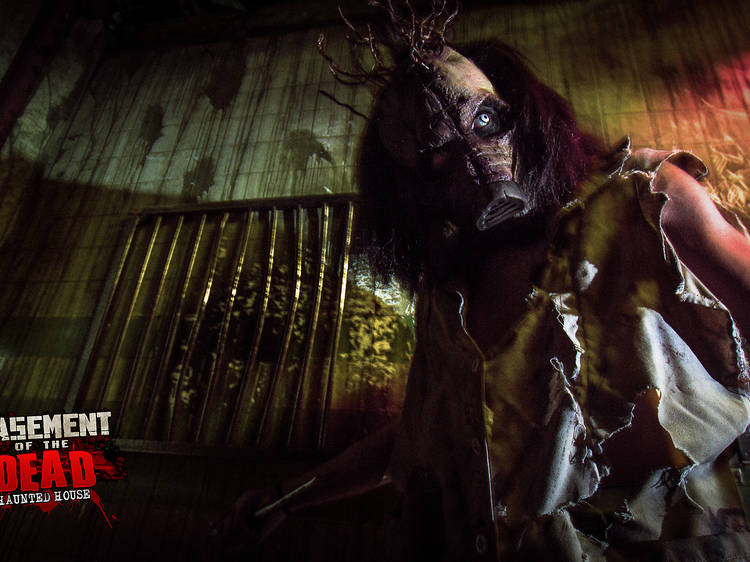 1. Basement of the Dead
Regularly ranked as one of the top haunted houses in Illinois by Halloween connoisseurs, Basement of the Dead has been providing seasonal scares since 2000. Explore the dark, sinister confines to encounter demented doctors and nurses, creepy dolls and a cult. Admission also includes entry to Shattered 3D, a circus-themed space lit by blacklights and filled with mesmerizing art and creepy clowns. If you want to avoid jump scares, visit during the Night of Isolation Wednesdays October 11-25, when you can explore the scenes without the actors, using only the illumination from a glowstick. For an extra spooky experience, go November 3-4 when the lights are all out but the performers are still there. Sept 22–Nov 4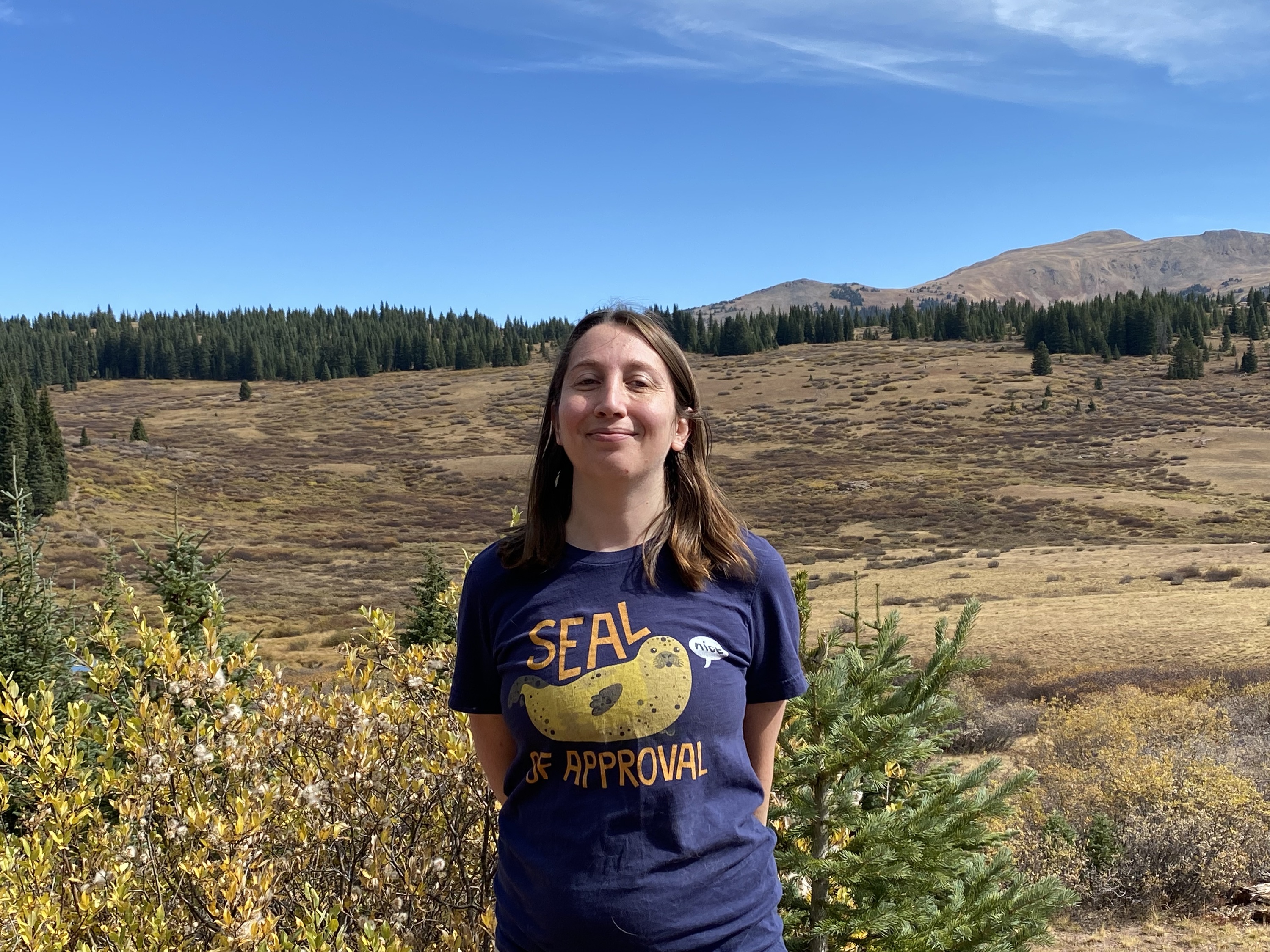 2. Dungeon of Doom Haunted House
Dungeon of Doom immerses visitors with special effects and light shows starting in the waiting area. The 45,000-square-foot space features sets like Slaughter House Mania and new Sanctuary and Dead Clown Alley areas added this year. The haunt is manned by a "killer crew" working hard to provide you with nightmare fuel. For an extra $5, you can also add on the claustrophobic "Buried Alive" experience. Come between November 3-4 for the blackout experience, where you'll navigate the attraction with just a single glowstick. Sept 29–Nov 4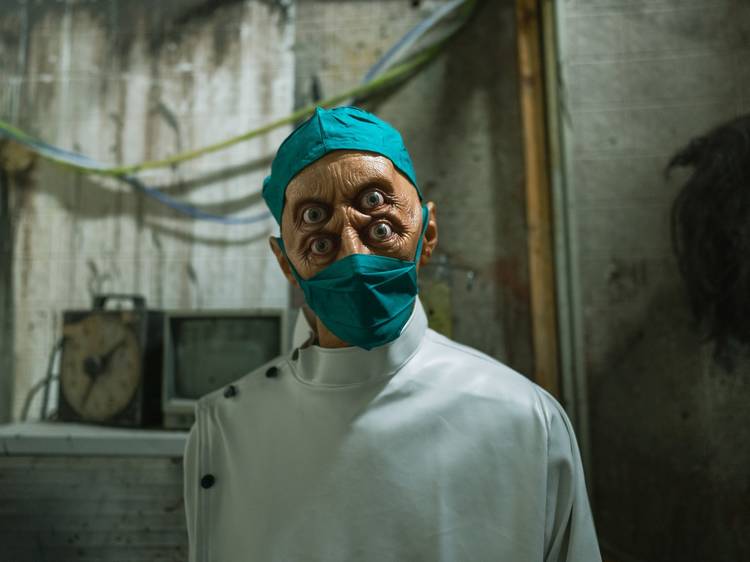 3. Disturbia Haunted House
The latest haunt from the creator of Basement of the Dead, Disturbia Haunted House is packed with scary scenes including a haunted pumpkin patch, medieval crypt and ancient graveyard populated by terrifying characters including demons, pig monsters and an extremely creepy Raggedy Ann doll. It's a grotesquely gorgeous attraction. Like Basement of the Dead, Disturbia also offers blackout dates and visits without the actors, so choose the level of scare that's right for you. Sept 22–Nov 4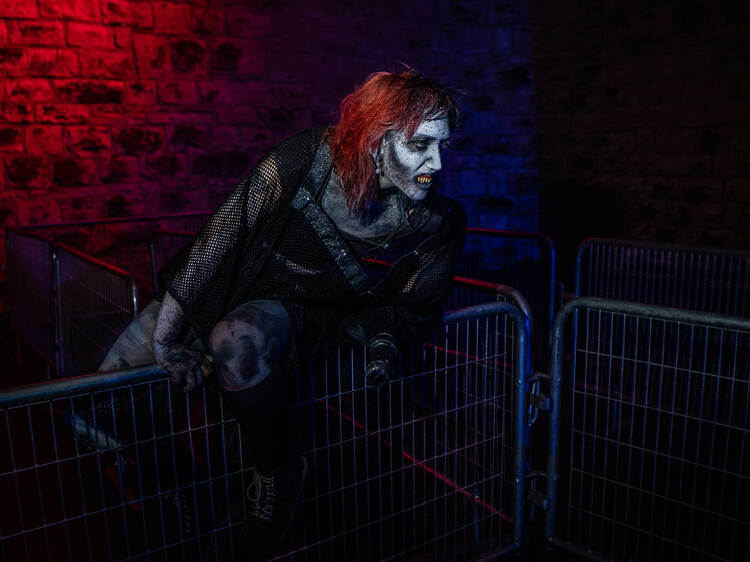 4. The Old Joliet Haunted Prison
Featured in The Blues Brothers , the Old Joliet Prison closed in 2002. Now it's become the Old Joliet Haunted Prison, and visitors will find themselves in a prison riot and navigate a labyrinth where chainsaw wielding-inmates prowl. You can also step into a video game by playing zombie laser tag. Extend your visit with mini escape games, food trucks and drinks at the Commissary or Neon Cowboy Secret Bar. Sept 23–Nov 4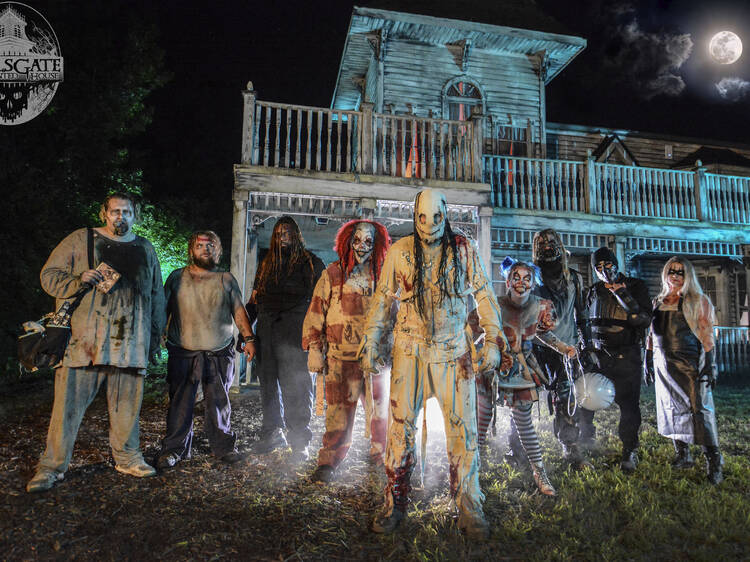 5. HellsGate Haunted House
Navigate haunted trails and a zombie-infested cemetery to reach HellsGate, a mansion filled with secret passages and a slide that takes you to the basement. Statesville Haunted Prison may have closed, but their prisoners have escaped to HellsGate where they're lurking in the woods and the mansion's halls. Want to surprise your horror-loving friend? Get them a special Hell Pass and the haunt's staff will single them out for some special scares during their tour. Sept 29–Nov 4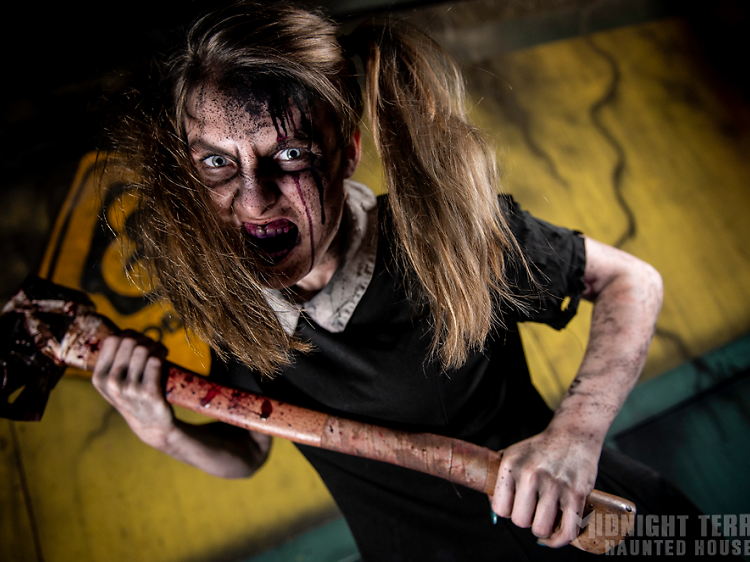 6. Midnight Terror Haunted House
This South Side haunted house combines old-school startle tactics provided by a cast of costumed actors with animatronics, special effects and spooky sets. Creepy characters—from demonic workers to ghost cult leaders to cannibalistic butchers—hide around nearly every corner, waiting to terrify anyone who steps inside the 26,000-square-foot experience. Travel through the Black Oak Gear Factory, whose brutal owner summoned a demon lord that transformed his workers and nearby townsfolk into twisted creatures. Navigate a nightmare realm and face your phobias to escape the twisted space. Clowns take over the attraction during its last two days. Sept 29–Nov 4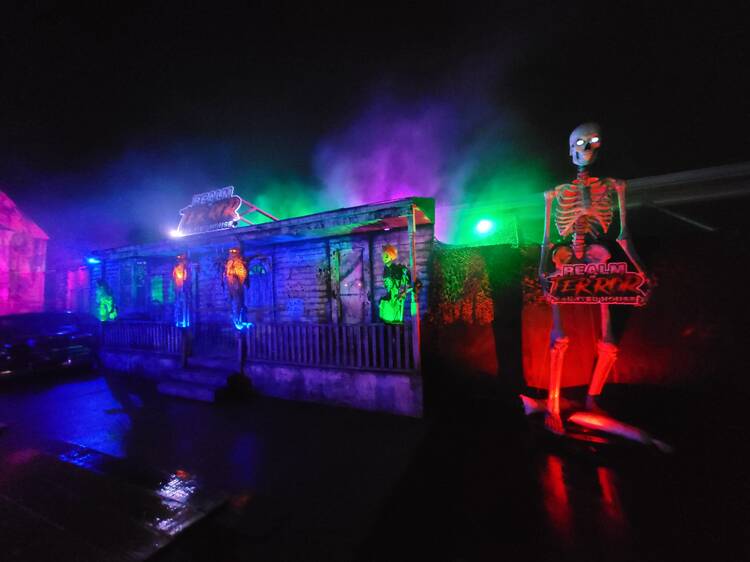 7. Realm of Terror Haunted House
Filmmakers, set designers, sound designers, engineers and makeup artists collaborated to build an immersive haunted house meant to scare you even if you close your eyes. Before you step into the monster-infested, maze-like structure, where a Halloween party turns into a horrifying ritual, you'll be greeted by skeletons in the parking lot and can compete for prizes in a carnival. If you need a drink to work up the courage to go in or to steady your nerves after, Realm of Terror also has a bar serving themed cocktails. You can also find booze-free seasonal treats like apple cider. Sept 29-Oct 29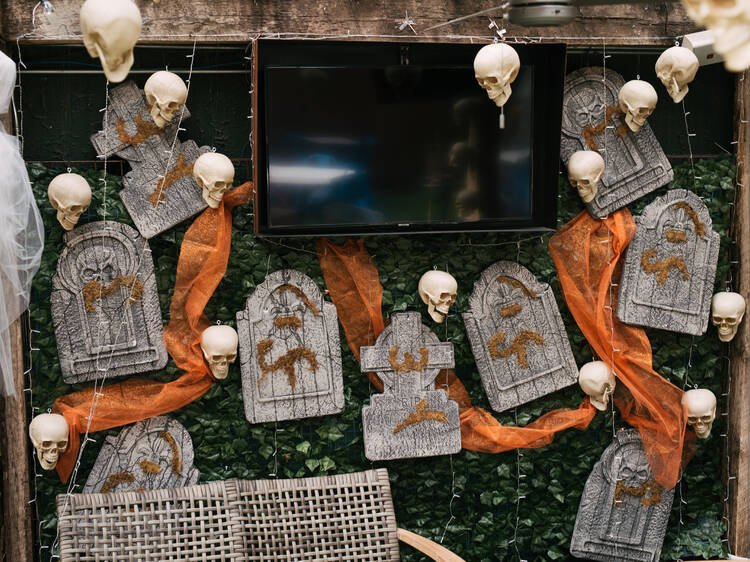 8. Nightmare on Clark Street
Quirky events
Wrigleyville Until Oct 31, 2023
The team behind Santa Baby, Charm'd and other holiday pop-ups gets spooky by turning Bamboo Club into a fully interactive haunted house spread over the second floor, rooftop and patio. VIP tickets include express check-in and a Halloween-themed cocktail. Sept 21–Oct 31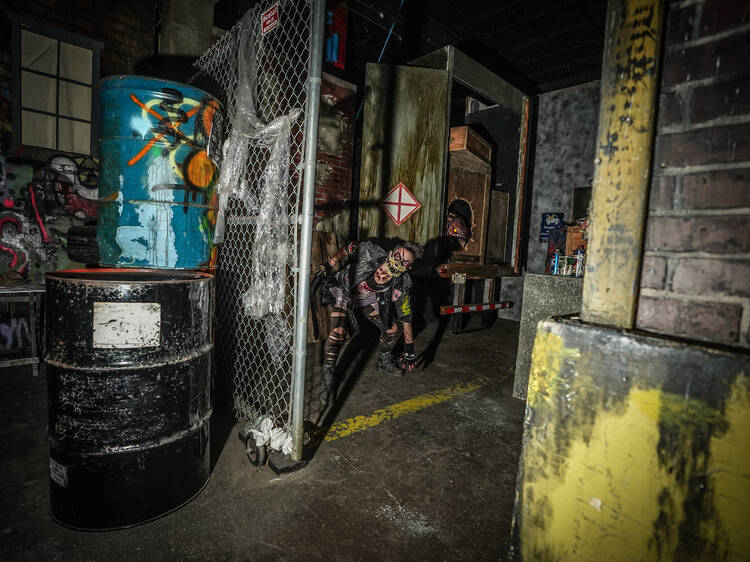 9. 13th Floor Haunted House
13th Floor Haunted House operates two haunted attractions in a 40,000-square-foot space. Face dangerous mutants in the post-apocalyptic world of The Deadlands and resist the call of an ancient nightmare in Depths of Darkness. For an extra fee, you can test your wits with a five-minute mini-escape game where players have to solve riddles and find hidden clues. Enjoy some treats from food trucks and cocktails from Hala Kahiki. Sept 15–Nov 11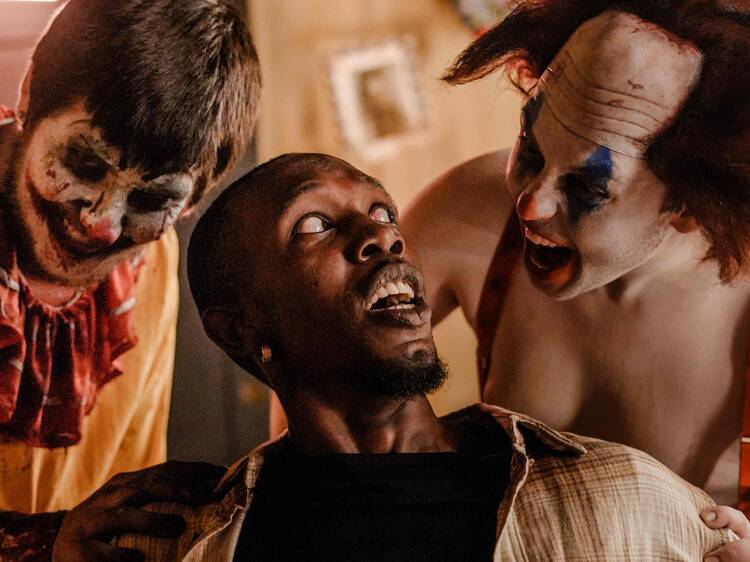 10. Terror Roulette
Test your luck at this new interactive haunt at the Arboretum of South Barrington, where The Dealer will determine your fate. In each room of the 15,000-square-foot space, you'll have different encounters with characters including a terrifying former circus clown, a back-alley butcher who serves only the freshest cuts, and a snake handler pushing you to face your fears. You'll need to actively participate to survive and you might find yourself set on a different path or even held back from your group. Sept 29-Oct 31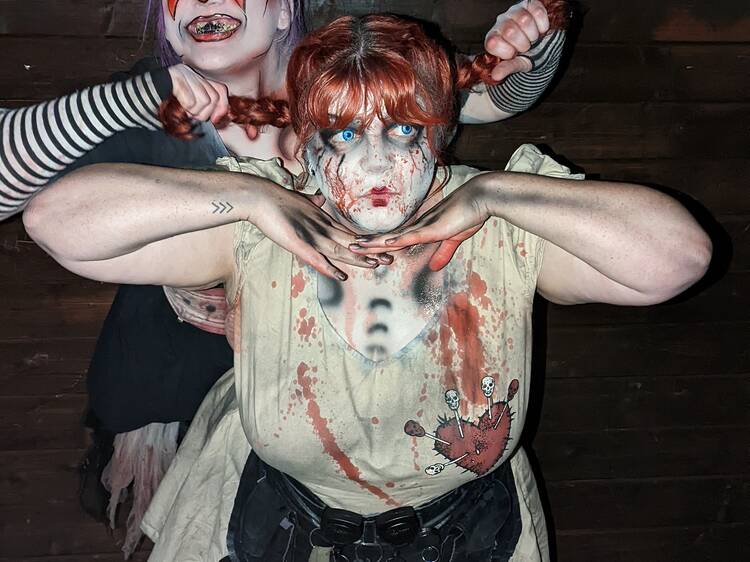 11. Hayride of Horror
Ride through Dellwood Park encountering forgotten spirits and mysterious forces, then journey underground to explore the Curse of the Bayou attraction. Navigate a maze with uneven trails and low ceilings as you explore a swamp that a voodoo priestess has filled with monsters from the realm of the dead. Watch creepy movies playing on a 20-foot screen while waiting in line and banish your chills by warming up around a bonfire. Kids are welcome for a Not So Scary Hayride on October 9 and 15 featuring games, face painting and s'mores. Sept 29–Oct 28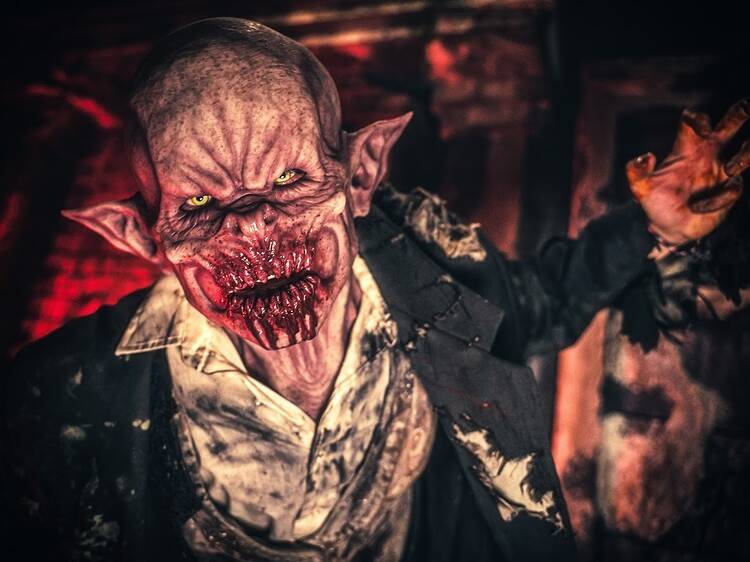 12. Massacre Haunted House
Everything at Massacre Haunted House is indoors, including the lines to get in, so don't let bad weather scare you away. You'll encounter nearly 100 actors in 40 rooms across more than 35,000 square feet decorated to resemble horror movie sets. Attractions include the clown-themed freakshow and a new torture chamber experience. Sept 29–Nov 4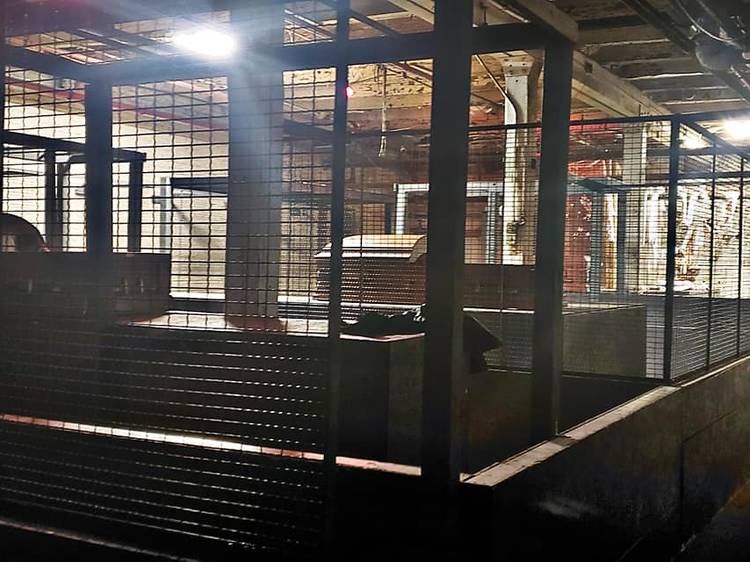 13. Evil Intentions Haunted House
Located inside the abandoned Elgin Casket Company, the Evil Intentions Haunted House plays up the "unexplained occurrences" that have been reported within the building throughout the years. The multi-level, 55,000-square-foot attraction offers a 30-minute experience, during which you'll encounter some of the decayed residents and frightening spirits that haunt the space. Sept 29–Oct 31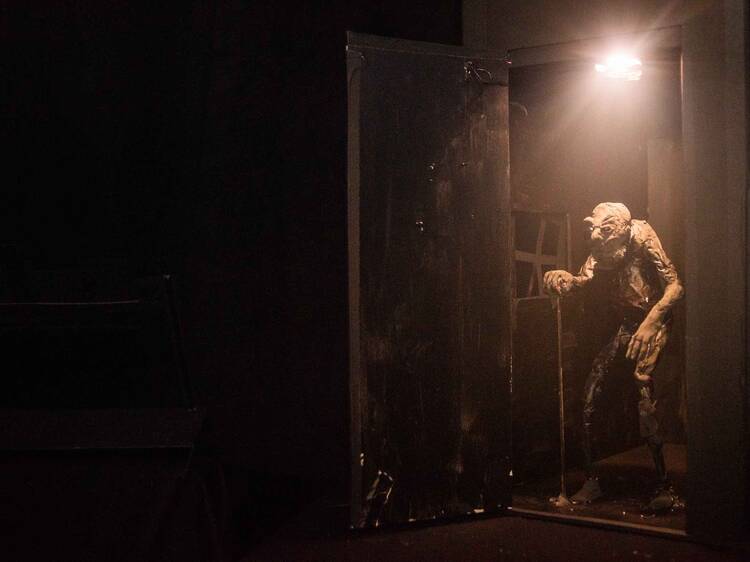 14. House of the Exquisite Corpse III
Rough House Theater unites Chicago puppet theater artists for an immersive haunt where they get to unleash their creativity with themed rooms, including "The Difficulty of Proof in Cases of Arsenic Poisoning" and "Advantages of the Removal of the Sick ." Small groups walk through the dark halls of Steppenwolf's Merle Reskin Garage Theatre looking through keyholes, cracks and hidden doors to see horrors like sea lamprey and an intestine man chandelier brought to life with physical performances and soundscapes. Oct 12–31
[image] [title]
Discover Time Out original video
Press office
Investor relations
Work for Time Out
Editorial guidelines
Privacy notice
Do not sell my information
Cookie policy
Accessibility statement
Terms of use
Copyright agent
Manage cookies
Advertising
Time Out products
Time Out magazine
Find Haunted Trails, Spooky Hayrides, and Scary Haunted Houses Across Chicagoland in 2023
There's a chill in the air . . . and little ghosts and goblins everywhere are on the hunt for a good scare! These haunted trails, haunted hayrides, and haunted houses range from cute to scary, so be sure to pay attention to age recommendations.
If you have younger or spook-sensitive kiddos, be sure to look for events offering daytime or special scare-free times as well. Some lean more into the Halloween theme, while others are a bit more seasonally fall focused.
Parental discretion is always recommended. If you're unsure whether a particular event or venue listed below is age-appropriate for your kids, call ahead!
Haunted Trails
A Nightmare at West Main (Batavia) October 13 and 20, 2023 | 7:00pm – 9:00pm Take a haunted walk through the spooky trails at West Main Community Park. Not for kids under 10. Pre-registration is required.
Halloween Trick or Treat Trail (Oak Brook) October 14, 2023 | 2:00pm – 4:00pm Come in costumes for a spooky walk in the park. This 1/2 mile walk in the woods includes games and crafts before participants head to the trick or treat trail and a leisurely haunted wagon ride. Please note, you will need to register for a specific time slot. Each time slot is designated for one hour.
Haunted Forest Walk (Woodridge) October 20 – 21, 2023 | Friday & Saturday: 6:30pm – 9:30pm | Saturday Matinee: 1:00pm – 3:00pm Features scary characters around every dark corner — the Saturday matinee will be more suitable for kids 9 and under. Hayrides are available from the parking lot to the event at Hawthorne Hill.
Ackerman Woods Spook Trail (Glen Ellyn) October 26-27, 2023 | 4:00pm – 9:00pm on Thursday, 4:00 – 9:00pm on Friday Games, treats, and walk a spooky trail at this scary event. Trail is less scary from 4pm – 6pm and geared towards older kids from 6pm – 9pm. Everyone over age 3 must register and pay a $5 fee.
Worth Park District Haunted Trail (Worth) October 27-28, 2023 | 7:00pm – 9:00pm Spooky creatures and other haunts along the Worth Boat Launch Trail. $10 per person.
Oswego Cemetery Walk October 5, 2023 | 5:30pm – 9:30pm Participants are guided through a cemetery visit with spirits from the past. Registration is required and a flashlight and comfortable shoes are encouraged.
Tales and Tombstones (Lombard) October 6-7, 2023 | 6:00pm – 8:00pm Held at the Lombard Cemetary. Participants will be guided through a candlelit walk through the cemetery. Light refreshments will be served. Pre-registration is required.
Campfire in the Park Spooky Stories (La Grange Park) October 18, 2023 | 6:30pm – 7:30pm Spooky stories and s'mores provided by the La Grange Park Library.
Haunted Forest Walk (Woodridge) October 20, 2023 | 6:30pm – 9:30pm and October 21, 2023 | 1:00pm – 3:00pm Haunted Forest trail featuring scary characters and horrors around each corner. The session on October 21st will be more suitable for children under age 9.
Spooky Trail (West Chicago) October 26-28, 2023 | 7:00pm – 9:00pm and open until 9:30pm on October 28th Haunted trail full of ghosts and ghouls in Reed-Keppler Park. Register ahead of time to avoid waiting in line.
Spooky Stories and a Hayride (Barrington) October 6, 2023 | 5:30pm – 8:00pm Halloween stories, spooky hayride through Citizen's Park and s'mores. Pre-registration is required.
Haunted Trail (Itasca) October 21, 2023 | 6:00 – 7:00pm Family Friendly Hour, 7:00pm – 9:30pm Scary Hours Located at the Ray Franzen Bird Sanctuary. Age 11 and under must be supervised by an adult.
Ongoing Haunted Events
Goebbert's Farm Haunted Hayride (South Barrington) September 9 – October 31, 2023 | Daily from 9:00 am – 6:00 pm (open until 3pm on Labor Day and Halloween) Hop on the wagon and travel a corn stalk trail to the Haunted Barn. Included with admission wristband.
Sonny Acres Farm Haunted Wagon Ride (West Chicago) September 29 – October 29, 2023 29W310 North Avenue West Chicago, IL 60185 Spooktacular fun awaits for all ages on the wagon ride during the day. Nighttime brings scarier fun.
Haunted Houses
Please note that some of these haunted houses do not allow children or may be very scary, while others host family-friendly times. Check out the websites, call if you have questions, and use your parental discretion.
Canyon Trail Cemetery Halloween Display Check Facebook for dates/times/updates to this event. 371 Canyon Trail Carol Stream, IL 60188 [email protected] Elaborate and extensive residential Halloween display that goes all out with moving parts and special effects, including some elements that pop out.
Goebbert's Farm Haunted House September 9 – October 31, 2023 | 9am – 6pm 40 W. Higgins Rd. South Barrington, IL 60010 (847) 428-6727 10-room haunted house designed to scare school-aged children. Entry included with farm admission.
Disturbia Haunted House Opens September 22 1213 Butterfield Road Downers Grove, IL 60515 (630) 896-2466 Not recommended for children ages 12 and under.
13th Floor Haunted House Opens September 15, 2023 5050 River Road Schiller Park, IL 60176 (708) 571-3326 [email protected] Not recommended for children ages 12 and under.
Bengston's Haunted Barn September 15 – October 31, 2023 13341 W 151st Street Homer Glen, IL 60491 (708) 301-3276 Kids under age 12 must be with an adult.
Six Flags Fright Fest September 17 – October 31, 2023 Six Flags Great America 1 Great America Parkway Gurnee, IL 60031 (847) 249-1776 Six Flags recommends not bringing children after 6pm — their scariest frights are at night!
Basement of the Dead Opens September 22, 2023 42 West New York Street Aurora, Illinois 60506 (630) 896-2466
Midnight Terror Haunted House Opens September 29, 2023 5520 West 111th Street Oak Lawn, IL 60453 (708) 639-3279
Hellsgate Haunted House Opens September 39, 202 3 301 W. 2nd Street Lockport IL 60441 (605) 301-4283
Sonny Acres Farm Haunted Barn September 29 – October 29, 202 3 29W310 North Avenue West Chicago, IL 60185 (630) 231-3859 Days and times may vary; check their website for the most updated information.
Dungeon of Doom September 29 – December 16, 2023 600 29th Street Zion, IL 60099 (847) 262-3666 No one under the age of 12 can enter this haunted house. The experience features gore, suggestive themes, and intense situations that are designed for an adult audience.
There are so many fun events happening this fall to keep your entire family happy. Check out our excellent fall fun list for all the best ones!
Join the List
Let us help you plan fun days get kid-friendly updates straight to your inbox.
" * " indicates required fields
Related Articles
2023 Nutcracker Chicago and Local Holiday Theater Performances
Siegel's Cottonwood Farm: Fall Fun for All Ages
2023 Best-Decorated Halloween Houses: Map, Driving Routes, Photos, Descriptions and More!
About the author.
Leave a Reply Cancel reply
Your email address will not be published. Required fields are marked *
Post Comment
Our Amazing Sponsors
Popular Guides
2023 Best Summer Camps for Kids in Chicago's Western Suburbs
How to Find the Best Preschool or Daycare for Your Family
Things to Do and Places to Go for All Ages, from Babies to Teenagers: Activities by Age
Kids Eat Free at These 53 Chicagoland Restaurants with Deals Throughout the Week
All the 2023 Free Museum Days in Chicago and the Suburbs: Field Museum, Shedd, and More!
The Best Kids Birthday Party Places, Kids Party Entertainment, Party Rentals, and more
Your 2023-2024 Guide to Kids Classes and Teams in the Western Suburbs
Talented Family Photographers Serving Chicago's Western Suburbs