NEW : 130K flash games and animations can now be played on your browser again. Click here .

JumpStart Adventures 4th Grade: Haunted Island
Game description.
JumpStart Adventures 4th Grade: Haunted Island was a personal computer game in Knowledge Adventure's JumpStart series of educational software intended, as the title indicates, to teach a fourth grade curriculum.
Download JumpStart Adventures 4th Grade: Haunted Island
We might have the game available for more than one platform. JumpStart Adventures 4th Grade: Haunted Island is currently available on these platforms:
Windows (1996)
JumpStart_Adventures_4th_Grade_Haunted_Island_Win_ROM_EN.zip (561.6MB)
Additional files, patches and fixes
Jumpstart adventures 4th grade: haunted island screenshots.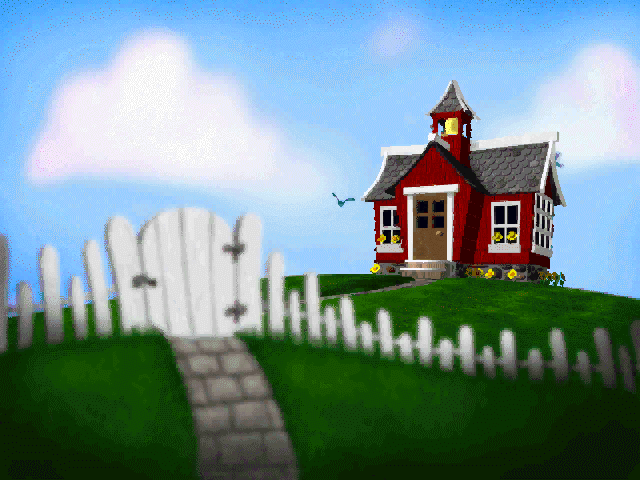 Similar games
Leave a comment.
Can we please get this one fixed? Ive been wanted to play it but after downloading it says the file is corrupted.
could we please get this one fixed? Ive really wanted to play it but after downloading it says it's corrupted.
can not launch 🙁
Game file is corrupted and will not launch
how do i start the game// it also says the disc file is corrupted.
Leave a Comment Cancel reply
Notify me of follow-up comments by email.
JumpStart Adventures: 4th Grade - Haunted Island Download (1996 Educational Game)
Action adventure (240)
Adventure (1337)
Amiga (1112)
Arcade action (3229)
Board (185)
Educational (649)
Non-English (97)
Puzzle (687)
Role playing (668)
Simulation (1058)
Sports (1010)
Strategy (1611)
Utility (43)
Download - Easy Setup (344 MB)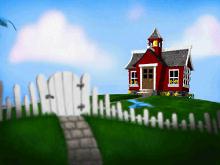 JumpStart Adventures 4th Grade: Haunted Island is a fun game that teaches kids an entire year of fourth grade curriculum in one game. In this incarnation, the game is an adventure, asking players to rescue their 13 classmates who have been turned into monsters by their substitute teacher Mrs. Grunkle.
Play takes place on The Haunted Island. Players move between sites on the island by clicking on a map, not unlike Kingdom: The Far Reaches. Players start at the wagon of Palmreeda, the seer. She will show you the child you are attempting to rescue and present you with four cards. Each of the four cards has two tasks on it. If players successfully complete both tasks, they rescue one of the classmate's belongings. After all four card quests have been fulfilled players will normalize one child.
In addition, the game is scored. For every 5,000 points earned, players receive one key to Mrs. Grunkle's house. They need 25 keys to free all the children. Play on the island consists of eight locations and two specials.
At the Clock Tower, players must help one of the inhabitants make music by moving their finger over the keys as the bat-notes appear and then clicking the mouse to press the key. As each key is played, the bats will flutter off. If there are two or more bats on the page, players must play the closer note first. After all the notes are played, the monster will play the composition back at normal speed.
At the Toad Well, players must move the toad around the well with the arrow keys and use the spacebar to slurp up the flies with the right answer to the equation appearing in the pit. Purple flies must also be snapped up before they fly free of the well. Losing all frogs requires starting over.
In the Mutant Garden, players must cultivate their plants to get the right outcome by manipulating plant spacing, light and moisture.
In the Cemetery, players must fill in the stories with the correct parts of speech before the grim reaper arrives to free one soul from its eternal unrest. Players must click on the next correct part of speech that flashes around the tombstone to fill the space in the story. After the story is completed, the grateful spirit will read it back to the player.
At the Spider Web, players must use their spider to make a word by eating insects in the correct order. Players use the arrow keys to "steer" the spider through the web and can only create the word given by the program. Play continues until all words are spelled correctly or until they lose three spiders. Losing all spiders requires a re-start.
At the Pirate Ship, players must guide their own galleon across the map, picking up food and cannon balls and tracking down the treasure from the clue they have been given. They must also avoid colliding with the other pirate ships. If they collide, players must fight and kill the other ship by successfully hitting it with three cannon balls. If they are hit three times by the other ship, they lose most of their rations and cannons.
At the Mummy's Tomb, players must remove the tiles from the top of the tomb by matching statements or pictures of the same person or thing. Players must ensure as they remove the tiles that they leave enough matches open to remove more tiles and not be stuck. This game plays rather like Mah-jongg.
In the Vampire Maze, players must guide their vampire through the maze to the correct answer to the long division problems appearing in the center of the maze, all the while avoiding the ghost or ghosts. To use the number, they must stand their vampire atop the number and hit the space bar. If the ghost touches the vampire, he will crumble to dust. Players have three vampires to spare.
If players answer too many questions incorrectly, their life monitor (the candle at the upper left of the screen) will burn down and they will appear in the center of the maze. There, they can replenish their life force but only by answering questions from the guardian of the fountain. If they get enough correct answers, they will be allowed to drink from the fountain. Then, they must find their way out of the maze!
After players have freed all 13 children and gotten all 25 keys, they are ready to visit Mrs. Grunkle's house. Players will have to avoid their substitute teacher and unlock five doors to free their classmates. Players are not alone on their quest. In addition to Palmreeda, who will assign your quests, Flap, the bat, will tell you how to fulfill the conditions of each quest and help you if you have questions.
Graphics: Nice. A little blocky but very spooky and menacing.
Sound: Very good. Each character is understandable and the music fits the scenes.
Enjoyment: Very enjoyable. Spooky background to the game will delight 4th graders.
Replay Value: After players have completed the game, they can go back and replay any section they wish over and over again, or sign in under a new name.
In Jump Start Adventures 4th Grade: Haunted Island, you play a student who is not in class one day. Meanwhile at School the evil substitute Mrs Grunkel turns all your classmates into monsters. A purple bat named Flap tells you about what happens and takes you to Haunted Island to help free your classmates from Mrs Grunkels spells. A magician named Madam Pom Reda guides you with your missions and tells you where to go to collect clues to help free the students. Along the way collect keys to get into Mrs Grunkels house, and solve some Language art questions from Mrs Grunkels Ghost keeper.
How to run this game on modern Windows PC?
People who downloaded JumpStart Adventures: 4th Grade - Haunted Island have also downloaded: JumpStart Adventures: 3rd Grade - Mystery Mountain , JumpStart Adventures: 5th Grade - Jo Hammet, Kid Detective , JumpStart 2nd Grade , JumpStart 1st Grade , JumpStart Kindergarten Reading , JumpStart Pre-K , JumpStart Preschool Year 2 , JumpStart Toddlers


Haunted Island
View history
1 Navigation
2 Locations
3 Other Features
5.1 Screenshots
5.2 Other Images
Navigation [ ]
The player can move around the island by pointing towards the path they want with the cursor, and then clicking going forward, left, and right. The player can also access any of the locations by bringing up the map, and then clicking on the location they want to go to. There is an activity at each location.
Locations [ ]
Ms. Grunkle's House - This is where Ms. Grunkle lives. There are five floors, and the door to each floor has five locks on it. The player needs a total of twenty-five keys to get to the top floor, the attic.
Spider's Web - There are many spiders here. They feast on the bugs caught in the webs.
Cemetery - This is where souls go to rest. Some have tombstones with no inscription.
Clock Tower - This is where the hunchback Semimoto lives and plays music.
Vampire Maze - The hedge maze is where vampires go to rest.
Mummy's Tomb - This is where mummies lie. History is preserved throughout the ages.
Toad Well - Toads inhabit this well. They like to eat the bugs here.
Enchanted Forest - There is a cauldron where potions can be mixed here.
Mutant Swamp - There is a large greenhouse here. All plants that grow here are mutated.
Pirate Ship - There is a large ghostly galleon docked here.
Labyrinth - This is a maze that the player can be sent to if they run out of health. Ms. Grunkle will also send the player here after unlocking a new room in her house. The Fountain of Health is located in the center of the Labyrinth, and the player can increase their health here.
Other Features [ ]
Madame Pomreeda's Cart - This is where the fortune-teller Madame Pomreeda lives.
Cirque du JumpeStarte Cart - This is a broken-down cart located near Madame Pomreeda's. It has the images of the four characters from JumpStart Preschool . If the player pushes the up arrow key while facing the cart, an image of a haunted version of the Pre-K Town will appear.
The Woods - This is where the Enchanted Forest is located. The trees all have faces with anguished expressions. There are also several JumpStart characters that make cameos here, such as Casey , Eleanor , Kisha , Pierre , and CJ .
Info Gravestones - There are many gravestones with the word 'Info' on them, scattered about the island. Clicking on one will cause a random hint to be displayed.
Some creatures that aren't seen in-game are said to live on the island, according to math and reading problems that appear in sections like the Fountain of Health. These include snakes, lizards, and trolls.
Gallery [ ]
Screenshots [ ].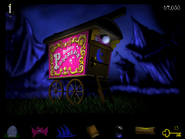 Other Images [ ]
JumpStart 4th Grade - Walking around Haunted Island
1 JumpStart 1st Grade (1995)
2 World of JumpStart
3 JumpStart World Pet Playground
Consoles 16 Titles
Arcade 7 Titles
Handheld 11 Titles
Computers 18 Titles
Super Mario World [USA] Super Nintendo
Super Mario 64 [USA] Nintendo 64
Pokémon : Edición Rojo Fuego [Spain] Nintendo Gameboy Advance
Pokémon : Edición Esmeralda [Spain] Nintendo Gameboy Advance
GOD OF WAR 2 Playstation 2
Mario Kart 64 [USA] Nintendo 64
DEF JAM FIGHT FOR NY Playstation 2
FINAL FANTASY X Playstation 2
GOD OF WAR Playstation 2
GRAN TURISMO 4 Playstation 2
NEED FOR SPEED UNDERGROUND Playstation 2
SILENT HILL 3 Playstation 2
999 : Nine Hours Nine Persons Nine Doors [USA] Nintendo DS
Pokémon Conquest Nintendo DS
The Legend Of Zelda - Phantom Hourglass [Europe] Nintendo DS
Pokémon : Kristall-Edition [Germany] Nintendo Gameboy Color
Resident Evil 3 : Nemesis (Clone) Playstation
Super Metroid [USA] Super Nintendo
Donkey Kong Country [USA] Super Nintendo
Risk [USA] Sega Genesis/MegaDrive
The Download will be start in 5 second(s)
If the download has not started click here, jumpstart adventures: 4th grade - haunted island.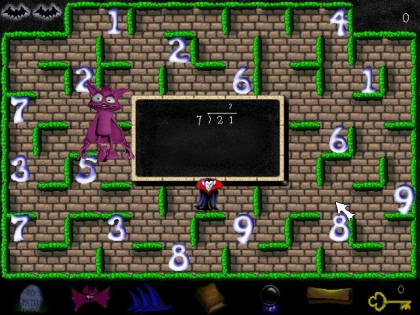 Similar Games




JumpStart Adventures: 4th Grade - Haunted Island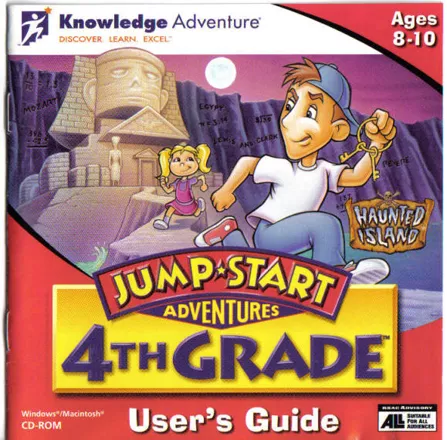 1996 ( Windows )
1996 ( Windows 3.x )
1996 ( Macintosh )
Knowledge Adventure, Inc.
Jordan Freeman Group, LLC
Description official description
In Jump Start Adventures 4th Grade: Haunted Island , you play a student who is not in class one day. Meanwhile at School the evil substitute Mrs Grunkel turns all your classmates into monsters. A purple bat named Flap tells you about what happens and takes you to Haunted Island to help free your classmates from Mrs Grunkels spells. A magician named Madam Pom Reda guides you with your missions and tells you where to go to collect clues to help free the students. Along the way collect keys to get into Mrs Grunkels house, and solve some Language art questions from Mrs Grunkels Ghost keeper.
Screenshots +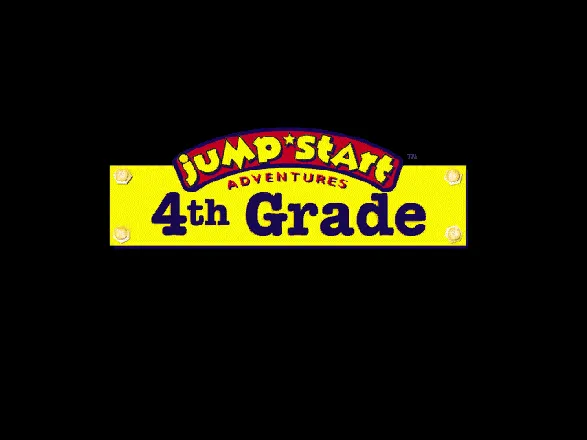 Credits (Windows version)
95 People (93 developers, 2 thanks) · View all
Average score: 64% (based on 3 ratings)
Average score: 3.6 out of 5 (based on 1 ratings with 0 reviews)
Be the first to review this game !
Related Games
Identifiers +
Are you familiar with this game? Help document and preserve this entry in video game history!
Alternate Title
Critic Review
Game Relation
Product Codes
Promo Images
Related Site
Release info
Contributors to this Entry
Game added by Andrew Shepard .
Windows added by Jewelcase .
Game added June 1st, 2005. Last modified September 3rd, 2023.
JumpStart Adventures 4th Grade: Haunted Island
JumpStart Adventures 4th Grade: Haunted Island has a rather (in)famous reputation for being genuinely creepy and unsettling for an edutainment game aimed at 4th Graders, thanks to its nightmarish setting and uncanny character designs. It would ultimately be replaced by Version 2.0 ( Sapphire Falls ) in 1999.
1 Sub-Pages
2.1 Sign In Tombstone
2.2 Ms. Grunkle's Front Steps
2.3 Placeholder Screens
3 Unused Videos
4.1 Toolbar
4.2 Dialogue
Unused Graphics
The file BOSCO.DF contains a few unused graphics.
Sign In Tombstone
Two graphics for a tombstone that reads "SIGN IN". Presumably, this would've been used to give the player access to the sign-in screen.
Ms. Grunkle's Front Steps
In contrast to the shot used in-game, this one uses an alternate camera angle. Plus, most of the background elements are missing, such as the gnarled trees, the info tombstone, and the exteriors of the Mummy Tomb and Clock Tower.
Placeholder Screens
Several placeholder screens are located in the file ISLAND.DF , which contains the screens for the island itself. The first one is a primitive looking graphic with the words "You should never see this screen." The next seven images each have small text graphics stamped in the bottom left corner, with larger text stamped in the center on two of them. Notably, two of the images contain an alternative version of the info tombstone, in which its INFO sign is missing along with the lighting.
Unused Videos
There is an unused zoom-in shot of the Fountain of Health, which is found in the Labyrinth. Normally while in the Labyrinth, you are allowed to turn left, right, or move forward at almost point, barring a wall being in your way. This clip would be for moving foward, but you are unable to do this when you are already right in front of the fountain. (Attempting to do so will simply fade the screen to one of the fountain's riddles.)
Revisional Differences
Two icons were added to the toolbar at the bottom of the screen in later releases. One of the new icons was for adjusting the difficulty level of the activities in the game (the option to do so had previously been accessible, but only by using the Ctrl+L keys), and the other new icon was used for viewing a map of the island.
The game's introduction, provided by the player's guide Flap, was modified for newer releases. This was likely for the purpose of making the overall introduction shorter, as many of the changes remove small bits of information, but the newer dialogue also reflects the changes made to the toolbar. Below is a list of lines that differ between releases.
Pages missing developer references
Games developed by Knowledge Adventure
Pages missing publisher references
Games published by Knowledge Adventure
Windows games
Pages missing date references
Games released in 1996
Games with unused graphics
Games with unused cinematics
Games with unused music
Games with unused sounds
Games with revisional differences
JumpStart series
Navigation menu
Personal tools.
Create account
View source
View history
Recent changes
Random page
Rules & Editing Help
Related Links
Message Board
Chat (Web client)
@CuttingRoomWiki
By platform
By release date
By developer
By publisher
Featured articles
What links here
Related changes
Special pages
Printable version
Permanent link
Page information
This page was last edited on 8 November 2023, at 00:13.
Content is available under Attribution 3.0 Unported unless otherwise noted.
Privacy policy
About The Cutting Room Floor
Disclaimers
JumpStart's Forgotten Edutainment Survival Horror Game You Probably Never Played
Edutainment games were huge in the '90s, but one particular title was far too scary for its intended audience: Jump Start 4th Grade: Haunted Island.
The 1990s were a grand time for edutainment games on PC, with JumpStart being a major franchises of the time. Whether for school or personal use, JumpStart games were full of fun and educational activities and populated with colorful characters who helped the player out. It was a nice, bright, colorful way for kids to learn new age-appropriate concepts.
However, the JumpStart library features one exception to this standard:  JumpStart 4th Grade: Haunted Island . Released in 1996 and rereleased the following two years,  Haunted Island used the same core formula that JumpStart games aimed at third to sixth graders did, featuring an underlying story to encourage players to return. In this case, the story featured a lighter, softer version of survival horror.
RELATED: Back 4 Blood: Tips and Tricks for Surviving in Swarm Mode
In  Haunted Island , players are a fourth-grade student who missed a day of school. However, they soon learn that absence was for the best, as the substitute teacher Ms. Grunkle was actually a witch who turned the other students into monsters and took them to the titular Haunted Island. To turn them back, players need to remind their classmates of their humanity by retrieving items that belonged to each of them. They'll also need to find 25 skeleton keys  and Ms. Grunkle's magic wand to confront her. This requires playing various mini-games that test the player's knowledge of subjects like math, English and history.
Haunted Island 's aesthetic has been compared to the work of Tim Burton , and it does seem to take some aesthetic inspiration from  The Nightmare Before Christmas . For example, Ms. Grunkle's house bears a passing resemblance to Jack Skellington's , and the island is monochromatic with bursts of color at points of interest. It's also populated by spooky characters and, on the surface, seems no more innocuous than the previous games.
Once you start  playing, however, it becomes clear that Haunted Island is more creepy than charming. The monochromatic art makes it easy to get lost while wandering the mazelike island and the even more mazelike Labyrinth -- a place you go if the candle representing your health gets extinguished. The music adds to the tension while wandering this world full of tortured faces visible in tree bark and the tormented echoes of characters from previous JumpStart games. Early on in the game, there's even an abandoned version of the town from  JumpStart Pre-K.
RELATED:  Gotham Knights Teases More Court of Owls With Spooky Clip
The characters players encounter in Haunted Island  add to the lingering terror. Madame Pomreeda might be helpful, but that doesn't make her any less terrifying. Flap, who helps you get your classmates back, is one of Ms. Grunkle's previous victims according to supplementary material. Plus, Ms. Grunkle is not above swooping down on you at any time to remind you that you're only able to progress because she enjoys watching you squirm.
Still, of all the characters that terrorized the players, Repsac is the most dreaded. Like Ms. Grunkle, he can come up on you anywhere, including the Labyrinth. However, unlike Ms. Grunkle, Repsac asks riddles which, if failed, will cause the player to lose health. Losing too much will cause the player to be sent to the Labyrinth, where they'll have to find the Fountain of Health to restore their candle and get out.  The rereleases of the game included a map to teleport to places, which many players used just to avoid Repsac.
RELATED:  Resident Evil: Welcome to Racoon City Reveals a Chilling Easter Egg
JumpStart 4th Grade: Haunted Island didn't just have a spooky aesthetic -- it was basically a horror game. With a first-person viewpoint, dim lighting, a dreary environment and a villain that's basically an eldritch fae horror set on tormenting them for fun, this is basically a non-violent, gore-less horror game that wouldn't look too out of place next to some Resident Evil titles. The use of then-new 3D art only added to the game's off-putting feel.
It's perhaps because of this that the game is so hard to come by nowadays. Outside of emulators or CD-ROM copies from the '90s, the game is no longer available. After two rereleases that significantly reduced the difficulty, Haunted Island was removed from the JumpStart roster and replaced with  Sapphire Falls  -- likely the result of negative feedback from parents of terrified children. While this makes sense considering the game's target audience was children between the ages of eight and ten, it still seems like a shame that a title that was many '90s kid's first experience with survival-horror games is lost to time.
KEEP READING:  The 5 Scariest Moments in the Metroid Series

Alien Carnage / Halloween Harry

We will keep fighting for all libraries - stand with us!
Internet Archive Audio
This Just In
Grateful Dead
Old Time Radio
78 RPMs and Cylinder Recordings
Audio Books & Poetry
Computers, Technology and Science
Music, Arts & Culture
News & Public Affairs
Spirituality & Religion
Radio News Archive
Flickr Commons
Occupy Wall Street Flickr
NASA Images
Solar System Collection
Ames Research Center
All Software
Old School Emulation
MS-DOS Games
Historical Software
Classic PC Games
Software Library
Kodi Archive and Support File
Vintage Software
CD-ROM Software
CD-ROM Software Library
Software Sites
Tucows Software Library
Shareware CD-ROMs
Software Capsules Compilation
CD-ROM Images
ZX Spectrum
DOOM Level CD
Smithsonian Libraries
FEDLINK (US)
Lincoln Collection
American Libraries
Canadian Libraries
Universal Library
Project Gutenberg
Children's Library
Biodiversity Heritage Library
Books by Language
Additional Collections
Prelinger Archives
Democracy Now!
Occupy Wall Street
TV NSA Clip Library
Animation & Cartoons
Arts & Music
Computers & Technology
Cultural & Academic Films
Ephemeral Films
Sports Videos
Videogame Videos
Youth Media
Search the history of over 858 billion web pages on the Internet.
Mobile Apps
Wayback Machine (iOS)
Wayback Machine (Android)
Browser Extensions
Archive-it subscription.
Explore the Collections
Build Collections
Save Page Now
Capture a web page as it appears now for use as a trusted citation in the future.
Please enter a valid web address
Donate Donate icon An illustration of a heart shape
Files for jumpstart-4th-grade-haunted-island