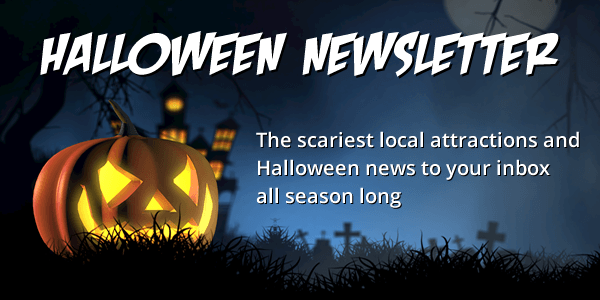 Advertisement

New Jersey's Haunted Hospitals & Asylums

Categories: Real Haunted Places | Real Haunted Hospitals & Asylums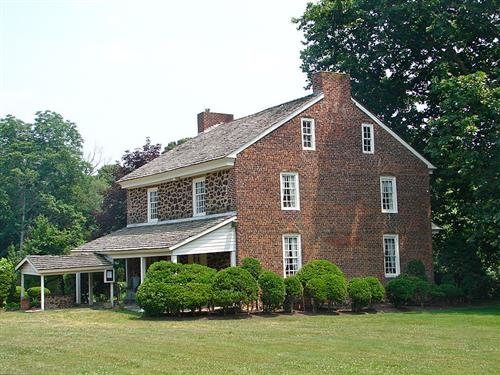 Categories: Real Haunted Houses | Real Haunted Places | Real Haunted Hospitals & Asylums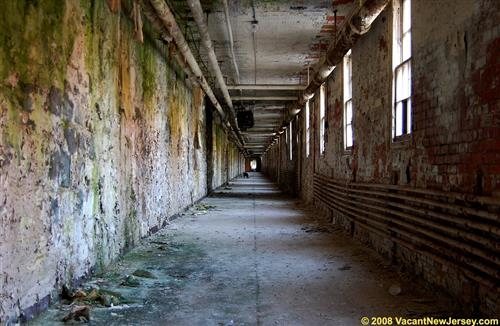 Know of a Real Haunt that we don't already have listed? Please Let Us know

Your Travel Guide to New Jersey's Local Legends and Best Kept Secrets
A Farewell to Overbrook Asylum (Essex County Hospital)
For many decades, rumors of ghosts haunting the grounds of Overbrook have been in circulation. If these ghosts are in fact present, one must wonder – how many of those troubled souls met their end while freezing to death within the walls of the institution charged with caring for their well being?
Overbrook History
In 1896, Essex County officials designated 325 acres of land as the new location of the Essex County Asylum for the Insane. Located in what was then Verona and is now Cedar Grove, the facility housed mentally ill patients who required daily care. The site was selected due to its remote, high altitude location, which, it was believed, could provide a healthy, peaceful setting for patients to rehabilitate in. The complex came to be known as Overbrook, due to its location just beyond the Peckman River.
In the early half of the twentieth century, Overbrook was at full capacity. In the 1940s and 50s, thousands of patients were housed at the Fairview Avenue facility at any given time. The facility was so large that it had its own train stop on the Caldwell Branch of the Erie Railroad, used to transport the massive amounts of coal and fuel needed to run the hospital complex. Patients were fed largely by food grown in huge farming field located on the hospital's property, which they also worked as part of their rehabilitative occupational therapy. Inmates from the nearby Essex County Jail annex also worked the farm, as well as tended to the many cows that provided dairy products for the patients of Overbrook. A salaried farmer lived on the Overbrook grounds to oversee these operations – in 1920, the at that time exorbitantly priced $50,000 home built for the "Overbrook farmer" created a high amount of controversy. A bakery and firehouse also stood on the hospital complex's grounds, further cementing its status as a strange town within a town. Overbrook even had its own semi-professional baseball team that competed with teams from neighboring towns!
Throughout the 1960s and 70s, the introduction of new medications meant that mental hospitals and their methodologies were quickly becoming outdated. The number of patients that made their way to Overbrook plummeted drastically. Throughout the 1990s, the hospital operated, albeit with a miniscule population, and many of the buildings on the property were abandoned. Curious locals began exploring the abandoned portions of Overbrook, and dozens of local legends were born. In 2007, Essex County announced that a newer, smaller, more modern hospital was being constructed, and that the Overbrook site would be converted into a 90-acre county park.
Overbrook was a central facet of Essex County's history throughout the 20 th Century. It also was a focal point of the area's local legends. The hospital was laid out at the bottom of a hill atop which sat the Mountain Sanatorium – a facility used at various times to treat tuberculosis patients, wayward children, and drug abusers. These two facilities, and the many abandoned buildings associated with them, became Essex County's most legendary location, home to escaped lunatics, troubled ghosts, and roving gangs of ne'er do wells. For a generation of North Jersey teens, a visit to the Overbrook site was a rite of passage – going to "The Asylum," "The Bin," or "The Hilltop", as it was called by various gangs of teens, was a surefire way to test your mettle and impress your friends. The thousands of tales that made their way back from the site via these adventurous teens have long cemented Overbrook as a vital part of the tapestry of New Jersey's local lore.
Soon, the Overbrook facility will join the Mountain Sanatorium in being demolished and gone forever. But the stories that abound regarding the site have ensured that it will never be forgotten.
Farewell Old Overbrook
One of Weird New Jersey's most famous North Jersey sites is on the brink of extinction. The Essex County Hospital Center on Cedar Grove's historic Fairview Avenue has been relocated to a new site on Grove Avenue, about a half-mile or so east of its original site.
The introduction of the so-called "wonder drugs" for the treatment of brain disorders over the last half-century or so meant the deinstitutionalization of hundreds of patients in psychiatric centers across the nation. Gradually, the Essex County hospital lost most of its patients and started its long decline into ruination and decay.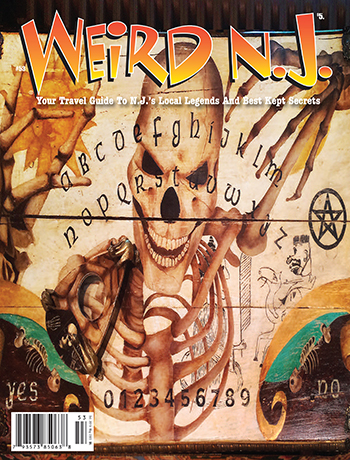 Originally, the entire Overbrook site was slated for development by a large outfit specializing in upscale housing. These ancient public tracts were sold piecemeal to the so-called "developers" at fairly ridiculous prices considering the very high prices for property in toney West Essex. The entire west side of Fairview Avenue, where the old firehouse stands, is now privately owned and is aggressively patrolled by a security force that will not hesitate to turn interlopers over the local police for prosecution. I heartily advise my fellow history lovers to stay off this acreage!
Once again, I'd like to caution readers of this fine publication to avoid trespassing on this eastern half of the old place. It is also extensively patrolled by Essex County Sheriff's Department deputies twenty-four seven. Don't go where you are not supposed to, my friends. Crime does not pay, even when exploring broken down and often dangerous old structures.
As many readers know, the Overbrook parcel slated for park purposes contains many unusual and very weird old buildings. As the president myself of a local historical society in nearby Verona, I hope to meet with other historians and conservationists to discuss the planned changes to the site, along the lines of collaborative efforts to identify and hopefully conserve parts of this very historic property. We all hope that when the new park is created, many readers of Weird New Jersey will visit the place. Hopefully, our efforts will be successful and we should be able to secure and preserve buildings or sites of historical importance and interest. Good things are definitely worth waiting for!
Just to the south of this reservation is the soon to disappear Essex County Jail Annex. Originally named the Essex County Penitentiary, the "Pen" was opened in 1872 and closed four years ago when the state of the art Essex County Correctional Facility opened in Newark. Efforts to preserve the facility's impressive brownstone façade were unsuccessful and demolition is underway to make room for even more McMansions. If any place were truly haunted, it would have to be this site, where thousands of penitents paid their dues to society for almost a century and a half. Oh boy, if only THESE walls could talk.
Note: I had the pleasure of serving as therapeutic activities volunteer at the Essex County Hospital Center from 1983-1985 on half a dozen wards, but mostly with a female geriatric unit.
In 1986 and 1987 I served as a part time adult basic skills teacher at the Essex County Jail Annex in Caldwell. In 1968, while attending Montclair State College, I worked several months as a corrections officer at the ancient Newark Street Jail in Newark. But that, my friends, is another story! –Gerald Caprio, President Verona Historical Society
Overbrook Preserved Forever (On Film)
During its last days of existence, Overbrook is being immortalized on film, as it serves as a major location in the upcoming (October 2008) film Choke , based on the book by Fight Club author Chuck Palahniuk. The Star-Ledger covered the event, and offered up some insight into events in Overbrook history that any mental hospital fan will surely enjoy:
That, however, is likely to be lost on filmgoers unfamiliar with the facility once known as the Essex County Asylum for the Insane and later simply Overbrook…
…In 1978 alone, there were 150 reports of missing patients, one of whom walked off in his pajamas, broke into a Cedar Grove home, took a carving knife and hammer and tried to abduct the housewife while stealing her car. He was later arrested in Pennsylvania.
By the end of August, DiVincenzo said, the sale of the complex to K. Hovnanian should close and the contents auctioned off. In the meantime, Essex County was picking up $1,000 a day in fees – for nine days of shooting – from the film company for 'Choke.' An Angelica Houston movie. After shooting, the film crew told chilling tales of the ghostly encounters they had had while at the hospital. You can read more about their experiences here. ( http://imdb.com/news/ni0558946 )
Even more recently, AFTER all the present rash of trespassing arrests began, Essex County once again rented the hospital out to another production company, this time from the Travel Channel. They came to film a show called Extreme Ghost Adventures, ( http://myentertainment.tv/Shows.asp ) in which a group of "Ghosthunters" stalk around the abandoned hospital in search of apparitions.
An Overbrook Disaster
As one would imagine, with a history stretching back well over a century, hundreds of stories have come out of the hospital complex. And due to the nature of the institution, many tragedies occurred on its grounds. On December 21, 1917, The New York Times published an article that detailed what may be one of the worst tragedies to occur at Overbrook – the failure of a set of boilers during a cold wave that resulted in the deaths of 24 patients in 20 days. Here's some quotes from the paper of record:
"The 1,800 insane patients at the Essex County Hospital, at Cedar Grove, NJ, are sffering serious discomfort and in some cases incurring danger from the practically complete collapse of the heating and lighting plant of the institution. The sleeping quarters of the inmates are practically without heat, and have been so during the recent cold snap… the management of the institution has even been trying to borrow a locomotive from one of the railroads to furnish steam for heating and power.
During the twenty days since the first of December there have been twenty-four deaths in the institution, as against eight for the entire month last year. There have also been thirty-two cases of frostbite in the last three weeks."
Conditions at Overbrook became so bad during this catastrophe that the hospital's director sent a letter to the families of interred patients encouraging them to remove their relatives from the hospital's care until the problems could be fixed.
Some Tales from the Locals
For most of the 1990s, the fate of the Overbrook and Mountain Sanatorium properties was one of the most hotly debated issues in Essex County. It was almost impossible to open up any of the county's small town newspapers without finding fiery debate over how the buildings and lands in question should be used.
The website www.baristanet.com is a Montclair based placeblog that has become a major online destination for those seeking to read news and offer up opinions regarding Essex County happenings. The website has reported on Overbrook and its associated lands a number of times, and the site's readers have oftentimes offered up some amazing recollections of the hospital complex in the site's comments sections. The following are some highlights:
User Y.A. Duck had these chilling recollections of Overbrook:
Later, I had a friend that worked the boiler room at night while going to college. He loved the job, as it allowed him to study while earning a living. The buildings are all connected by tunnels that carried steam for heat and their own generated electricity. One night, the door to the tunnel flies open and this voice booms out "it's you." Well, he runs over, shuts and barricades the door and calls security. The guards that came tell him not to worry, then go and open the door and call into the tunnel 'hey Frank.' A minute later a small meek voice says 'Yea.' They say 'We got a job for you."  After a minute of silence they say, 'A real important job." Another minute passes and then this little guy maybe, five feet tall comes out and says 'OK, I'm ready.' The friend always made sure the door was blocked first thing when he got to work after that."
Escaped Inmates from Overbrook
I was born and schooled in Essex County, New Jersey. As I recall, there was a mental institution named "Overbrook" that was in Cedar Grove and the Essex County Sanitarium that was in Caldwell.
Growing up, I lived in Cedar Grove very near the Verona line. Our eighth grade had graduation exercises at Overbrook in 1944 before the new school, and before Cedar Grove had a high school. We were shipped to Bloomfield High School to complete our education through grade twelve. I always laughingly said that I graduated from a mental institution.
A few years later, when I was a young mother, we lived near Overbrook. One day I was in my yard sunning myself along with my infant son when I heard my neighbor call to me in a loud whisper. I was near to her side of the house. She said she observed a man acting strangely, and that I should pick up the baby and hurry over to her house. I did. We called the police who later identified the man as an inmate who wandered off from the mental institution. Needless to say, I was scared to death. We moved soon after that incident.  -Charlotte Springer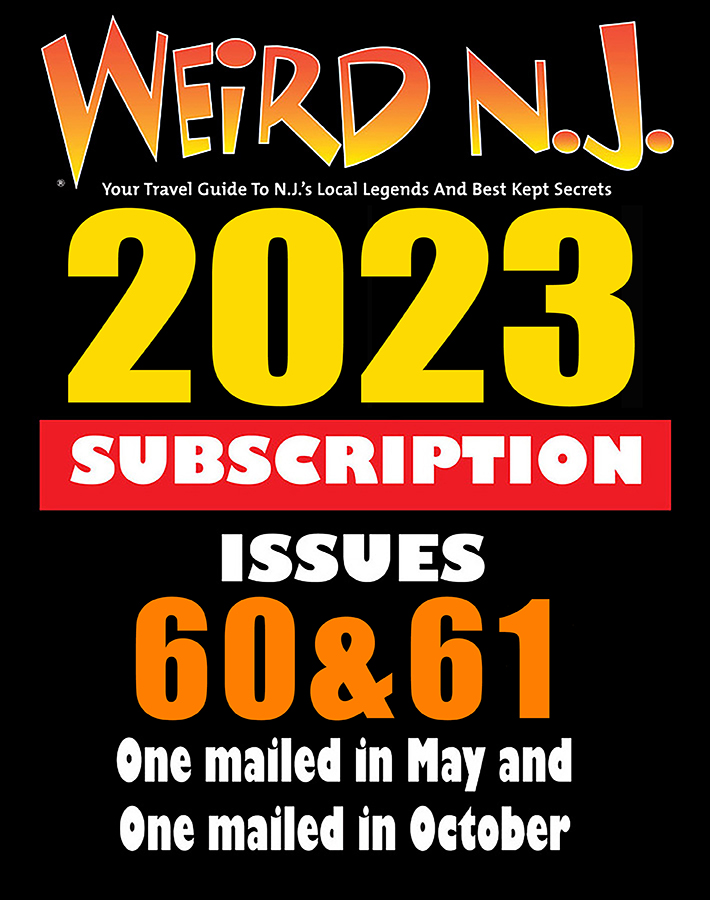 The preceding article is an excerpt from Weird NJ magazine, "Your Travel Guide to New Jersey's Local Legends and Best Kept Secrets ," which is available on newsstands throughout the state and on the web at www.WeirdNJ.com .  All contents ©Weird NJ and may not be reproduced by any means without permission.
Visit our  SHOP  for all of your Weird NJ needs:   Magazines ,  Books , Posters ,  Shirts ,  Patches , Stickers, Magnets, Air Fresheners . Show the world your Jersey pride some of our Jersey-centric goodies!

Now you can have all of your favorite Weird NJ icons on all kinds of cool new Weird Wear, Men's Wear , Women's Wear , Kids , Tee Shirts ,  Sweatshirts ,  Long Sleeve Tees ,  Hoodies , Tanks Tops ,   Tie Dyes,   Hats , Mugs & Backpacks ! All are available in all sizes and a variety of colors. Visit WEIRD NJ MERCH CENTRAL . Represent New Jersey!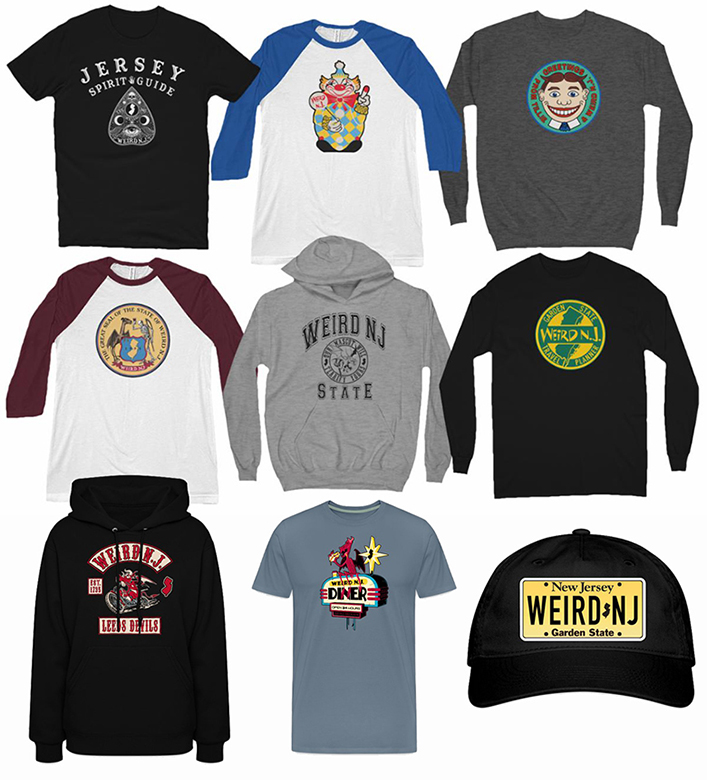 More Stories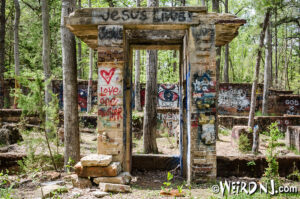 Latest Weird News
Mystery History
Brooksbrae Brick Factory – Abandoned in the Pine Barrens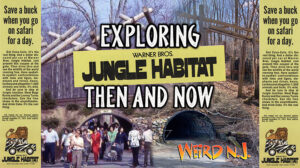 Jungle Habitat: Wild, Free and Abandoned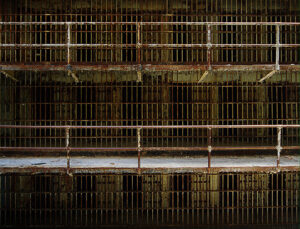 Doing Time at Newark Street Jail
3 thoughts on " a farewell to overbrook asylum (essex county hospital) ".
Pingback: Overbrook Asylum | Tom McGee's Blog
Pingback: New Jersey Picture Thread - Page 43 - City-Data Forum
Pingback: Essex County Hospital / NJ | Anshitsu - Lost and Forgotten Places
Leave a Reply Cancel reply
Your email address will not be published. Required fields are marked *
You may have missed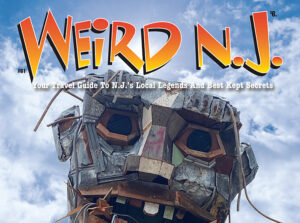 Weird NJ Issue #61 (Fall/Winter 2023)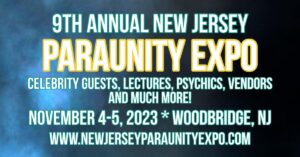 Nov. 4-5: NJ Paraunity Expo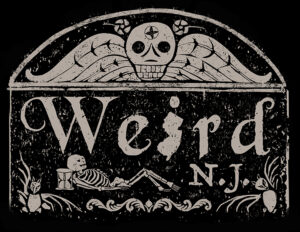 The NEW Weird NJ Tombstone Tee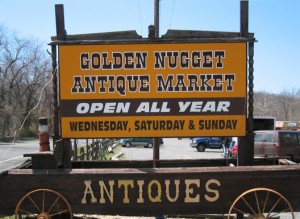 Sun. Oct. 8th: Flea Market Fever in Lambertville!
North Jersey, Home Of Abandoned Hospitals + Asylums
We're sharing some stories of the historical hospitals and asylums that used to be prevalent in North Jersey. At the turn of the 20th Century, most of New Jersey was farmland and open countryside. Populations grew in the nearby cities, like New York and Newark, and these facilities were built in the relatively open, rural areas of North Jersey. That is why the region has become a hub for many of these hospitals abandoned in the past. Read on for the fascinating stories of North Jersey's forgotten hospitals.
The stories of these buildings give us greater compassion and understanding of those dealing with or suffering from illnesses in the early 20th century. The loss of these hospitals reveals a shift toward modern medicine and family-oriented solutions, the buildings represent a golden time in institutional architecture when the design of highly functioning, well-used facilities was meant to be forces for social good. It is heartbreaking that many of the buildings did not survive abandonment, and most were too far gone to be saved. 
Trenton Psychiatric Hospital | Trenton
View this post on Instagram A post shared by Jill/Nic (@nj.urbex_cemeteries)
Trenton Psychiatric Hospital was the first public mental hospital in the state of New Jersey. At the time of its founding, on May 15, 1848, it was referred to as the New Jersey State Lunatic Asylum by Dorothea Dix, a nurse, and mental health activist. She was responsible for building the facility, among other first-generation mental asylums in the United States. In 1881 she eventually retired at a residence constructed just for her on the hospital grounds.
The demand for care remained relatively low until the early 20th century when overcrowding became a grave concern. In 1907, Dr. Henry Cotton became the medical director and believed that non-symptomatic infections were the cause of mental illness. His standard procedure was to remove teeth and other body parts from the hospital's patients, which caused hundreds of fatalities and thousands of disfigured patients. 
John Nash , the Princeton professor, brilliant mathematician, and Nobel Prize winner, was housed in the Trenton Psychiatric Hospital to treat his schizophrenia. His story was memorialized in the movie "A Beautiful Mind " starring Russell Crowe. Dr. Nash is known for his economics research and development and application of game theory to economic behaviors.  
New Jersey Sanitorium for Tuberculosis Diseases | Glen Gardner
In 1907, New Jersey opened its only state-owned sanatorium to care for the 500 expected annual cases of tuberculosis that occurred each year. Initially, the cottage-style facility was to be used for the educational purposes of sharing novel methods for treating tuberculosis and caring for patients that were highly functioning or considered "curables."  The sanatorium expanded its mission to serve a broader range of patients looking for long-term care. Between the years 1907 and 1929, it is estimated that more than 10,000 patients were treated. In the 1950s, with the improved treatment techniques against tuberculosis, the sanatorium changed its focus to cover all chest diseases. The building found different purposes in later years as a nursing home and eventually a 288-bed psychiatric hospital. In 2011, all remaining facilities were closed, and the abandoned hospital complex still sits vacant and rotting to this day.
Read More: The History of the Jersey Devil
Greystone Park Psychiatric Hospital AKA State Asylum for the Insane | Morris Plains
View this post on Instagram A post shared by Lisa Marie Blohm (@weetahbug)
Morris Plains doesn't conjure up images that would suggest a fitting location for a psychiatric hospital, but in 1876, a new facility was necessary, and the rolling farmlands fit the bill. With the successful funding of the Trenton Psychiatric Hospital, Dorothea Dix lobbied for the construction of more facilities. Unfortunately, there was just the Trenton Asylum at the time, and it was subject to excessive overcrowding with sub-standard accommodations. Greystone, a 673,700 square foot complex, was built to relieve this severely crowded "lunatic asylum" in Trenton. Dorothea Dix convinced the legislature to approve $2.5 million for the 743 acres necessary to build.
After extensive research to find a suitable location, the site for the new hospital was chosen, consisting of several farms and vacant lots. Samuel Sloan designed Greystone to accommodate 600 patients in 40 wards, split into two wings separated by gender. Sloan based the design on the ideals of a fellow designer named Thomas Story Kirkbride, whose work and theories influenced many of the hospital buildings at the time. The care and comfort of the patients were taken very seriously. Every ward was designed to lodge 20 patients to showcase views of the surrounding grounds while also providing specific spaces for dining, exercise, and activities. The furnishings were also top-notch, such as wool rugs, pianos, and beautiful flowers cultivated from the garden.
Part of the regimen to improve patients' health at Greystone was the farm experience. Patients grew food and performed strenuous tasks laboring about the farmland, and it was believed to be a benefit to their mental health. They suspected that this system didn't only benefit the patients but also the pockets of those who ran the hospital.
By 1895, Greystone too suffered from overcrowding. This became a serious health concern for spreading infectious diseases, but unfortunately, the situation did not improve. Each year more patients were crammed into the institution on cots placed in hallways, dining halls, and activity rooms. As a result, the once majestic and restful hospital had become overrun with those in need of help.
Electroconvulsive therapy, along with hydrotherapy, was soon introduced, two highly controversial forms of rehabilitation. By 1911 the "State Asylum at Morris Plains" was its own small town with nearly 3,000 patients. It even had a dental clinic, tuberculosis pavilion, fire department, greenhouse, and piggery. In 1924 the hospital was given its current name, Greystone Park Psychiatric Center.
As the 1970s and 1980s brought strong sentiments for deinstitutionalization, it was believed that long-suffering mental health patients were better off with their families rather than treated in overcrowded facilities. The discovery of new mental health drugs also made it possible for patients to improve and rejoin society. The hospital still had patients into the 1990s, but the conditions were known to be dire. Patients often escaped and committed serious crimes, while there were also unchecked abuses by staff members towards the hospital's female patients. As a result, many parts of the building became derelict and were subsequently destroyed.
In the 21st century, much effort was made to repair the hospital buildings and clean the property of asbestos and dangerous chemicals. As a result, a new psychiatric hospital was built on the campus. The original, magnificent Victorian building was demolished but some of the architectural details and motifs were rescued in the end.
Essex County Isolation Hospital | Belleville
Take a ride southeast down Belleville Avenue, and you'll soon find yourself in the presence of an incredible, old hospital once called the Essex County Isolation Hospital. The lawn stretches up a dramatic hill, highlighting both the stark nature of the architecture and the surprising size of the building. It looks like the setting of a movie, and it was used as a filming location for Ron Howard's "A Beautiful Mind," starring Russell Crowe as John Nash (mentioned above).
In 1896, the City of Newark purchased this site in order to expand its public health facilities. As the system already had two other hospitals (The New Jersey Sanitorium for Tuberculosis Diseases in Glen Gardner and The Essex County Hospital in Cedar Grove for Psychiatrics), the City was interested in building a nearby hospital that would serve as an isolation unit for infectious diseases. Doctors lacked treatments for diseases like tuberculosis, polio, and typhoid, which like Covid today, spread throughout communities through coughing and shared germs. The only way to care for these patients was to isolate them from others to hinder the spread of the infections.
The original hospital complex was established in 1908 and was more straightforward and cheaper than the current building. In 1932, the Art Deco building known today was built. It was often referred to as "The Soho" due to its location in the Soho section of Belleville. The building's lawn was a conscious choice due to the nature of infectious diseases. Fresh air was one of the sole treatments for debilitating and deadly infectious diseases and often the only treatment available to improve the condition. The Soho had a solarium ward available to patients for easy access to fresh air and sunlight and then iron lungs to help ease breathing by reducing the pressure on the lungs.
Over time, the treatment and prevention for tuberculosis were better understood, the cases of contagious illness declined, and the hospital began to take on elderly patients in empty wings. In addition, it was reported that during the Cold War, the building was designated a bomb shelter in case of a nuclear attack.
As the 1950s rolled around, locals and county officials suggested that the hospital be closed. It remained occupied in various capacities, albeit in a state of extreme disrepair. Despite being the Garden State Cancer Center headquarters in 1996, much of the unused building was abandoned. Finally, in 2011, the Cancer Center was shut down, and the property was foreclosed upon .
There were always rumors about this spooky asylum on a hill, hidden underground tunnels, ghosts, and other ominous spirits. Today the building suffers from vandalism and fires, but there are still signs of construction, and it's said to be the future site of a 240+ unit apartment complex. We'll just have to wait and see when the tenants move in, whether it's a little haunted or not.
The Overbrook Asylum AKA Essex County Hospital | Cedar Grove
View this post on Instagram A post shared by Julio. L 🇨🇺 (@shotyouwithacam)
The Overbrook Asylum, also known as the Essex County Hospital, is a famous site known across the country for its numerous facilities, rumors of hauntings, and the stories from those who experienced it.
In 1896, as the Newark Hospital was burdened with too many patients, the City of Newark bought 325 acres of land in Cedar Grove to build a new hospital. The location was closed for its remote, higher altitude, which people believed would provide pleasant views for rehabilitation. It was known as Overbrook for its proximity to the Peckman River. The city built various buildings through the years, such as dormitories for patients, a powerhouse, a laundromat, a theater for live performances, and several acres of farmable land. The idea was that the hospital is entirely self-sufficient. Morgan's Farm in Cedar Grove supplied dairy and fresh produce to the facility and is today the steward of the facility's remaining paperwork.
In December of 1917, the hospital suffered the consequences of their self-sufficiency. That winter, the heating boilers failed during freezing weather and resulted in 24 patients freezing in their beds. As with many of the facilities in the region, Overbrook suffered from overcrowding and housed thousands of patients in the 1940s and 50s. Through the years, many of the buildings fell into disrepair and became ripe for troublesome teens and curious locals. While it was technically still a working facility, trespassing was common due to many decaying buildings. In 2007, the hospital eventually opened a new location down the road and sold the property to developers.
See More:  Jersey City's Oldest Building is Actually From Westfield
In its last years before demolition, the Overbrook Asylum had become a place of urban legend frequented by ghost-hunting television crews alike. The state of the building's decay made it incredibly dangerous, and the labyrinthine interior was easy to get lost inside. Even though the property decreased significantly in size throughout the years, the 90 acres set into the woodlands of Cedar Grove and Verona could be overwhelming. Many of the urban explorers found buildings connected through tunnels, photographing tiny forests growing within the ruins. The stale air was expected, as was the site of mold and humid conditions. The property was thoroughly explored by high school trespassers and ghost hunters alike. The entire complex was demolished in 2018. In its stead are new homes and condominiums.
North Jersey has undoubtedly had an incredible history, and the evolution of its hospitals and asylums are just one part. The tales of these places are fraught with sadness and incomprehensible suffering, we appreciate the early American architecture and the stand-up mission to care for those in need.
also appears in
A Montclair girl born and bred, Eva Grall is a writer, blogger, and artist. When she's not writing romance novels or short stories, Eva is planning creative projects for her blog and photographing flowers around town. She's more than halfway through a gardening degree from New York Botanical Garden, loves rainy days reading with her cats, and is learning French at FIAF to earn her citizenship. Follow her adventures on her Instagram page @evagrall.
More Stories
A night at la rocca in montclair, 71 real estate listings on our the local girl directory this week — browse properties, 12th annual montclair film festival starts october 20th: event schedule.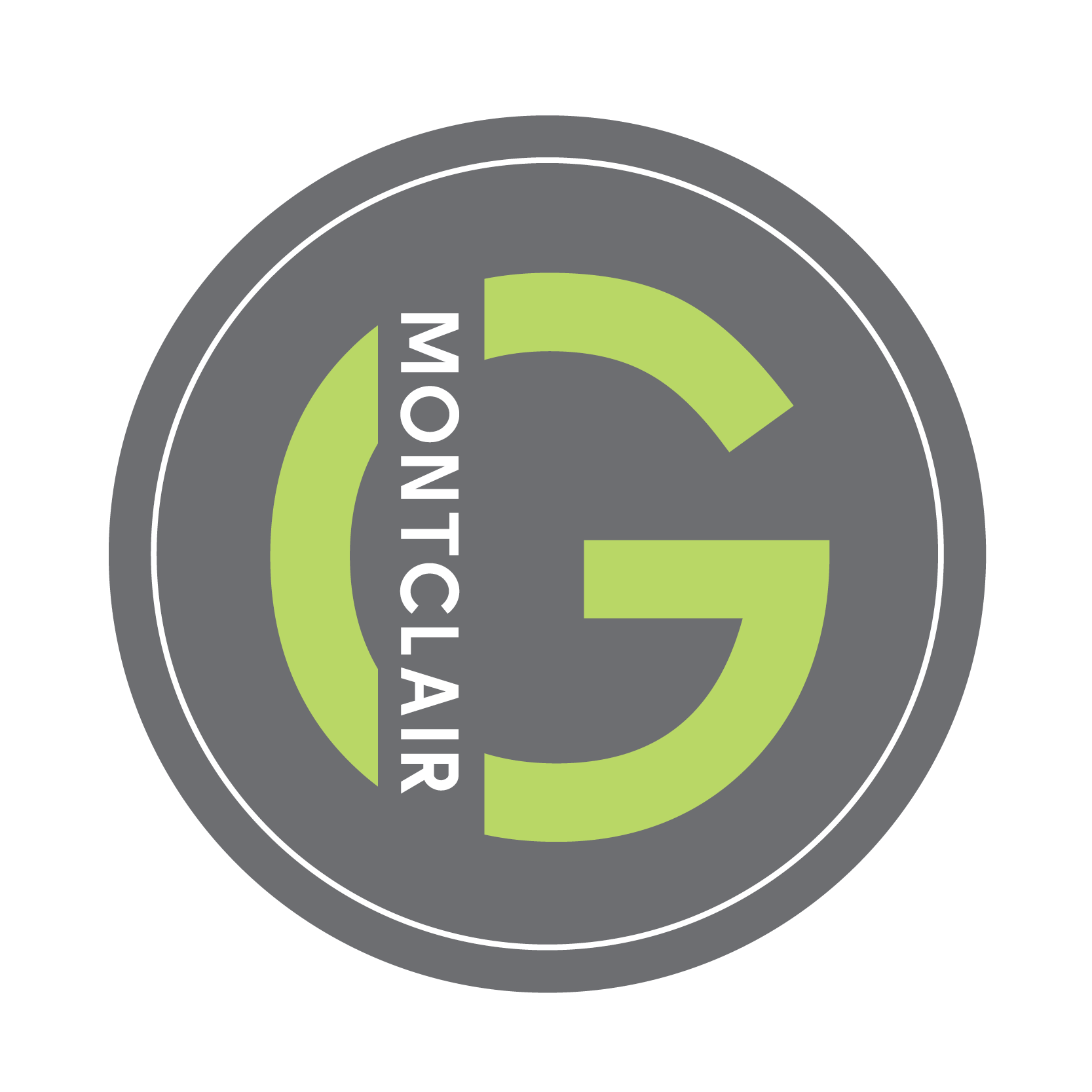 Non-Profit Events
Gluten-Free
Happy Hours
Restaurants
Vegetarian/Vegan
North Jersey
Health + Wellness
Real Estate
Volunteering
Home Decor + DIY
Add a Listing
Search Listings
    I think it would be easier for me to try and remember what I ate on the first Saturday afternoon of July of '98 than to be able to type all of my thoughts about Greystone into a few small paragraphs for this website. Yet, here we are, so I'll give it a shot.    Much like Marlboro or Overbrook, my friends and I grew up in the "Weird NJ" era of reading the urban legends behind these infamous institutions, to finally being old enough to get in the car and drive ourselves to them and get the facts firsthand. Nothing could have prepared us for how massive Greystone would actually be the first time we laid eyes on it driving up Central Ave. At that time, several of the outbuildings still remained. There were no soccer fields or playgrounds, at least none that I can really recall. Maybe a few recreational spots further down the road, but this end of Central Ave belonged to Greystone, and nothing more. Never in a million years would I have ever expected this to change, even as the landscape slowly shape-shifted over the next half-decade or so. Eventually, Greystone was reduced to nothing more than dust and memories. But that's something I don't care to talk about often, if at all.   
    I prefer to remember Greystone very differently than I'm sure would be acceptable to the average person in New Jersey. It was so much more to me than bricks and stones. Really only one word comes to mind for me to describe it: dualism. Greystone was a powerhouse of history, both of architecture and of medicine. At the same time, it was by far the most incredible place I have ever explored. It's almost contradictory to be in love with a place so much that you want it to be resurrected from the dead and restored back to the life, but at the same time are still trying to discover every single secret the place has to offer. I always felt very selfish not wanting to give up our playground, but ultimately I always stood by the preservation efforts.   Some of my fondest memories I hold dear to me are the various adventures to Greystone. The first times we went there, my general rule of "just casually walk up and I'm sure there's a way in" always panned out. I was somehow arranging meet-ups for a dozen or more people at a time, escorting them inside the building, coming back out, going to QuickChek to grab everyone snacks, shuttling the next group in and so on. At points, I felt like a sort of unofficial tour guide of the Kirkbride. People would message me from different states asking to come pay a visit, and I would happily oblige. It took me a few years before I fully realized how much of a prize Greystone truly was.    
    Although I spent a lot of time there, I still feel like it wasn't enough. During the demolition, we made it a point to be there on an almost daily basis. Each time I watched the machines take another dig at the building, I would think "there's no way this is going to keep going, someone is going to stop this." Ultimately, we all know how that turned out. One of the final times I was in there was when the wings had already been taken down, and demolition of admin had begun. It was risky and exceptionally dangerous. I remember the crisp summer night, the nearly full moon, just enough light between that and the streetlights. There were holes in the side of the building, huge chunks of stone and pipes dangling overhead. It looked like a war zone. We made a run for it, and we were in. We paid our final respects in the chapel, took a few more looks around, and not long after, the fabled asylum was no more.    
    My epitaph for this location will always remain "Greystone: A Victim of Political Greed".
Greystone [Part 1] (2012)
Greystone [part 2] (2012), greystone raw footage (2015 demolition), a tribute to greystone (2015), related artifacts.
This Creepy Asylum In New Jersey Is Still Standing… And Still Disturbing
Kristen is a writer, editor, and social media maven who loves her state. Born and raised in New Jersey, sharing all it has to offer is her passion. After attending Montclair State University, she continued her education online, obtaining certifications in social media management.
More by this Author
There have been several state mental institutions in New Jersey that have closed their doors over the years, each with a chilling backstory. Many of us are well aware of the infamous Greystone Park in Morristown, and Overbrook Insane Asylum in Cedar Grove was used as the set for the screen adaption of Chuck Palahniuk's Choke.  Horrendous things happened at these institutions, among others in New Jersey, but they are no more. Only a few asylums still remain, and one of the most terrifying is still in use.
Though the abandoned portions of the facility are not open to the public, this video by Abandoned New Jersey  will take you through the asylum, providing an eerie glimpse into what life was like at the institution before the onset of modern psychiatric treatments.
There is no denying the horrors that happened here as they were not kept secret; Dr. Cotton proudly published papers on his practices and findings. The history of the The New Jersey Lunatic Asylum is truly terrifying and has served as the subject for numerous news stories, books, and even films.  Madhouse: A Tragic Tale Of Megalomania And Modern Medicine  by Andrew Scull, details the disturbing legacy of Dr. Henry Cotton in depth.
OnlyInYourState may earn compensation through affiliate links in this article.
Want more New Jersey in your inbox?
Get the latest on things to see, do, and eat around New Jersey!
Thank you! You'll receive your first newsletter soon!
An error occured.
Related Articles
This Pumpkin Patch And Bakery With Seasonal Goodies Are The Perfect Pair For A Fall Day Trip In New Jersey
Your Ultimate Guide To Winter Attractions And Activities In New Jersey
The Enchanting Belleplain State Forest In New Jersey Is One Of The Best Places To Enjoy Autumn
Experience The 'Old West' At One Of New Jersey's Most Unique Tex-Mex Restaurants
Discover More Than 75 Of The Best Gift Ideas For The Traveler In Your Life
Vacant: Inside 13 Eerie and Fascinating Abandoned Locations Across America
Here Are The 15 Absolute Best Places To Visit In April Across The United States
The Largest Touring Inflatable Event In The World, The Big Bounce America Is Action-Packed Fun For The Whole Family
Featured Restaurants
Featured NJ Services
All Categories
Entertainment
Home & Garden
Wedding Features
Bergen County
Essex County
Hudson County
Morris County
Passaic County
Sussex County
Warren County
Hunterdon County
Mercer County
Middlesex County
Somerset County
Union County
Atlantic County
Cape May County
Monmouth County
Ocean County
Burlington County
Camden County
Cumberland County
Gloucester County
Salem County
Brew Jersey
College 101
Hot Topics in NJ Presented by Caucus Educational Corporation
I HeART New Jersey
Jersey Through History
NJ Vocabulary
The Best New Jersey Food Trucks
Yoga at Work
All Holidays
4th of July
Memorial Day
Mother's Day
New Year's
St. Patrick's Day
Thanksgiving
Valentine's Day
All Monthly Observances
American Heart Month
Autism Awareness Month
Back to School
Black History Month
Women's History Month
See All Lists
Steakhouses
Banks & Finance
Car Dealerships
Physical Therapy
Plastic Surgeons
Women's Health
Home Improvement
Wedding Planning
Breast Augmentation
Rhinoplasty
Photographers
Videographers
Statewide Calendar
Festivals & Expos
Food & Wine
Kids & Family
Performing Arts
North Jersey Events
Central Jersey Events
Jersey Shore Events
South Jersey Events
Premier NJ Real Estate
Digital/Promotional Services for Local Businesses
Upcoming Contests & Giveaways
Get in Touch
Privacy Policy
Send Us a Tip
Terms of Service

Haunted NJ: The Overbrook Asylum
I t's off-limits, dangerous and smells of rotting basements. So what makes the old Essex County Hospital of Cedar Grove — aka, Overbrook Asylum or "The Bin" — so intriguing? "Hollywood would be hard-pressed to make a fake asylum as eerie as Overbrook," said photographer and co-author Rusty Tagliareni.
Tagliareni and co-author/videographer Christina Mathews have ventured into the abandoned asylum on multiple occasions, exploring the remains of New Jersey's psychiatric past and publishing the findings on their website . This month, they're releasing a book of their photography called Antiquity Echoes: A Photographed Tour of Abandoned America, which features images and scannable QR Codes that link to exclusive video content.
"Overbrook is what started my interest in videography," said Mathews. "The first time I was inside I knew I had to film this. I wanted everyone to see what I saw."
More from Best of NJ

And What Did She See Inside Overbrook?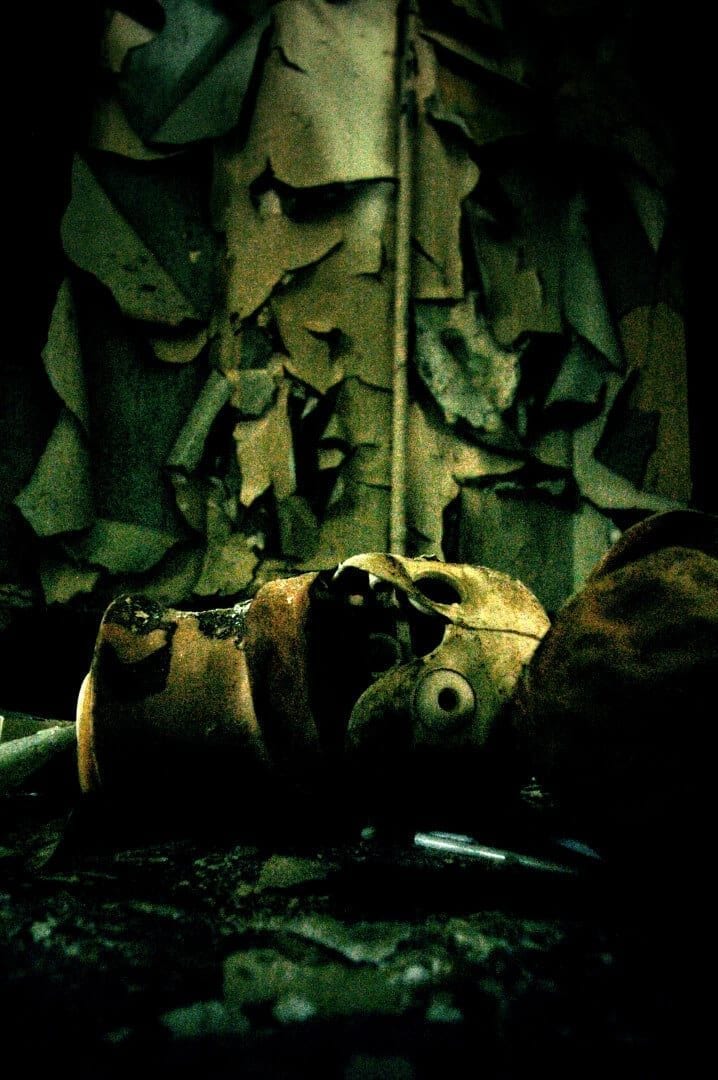 "I saw a headless CPR dummy sitting in a chair," said Mathews of the dummy (right). "On the floor next to it, was the head — but it was missing its face."
It's enough to make anyone run away screaming, but Mathews and Tagliareni not only stuck around, but revisited Overbrook Asylum on several occasions.
"We've been blessed enough to get permission a few times to film on the grounds," said Tagliareni. "At one point we even got a tour from a county supervisor."
Good thing, since the remains of the Essex County Hospital are heavily patrolled by the Sheriff's officers looking for trespassers and trouble-makers.
Just this year, the Sheriff's officers have rounded up more than 80 trespassers on the site, handing out charges of burglary, defiant trespassing and resisting arrest. This is not a place to go for fun — unless your idea of a great time is getting arrested. It's probably easier to sneak into Disney World's Haunted Mansion than it is to get a peek inside New Jersey's notorious, sprawling asylum.
But despite the warnings and the police presence, people still feel compelled to explore the old hospital. What makes this dilapidated building so appealing?
Short answer: Ghosts. Long answer: Ghooooooosts !
You won't always encounter spirits, but inside the ruins you'll find a dark history of mental health care.
An Unsavory History of Mental Health
Inside the asylum are untouched remains of a psychiatric hospital, whose history has inspired ghost stories and tales of terror. Beyond the electroshock therapy and lobotomies — brutal treatments which were common practice in the early days of psychiatric medicine — Overbrook's walls bore witness to horrifying patient neglect. In 1917, 24 patients froze to death in their beds when the complex's heating system broke down.
When the hospital was massively overcrowded after World War II, 150 patients disappeared . It's estimated that more than ten thousand people died during their stay at Overbrook — and some believe their tormented spirits still dwell in the decay.
The geography of Overbrook Asylum adds to the eerie aura of the place. The original Essex County Hospital opened in 1896 and expanded into dozens of buildings that sprawled out on the 325-acre plot of land. (The site now occupies 90 acres.) The buildings were connected via tunnels, some of which still remain.
"It's very easy to get lost in them," said Mathews. "There are a couple windows, but it's pretty dark. There was an old lab down there, and there's a sign on the wall that says 'Music Room' with little stick figures. And there's a fallout shelter down there, too."
As mental health practices improved, thanks in large part to pharmaceutical therapy, the need for such a massive campus dwindled, and the original hospital was shut down, piece by piece.
And when a section was closed down, many things stayed behind.
"Everywhere you look there are little details," said Tagliareni. "You see an old TV up on the wall, and there are still chairs and hundreds of beds and linens. You walk into a bedroom and there's still a Christmas card someone received on the nightstand. The building is a big, cold empty space, but there are little, warm human elements you see sprinkled around."
The Rain Forest of New Jersey
Inside the ruins are tiny forests, some that have been sealed away for decades. "It's hard to describe the stale air," said Tagliareni. "If you just condense a wet basement smell and multiplied it, that's what it smells like. It's very much like a cave on the inside — it stays cool in the summer and the air is trapped because the windows are sealed, so the humidity builds up and up. It gets so humid that ferns start growing on the floor. It's a weird climate."
That climate led to the natural creation of one of the most interesting rooms at the site.
"It was an office and the door was shut for many years," said Tagliareni of the Moss Room. "There was a leak in the roof, so water was getting in and the humidity built up and created this rain forest. Anything that was wood or biodegradable had moss on it. Even papers on the wall can be covered in moss."
Parrots and Devils
The walls that aren't crumbling or covered in moss are decorated with remnants of the hospital's strange murals and art.
"A lot of the paintings on the wall are eerie," Mathews said. "There was a painting of a giant parrot that just said, 'Don't be a parrot.'"
"There's a mural about drug addiction leading to a life of hell," added Tagliareni. (This and the parrot mural can be seen in the below video.) "It's a gigantic mural in a very dark hallway and it shows people turning into skeletons and falling into the fires of hell. It's supposed to be a message of sobriety, but it's so depressing and scary. And it's huge. Probably twelve or fifteen feet long. It's scary anywhere, and in an asylum it's even more so."
The Unexplained
Though Tagliareni and Mathews don't consider themselves ghost hunters, and are interested the history — not the hauntings — of Overbrook, they have had one encounter that can't be easily explained.
"I was alone, filming an old hospital bed with the infrared camera," said Mathews. "And I looked down the hallway and I saw a shadow. It looked like it was hunched over with a giant back and then it ran down the hall. I kept rolling, and then it ran the other way. When I walked down there, the only thing I found was a wall."
Tagliareni is quick to point out, "We're hesitant to say supernatural. We just don't know what it was."
It was probably a ghost, if you believe Travel Channel's Ghost Adventures, which visited the asylum. The team captured shadows, floating orbs — and even a disembodied voice saying, "Help me."
Some of the most damning evidence comes from author Chuck Palahniuk, who filmed part of the adaptation of his novel, Choke , at Overbrook. Writing for Maxim , he told of interns finding Satanic altars and rotting animal sacrifices. "One Teamster won't leave his truck because of the old nurse people keep seeing, a gray-haired woman wearing a starched white cap and uniform who disappears midway down long hallways or into dead-end rooms," Palahniuk revealed.
Final Thoughts
Whether you're ghost-hunting or just curious, Tagliareni does have some words of advice for those exploring urban sites: "Be respectful and ask first. All it takes is inquiring with the town or county. That's what we did with Overbrook. Just ask. If they say no, don't break a window and jump in. Be mature."
The Overbrook Asylum is slowly being torn down by the county. Rumors of new, luxury homes being built on the site pop up every year. As of now, pieces of the hospital and its tunnels still remain, like fossils embedded in stone. But if the government doesn't tear it down, it looks like Mother Nature (or the ghosts) will reclaim the land.
Antiquity Echoes: A Photographed Tour of Abandoned America by Rusty Tagliareni and Christina Mathews will be released October 20th, and can be pre-ordered now. For more information, check out their website AntiquityEchoes.Blogspot.com .
MORE FROM AUTHOR
Haunted nj: the series, nj vocabulary: the series, nj vocabulary: what is a sloppy joe, nj's best businesses.
Click for More
Fun & Entertainment
Restaurants
Park Chateau Estate & Gardens
Twisted closet apparel, upcoming nj events, rock the conk 3 presented by teen cancer america, crystal springs music festival, clinton township food truck & music festival, new on best of nj.
By Category
BONJ Series
Monthly Observances
The Best Diners in New Jersey
Jarana brings peruvian cuisine to american dream, mishtaan creates homemade upscale indian sweets in harrison, souvlaqueria serves classic greek street eats in union.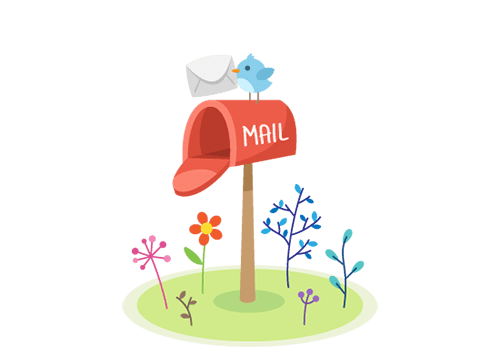 Join our Newsletter!
Become part of the Best of NJ community and get new restaurant updates, entertainment picks, and upcoming event details delivered straight to your inbox weekly!
Podcast Home Page
Show Notes Listing
Forest Haven
Lincoln Way
The SS United States
Fallside Hotel
Pleasure Beach and Long Beach
Taunton State Hospital
Randall Park Mall
Gary, Indiana
Six Flags New Orleans
The Destruction of Our Lady
The Lost Garden of Beatrix Farrand
Skin Experiments at Holmesburg Prison
The Story of Urban Exploration Resource
Ninjalicious and Infiltration.org
The Life & Death of the American Mall
What Happened To Brownsville
Myths & Realities of Chernobyl
Is Keepling Locations Secret Important?
The Catskill Game Farm
Abandoned Resorts of the Catskills
The Tragedy At Third Presbyterian Church
Losing Our Religion - Abandoned Churches
Exploring Danvers State Hospital
The Closure of the State Hospitals
Why Were The Asylums Built?
The Victory Theatre
The Rise And Fall of American Theaters
ABANDONED AMERICA ABROAD
ENTERTAINMENT & COMMERCE
HEALTH CARE
HOMES & NEIGHBORHOODS
HOTELS & RESORTS
MISCELLANIA
RELIGIOUS SITES
SCHOOLS & RESEARCH
LATEST ADDITIONS
Prints, Mugs, and Other Goodies
Signed "Age of Consequences"
Books On Amazon
MAILING LIST
Overbrook Asylum
Join us on Patreon for high quality photos, exclusive content, and book previews Read the Abandoned America book series: Buy it on Amazon or get signed copies here Subscribe to our mailing list for news and updates
North America
South America
Trenton Psychiatric Hospital – An Abandoned Institution In New Jersey
Trenton Psychiatric Hospital is a mental hospital run by the state of New Jersey and located in Trenton . It is not entirely abandoned as it still houses a 400-bed psychiatric hospital serving a designated New Jersey population. Much of the original building is disused.
Please enable JavaScript
The hospital opened originally as the New Jersey State Hospital at Trenton in 1848. It later became known as the New Jersey State Lunatic Asylum and then Trenton Psychiatric Hospital (TPH), the name by which it is known today.
It was the first institution built under the Kirkbride Plan, a system of mental health treatment advocated by Philadelphia psychiatrist Thomas Story Kirkbride. He suggested that environment and exposure to natural light and air circulation were crucial to the treatment of mental health conditions. All of the Kirkbride buildings had a common bat wing style design in which wings radiated from a central administration building. Other Kirkbride buildings include Danvers State Hospital , Topeka State Hospital and Worcester State Hospital .
The hospital was founded by Dorothea Dix , a pioneer in the treatment of mental health patients. She lobbied state legislatures and the United States Congress. Her 1844 investigation into the conditions at New Jersey jails and almhouses led to her calling for an immediate release of funds to construct a facility for the care and treatment of the mentally ill. On 25 March 1845, a bill was passed paving the way for the establishment of a state facility. Trenton, the state capital of New Jersey, was chosen as the location for the new asylum.
The first public mental hospital in the state of New Jersey opened on 15 May 1848. The Hospital's first superintendent was Dr. Horace A. Buttolph and 86 patients were admitted in the first year. As the first building designed under the Kirkbride Plan, it was subject to visits from doctors and psychiatrists from around the United States and even beyond. The hospital and its patients were under scrutiny as the effects of Thomas Story Kirkbride's theories were analysed.  It was deemed to be a resounding success.
The main building was designed by architect John Notman and consisted of accommodation for the staff, offices, a chapel, kitchens, six female wards, six male wards and rooms to treat patients. The state decreed that no patient could stay any shorter than 6 months.
The first extension came in 1853 when accommodation was added to house a further 250 patients. A museum and reading room were added shortly after, followed by an exercise room and ten-pin bowling alley. In 1858, a laundry building was added and in 1863, the main building was extended adding capacity for a further 200 patients. Overcrowding was still a problem though and in 1876, some of the patients were moved to a newly opened facility in Morristown. It did little to alleviate the overcrowding problems and another new building, intended mainly for chronic and incurable cases was opened in 1889. Over time a number of other buildings and extensions were added including a school for training nurses and scientific laboratories.
The hospital became the subject of much debate, notably at first under the directorship of Dr Henry Cotton who believed infection was the cause of mental illness. Dr Cotton came from the Danvers State Hospital in Massachusetts . Under his instruction, infected body parts were removed from hospital patients and teeth were routinely pulled out. In fact, teeth were still being removed from patients until the 1960s and in some instances, even if x-rays showed no infection. The cure rate was said to be 85% however the mortality rate was extremely high and he didn't always have permission to perform the surgeries.
Today, Trenton Psychiatric Hospital provides a holistic approach to patient care and still serves the people of New Jersey. Much of the original Kirkbride building may be abandoned but it paved the way for others to follow. Thanks to pioneers like Thomas Story Kirkbride and Dorothea Dix, American mental health patients finally got the treatment and care they needed. Unfortunately, others like Henry Cotton abused that care.
6 thoughts on "Trenton Psychiatric Hospital – An Abandoned Institution In New Jersey"
I was there when I was 17yrs old (1985-86) it was being investigated for the death of a boy that was known to have seizures and died in the tub from drowning, And other abuse from staff. My first day in the cottage unit this down syndrome girl was throwing into the room across the floor from outside,they said she tried to run away again. The adolescent unit was closed down later that year and most of the kids were moved to Arthur Brisbane children treatment center, and most of the staff workers, the state didn't fix the problem just moved it so where elsewhere,to make it look good on paper.
Like to visit it i heard you can. Take walk throwed it
I was conceived there. My parents were both patients and somehow came together. My mother was taken from there to give birth and then returned. I actually was able to get a lot of her medical records. Later adopted, but a very intense story when I finally got all of the information.
I was a patient there when I was 14, it was not much different than 1900
my brother was there at the children's ward then after 13 to the adult ward..it was so sad..I still cry about what he went thru…he's passed now..1966 to 77……
Pingback:  Danvers State Hospital - An Abandoned Psychiatric Hospital
Leave a Reply Cancel reply
Your email address will not be published. Required fields are marked *