Can I Use Condenser Microphone Without Phantom Power?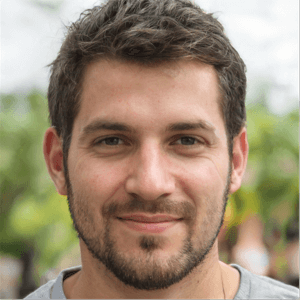 BecomeSingers is reader-supported. When you buy through links on our site, we may earn an affiliate commission. Learn More
Whether you enjoy recording as a hobby or you're setting out as a professional, you'll find that a microphone is a crucial piece of equipment. Of course, you'll also quickly discover that there are numerous types of mics from which you can choose. However, the most popular options are the dynamic mic and the condenser mic.
The condenser has always been a trendy choice for many recording enthusiasts around the world. Understandably, this has a lot to do with the several advantages this mic has over other models. Interestingly, many of the people who have acquired this mic come up with one question, 'can I use my condenser microphone without phantom power?'
If you have ever asked this question or a similar variation, you're not alone. Indeed, most people who use this mic have no idea about its internal processes (nor do they need to). But, it does not take a scientist to see that phantom power seems essential to a condenser mic. So, it is understandable you're curious about what happens when the power isn't there.
Thankfully, you've come to the right place, and we'll give you the answers you need. But first, let's start from the fundamentals — what does phantom power mean?
What is Phantom Power?
In the simplest terms, phantom power is a direct current voltage in amounts ranging between 12 and 48 volts that control a condenser mic's electronic components. The DC voltage travels from the mixer through an XLR input and the microphone's cable into the mic itself. In other words, you have to plug your condenser mic into the power source.
At this point, you're probably wondering, 'why 'phantom"? Well, the answer is not as spooky as you'd like, but we'll tell you anyway. Except you are very conversant with phantom powering systems, most people can usually tell the difference between phantom cables and regular ones. So, the power is almost ghost-like, in a way.
Now that you know what phantom power is, let us explore why it is essential to condenser microphones. Then, of course, we'll move on to whether or not you can use a condenser mic without phantom power.
Why Do Condenser Mics Need Phantom Power?
Before we answer this question, you need to know some background information about the condenser microphone. This way, you can relate better when we get into the more technical stuff.
Unlike other microphones, the condenser mic utilizes a unique transducer technology to transform sound waves into useful electrical signals. This transducer (usually in a capsule design) has two primary components — the front plate (or diaphragm) and the backplate.
To effectively convert sounds to electrical signals, this diaphragm must become polarized. How does this happen? The front plate receives electrical charges from the phantom power, thereby facilitating the formation of an electric field in the microphone. This electric field then polarizes the mic's capsule.
Once this happens, sound waves that reach the now polarized capsule instantly transform into an electrical signal.
By now, you should already be getting the picture of why condenser mics need phantom power to work. You see, without phantom power, there is nothing to polarize the diaphragm and generate the required electric field.
But can these mics still capture audio without phantom power? More importantly, how do you make them work? We'll get into that shortly. Before that, let us quickly explore how to set up your condenser mic with phantom power.
How To Use Phantom Power For Your Condenser Mic
Buying a condenser mic is only the first step to enjoy the various perks the mic offers. Once you have the mic, the next step is the question of how to power it. Fun fact? There are at least four sources of phantom power that you can use to get your condenser microphone going. Here they are:
Using an independent power supply
Using an audio mixer
Using a microphone preamp
Using audio interfaces
While most of the options above do not have the primary function of powering condenser mics, they all have components that can do so. This live performance equipment can convert power from either their main circuits or battery units into phantom power for your mic.
Then, all you have to do is channel this power through phantom cables into your condenser mic. Most XLR cables will typically transfer at least 48 volts through Pin 2 and 3. On the other hand, with TRS cables, the phantom power goes through the tip and ring. However, both cables are quite effective in powering condenser mics. So, the choice is yours to make.
However, here is something you should note about phantom power and your condenser mic. Never plug your condenser mic if an equipment is already supplying phantom power. Otherwise, you may shortcircuit the mic and even your speakers. Besides, it is best to buy a phantom power generator that matches your condenser mic rating. You see, if the generated voltage is too low, the mic may not work.
Now, here comes the million-dollar question. What if you have a condenser microphone, but you have no means to generate phantom power? Will your mic still work? If you fall into this category, then this next section is for you. Don't stop reading!
How To Use Condenser Mic Without Phantom Power
Although a condenser mic is a fantastic gadget for recording purposes, it has one drawback — it needs a power source to work. Typically, most people use phantom power to get their condenser mic up and recording. But, what if there is no phantom power interface? Will your mic still work?
Right off the bat, if you're wondering, 'can I use my condenser mic without phantom power?' the answer is yes! There are few alternate means of powering a condenser microphone, and we'll tell you about them. However, we must warn you — these methods may not be as efficient as phantom power. That said, here are two options for you:
Using a Vacuum Tube
Powering condenser mics with vacuum tubes is one of the oldest tricks in the book. But, it still works. You see, a vacuum tube amplifies power signals that your mic's capsule emits. So, it can give the condenser mic enough power to operate.
Although vacuum tubes are not the most popular method of powering condenser mics, they are arguably as effective as the traditional method. Moreover, a vacuum tube is considerably more power-efficient and more affordable.
Using an Electret
You're probably wondering what electret is, and rightly so. An electret is essentially a dielectric unit that connects to a condenser mic's backplate or diaphragm. This unit has a permanent built-in electric charge, which means its capacitor does not require high-voltage.
The electret is a constant source of power that runs on batteries. An excellent example of an electret application is when you connect your mic to computers, phones, and related gadgets.
Hopefully, we have answered your question of whether you can use a condenser mic without phantom power or not. However, there is something you should note. Although condenser mics can work without phantom power, you may not get top-quality results that way. Therefore, if you can, we recommend that you always use phantom power when recording with a condenser mic.
Leave a Comment Cancel reply

9 Microphones that Don't need Phantom Power
If you are looking to produce a high-quality podcast with a microphone that doesn't require any external power to operate, then one way or another you will find yourself in the market for a dynamic microphone.
Dynamic microphones are a great choice for podcasters at any stage in their career, looking to bring their production quality to the next level. The main advantage of these microphones is that they don't require phantom power to function.
Unlike condensers – which in order to attain a decent signal requires an external source of power – investing in a dynamic microphone will save you time (being essentially plug and play) effectively streamlining your recording workflow.
These microphones are not only great sounding but also robust, having little to no internal circuitry that is prone to breakage under stressful conditions.
Table of Contents
Microphones that Don't need Phantom Power
Today we will be giving you our top 9 picks for microphones that don't require phantom power to work. This list has everything, from high-end industry standards to great entry-level options for those just dipping their feet in the water.
From this list, you should be able to appreciate the wide variety of microphones that don't require phantom power to work. No matter what you are looking for, this list is sure to have the perfect microphone for you
Mic type: Dynamic
Frequency range: 50 Hz – 20 kHz
Sensitivity: -59 dbV/Pa
Polar Pattern: Cardioid
Connectivity: XLR
Description :  It should be no surprise that the SM7B takes our first spot. This microphone is the gold standard in podcasting. The low sensitivity and high-frequency range with a natural response curve make this one of the most sought-after vocal microphones currently on the market.
The SM7B is a mainstay in most if not all of the most popular show setups out there. With a built-in shock mount and pop filter, this microphone guarantees high-quality audio with minimal editing. If you have the money to spare, you will no doubt find this microphone to be an incredible workhorse and an asset to your show.
Mic type: Condenser
Frequency range: 40 Hz – 20 kHz
Sensitivity: -40.0dB
Description :  Our next microphone may have you scratching your head – how can a condenser microphone not need external phantom power to work? Well, the Rode M3 has a trick up its sleeve.
While this microphone may look similar to the SM58, leading you to believe it to be dynamic, however, hidden inside the casing is a slot for a 9v battery, powering the circuitry without the need for any external power.
This microphone has all the sensitivity and frequency range of a condenser wrapped up in a dynamic like package. If you are looking for a great quality microphone you can take on the road, then the M3 is an obvious choice.
Sennheiser MD 421 II
Frequency range: 30 Hz – 17 kHz
Sensitivity: 2 mV/Pa
Description :  The MD 421 II is an incredibly versatile microphone. With options for high pass filters at multiple different frequencies, coupled with a built-in shock mount, this microphone excels at passive noise reduction.
A wide array of sound attenuation options prior to recording is a great way to streamline your workflow. By catering your microphone to your tone of voice, and also any potential noises that may be present when recording, you are removing the majority of corrective processing that the signal may need in post-production.
If you are looking to spend less time in the box, editing every out every artifact in your vocal takes, then you may look at the MD 421 II's attenuation controls as a pre-emptive method of sound correction.
Rode Procaster
Frequency range: 75 Hz – 18 kHz
Sensitivity: -56.0dB
Description :  Another premium, high-performance dynamic microphone, the Rode Procaster is frequently pitted as a direct competitor to the SM7B – and for good reason.
While the Procaster may have a slightly smaller frequency range than the SM7B (a minor drawback when recording vocals), where it shines is in its ultra-low sensitivity. If you are recording in a noisy or even untreated room and are looking to negate the sounds of domestic life around you, then the Procaster is the microphone for you.
While the low sensitivity provides clean and present vocals in even the most unsavory locations, this does mean that a significant amount of gain may be needed to boost the signal to a decent level, as we discussed in depth here .
Frequency range: 50 Hz – 15 kHz
Sensitivity: -54dBV/Pa
Description :  The SM58 is the front runner for robust, great-sounding mid-range dynamic microphones. There is a reason that these microphones can be found in nearly every touring musician's rig, they are a relatively inexpensive, yet reliable vocal microphone.
The Shure SM58 has a built-in pop filter, reducing any plosives when recording, and although it has a slightly shorter frequency range than most other microphones on this list, it's smooth and natural frequency response curve will help your vocals remain clear and present without unnatural coloration.
If you are looking for a good intermediate microphone or are in the market for gear that will stand up in a traveling setup, then you should seriously consider the SM58.
Mic type: Shotgun
Frequency range: 20 Hz – 20 kHz
Sensitivity: -36.0dB
Polar Pattern: Supercardioid
Description :  While a shotgun microphone may not be your first choice for podcasting, the NTG2 is a truly excellent mic for vocals. The advantage of using a shotgun is the incredibly tight polar pattern, which with the right placement can be utilized to reject a large portion of ambient noise – giving clarity to your vocals.
The NTG2 also has the option of using a AA battery to activate condenser amplification circuitry. As with the M3, the onboard amplification is a great addition and helps no end in achieving a decent signal level without cranking preamps.
Audio-Technica BP40
Frequency range: 50 Hz – 16 kHz
Sensitivity: -48dB
Polar Pattern: Hyper Cardioid
Description :  The BP40 presents itself as a vocal mic that draws from the best features of both shotgun and condenser type microphones. Its polar pattern is incredibly tight, providing the same advantages as a shotgun microphone (ambient noise reduction), while the frequency response curve adds significant emphasis to the highs much like how a condenser microphone functions.
While it draws from the best parts of these two microphone types, it also includes the advantages you would expect from a dynamic microphone. This includes a low noise level which, coupled with the polar pattern, makes this microphone incredibly effective at ensuring your voice is the focus of the recording.
Rode Podcaster
Frequency range: 40 Hz – 14 kHz
Sensitivity: -51.0dB
Connectivity: USB
Description :  As a microphone tailor-made to negating the need for an audio interface (via USB connectivity) the Rode Podcaster is in essence an NT1-A with added convenience and no need for phantom power.
This microphone is the epitome of plug and play. Most of the other microphones on this list require at least an interface in order to record the XLR output into a computer, the Rode Podcaster, however, is as simple as one cable.
Negating the need for an interface may be vital in circumstances where a minimalist setup is necessary. Having a Podcaster as your main, or even backup microphone may help you out of any sticky situations down the road.
Connectivity: XLR/USB
Description :  If the Podcaster is convenient, and the SM58 robust, then the Samson Q2U is the best of both worlds. While it may bear a passing resemblance to the Shure SM58 (with its sturdy design and built-in pop-filter), this microphone is so much more.
The Q2U is a hybrid connection microphone, which makes it a great choice for those that may need to add or remove an interface from their set up at a moment's notice. It's options for connections, along with frequency range and sensitivity comparable to the SM58, makes for a product with which you cannot go wrong.
Final Thoughts
These are just a few gems in the vast ocean of great microphones that require no phantom power to operate. It should be evident by now that great microphones come in all shapes and sizes, with the polar patterns and connectivity options to suit your needs.
Now you've got a better grip on why mics that require no phantom power are a great asset to your setup, you may be interested in digging a little deeper into the pros and cons of both. If this is the case, then we recommend you check out our article on ' Condenser vs Dynamic Mics for Podcasting' .
How-To Geek
What is phantom power, and does your microphone need it.
And do you need it to power your microphone?
Quick Links
What is phantom power, do condenser mics need phantom power, do dynamic mics need phantom power, can phantom power cause damage, key takeaways.
Phantom power is a way of carrying electric current to power microphones without using a separate power supply. It's typically used to power condenser microphones and the 48V DC power itself is supplied by most mixers, audio interfaces, and preamps.
If you're shopping for a microphone or audio interface, you've probably seen the term phantom power. But what exactly is phantom power, where does it come from, and do you need it to power your microphone?
Phantom power is a method of providing power to a microphone without an external power supply or battery. While some microphones don't require phantom power, other, more sensitive microphones do.
Phantom power works by carrying DC electric current over an XLR cable that plugs into your microphone. This way, a single cable carries power to the microphone as well as the audio signal from it.
The official standard for phantom power specifies that it can carry anywhere from 11 to 52 volts of DC power. Studio microphones most often run at 48 volts, so you'll see phantom power referred to as +48v.
The power needs to come from somewhere, and in most cases it comes from a mixer or audio interface . While most audio interfaces feature phantom power, not all of them do. You can tell by looking for buttons labeled +48v or similar, usually near the gain controls.
Phantom power isn't the only way to provide power to a microphone. Lavaliere mics, for example, typically rely on internal batteries for power. Larger vacuum tube microphones also require more power, so they use their own bespoke power supplies.
Every condenser microphone requires power, due to the way this type of microphone operates. In the majority of cases, this is phantom power. There are only two cases where condenser microphones use other power sources, which we'll look at in a moment.
Condenser microphones are very sensitive, with a conductive diaphragm next to a solid metal plate. As the diaphragm vibrates, the distance between it and the metal plate creates changes in capacitance.
This signal requires a built-in preamp to lower the impedance and amplify it. This is why condenser microphones require power, and, in most cases, this is phantom power.
The first of the two exceptions is tube condenser mics, which, as mentioned above, use their own power supplies, so they don't require phantom power. The other exception is USB microphones , which get their power from the USB connection.
Dynamic microphones don't require phantom power because they work differently from condenser microphones.
A dynamic mic essentially works like a speaker in reverse. Instead of sending a sound through a speaker, which vibrates and makes noise, dynamic microphones vibrate from noise in the air. This signal then travels through a circuit in the mic and to your XLR cables.
These signals are high enough in volume that the signal can go directly to your mixer, preamp, or audio interface. The only issue is that some dynamic microphones, like the Shure SM7B , have very low output.
For these mics, you can use an inline preamp to boost the signal. These inline preamps sometimes use phantom power instead of an external power supply. In this case, it's the preamp that is using phantom power, not the microphone.
While it's possible to damage microphones with phantom power, it's not common or likely.
One type of mic more prone to damage from phantom power than others are ribbon microphones. There are two types: active ribbon microphones, which actually require phantom power, and passive ribbon microphones.
Passive ribbon microphones used to be more prone to damage from phantom power running to them. These days, these microphones have circuitry built in to avoid this type of damage. The only way you'll likely damage a ribbon microphone with phantom power these days is from an XLR cable with faulty wiring.
The only other way to damage a ribbon microphone is a mistake you should avoid with any type of microphone when using phantom power, and that's forgetting to ensure it's off before plugging or unplugging cables. Never plug in a microphone with phantom power enabled. Switch it off, make the connection, then switch it on.
Follow the above, and you shouldn't ever have to worry about damaging anything with phantom power.
Related: What Is Audio Distortion, and What Causes It?
Forums New posts Trending Search forums
What's new New posts New profile posts Latest activity
Members Current visitors New profile posts Search profile posts Billboard Trophies
condenser mic works without phantom power but doesn't work with it
Thread starter domcula00123
Start date Feb 4, 2019
Electronics
Consumer Electronics
domcula00123
Hello I bought mic Neewer NW-800 It worked till today with phantom power...But now it work only without phantom...I dont think I fried phantom, because leds are on and everything looks fine... I can find mic in PC but no sound from it, I can hear it only when I dissconnect Phantom and connect mic with xlr-->3,5mm Jack...Any solutions?
Are you able to swap in another phantom power to test with? Or try another microphone in place of the Neewer? Objective being to identify the problem device by elimination.
[quotemsg=21741913,0,1782871]Are you able to swap in another phantom power to test with? Or try another microphone in place of the Neewer? Objective being to identify the problem device by elimination. [/quotemsg] Hello, I am not able to swap phantom or mic...I bought this set-up few days ago..It worked perfect...Dont know what happened. I hope thats some bad setting in my computer.
Similar threads
Daniel992011
Apr 8, 2023
Computer Peripherals
Mar 12, 2023
Prebuilt & Enterprise
Jun 22, 2023
TRENDING THREADS
Started by Admin
Yesterday at 2:30 PM
Replies: 31
Started by nelugalbenush
Today at 11:46 AM
Started by Nahte12
Today at 9:03 AM
Replies: 11
Started by tecmo34
Apr 30, 2011
Replies: 5K
Started by Sensivityy
Today at 9:08 AM
Started by Razvan96
Today at 10:03 AM
Started by Xraider
Today at 11:01 AM
Latest posts
Latest: USAFRet
3 minutes ago
Latest: CountMike
4 minutes ago
Latest: Order 66
5 minutes ago
Latest: PsychoPsyops
6 minutes ago
9 minutes ago
Latest: Sara Gomez
11 minutes ago
Moderators online
Share this page
Advertising
Cookies Policies
Term & Conditions
What is Phantom Power & Why Do I Need It?
Phantom power…what a strange name!? If you're new to home recording, this term can be confusing. If this is the case, we can help...
Phantom power, sounds funny, doesn't it? If you're new to home recording, this term can be confusing. Thankfully, we can help...
Phantom Power is a term given to the process of delivering DC (Direct Current) to microphones requiring electric power to drive active circuitry. Condenser microphones such as Shure's KSM range all have active circuitry and require phantom power.
How Does Phantom Power Work?
The power can be provided by a battery located inside of the mic; an example is the Shure PG81 (now discontinued) that operates from a single AA battery. Alternatively (and most commonly) the DC power is provided by the pre-amp/mixer and delivered to the condenser microphone via the mic cable. This method is referred to as phantom power. The worldwide standard for phantom power is 11 to 52 volts of DC (typical studio mics run on 48v). Your preamp will typically have a button labelled 48v, which allows you to turn this on/off. However, some older mixers and cheaper audio interfaces may not have phantom power. In this case, an external phantom power supply can be added between the condenser mic and the preamp.
Will Phantom Power Damage My Dynamic Mics?
A dynamic microphone, like the SM58 , does not require phantom power because it does not have active electronics inside. Nonetheless, applying phantom power will not damage other microphones in the vast majority of cases. The reason is that modern dynamic microphones are designed to accept phantom power without issues, but we advise checking your manual or consulting with the manufacturer first before connecting; particularly if you have a ribbon microphone. Additionally, it's a good idea to turn phantom power off while plugging and unplugging microphones to prevent any potential power surge and general pops and loud noises, which could damage your speakers/headphones over time.
Why Is It Called Phantom Power?
Condenser microphones made in the 1930s, 1940s, and 1950s required a special power supply to operate. This power supply would often be located quite near the microphone and was usually large, heavy, and cumbersome. In the 1960s, work began on a new powering concept that would eliminate the need for a separate power supply. Schoeps and Neumann (German microphone manufacturers) were leaders in this development. Eventually, a new condenser mic powering standard emerged. The DC power to operate the condenser mic was provided by the mixing board and delivered via the mic cable; eliminating the need for an external power supply. And what does one call a power supply that is working, but invisible? It is a phantom power supply! - Source Shure Inc Applications Engineering
Marc forms part of our Pro Audio team at Shure UK and specialises in Digital Marketing. He also holds a BSc First Class Hons Degree in Music Technology. When not at work he enjoys playing the guitar, producing music, and dabbling in DIY (preferably with a good craft beer or two).
More from Louder
Preamp Powerhouse: Inside the SM7dB Microphone
The Shure SM7dB is set to bring that iconic SM7B sound to whole new generation. But what makes this dynamic microphone with an active...
The Unidyne Cuban Connection: Ben Bauer and Ernie Seeler
Microphone enthusiasts may recognize the names of BEN BAUER and ERNIE SEELER, who developed the groundbreaking Unidyne cartridges. A recent discovery by Shure Historian...
TobyMac x Shure Wireless – Witness the Seamless Harmony
Watch seven-time Grammy-award-winning artist TobyMac discuss how Shure wireless microphones have been instrumental in elevating his musical journey.
SM7B or SM7dB: Which Microphone is Right for You?
The SM7B is an audio icon cherished by musicians, podcasters and streamers. Now, the new SM7dB offers the same legendary sound, but has a...
Signal Path Podcast: International Anthem
Listen to the latest SIGNAL PATH podcast with Chicago record label INTERNATIONAL ANTHEM, which is known for its holistic approach to jazz and other...
Choosing the Best Headset Microphone: A Comprehensive Guide
From performers to presenters, finding the perfect headset microphone can be daunting. This guide from Shure simplifies the search, so your voice resonates with...
How to Choose the Best Lavalier Microphone
The lavalier microphone is minuscule but mighty when it comes to sound recording and reproduction. Learn all about choosing the right lavalier for your...
Connect XLR Mics to a Computer with the MVX2U Digital Audio Interface
We've all been there before: How do you get audio from your trusty XLR microphone into your computer? The new Shure MVX2U Digital Audio...
Make The World Your Stage: Boy Willows with Quick Stop By
Boy Willows is the last extraordinary artist to round off our 2022 line up with an exclusive live performance of his track 'Quick Stop...
Signal Path Podcast: Nita Strauss
Listen to the latest SIGNAL PATH podcast with NITA STRAUSS, an LA guitar hero who's shredded for Alice Cooper, Demi Lovato and more.
Something went wrong. Wait a moment and try again.

How to use a CONDENSER MIC without an audio interface (and phantom power?) – MXL Mic Mate Pro review
In this video video I'm going to show you how you can use a condenser mic without an audio interface, using the MXL Mic Mate Pro!
➡️ MXL Mic Mate Pro: https://amzn.to/3coEwGR ➡️ MXL 990 Condenser Mic: https://amzn.to/3bblDXv Condenser mics are great, they make you, or your instrument, larger than life, however, they are not "plug and play", like a dynamic mic, they need phantom power. Although there's no way to use a condenser mic without phantom power, you can use a condenser mic without an audio interface, or mixing board, straight to your computer. To do that you need you need an XLR to USB pre amp, such as the MXL Mic Mate Pro. MXL Mic Mate Pro is a pre amp that connects straight to your condenser mic and with a USB cable straight to your computer. It has gain control and a phone output jack for zero latency monitoring. ➡️ How to connect a simple mic to a Macbook Pro: https://youtu.be/agTgiFeflCE
Equipment I use too: ➡️ Canon PowerShot G7 X Mark II: https://amzn.to/2F33z4p ➡️ Lavalier Lapel Microphone Kit: https://amzn.to/2EOHc16 ➡️ MXL 990 Condenser Microphone: https://amzn.to/2tZKtWj ➡️ Focusrite Scarlett 18i8: https://amzn.to/2Hu6JQl
Privacy Policy
Privacy overview.
WhatsApp us / Vem de Zap
Home Music Producer
The Ultimate Music Production Resource
Do USB Condenser Microphones Need Phantom Power?
USB Condenser microphones are the go to microphones for most newbie music producers that cannot afford audio interfaces.
You may have wondered how condenser microphones actually work without being plugged into an interface that can provide the needed phantom power for most condenser microphones.
Not to worry, this post will cover this topic and answer your questions about condenser microphones with regard to phantom power.
Please enable JavaScript
With that said, Do USB Condenser microphones need phantom power?
For USB Condenser microphones, phantom power is a built in feature which means that the microphone becomes operational the moment it is plugged into a USB port. Therefore, you don't need phantom power for USB Condenser microphones all you need is a USB port and you're good to go.
The simplicity with which you can operate a USB Condenser microphone makes it the go to for many music producers. Especially if they're working away from their studios that house all the equipment including phantom power sources for microphones that require phantom powered inputs.
Phantom power is simply the power needed in order to make a phantom powered microphone work.
Some people often wonder if they can use condenser microphones without phantom power….
The answer to this is that it depends first on the microphone and secondly the equipment you have available.
For the most part, if you're utilizing a USB Condenser microphone then you need not worry about phantom power because it is already a built in feature for that particular microphone.
However, if you're a using a condenser microphone that requires phantom power then you'll need to provide that power some how to make your microphone operational.
USB Condenser Microphone Application
USB Condenser microphones are very useful in various applications.
Now that we have determined that we need only rely on a USB port to make them operational, let's look into when we can look to use USB Condenser microphones.
Professional Comms
The fact that the world has been massively altered due to the global covid situation at the moment. Most people are forced to work from home to ensure that everyone is safe.
 Many of these people have to communicate with their employers and co-workers via Zoom and other internet communication systems.
USB condenser microphones are great for this because they don't require a lot of technical know-how in order to use them.
If you're in a situation that requires you to communicate via Zoom, you want to make sure that you're clearly heard and understood and a high quality USB microphone is a good choice.
This is because communicating via the Internet requires you to use good gear, especially for sound. Therefore a good USB condenser microphone can get the job and can also show some seriousness on your part.
Most people are often of the idea that USB Condenser microphones are not proper recording microphones, but that is not completely true.
They are designed just as well as other condenser microphones that have to be hooked into a phantom power supply. But they may lack in a few areas.
But they can be a great starting point for somebody looking to get into audio production on a budget, this is because you don't need a lot of other supporting gear to make them functional.
So if you're looking to start learning how to produce audio, you can start on a simple USB Condenser microphone then you can go ahead and level up to better more traditional Condenser microphones suited for  the job.
Instruments
Condenser microphones are also a great option if you're looking to record instruments, for example acoustic performances.
They have the ability to easily capture detail and all nuance, plus they have a pretty wide frequency response.
They can pick up those subtle intricacies of one's playing.
By design, Condenser microphones have a fast transient response, which means they're capable of picking up the sudden, short, bursts of energy that are produced by particular instrument types like guitars.
USB condenser mics are great for people who just need a simple, great-sounding mic with minimal extra gear and equipment.
Most people would advise you to use better suited microphones to record your instruments but this doesn't mean that recording with a USB Condenser microphone will turn out bad.
It just means that you'll probably get more flexibility and better output from other condenser microphones. With that said, If you're on a tight budget you can use a USB Condenser microphone just until you can afford a better microphone.

Does a Condenser Mic Need Phantom Power?
So many people have asked questions like "Does a condenser microphone need phantom power?" or "Can I use a condenser mic without Phantom Power?"
To cut to the chase, the answer is technically yes, you can record without Phantom Power, but it's not advised to do so.
Recording with phantom power off can cause a lot of problems. Before we get into why, let's learn a little bit about what a condenser microphone is and what it can do.
What is a Condenser Microphone?
A Condenser microphone is a type of microphone that captures sound with a larger frequency range and dynamic range. They generally have output that is much louder than a regular microphone.
Most condenser microphones are very sensitive to sound and have the capability to pick up many surrounding sounds.
These microphones are primarily used for recording vocals, sound effects, and instruments including guitar, piano, trumpet and percussion type instruments.
Condenser microphones tend to be more pricey than their regular mic counterparts for a good reason – they have amazing quality. But why are they amazing? Two words … phantom power.
The reason why condenser microphones sound so good is because most if not all of them require a power supply.
This power supply is called 48-volt "Phantom Power" .
RELATED:  Audio Interfaces: The Definitive Guide
Your mixer or audio interface should have a switch that allows you to turn on phantom power. (If it does not then its time to get an audio interface that has one!)
Ok… Why Phantom Power and Does A Condenser Mic Need Phantom Power?
Like we learned above, Condenser microphones are special microphones that need an additional power supply because it is a mic that can capture a lot of sound efficiently. It is why they sound really good.
If you don't turn on your 48v Phantom power switch, it will record all sound at very quiet levels.  This is like driving a Lambo in a school zone all day vs driving it in a race track! (Yes… I love Lambos) 😉
Anyways… recording without phantom power can cause a lot of problems including…
Having to crank the gain up to ridiculous amounts which will raise the noise floor
More processing needed to the recorded vocal
Uneven vocals if you are using a compressor
I turned on Phantom Power and its now too loud! What did I do wrong?
When you turn on Phantom Power, you will notice that the mic sounds loud so we need to make sure that we area always recording on optimal levels.
On your audio interface, look for the gain knob and just turn it down to a level that makes sense for you.
RELATED: Best Microphones for Singing
Recap … so Does a Condenser Mic Need Phantom Power?
So to answer the question, just remember this… Yes you can use a condenser mic without phantom power, however, its not advised because too many problems will happen if you do this.
Its best to always turn phantom power on when you are using the mic so that you can record at optimal levels. Do you and your favorite condenser mic the favor and hit that 48v switch. You're welcome. 😉
How to Attach a Pop Filter to your Microphone
Universal Audio Apollo Twin X QUAD Heritage Edition Review
Do I Need an Audio Interface for Recording Vocals?
Do Condenser Microphones Need Phantom Power?
Last Updated on April 11, 2023 by Robert Mejia
Condenser microphones require phantom power. However, you can record using a condenser microphone without phantom power, but this is not recommended.
While most people have used condenser microphones in music recording and stage performance, most of them do not think about the power used by these mics.
If you don't know much about condenser microphones, you may wonder whether they require phantom power, or they can function without it. But these should not worry you.
The truth is, using a condenser microphone without the phantom power may lead to a handful of problems.
Here, we will discuss the reasons why condenser microphones need phantom power. But before we get to that, let's see what a condenser microphone is, and what it does:
Condenser Microphone
Condenser mics are microphones that can capture both high and dynamic sound frequency sound. They generally have a higher output as compared to other types of microphones.
Unlike dynamic microphones , condenser mics have a diaphragm suspended at the front of the plate, electrically charged. The vibration of this diaphragm varies the charge on this plate, thus sending a signal to the mixer or an audio interface.
For you to charge this plate, you must supply power to the microphone. Electric current is supplied to the microphone by the phantom power through the cable and XLR socket.
The 48V phantom power button is available on most audio interfaces and mixers. If yours does not have one, then it is high time you look for one that does have, for best experiences with condenser microphones.
Although most condenser microphones tend to be expensive compared to other microphones, their high prices are justified by the fantastic sound they deliver. This high-quality sound can be credited to the fact that the 48-volt phantom power powers them.
Condenser microphones come with high sensitivity and abilities to filter residual or self-noise.
With such advanced features, these mics are used to record sound effects and instruments like piano guitar, percussion, and other percussion instruments.
What is Phantom Power, and What Supplies it?
Phantom power is a DC voltage usually 12-48 volts used to supply power to the electronic parts in condenser microphones. This voltage is transferred through the microphone cable from a mixer with the phantom power feature.
Many mixers and audio interfaces have inbuilt phantom power. However, some do not have.
For those using mixers or audio interfaces that do not have enclosed phantom power, it would help if you do these two things:
Use a microphone pre-amp that can stream the phantom power. This will also increase the quality of your sound and inputs.
Use external power supply products. You can refer to your manufacturer for the recommended product for your microphone.
Why Do Condenser Microphones Require Phantom Power?
As seen above, condenser microphones can capture a lot of sounds efficiently. Also, they have active electronics that require an external power supply. The 48V Phantom supplies the power needed by these electronic parts.
If a condenser microphone is not supplied with phantom power, it will only work on quiet levels, and thus it won't be efficient.
Moreover, if you don't supply the 48v phantom power to the condenser microphone, you will likely face the following problems;
You will have to do a lot of processing to record audio to get the desired sound quality.
You will get irregular vocals if working with a compressor.
You will have to increase the gain, which will result in an undesirable noise floor.
While recording, you may notice that when you press the phantom power button, the microphone sound increases. You can adjust the power supply using the gain button to your desired level.
Always remember to turn off the phantom power before plugging in or plugging out the microphone. Otherwise, it will produce a pop sound that may destroy your microphone or even your speakers.
It is good to keep in mind that even though condenser microphones can work without phantom power, it will only lead to undesired sound and problems.
Therefore, whenever you are using a condenser microphone, it is wise to use phantom power. Always remember to press the phantom button for the best sound at your desired levels.
Related Posts:
Leave a Comment Cancel reply
Save my name, email, and website in this browser for the next time I comment.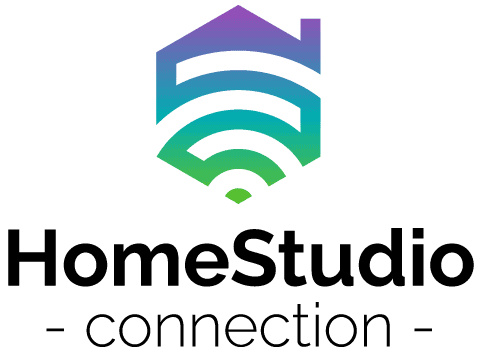 Do All Condensers Need Phantom Power? (3 Key Things To Know)
Condenser microphones are among the most versatile mics available, and they are ideal for use in studios and for recording. Condenser microphones are used for recording, streaming, and for live performances, but they can be challenging to use. The versatility and usability of these microphones may have led you to wonder if all condensers need phantom power to work?
All condenser microphones do require phantom power to function. Phantom power electrifies the diaphragm in the mic, which makes it very sensitive, and allows it to amplify audio very clearly, producing very high-quality audio. Condensers do not work without phantom.
Phantom power is required to run certain audio devices, but some microphones can be used without it. However, some mics do need this external source of power, and it can be confusing to define which mics do not need it.
Let's explore the world of condenser microphones to determine if they all need phantom and how to tell if your microphones need phantom power or not.
Do All Condenser Microphones Need Phantom Power?
Condenser microphones are a favorite in recording environments, as well as for use for spoken words such as podcasts, for recording instruments, for live speaking, for live vocal performances , and even for streaming and virtual communications.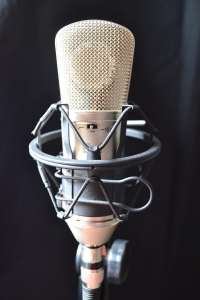 These microphones are among the most versatile of all. Condenser microphones produce clearer and more well-defined high-quality audio than other types of microphones do, even if they are not as well-made or expensive as other mics.
The wide range and functionality of condensers make them very popular, but there is one problem: condenser microphones require phantom power.
The unfortunate reality is that all condenser microphones require phantom power. These microphones require an electrical current to activate the internal diaphragm backplate within the microphone.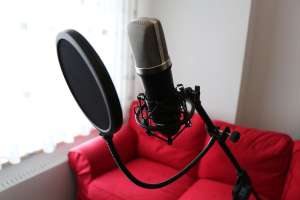 When this backplate is activated, any sound waves that come into contact with it are slightly electrified and amplified.
This type of amplification is why condenser mics are as good as they are. This technology makes condenser microphones very sensitive and produces very high quality, clear audio without any distortion. This makes the audio from these mics very easy to use, simple to mix, and highly functional.
Every condenser microphone requires phantom power to activate this internal mechanism, and without it, these microphones would not be condensers, and they would not function in the same way, nor would they be as functional.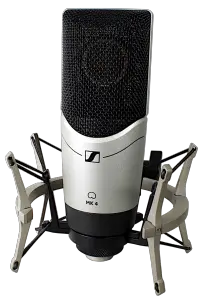 What If You Don't Use Phantom Power With A Condenser?
If you have a condenser microphone but you have no way of running phantom power to the microphone, will it work without it in any way? What happens if you use a condenser without phantom power?
The truth of this matter is that a condenser microphone will simply not work if it is used without phantom power.
You can plug a condenser mic in, run a cable to it, and try to use it, but without phantom power, there is not enough electrical current running to the mic to activate the internal mechanism that allows the mic to capture and transmit audio signals.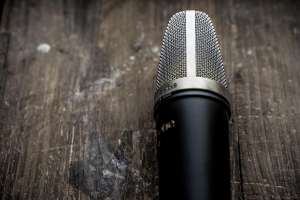 Condenser microphones work by using an electrical current to power an electrical sensor backplate that forms part of the internal diaphragm of the microphone. This diaphragm is what vibrates when sound reaches the microphone, and the electrical current electrifies the audio and amplifies it, producing very clear and high-quality audio even at very low levels.
Without phantom, your condenser microphones simply will not function at all. You will need some way to power them to use them, or you will need to switch to dynamic microphones that do not require phantom power to function.
(You can learn more about the differences between dynamic and condenser microphones here).
Can You Use A Condenser Without An Interface Or Mixer?
The most common way to supply power a condenser microphone is to use an audio interface or an audio mixer that has phantom power capabilities. These devices are the most common ways to power center microphones because they are usually used to send the signal from the mic to a computer for recording or streaming anyway, but what if you do not own an interface or a mixer?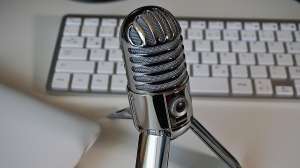 Can you use a condenser microphone without an interface or a mixer? Well, yes, you can. All that a condenser microphone requires to function is an XLR cable and phantom power . Aside from interfaces and mixers, simple microphone preamps can be used to power the condenser microphone as well.
If you want to run a condenser directly into our computer or even into your tablet and phone, all you need is the appropriate adaptors and a microphone preamp that is capable of supplying phantom power.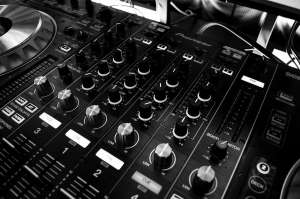 This is the simplest way to use a condenser microphone with the least hardware possible. The reality is that condenser microphones do need phantom power to activate them, but so long as this energy is supplied to the microphone, it will function well for any audio purpose that you can think of.
How To Tell If Your Mics Need Phantom Power
If your microphone is not working, especially if it is a microphone that you have never used before or a mic that you are very unfamiliar with, you may need to determine whether or not this microphone requires phantom power to work or if there is another problem with the hardware.
To determine if your mix requires phantom or not is simple. All condenser microphones require phantom, so the first step is to determine whether or not this particular mic is a condenser or a dynamic microphone.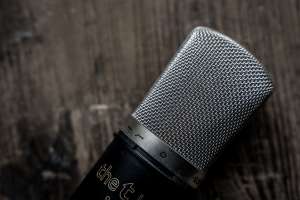 All condenser microphones are relatively large and typically have very sophisticated pop-filters or foam covers to protect the sensitive diaphragm of the mic.
These mics are usually larger, more square, or have a far larger or longer functional microphone section.
Please enable JavaScript
Dynamic microphones typically have very small internal diaphragms and therefore are usually smaller microphones, and the area of the mic that you speak or sing into is usually very small as well.
If the mic is larger than other mics, if it has a large area to speak into, or if it has a sophisticated pop-filter, then it is likely to be a condenser microphone, and you should try running phantom power to the mic before moving on to finding any other possible reasons why it may not be working.
You can learn about whether wireless microphones need phantom power here.
At the end of it, the important information that you need to know is that all condenser microphones require phantom power, and they cannot operate without it. The use of phantom power makes these microphones the useful devices that they are.
Without phantom power, a condenser does not function, and if these mics did not require phantom, they would not be as good as they are. Be sure that you understand the microphones that you are using to get the most out of them, and learn how they work to operate them safely.
Do All Condenser Mics Need Phantom Power? – nt1a, AT2020
How to use a CONDENSER MIC without an audio interface (and phantom power?) – MXL Mic Mate Pro review
Jonathon Madore
Recent Posts
Studio Engineer Salary (7 Factors To Consider)
Studio engineers are critical for every studio. Without a good studio engineer, no studio can function, and no good music can be made. If you are thinking of becoming a studio engineer, you might...
What Does An Audio Engineer Do? (3 Key Roles)
Audio engineers are critical for recording studios and live performances alike. Without talented and well-trained audio engineers, there would be no great music to listen to. However, the audio...
A great resource for church audio
Can you use a condenser microphone without phantom power?
Frank Edwards
Affiliate Disclaimer
As an affiliate, we may earn a commission from qualifying purchases. We get commissions for purchases made through links on this website from Amazon and other third parties.
If you're a musician or vocalist, the chances are good that you've been asked this question before. If you're looking for an answer to this question, then look no further.
Phantom power is generally required for all types of condenser microphones. That's because they need their own source of voltage to operate and convert sound waves into electrical signals. Phantom power is provided by plugging your mic into a preamp or mixer with phantom power capabilities on its output channel(s).
1. A condenser mic needs to be powered by a phantom power supply
A traditional condenser mic would have used a vacuum tube that needed these high voltages to operate. More modern electret condensers also offer phantom power compatibility. Check the specifications on your condenser microphone to see if it is compatible with a phantom power supply. But today's condenser mics, such as the AKG C3000B, Rode NT1 and the Audio-Technica like AT2031 offer phantom power supply compatibility.
A dynamic mic , on the other hand, would not need phantom power, but can be connected directly to a mixer or other audio interface.
A condenser mic without phantom power would not work at all without some other kind of power supply. If you did, the sound output would be distorted and unusable. This is because condenser mics convert the sound waves to electrical signals, which then need to have a voltage applied in order to work.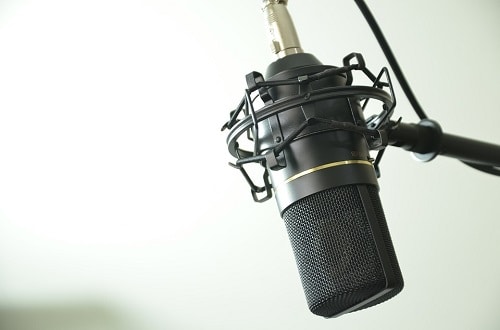 2. +48V Phantom Power Source
A 48 volt power block has an XLR input and output, or a USB connection that can be plugged into the computer . These are made for condenser microphones with phantom power compatibility and will not work without it.  Remember to only use devices labeled as "phantom power" when powering your microphone! You can also get power blocks that can supply more than one mic at a time. They typically start from as little as $30 to $60.
3. Phantom power from an audio mixer
Many audio mixers, both analog and digital , have a phantom power switch. You will need to turn it on with the mixer's control panel before using your mic, and then you can adjust microphone input volume as normal. You may also be interested in my post on what does the 48V button do on a mixer .
If you're not sure how much phantom power is available from the mixer in question, I recommend contacting their customer service. If they don't offer any help, try some forums to see if anyone else has had a similar issue.
4. USB Audio interfaces
An audio interface is a device that converts analog audio signals to digital signals for recording and sends the digital signal back into an amplifier. It also has some features like phantom power, microphone preamplifiers, headphone amplifiers, mixers/equalizers (EQ)s etc. You can find interfaces in different shapes and sizes so you might want check what you need before buying one. When you connect to the mic input, power runs down the XLR cable and enters the microphone to power it. Click here to read more on mic gain settings.
5. External battery pack or USB adapter alternatives
If you have no other options, you could build a 48 volt supply using 2 22.5volt batteries, two resistors and XLR connectors . This isn't the easiest option but it is an option. You can also purchase a USB adapter for your microphone that will work with the computer to power it, without phantom power.
If you are using a mic with a 3.5mm jack, you can use a typical USB phone charger. Plug the microphone jack into the adapter and insert it in to your computer's female USB slot or any other common device that has one, like a monitor with an HDMI input port for example.
I recommend checking out these options before deciding on phantom power compatibility only!
About the author

Frank Edwards is the founder and owner of churchsoundtips.com and has over 10 years experience running sound in his local church.
Anti-Putin Protest Photos: Hundreds arrested in Moscow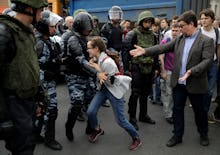 The Russian government rounded up hundreds of protesters on Monday amid anti-corruption demonstrations in cities across the country. Among those arrested was Russian opposition leader Alexey Navalny, who was barred from running against President Vladimir Putin in the country's elections in 2018.
Navalny's wife Yulia said on Twitter that he had been arrested outside their home on his way to a protest in Moscow. Russian police said Navalny was arrested for "failing to follow police orders and violating public order," according to the Guardian .
The demonstrations, which coincided with Russia Day, were aimed at rattling the Putin administration. Similar demonstrations against Russian Prime Minister Dmitry Medvedev, organized by Navalny in March, saw 60,000 Russians take to the streets across the country.