View all by SCREAM CATALOGUE Creator
Add To Collection Collection
Related games Related

Ghost Dance
A downloadable game for Windows, macOS, and Linux
"The concept of absurdity is something I'm very attracted to."
- David Lynch
David Lynch, filmmaker, artist, and musician, has not made a video game. He certainly did not make this video game. If he were to make one, however, maybe it would be something like this complete conceptual and artistic mess.
In this game you traverse a series of horror scenes directly indebted to Lynch films and artworks cobbled together in an incoherent fever dream. In this world, 'Lynch' is struggling to rebuild his creative world / abstract psychological state and he needs your help. Only you can traverse the inane dreamscape of Lynch's creations and make some sense of the terrible things that are about to be unleashed. But beware: not all is as it seems.
This game contains lots of tense horror scenes and loud jump scares.
Version History
v1.0.1 (2018/12/20)
Fix for certain high DPI displays.
Added macOS version.
v1.0.0 (2018/12/17)
Development log
Ghost Dance v1.0.1 Released: macOS Support! Dec 20, 2018
Log in with itch.io to leave a comment.
nice! the linux .tar was very welcome, even better if someone packaged it into some package managers… is it open source? i might include it into some open source wiki lists around
Did something happen to Charmles? I participated in one of his game jams and this was the only thing that he had attached to his itch.io profile, everything else was deleted.
He decided to end his jams. He's doing fine (as said by Caveware Digital). I have created a group called I Can't Game which is just continuing his work and we are making an tribute/honor to him. Checkout my latest jam and you will see what I am talking about.
Thanks! I am glad that he is doing well!
Bizarre, endearing, and (surprisingly) both dreary and lighthearted. If you are still interested, please consider making some sort of continuation! :)
Hi! Very good game! I want more! Will you make new game soon?
The game is interesting. I really like the idea on how each painting is effectively a minigame.
In any case, here's my channel if you want to see other games I played.
https://www.youtube.com/c/Levont
I have the same problem, don't know what to do,tried to reinstall the game a few times
How to save a game progress?
Unfortunately at this stage there is no save function in the game. However, the game isn't long - it should take about 30 min to complete. Sorry!
It's not a problem, because I completed this game. And it's great. Want to see more challenges with such a great atmosphere...
Really enjoying it even if I'm not familiar with David Lynch's stuff
Thanks so much for the LP! Big fan of the commentary and jokes on this one. Not sure if the game is more or less weird not knowing Lynch's works but I'm glad you enjoyed it nonetheless!
Everything Lynch is strange, I'd presume so even for fans of his xD But I like weird, so that's all well and good :p
Hi - downloaded and installed the game (macOS), get past the first couple of "click to start" screens, then just get a black screen with an endlessly spinning cube icon... Any ideas what's up?
Same with me.
Hey! Try moving around with WASD and clicking to interact - it's not a splash screen, by that point, you're 'in' the game world, so to speak. It's a little confusing!
Strange... I've clicked basically everywhere on that screen, and nothing! I've re-downloaded several times and always the same issue.
You start far away from the Lynch cube. Try walking towards him until the UI displays his name. If that doesn't work, let us know and we'll look into it!
Ah got it, sorry for the confusion... The game is great!
Haha thanks! No worries for the confusion - I've seen that question come up a few times.
Hello! I install the game and it fell in gallery. Dont work any of Paintings. The message after that - GODOT ENGINE EDITOR dont answer. I have 64 Windows 7. Please help!
I've downloaded the game but the aspect ratio seems to be incorrect leaving the dialogue cut off and unreadable. I'm playing on a windows surface from a few years ago, is there any quick fix or way around this?
Hi! This should be fixed now, please let us know if it isn't!
Same issue for me, on a 13" screen.
Oh that's weird. Could you perhaps email a screenshot or two to [email protected] so we can have a closer look? Thank you.
Everything appears to be looking good thanks for updating this so quickly!
I passed this on to the head of the David Lynch Foundation. Don't know if David Lynch will ever look at it, but you never know.
Haha how did you do this? Thank you though!
Where da freak is the game?
It's here now!
「Ghost Dance」Motion DL 8
Hey. I like minus8. I fell in love with this animation the moment I saw it, and I thought I had to make an MMD version. Motion DL Password is at the end of this video. Twitter Patreon 1080p Download ダウンロード (MEGA)

The Cult – Death Cult – Ghost Dance (1983)
Doubts? Read the tutorial How to download
[1983] The Cult - Death Cult - Ghost Dance
|_ 01. Gods Zoo.mp3
|_ 02. Brothers Grimm.mp3
|_ 03. Ghost Dance.mp3
|_ 04. Horse Nation.mp3
|_ 05. Christians.mp3
|_ 06. A Flower In The Desert.mp3
|_ 07. Too Young.mp3
|_ 08. Butterflies.mp3
|_ 09. With Love.mp3
|_ 10. Gods Zoo (These Times).mp3
|_ Back.jpg
|_ Booklet (1).jpg
|_ Booklet (2).jpg
|_ Booklet (3).jpg
|_ Booklet (4).jpg
|_ Booklet (5).jpg
|_ Booklet (6).jpg
|_ Booklet (7).jpg
|_ Front.jpg
|_ Inside.jpg
Related albums for download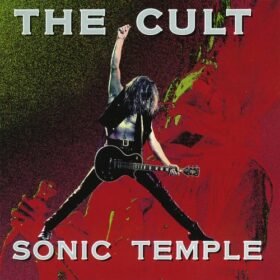 The Cult – Sonic Temple (2019)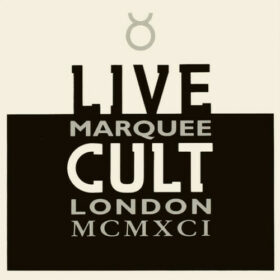 The Cult – Live Cult, Marquee London MCMXCI (1993)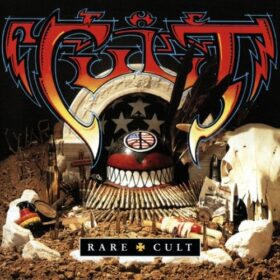 The Cult – Best Of Rare Cult (2000)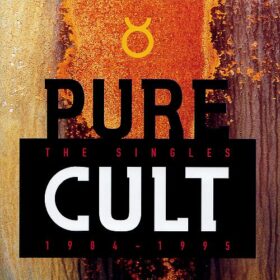 The Cult – Pure Cult: The Singles 1984-1995 (2000)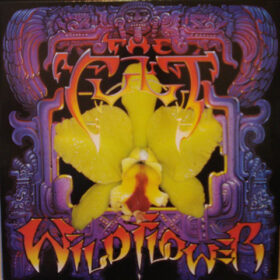 The Cult – Wildflower Live 1986-1987 (1987)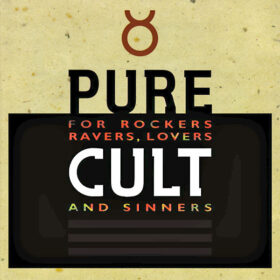 The Cult – Pure Cult: The Best Of The Cult (1993)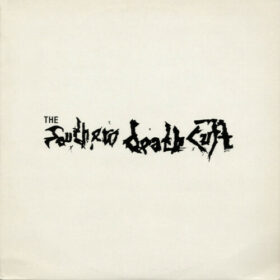 The Cult – The Southern Death Cult (1983)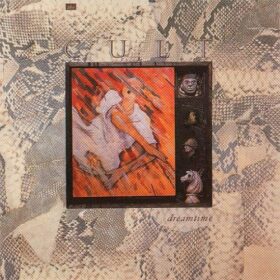 The Cult – Dreamtime (1984)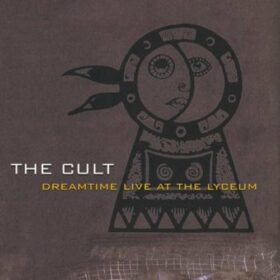 The Cult – Dreamtime Live At The Lyceum (1984)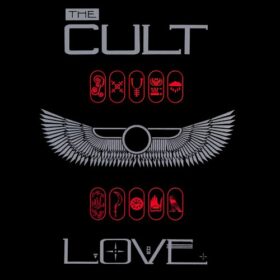 The Cult – Love (1985)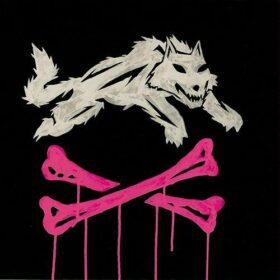 The Cult – Born Into This (2007)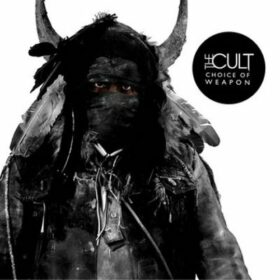 The Cult – Choice of Weapon (2012)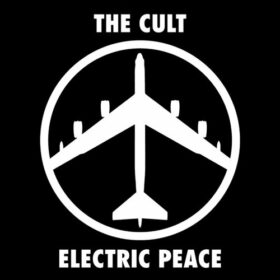 The Cult – Electric Peace (2013)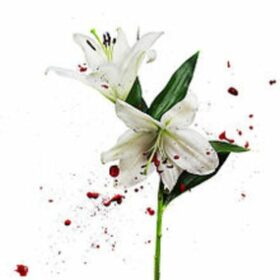 The Cult – Hidden City (2016)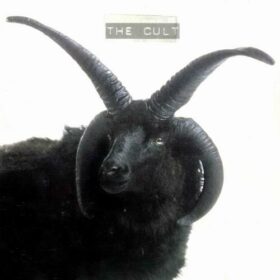 The Cult – The Cult (1994)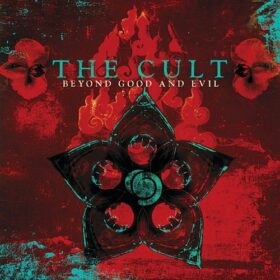 The Cult – Beyond Good And Evil (2001)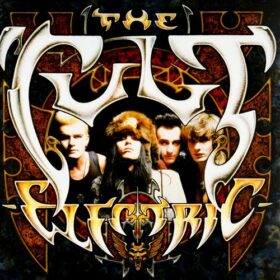 The Cult – Electric (1987)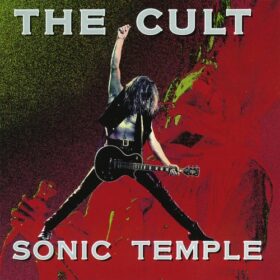 The Cult – Sonic Temple (1989)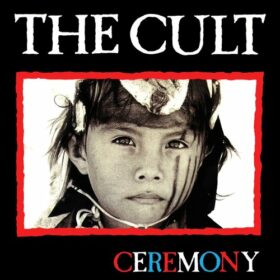 The Cult – Ceremony (1991)

Stay up to date with Rock Download!
Sign up to receive news from the site by email.
*One email per day if there is news on the site. **You can remove the registration at any time!
How to Download
Requests (closed)
Ghost Dance (1983)
——UPGRADED——
Through the experiences of two women in Paris and London, Ghost Dance offers a stunning analysis of the complexity of our conceptions of ghosts, memory and the past… The film focuses on philosopher Jacques Derrida who considers ghosts to be the memory of something which has never been present but which takes us by surprise.
Director: Ken McMullen. Writer: Ken McMullen. Stars: Pascale Ogier, Leonie Mellinger, Robbie Coltrane, Dominique Pinon, Stuart Brisley, Jacques Derrida, Iain Robertson, Georges Levantis, Archie Pool, Barbara Coles, Ken McMullen, Michael Mellinger, Robert Llewellyn. Cinematographer: Peter Harvey. Composer: David Cunningham, Michael Giles, Jamie Muir.
Actress Leonie Mellinger in conversation with Ken McMullen (2006):
⇒   DOWNLOAD THIS FILM ⇐
Note: Better quality rip (24fps) w/French & Spanish softsubs and extra video added on January 31st, 2023.
How would you rate this movie?
Click on a star to rate it!
Categories Arthouse Drama Experimental
Tags 1980s UK
One Comment
Thank you very much!
Leave a Reply Cancel reply
Your email address will not be published. Required fields are marked *
Your Comment
Your Website URL
Ghost Dance by Kevin MacLeod
Similar tracks
Search for music
Questions? check the Frequently Asked Questions page. * All the rights for these music tracks belong to their authors who let their music free use in exchange for crediting them in your project (except works that are in the public domain - no credit is required). We advise you to check the licence details in each track page.
It looks like you have downloaded a significant number of tracks recently. This content is freely available. If it is useful to you, and love that it is free for everyone, please consider a donation to support our work :)
Free Video Game Alpha & Beta Tests. The Worlds Biggest Beta Testing Site
Ghost Dance – Game Jam Build
Ghost Dance is a surreal first person horror adventure where you travel into David Lynch's dreams and collect picture fragments in a series of scenes inspired by his work.
Taking place within a beautiful, bizarre, retro, meta, surreal horror fever dream, Ghost Dance pays homage to some of David Lynch's greatest work. In the game you find yourself in what appears to be David Lynch dream world, where he asks for your help finding the fragments he needs to rebuild it. To do this you need to venture into four different surreal horror scenes inspired by his movies and a certain cult classic TV show.
Each scene that you enter requires you to find a certain amount of picture fragments within its game world and features a different core gameplay mechanic/rule that you have to adhere to – so you may have to stop moving when the music stops or always keep your eyes on a certain character when he appears. As you explore you'll also meet and chat to a variety of familiar faces, a rubber duck and a Jeremy – many of which will give you some insights into the surreal world you're exploring (apart from Jeremy, he's not very talkative).
Exploring the bizarre David Lynch inspired worlds of Ghost Dance is an absolute delight. You're never sure what oddities await around the next corner, the retro PS1-era art style works extremely well, it shakes up the gameplay in each new scene you visit and it's genuinely scary at times. David Lynch doesn't make games, but if he did you'd like to think it'd be a lot like Ghost Dance . Highly recommended.
Check Out a Gameplay Video Here
Download Ghost Dance Here (Windows & Linux)
Privacy Overview
Download Songs for FREE
English Songs
Ghost Dance Songs
Ghost Dance
Robbie Robertson The Red Road Ensemble
About Ghost Dance Song
"Where words leave off, music begins!"
Wynk Music brings to you Ghost Dance MP3 song from the movie/album Ghost Dance . With Wynk Music, you will not only enjoy your favourite MP3 songs online , but you will also have access to our hottest playlists such as English Songs , Hindi Songs , Malayalam Songs , Punjabi Songs , Tamil Songs , Telugu Songs .
Songs are the best way to live the moments or reminisce the memories and thus we at Wynk strive to enhance your listening experience by providing you with high-quality MP3 songs & lyrics to express your passion or to sing it out loud. You can even download MP3 songs for offline listening. So, what are you waiting for? Start streaming your favourite tunes today!
Best way to Listen to Music!
Don't forget to install Wynk Music on your mobile phones

Privacy Policy |
Terms of Use |
Contact Us |
Wynk Music is the one-stop music app for the latest to the greatest songs that you love. Play your favourite music online for free or download mp3. Enjoy from over 22 Million Hindi, English, Bollywood, Regional, Latest, Old songs and more.
2023 © All rights reserved | Airtel Digital Limited