Space station astronaut spots 'ghostly' image staring at them from Earth
Posted: November 11, 2023 | Last updated: November 12, 2023
In a remote area of the Sahara desert sits a 3,000-foot deep volcanic pit that looks like a ghoulish skull when viewed by space, NASA photos show . 
The NASA Earth Observatory said last week an astronaut aboard the International Space Station spotted the odd formation in the Tibesti Mountains in the Republic of Chad. The photos were originally taken in February of this year, and later re-shared by NASA. 
"The 1,000-meter (3,300-foot) deep volcanic pit and soda lake Trou au Natron in northern Chad has the look of a ghostly face staring back at you," the NASA Earth Observatory said in a blog post last week. 
NASA SURPRISED TO DISCOVER 'DINKY' MOON ORBITING ASTEROID IN CLOSE FLYBY
The photos show what appears to be a massive skull formation, with two eye sockets and a nose surrounded by a white material that builds out the appearance of a skull. NASA said the eye sockets and nose are actually "cinder cones—steep conical hills built around volcanic vents," while the white material is "a mineral crust made of a salt known as natron."
NASA SPACECRAFT CATCHES 'EERIE FACE' ON JUPITER
READ ON THE FOX NEWS APP
The Tibesti Mountains are considered one of the most remote and isolated areas of the world, which has made researching Trou au Natron difficult for scientists . 
NASA PUBLISHES NEVER-BEFORE-SEEN PHOTOS OF 'RAVIOLI' MOON ORBITING SATURN
NASA did say that research indicates the area was filled with a glacial lake roughly 14,000 years ago, and samples of fossilized aquatic algae collected in 2015 dates back an estimated 120,000 years. 
Last month NASA released images showing another "eerie face" that was captured when the Juno space probe passed Jupiter.
"The image shows turbulent clouds and storms along Jupiter's terminator, the dividing line between the day and night sides of the planet," a description of the image reads. "The low angle of sunlight highlights the complex topography of features in this region, which scientists have studied to better understand the processes playing out in Jupiter's atmosphere."
CLICK HERE FOR MORE US NEWS
NASA said that people spotting faces in space images is a case of pareidolia, defined as "the effect that causes observers to perceive faces or other patterns in largely random patterns."
Fox News Digital's Michael Lee contributed to this report. 
Original article source: Space station astronaut spots 'ghostly' image staring at them from Earth
More for You
Donald Trump Delivers Blow to Gavin Newsom's 2024 Chances
Russian Troops Sought Shelter In A Wrecked Armored Vehicle. An Explosives-Laden Ukrainian Drone Followed Them In.
CDC warns doctors to watch for lead poisoning related to cinnamon applesauce as investigation continues
IRS announces new tax brackets for 2024. What does that mean for you?
Hagar the Horrible by Chris Browne
20 items you should declutter from your home right now
Comer, Jordan subpoena former White House counsel for testimony related to Biden's classified docs
Russian Official Says Ukraine NATO Proposal Backs Moscow's Claim on Crimea
MLB rumors: Tim Anderson drawing strong interest from AL West club, Braves could spend big on starting pitcher
November's best meteor shower is about to peak. Here's how to see it
Middle-class movers are heading to these three cities in search of affordability
Deer hunting is dying. That should worry you even if you don't hunt.
House Republicans are jumping off the sinking ship
COVID Map Shows US States Where Cases Are Highest and Rising
Blondie by Dean Young and John Marshall
MLB Rookie of the Year: Ranking top candidates to win in 2024, including two wild cards
I moved to Houston and regretted it. I stuck out at work and it was impossible to save.
Ukraine Rallies US Support as Germany Rules Out Ammunition Goal
What a Columbia University board member's resignation reveals about how Jews really feel right now
Pfizer CEO's Vaccine Message Sparks Attacks From Vaccine Skeptics
Skip to main content
Keyboard shortcuts for audio player
The 'wackadoodle' foundation of Fox News' election-fraud claims
David Folkenflik
Fox News host Maria Bartiromo invited Trump campaign attorney Sidney Powell on her show to discuss allegations of election fraud based on an email laying out claims even the writer called "pretty wackadoodle." Slaven Vlasic/Getty Images hide caption
Fox News host Maria Bartiromo invited Trump campaign attorney Sidney Powell on her show to discuss allegations of election fraud based on an email laying out claims even the writer called "pretty wackadoodle."
A woman who says the wind talks to her and put forth claims of election fraud in the 2020 presidential race that she admitted were "pretty wackadoodle" turns out to be a key source of allegations that Fox News presented, night after night, to millions of viewers late that fall.
Joe Biden's victory caused Fox News personalities to all but melt down on the air. Off the air, a sense of crisis pervaded the private conversations of the network's executives and stars. Viewers who supported then-President Donald Trump abandoned Fox in droves after its Election Night team became the first in the nation to project that Biden would win the pivotal state of Arizona.
Desperate to win back the Trump supporters, Fox News and the Fox Business Network turned at least a dozen times to a pro-Trump attorney named Sidney Powell who, when pressed for evidence, forwarded a memo entitled "Election Fraud Info" to Fox anchor Maria Bartiromo. Bartiromo hosted Powell on her Fox News show the day after receiving it.
'Like time travel in a semi-conscious state'
The author of the memo in which Powell and Bartiromo put so much stock offered detailed and utterly false claims of how Dominion Voting Systems helped rig the election for Biden. She also shared a bit about herself, writing that she gains insights from experiencing something "like time-travel in a semi-conscious state."
The existence of the memo, its enigmatic author, and her role in Fox's broadcasts surfaced in a devastating 178-page legal brief filed by Dominion Voting Systems and made public last week by a Delaware court. The election-tech company has sued Fox News for $1.6 billion for defamation over the airing of false claims that it engaged in election fraud.
Off the air, Fox News stars blasted the election fraud claims they peddled
Powell's source also volunteered that the wind tells her that she's a ghost, though she doesn't believe it.
The woman, who is not named in the legal brief, wrote that she knew the late Supreme Court Justice Antonin Scalia had been killed during a week-long human hunting expedition at an elite social club. (Scalia, a favorite of many Fox News hosts, died in 2016 of a heart attack, according to local officials in Texas , where he died.)
And the woman asserted that the late Fox News chairman Roger Ailes and Fox Corporation founder Rupert Murdoch "secretly huddle most days to determine how best to portray Mr. Trump as badly as possible." By the time the woman wrote her memo, Ailes had been dead for more than three years.
Attorney Sidney Powell spread baseless election-fraud claims on Fox News after the 2020 election. To back up her claims, she forwarded Fox hosts an email from a source who admitted those claims were "pretty wackadoodle." Drew Angerer/Getty Images hide caption
Attorney Sidney Powell spread baseless election-fraud claims on Fox News after the 2020 election. To back up her claims, she forwarded Fox hosts an email from a source who admitted those claims were "pretty wackadoodle."
"Who am I? And how do I know all of this?... I've had the strangest dreams since I was a little girl," the woman wrote in the email shared by Powell with Bartiromo and Dobbs. "I was internally decapitated, and yet, I live."
This all appeared in the same memo that claimed Dominion's software flipped votes from Trump to Biden, and tied the election company to a conspiracy involving Democrats Nancy Pelosi, then the House speaker, and Sen. Dianne Feinstein.
"The full force of the email's lunacy comes across by reading it in its entirety," Dominion's legal brief states. "Spurred by the November 8 Bartiromo broadcast," the election tech company's legal team wrote, "the wild Dominion allegations entered the mainstream." Dominion began sending journalists and executives at the network regular messages attempting to set the record straight - and putting the network on notice, according to the filing.
David Clark, then the senior executive over Fox's weekend shows, later said under oath to Dominion's lawyers that he "would not have allowed that claim to be aired," had he known this memo was the sole foundation of the "crazy" theories.
Dominion Voting System's lawyers would not comment further to NPR. Fox News and parent company Fox Corp. declined to comment on the email. More broadly, Fox has accused Dominion of mischaracterizing the record and cherry-picked quotes without the proper context.
Fox hosts and executives ridiculed Sidney Powell and her claims, while giving them a platform
Fox News stars and executives privately reviled their newsroom colleagues who told viewers that such claims were baseless, because such fact-checks alienated viewers.
Yet in some of the same conversations, the hosts and executives ridiculed Powell and her election-fraud claims. Their private communications and sworn testimony were also part of Dominion's filings.
"Sidney Powell is a bit nuts," Fox host Laura Ingraham wrote to stars Tucker Carlson and Sean Hannity on Nov. 15, 2020.
Compare the election-fraud claims Fox News aired with what its stars knew
"Sidney Powell is lying," Carlson told his producer in a note the next day.
"Terrible stuff damaging everybody, I fear," Murdoch texted to Fox News chief executive Suzanne Scott on Nov. 19, after seeing Powell and Trump attorney Rudy Giuliani relaying unfounded claims of election fraud on the air. Scott agreed.
Others admitted under oath that they also shared those sentiments.
"[T]hat whole narrative that Sidney was pushing, I did not believe it for one second," Hannity said in a deposition conducted nearly two years later by Dominion's lawyers.
One of Dominion's attorneys asked Bartiromo while she was being deposed whether the email was "nonsense." The Fox News anchor agreed that it was.
Memo shared with Eric Trump, the former president's son, according to Dominion's legal filings
That's not how Bartiromo responded at the time.
On Nov. 7, just four days after Election Day, Powell sent Fox Business host Lou Dobbs and Bartiromo the memo. Powell appeared on Dobbs's show that day to push easily discredited conspiracy theories involving the CIA and Dominion. That night, Fox News followed other networks in projecting that Biden had won the presidential election.
Bartiromo replied glowingly to Powell, saying she had endorsed the information in the memo during a conversation with one of Trump's sons: "I just spoke to Eric & told him you gave very imp info."
The very next day, Nov. 8, Bartiromo invited Powell on her show and encouraged her to present her claims of fraud anew. "We've talked about the Dominion software," Bartiromo said to Powell on her show, Sunday Morning Futures. "I know that there were voting irregularities. Tell me about that."
Powell responded: "That is where the fraud took place, where they were flipping votes in the computer system or adding votes that did not exist."
She continued, "There has been a massive and coordinated effort to steal this election from 'We the people' of the United States of America."
Privately, Tucker Carlson texted to an associate that night, "[t]he software sh-- is absurd... Half our viewers have seen the Maria clip."
Bartiromo is a veteran financial journalist, with earlier stints at CNN and CNBC, where she became a star anchor. She joined Fox a decade ago to help give Fox Business greater cachet and respectability. She hosts 17 hours across Fox Business and Fox News each week.
Producer testifies 'wackadoodle' memo now not fit for air
Even before Election Day, Clark and Fox News chief political anchor Bret Baier separately told the network's top news executive, Jay Wallace, that Bartiromo was pushing false claims of fraud on social media.
By Nov. 8, Fox Business Network senior vice president Gary Schreier was warning the channel's president, Lauren Petterson, that Bartiromo "has GOP conspiracy theorists in her ear and they use her for their message sometimes."
As Dominion's lawyers noted, however, such skepticism about Bartiromo from senior executives did not inspire them to block her program that day or from rebroadcasting it hours later.
Bartiromo was not alone in possessing the memo; Dobbs received it too, and Bartiromo had shared that memo with a senior producer and top booker, Abby Grossberg.
Asked about it under oath by Dominion's attorneys late last summer, Grossberg said the memo "isn't something that I would use right now as reportable for air, no," according to the legal filings. Grossberg is now a senior producer and top booker for Fox's Tucker Carlson.
Two days after the fateful Bartiromo appearance, Powell turned up on Fox's air once more, this time on Ingraham's primetime Fox News show. Powell asserted, "We have demonstrable, statistical and mathematical and computer evidence of hundreds of thousands of votes being injected into the computer systems repeatedly."
She didn't. Republican and Democratic state and local officials disputed and disproved her claims. So did Trump administration election integrity officials - as did some Fox News journalists. No matter. Powell showed up on Fox News and the Fox Business Network airwaves again and again - with Dobbs, Jeanine Pirro, and Hannity, often explicitly implicating Dominion.
On Nov. 29, Bartiromo landed the first interview with Trump since Election Day, telling him, "This is disgusting and we cannot allow our elections to be corrupted."
Powell popped back up on Fox News the very next day.
"We've got evidence of corruption all across the country in countless districts," Powell told Hannity on Nov. 30, without presenting any evidence. "The machine ran an algorithm that shaved votes from Trump and awarded them to Biden. They used the machines to trash large batches of votes that should've been awarded to President Trump. And they used the machines to inject and add massive quantities of votes for Mr. Biden."
Powell was not the only Trump surrogate who had Fox's ear, or seen by its viewers, but her claims were repeatedly amplified, embraced, and given extraordinary air time. Bartiromo has never been publicly rebuked and has not been punished for her role in pushing these falsehoods; in January 2021 she tried out for Fox News' coveted 7 p.m. weekday slot now held by Jesse Watters. The next month, Fox forced out Dobbs the day after another voting tech company called Smartmatic sued the network.
Of Fox's main opinion stars, only Tucker Carlson directly challenged Powell on the air during the post-election season. "We took her seriously," Carlson told viewers on Nov. 19, 2020. "She never sent us any evidence, despite a lot of requests, polite requests. Not a page. When we kept pressing, she got angry and told us to stop contacting her."
Powell had spoken at a Trump campaign press conference earlier in the day in which she spun a web of already debunked false assertions . Carlson said, "She never demonstrated that a single actual vote was moved illegitimately by software from one candidate to another. Not one."
Even so, Carlson privately echoed Fox News executives angered by their news-side colleagues who publicly noted the false claims made by Powell and others publicly, including on Fox shows. They argued it fed the outrage of Trump fans toward the network.
On Jan. 26, 2021, three weeks after the violent siege of the U.S. Capitol by Trump supporters seeking to block congressional certification of Biden's win, Carlson invited on one of his main advertisers: Mike Lindell, the founder of MyPillow and a chief proponent of pro-Trump claims of election fraud.
Carlson gave Lindell plenty of time to make wild claims about Twitter, the media, and Dominion. On Carlson's show, Lindell dared Dominion to sue him, saying he had the evidence of voting fraud but "they don't want to talk about that."
"No, they don't," Carlson said tersely. Dominion filed its lawsuit against Fox News two months later.
wackadoodle
sidney powell
election fraud
Today's news
Skullduggery podcast
Conspiracyland
My Portfolio
Personal finance
Daily Fantasy
Horse Racing
GameChannel
Team apparel and gear
Shop BreakingT Shirts
Entertainment
Style and beauty
Privacy Dashboard
Meet the 'Ghost' Woman Fox Relied on for Voter Fraud Claims
Oops! Something went wrong. Please try again later. More content below
A voting machine company's $1.6 billion lawsuit against Fox News has rocked the conservative media giant, exposing rifts between its journalists and the star hosts and executives more concerned with mollifying pro-Trump viewers than accurately reporting that the 2020 election wasn't stolen.
But the strangest revelation so far from the Dominion Voting Systems case against the cable channel may be the alleged source of the voter-fraud claims that sparked the lawsuit: a single email from a previously unknown woman who was convinced, among other things, that late Supreme Court Justice Antonin Scalia was murdered while being hunted for sport.
That unhinged email to Trump campaign lawyer Sidney Powell has now become a centerpiece of Dominion's case, raising questions about how Fox could allow obviously fake claims from a total stranger with no credentials to make it on the air.
Even Maria Bartiromo, the Fox host whose show first aired the claims, admitted in a deposition that the email was ridiculous.
"It's kooky, absolutely," Bartiromo said.
But the ideas' origin is even more "kooky" than Bartiromo might realize. In an interview with The Daily Beast, the woman behind that email—a Minnesota artist named Marlene Bourne—said that she based her now nationally prominent ideas about election fraud on a wide variety of sources, including hidden messages she detects in films, song lyrics she hears on the radio, and overheard conversations she hears while in line at the supermarket checkout.
Fox News Journalists Sound Off on 'Soul-Crushing' Dominion Filings
"Yeah, I'm crazy," Bourne told The Daily Beast. "Crazy like a fox."
Powell didn't respond to requests for comment. A spokesperson for Dominion declined to comment.
In a statement provided after this article was published, Fox called the lawsuit an effort to "silence the press."
"FOX News will continue to fiercely protect the free press as a ruling in favor of Dominion would have grave consequences for journalism across this country," the statement read.
Bourne, who makes what she calls "cactus art" using glitter and Swarovski crystals, might seem like an unlikely person to plunge the most-watched cable network in the country into an embarrassing, expensive lawsuit.
Bourne said she has never met Powell, or communicated with her beyond that one email. She doesn't even watch Fox News, because she considers the network and all other major media outlets to be "psyops"—short for psychological operations carried out by nefarious forces as part of what she called a "mass global unconventional warfare" plot to divide Americans.
But on the afternoon of Nov. 7, 2020, just hours after Fox and other major media outlets called the election for Joe Biden, Bourne sent Powell, Fox host Lou Dobbs, and conservative activist Tom Fitton an email laying out the case against Dominion as she saw it. In Bourne's telling, Dominion machines used software to convert 3 percent of all votes for Donald Trump into votes for Biden.
Bourne had seen Powell defending Trump online and thought the lawyer would be the perfect person for her theories.
"OK, let's send some information that will steer her in the right direction," Bourne told The Daily Beast. "I was on a roll, let's put it that way."
Jaw-Dropping Filings Reveal Civil War Inside Fox News
But Bourne didn't stop there. In a flurry of names and statistics, she laid out a scenario in the email where the world is controlled by a sinister cabal —one that fatally hunted Scalia for sport. (In reality, Scalia died in his sleep in 2016).
"Justice Scalia wasn't accidentally shot during a hunting trip," her email read. "He was purposefully killed at the annual Bohemian Grove camp. A club for members of the Mega-Group, during a weeklong human hunting expedition. NEVER accept an invitation to be a guest at that camp. Ever."
Bourne peppered the email to Powell with "facts" about herself, claiming that she had once felt her soul leave her body after being shot in the back and that she had been "internally decapitated" during a car accident.
"The Wind tells me I'm a ghost, but I don't believe it," Bourne wrote.
Asked about the "wind" that gives her ideas, Bourne responded to The Daily Beast with a question of her own.
"Well, let me ask you something," Bourne said. "Do you believe in telepathy?"
Bourne admitted in her email to Powell that her ideas were "pretty wackadoodle."
But less than an hour after receiving the email, Powell had ignored the many red flags the email contained about Bourne's credibility and forwarded it to Bartiromo.
Three minutes later, Bartiromo forwarded Bourne's theories to her producer and replied to Powell, saying the lawyer had provided Fox with "very imp[ortant] info."
The next day, Fox aired a pre-taped interview with Bartiromo and Powell on Bartiromo's show, Sunday Morning Futures . The segment appears to be based in large part on Bourne's email—in Bartiromo's deposition, she was unable to point to another source for Powell's ideas.
During the deposition process, a lawyer for Dominion said the discovery process didn't turn up any other documents used by Bartiromo's staff before the segment aired that mentioned Dominion.
Bartiromo's producer said in her own deposition that the show "never used" the email. But the Nov. 8 segment on Bartiromo's show echoed a number of claims made in Bourne's email. Powell said Dominion software "used an algorithm to calculate the votes they would need to flip," converting Trump votes into Biden votes.
Bartiromo referenced false claims that she would have read a day earlier in Bourne's email. At times, Bartiromo even used identical phrasing to Bourne's email.
For example, Bourne's email reads:
"Don't you find it curious that Nadeam Elshami, Nancy Pelosi's longtime Chief of Staff is a key executive there, and that Richard Blum, Senator Feinstein's husband, is not only a significant shareholder of that company, but in Avid Technologies as well?"
Fox News Editor Overseeing Crime Fearmongering Is Felon Himself
Bartiromo repeated phrases from the email, like "longtime chief of staff," "key executive," and "significant shareholder":
"I also see reports that Nancy Pelosi's longtime chief of staff is a key executive at that company," Bartiromo said. "Richard Blum, Sen. Feinstein's husband, a significant shareholder of that company."
The identical phrasing is more visible because Bartiromo's claims, taken from Bourne's email, are false . Dominion hired Elshami's lobbying firm, but he wasn't a "key executive" at the voting machine company. And Blum, the husband of Sen. Dianne Feinstein (D-CA), has no financial connection to Dominion.
Bartiromo and at least one Fox executive have scrambled to distance themselves from the email in the aftermath of Dominion's lawsuit. In her deposition, Bartiromo said it was "inherently unreliable" and agreed that it was "nonsense."
In an October deposition for the Dominion lawsuit, David Clark, the Fox executive who oversaw Bartiromo's show, agreed that the segment should not have run if it was based only on Bourne's email.
"I will concede that this e-mail is crazy," Clark said.
Lawyers for Dominion would later seize on Bourne's most outlandish claims, noting in a motion filed last month that "the full force of the email's lunacy comes across by reading it in its entirety."
In a discursive 40-minute interview with The Daily Beast, Bourne threw out a jumble of ideas that centered on ties between telepaths, the Bank of the Vatican, the NXIVM sex cult, and the 1970 film Beneath the Planet of the Apes .
And she explained where she got the conspiracy theories like the one that Fox somehow allowed to reach its airwaves, prompting the threat of a $1.6 billion judgment. Essentially, in Bourne's telling, she conjures her theories out of nothing.
"It's just really interesting where I'll have the TV on, and I'll hear a word or a person's name, and for whatever reason, I can't explain it, it's going to compel me to look it up online, I'll do a little digging," she said. "Instead of saying I rely on my intuition, I say 'the wind' is talking to me. It's just a fun way of living my life, don't you think?"
Bourne gets her theories from song lyrics and glimpses of magazine covers. She's working on a book styled after the Ancient Aliens television series that focuses on the discovery of Tutankhamun's tomb. She has an elaborate theory about the deep state and the media: in Bourne's telling, the CIA controls the Washington Post , the FBI runs the New York Times , and the State Department runs Politico and CNN.
Bourne didn't realize her email had become a key part of the Dominion trial until a reporter from The Daily Beast contacted her, but she didn't seem surprised.
"My point of view sometimes is so far outside the box it's not even on the same playing field, it's not even on the same planet," she said.
For example, Bourne got the idea that Scalia was murdered in a human hunt because it just made logical sense from what she had seen from watching movies and television.
"What's one way to get rid of a Supreme Court justice in order to get the kind of people that you want on it?" Bourne said. "Hunting."
UPDATED to include comment from Fox News.
Read more at The Daily Beast.
Get the Daily Beast's biggest scoops and scandals delivered right to your inbox. Sign up now.
Stay informed and gain unlimited access to the Daily Beast's unmatched reporting. Subscribe now.
Recommended Stories
Bills lament 'inexcusable' 12 men on the field penalty that cost them a win.
The Bills practiced the substitution that cost them a win on Monday night.
After Jimbo Fisher's firing, here are 5 candidates for Texas A&M
Rife with mega-boosters and aggressive spenders, Texas A&M is expected to focus its coaching search on some of the highest-paid sitting Power Five coaches in the country.
Fantasy Football Waiver Wire Pickups: Rare week with plenty of RB talent available
Ty Chandler is among a group of widely available RBs ready to help fantasy managers. Andy Behrens reveals his top Week 11 pickups.
Who is Tyla? The South African singer is taking over TikTok with her infectious 'Water' dance trend
You've probably seen the Water Dance Challenge on TikTok. The post Who is Tyla? The South African singer is taking over TikTok with her infectious 'Water' dance trend appeared first on In The Know.
Why 'The Marvels' bombed at the box office and what it means for the future of the once-mighty MCU
The Nia DaCosta-directed space adventure opened to $47 million domestically and just under $100 million worldwide, the worst start for any Marvel film since "The Incredible Hulk" in 2008.
Former Miami star Haley Cavinder announces commitment to TCU
Haley Cavinder will continue her business ventures off the court with her twin sister, Hanna.
Yankees GM Brian Cashman expects Giancarlo Stanton to get hurt again next season: 'It seems to be part of his game'
Giancarlo Stanton has missed at least 20 games in each of the past five seasons due to injuries, and missed 61 last season for the Yankees.
Women's college hoops AP Top 25 poll: Why Yahoo Sports voted Iowa, South Carolina 1-2
It is the first time in at least 25 years the top two teams in the Associated Press preseason poll lost before the second poll was released.
What is 'the eldest daughter syndrome'? Eldest daughters on TikTok are getting candid about the pressure to parent
"Families don't often see the pain in us oldest daughters because we've become so conditioned to being strong." The post What is 'the eldest daughter syndrome'? Eldest daughters on TikTok are getting candid about the pressure to parent appeared first on In The Know.
Fantasy Football Early Week 11 Waiver Wire Pickups: Last call for Keaton Mitchell!
Three players, three pickups to consider early in Week 11.
A woman did more than 100 stool transplants to treat her ulcerative colitis — and it worked. What to know about fecal microbiota transplantation
Fecal microbiota transplantation involves transferring stool from a healthy donor to a patient to treat diseases. Here's how it works.
What happened to Washington's wildlife after the largest dam removal in US history
That thing fish do in water is shockingly important to biological diversity in the Pacific Northwest.
Josh Jacobs complains about NFL's $21,855 fine, J.J. Watt says league is 'stealing money'
Players are getting fined at an astonishing rate this season.
Hyaluronic acid is the gift that keeps on giving, and these 5 serums will keep you glowing all winter long
Hyaluronic acid serums are the hydration holy grain in skin care. These will keep your skin hydrating, glowing and plump all winter long.
'The Voice' contestant gives strangely smiley performance of one of the saddest songs of all time
It was unclear if Lila Forde knew the backstory to James Taylor's "Fire and Rain," or had even bothered to pay attention to the lyrics.
49ers DE Arik Armstead: Jags' Brandon Scherff 'messed up my day' with 'dirty play'
Arik Armstead didn't hesitate to call out Jags guard Brandon Scherff for kicking him in the leg in the first quarter.
Sixers F Kelly Oubre Jr. struck by motor vehicle, reportedly expected to miss significant time
Sixers president of basketball operations Daryl Morey reportedly was among the team executives with Oubre at the hospital Saturday.
'Trespassing on private property': Carlos Ghosn ordered to leave multimillion-dollar Beirut home
Ghosn has been living in the house since 2019, but a judge recently ruled that he's no longer legally allowed to be there.
Why some women 'want to want to have sex' but don't experience desire
Hypoactive sexual desire disorder can have many root causes, from physical to psychological.
Billy Idol talks 'Rebel Yell,' 40 years on: Hiding master tapes with heroin dealer, the shelved cover song, rejecting a Rick Springfield haircut and more
As his career reaches literal new heights with the Hoover Dam concert film 'State Line,' the icon reflects on the album that made him the biggest star to emerge from the first wave of U.K. punk.
Log in or sign up for Rotten Tomatoes
Trouble logging in?
By continuing, you agree to the Privacy Policy and the Terms and Policies , and to receive email from Rotten Tomatoes.
By creating an account, you agree to the Privacy Policy and the Terms and Policies , and to receive email from Rotten Tomatoes and to receive email from the Fandango Media Brands .
By creating an account, you agree to the Privacy Policy and the Terms and Policies , and to receive email from Rotten Tomatoes.
Email not verified
Let's keep in touch.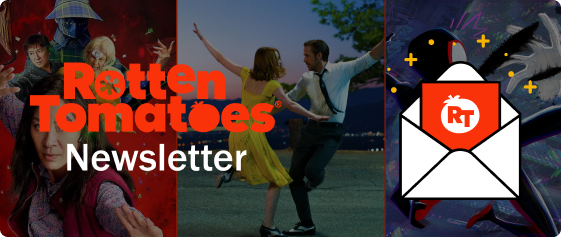 Sign up for the Rotten Tomatoes newsletter to get weekly updates on:
Upcoming Movies and TV shows
Trivia & Rotter Tomatoes Podcast
Media News + More
By clicking "Sign Me Up," you are agreeing to receive occasional emails and communications from Fandango Media (Fandango, Vudu, and Rotten Tomatoes) and consenting to Fandango's Privacy Policy and Terms and Policies . Please allow 10 business days for your account to reflect your preferences.
OK, got it!
Movies / TV
No results found.
What's the Tomatometer®?
Login/signup
Movies in theaters
Opening this week
Coming soon to theaters
Certified fresh movies
Movies at home
Netflix streaming
Amazon prime
Most popular streaming movies
What to Watch New
Certified fresh picks
The Holdovers Link to The Holdovers
Dream Scenario Link to Dream Scenario
Quiz Lady Link to Quiz Lady
New TV Tonight
Monarch: Legacy of Monsters: Season 1
Ghosts: Season 1
A Murder at the End of the World: Season 1
Beacon 23: Season 1
NCIS: Sydney: Season 1
The Crown: Season 6
Scott Pilgrim Takes Off: Season 1
Kennedy: Season 1
Most Popular TV on RT
Sex Education: Season 4
All the Light We Cannot See: Season 1
Loki: Season 2
The Curse: Season 1
Blue Eye Samurai: Season 1
For All Mankind: Season 4
Bodies: Season 1
The Fall of the House of Usher: Season 1
Lessons in Chemistry: Season 1
Invincible: Season 2
Top TV Shows
Certified Fresh TV
Most popular TV
Certified fresh pick
The Curse: Season 1 Link to The Curse: Season 1
All-Time Lists
Binge Guide
Comics on TV
Five Favorite Films
Video Interviews
Weekend Box Office
Weekly Ketchup
What to Watch
All A24 Movies Ranked
All David Fincher Movies Ranked by Tomatometer
What to Watch: In Theaters and On Streaming
RT25: Celebrating 25 Years of Rotten Tomatoes
The Netflix Geeked Week Trailer Round-Up: Avatar: The Last Airbender , Rebel Moon , and More
TV Premiere Dates 2023
Trending on RT
Shop Rotten Tomatoes
The Marvels
The Hunger Games
The Holdovers
Home > Ghosts
Ghosts (2021 - Present)
Series info.
Samantha, a cheerful freelance journalist, and Jay, an up-and-coming chef from the city, throw both caution and money to the wind when they decide to convert a huge run-down country estate they inherited into a bed and breakfast -- only to find it's inhabited by the many spirits of deceased residents. The departed souls are a close-knit, eclectic group that includes a saucy Prohibition-era lounge singer, a pompous 1700's Militiaman, a '60s hippie fond of hallucinogens and an overly upbeat '80s scout troop leader. If the spirits were anxious about the commotion a renovation and B&B will create in their home, it's nothing compared to when they realize Samantha is the first live person who can see and hear them.
Starring: Rose McIver, Utkarsh Ambudkar, Brandon Scott Jones, Richie Moriarty, Danielle Pinnock
TV Network: CBS
Premiere Date: Oct 7, 2021
Genre: Comedy
Executive producers: Joe Port, Joe Wiseman, Mathew Baynton, Jim Howick, Simon Farnaby, Laurence Rickard, Ben Willbond, Martha Howe-Douglas, Alison Carpenter, Debra Hayward, Alison Owen, Angie Stephenson
Where to watch Ghosts
Watch Ghosts with a subscription on Paramount Plus, or buy it on Vudu, Amazon Prime Video, Apple TV.
Rate And Review
Ghosts videos, ghosts photos, cast & crew.
Rose McIver
Utkarsh Ambudkar
Brandon Scott Jones
Richie Moriarty
Danielle Pinnock
Asher Grodman
Román Zaragoza
Sheila Carrasco
Rebecca Wisocky
Devan Chandler Long
Executive Producer
Joe Wiseman
Mathew Baynton
Simon Farnaby
Laurence Rickard
Ben Willbond
Martha Howe-Douglas
Alison Carpenter
Debra Hayward
Alison Owen
Angie Stephenson
A young couple, Sam and Jay, inherit a haunted mansion and, unaware of their invisible housemates, plan to turn it into a B&B. Their lives become much more complicated after a fall causes Sa... Read all A young couple, Sam and Jay, inherit a haunted mansion and, unaware of their invisible housemates, plan to turn it into a B&B. Their lives become much more complicated after a fall causes Sam to see the ghosts. Based on the UK series. A young couple, Sam and Jay, inherit a haunted mansion and, unaware of their invisible housemates, plan to turn it into a B&B. Their lives become much more complicated after a fall causes Sam to see the ghosts. Based on the UK series.
Joe Wiseman
Rose McIver
Utkarsh Ambudkar
Brandon Scott Jones
414 User reviews
9 Critic reviews
See production info at IMDbPro
2 wins & 32 nominations total
Episodes 43
Photos 5461
Cholera Victim Creepy Dirk …
Todd Pearlman …
All cast & crew
Production, box office & more at IMDbPro
More like this
Did you know
Trivia As reported in a People magazine article, since she is portraying "Flower", the ghost of a hippie in the series, actor Sheila Carrasco says she has since adopted a throwback beauty trend - and is hoping others can catch on as well. "Let's release the stigma of women not shaving their pits," says Carrasco. "I had to grow mine out for the season. I'm in Quebec and I'm going to yoga and I see all these beautiful French Canadian women with hairy armpits and it's normal there. Then I go back to L.A. yoga and I'm like, 'I have to wear a T-shirt.' You know? I'm so embarrassed. I'm like, 'What is with this? This is how we naturally are. Who cares?!'"
Goofs Everyone seems completely unaware of World War One, despite it happening during Alberta's lifetime, only a few years before her death. The Roaring 20's were essentially the victory party, so at the very least, Alberta really should have noticed that the country went to war in 1917. Hetty really should have noticed her male descendants going off to fight, (and being conscripted in WWII) as well.
Connections Featured in Half in the Bag: 2021 Movie Catch-Up (part 2 of 2) (2022)
User reviews 414
Oct 25, 2021
How many seasons does Ghosts have? Powered by Alexa
October 7, 2021 (United States)
United Kingdom
United States
Official Facebook
Official Instagram
660 Côte Angèle, Montebello, Quebec, Canada (The main house in "Ghosts".)
Joe vs. Joe
Monumental Television
See more company credits at IMDbPro
Technical specs
Related news, contribute to this page.
See more gaps
Learn more about contributing
More to explore
Recently viewed
site categories
Jacob elordi says he shot down 'superman' audition because it was "too dark" & why he has no interest in superhero films, michael j. fox tells whoopi goldberg he regrets turning down 'ghost' role & the chance to work with her.
By Armando Tinoco
Armando Tinoco
Night & Weekend Editor
More Stories By Armando
'Tiny Pretty Things' Actor Barton Cowperthwaite Diagnosed With Stage 2 Glioma; Plans To Undergo Brain Surgery To Remove Tumor
Olivia Rodrigo Drops 'Can't Catch Me Now' Music Video For 'The Hunger Games: The Ballad Of Songbirds & Snakes' Soundtrack
'Praise Petey' Canceled At Freeform After One Season
Michael J. Fox made an appearance on The View where he came face-to-face with Whoopi Goldberg and told her he regretted not working with her on Ghost .
During Fox's appearance on the ABC talk show, the Back to the Future alum was asked by Goldberg if he had any regrets about acting roles he had walked away from in the past.
Related Stories
Nicole Kidman's AFI Life Achievement Award Tribute Gets New Date - Update
The Game Awards Nominations: 'Baldur's Gate 3,' 'Alan Wake 2' And Nintendo Reign Supreme
Goldberg added, "Well, you know what? There's still time. So, yeah, we'll find something to do now."
Ghost is a 1990 romantic fantasy film directed by Jerry Zucker and written by Bruce Joel Rubin. The movie starred Goldberg, Demi Moore and Patrick Swayze. The main story centers around Sam, played by Swayze, who's ghost returns to save his girlfriend Molly (Moore) from the person who killed him. Goldberg played psychic Oda Mae Brown who facilitates the communication between Sam and Molly.
Goldberg won an Oscar in the Best Supporting Actress category for her role in the film. Ghost went on to also win an Academy Award for Best Screenplay.
Watch Fox's interview on The View in the video posted below.
Must Read Stories
'white lotus' s3 eyes february start; 'wednesday' moves to ireland for spring shoot.
Denzel Washington Set As Ancient Warrior Hannibal In Antoine Fuqua Reteam For Netflix
Wb sets up screenings for streamers of axed looney tunes pic, drescher decries deal's "low-level" critics; analysis of union's full summary.
Subscribe to Deadline Breaking News Alerts and keep your inbox happy.
Read More About:
Deadline is a part of Penske Media Corporation. © 2023 Deadline Hollywood, LLC. All Rights Reserved.
At center of Fox News lawsuit, Sidney Powell and a 'wackadoodle' email
In tv guest spots, the trump-affiliated lawyer injected far-fetched and debunked claims of widespread fraud into the mainstream. now the decision to keep booking her is at the heart of a $1.6 billion defamation case..
A day after major news organizations declared Joe Biden the winner of the 2020 presidential race, a Sunday-morning guest on Fox News was holding forth on exotic and baseless claims of election fraud — allegedly deceased voters, ballots supposedly lacking an option to vote for Donald Trump, an "affidavit" from a postal worker claiming to have postdated mail-in ballots — when host Maria Bartiromo pressed for more details.
"Sidney, we talked about the Dominion software," Bartiromo said on the Nov. 8, 2020, broadcast . "I know that there were voting irregularities. Tell me about that."
The guest was Sidney Powell, a Texas-based lawyer who would soon be ambiguously connected to the Trump legal team mustered to challenge the election results. She stared stiffly into the lights of a satellite TV studio but answered without hesitation.
"That's putting it mildly," Powell replied. "The computer glitches could not and should not have happened at all. That's where the fraud took place, where they were flipping votes in the computer system or adding votes that did not exist."
It was the first of a dozen appearances Powell would make on Fox programs over the next month in which she helped inject far-fetched and debunked claims of widespread fraud into the mainstream — and which are now at the heart of Dominion Voting Systems' $1.6 billion defamation lawsuit against Fox , court documents show.
These appearances helped elevate a once-obscure lawyer to a marquee player in Trump's effort to overturn the 2020 election — and helped keep her claims of fraud on the forefront for millions of loyal Fox viewers, including Trump himself. Powell would continue to appear on Fox for weeks after Dominion protested that it had been unfairly smeared, and as Fox News executives privately agonized that these on-air falsehoods created a problem for the network, according to newly released internal communications and testimony.
She would even appear on Fox programs after a Fox Corp. senior vice president said he had privately begged the White House to disavow Powell.
"We encouraged several sources within the administration to tell reporters that Powell offered no evidence for her claims and didn't speak for the president," executive Raj Shah wrote to his bosses on Nov. 23 — a day after Trump lawyers issued statements saying that Powell was not a member of their team.
One day later, though, Powell was back in front of Fox's cameras, telling host Lou Dobbs that in Arizona, "there were 35,000 votes added to every Democrat candidate just to start their voting off. It's like getting your $500 of Monopoly money to begin with when you haven't done anything, and it was only for Democrats."
Fox has defended its decision to air such statements as a normal exploration of newsworthy claims by the sitting president and his attorneys.
Dominion argues that Fox's internal communications show that it knew such claims were false and irresponsible even as it continued to air them and continued to book Trump lawyers such as Powell and Rudy Giuliani well into December. Fox has countered that individual hosts who brought Powell on their shows believed that these claims — coming from a respected lawyer who was using them as the basis for court challenges — might be valid.
Still, it is that very first post-election Powell appearance on Nov. 8 — and what has come to be known as the "wackadoodle" email said to have inspired some of the segment's particularly specific and bizarre claims — that legal experts say might provide Dominion with some of its most potent evidence.
Powell, who had worked as a federal prosecutor in the 1970s and '80s, had a relatively low profile outside of certain legal and political circles. But she was not an unknown to Fox News, where she had been an occasional guest while defending former national security adviser Michael T. Flynn against charges that he lied to the FBI.
While she would later appear with Giuliani and other Trump lawyers at news conferences, she never appeared with them in court or signed her name to filings in their many legal challenges.
Powell, who did not respond to requests for comment for this story, is also being sued individually by Dominion. Since the calamitous aftermath of the 2020 election, the Justice Department has subpoenaed documents related to a nonprofit organization she set up for the election challenges she pursued independently and a political action committee, amid questions about what happened to the millions they had raised . Powell has also been sanctioned by a federal judge in Michigan for what he deemed a frivolous election challenge and has been sued by the Texas bar for alleged professional misconduct.
But on that day, Bartiromo in her introduction described Powell as "fighting on the front lines of this battle as part of the president's legal team." And after a few minutes of conspiracy-theory-fueled chatter, she broke for a commercial with this teaser:
"Sidney, I want to ask you about these algorithms and the Dominion software," the host said. "I understand Nancy Pelosi has an interest in this company?"
Dominion alleges that their subsequent line of on-air discussion was inspired by an email Powell had received a day earlier from a Minnesota artist with no apparent expertise in election administration, which Powell shared with Bartiromo, who sent it along to her producer.
READ the mysterious "wackadoodle" email from the Dominion v. Fox exhibits
"I also see reports that Nancy Pelosi's longtime chief of staff is a key executive at that company; Richard Blum, Senator Feinstein's husband, significant shareholder of the company," Bartiromo said. "What can you tell us about the interest on the other side — of this Dominion software?"
"Well, obviously," Powell responded, "they have invested in it for their own reasons and are using it to commit this fraud to steal votes."
In their court briefs, Dominion's lawyers have argued that they can find no source of the allegations about Pelosi and Blum other than the email from the Minnesota artist that the plaintiff turned up during the lawsuit's discovery process. (Blum, who died last year, did not own a stake in Dominion. A former Pelosi chief of staff later moved on to a lobbying firm that has done work for Dominion but is not a "key executive" for it.)
And yet the artist, in the very same email, acknowledged that her claims were "wackadoodle" — and went on to allege that the late Supreme Court justice Antonin Scalia was murdered in a human hunting expedition, that she herself was capable of time travel and that "the wind tells me I am a ghost."
Bartiromo's producer, Abby Grossberg, testified in a deposition in the case that she didn't remember reading the email at the time and that it "was just one of the many documents that she probably forwarded me before the segment," adding that it "isn't something that I would use right now as reportable for air, no." In her own deposition, Bartiromo called the email "kooky" and said she did not report on it. Fox said Thursday that Bartiromo's interview questions were based on a prior conversation with Powell and not on the email.
Experts in defamation law have said the artist's email could pose a major problem for Fox in defending itself, if Dominion can successfully connect the on-air conversation back to this email.
Some of the email's other flamboyant claims should have given Bartiromo and her staff "an obvious reason" to doubt Powell's credibility in forwarding it, said Jeffrey Pyle, an adjunct law professor at Boston College and a private practitioner focusing on First Amendment-related cases.
"The 'wackadoodle' email is a classic example of such evidence," Pyle said. "The person you're having on is forwarding without irony an email from a person who claims to be a time traveler. That is a red flag as to the reliability of that source."
Internal communications indicate that there was almost immediate alarm within Fox after Powell and Bartiromo discussed these claims.
"Tons of crazy," a Fox News communications executive texted a colleague on Nov. 8 as they agreed to not publicize the interview.
Fox News-Dominion lawsuit: A timeline of the major revelations
Some of Bartiromo's on-air colleagues began to push back on the Trump team's conspiracy theories. News host Neil Cavuto cut away from a campaign news conference in which Trump spokeswoman Kayleigh McEnany accused Democrats of "welcoming fraud and welcoming illegal voting." Cavuto explained that "unless she has more details to back that up, I can't in good countenance continue showing you this." Fox News anchor Bret Baier featured a statement from the Department of Homeland Security maintaining that voting systems were secure and uncompromised on his Nov. 12 "Special Report" broadcast.
But by the following night, Powell was making her third appearance since the election on a Fox program, "Lou Dobbs Tonight," on Fox Business.
(In a statement, Fox noted that of the 3,840 hours of programming it ran between the election and the end of January 2021, "approximately 4.25 hours involved Sidney Powell segments that Dominion challenges in its lawsuit.")
Within Fox, skepticism of Powell was growing. Prime-time host Tucker Carlson — who had declared in private texts that "Sidney Powell is lying" — confronted Powell in a text on Nov. 18, saying that, "If you tell people you have evidence of the greatest crime in American history, you'd better have it for real. … But if you don't provide proof, then you are a fraud and should be ashamed of what you've done." He delivered a similar message on air the following night.
Yet executives also were growing concerned about the threat of declining ratings , as viewers who clung to Trump's account of a stolen election began to gravitate toward smaller rivals, such as Newsmax and One America, that championed those arguments. In internal communications, executives and some prime-time hosts expressed concern that contradicting the election-fraud claims would further alienate those viewers.
A day after Carlson's exchange with Powell, Fox aired a live news conference with Powell and Giuliani in Washington that may be best remembered for the image of Giuliani's dark hair dye running down the sides of his face.
From 2020: Rudy Giuliani's post-election meltdown starts to become literal
When the news conference ended, a Fox News reporter declared on air that some of what was said was "simply not true." Shah reacted with alarm, texting a colleague: "This is the kinda s--- that will kill us. we cover it wall to wall and then we burn that down with all the skepticism."
That night, Carlson criticized Powell by name on his show and said she would not provide him with evidence of her claims. Among others, the president was watching. In her testimony to the congressional committee investigating the Jan. 6 , 2021, insurrection, former White House and campaign aide Hope Hicks recalled hearing Trump in a speakerphone conversation with Powell, "calling to ask her why she wouldn't go on the show and defend herself, and that not responding looked weak."
The next morning, Powell made another appearance on Bartiromo's Fox Business show to deny Carlson's characterization. Days later, she retweeted Trump's complaints about Fox News anchors ("virtually unwatchable") and slammed Carlson in an interview on Newsmax.
Fox executives, meanwhile, tried to work behind the scenes to curtail Powell's on-air appearances, according to people familiar with the matter who spoke on the condition of anonymity to describe internal discussions.
Despite the campaign's official disavowal, Powell continued to find occasional entree to the White House, including for a raucous Oval Office meeting with Trump and others on Dec. 18 that preceded by hours his tweeted promise that a planned Jan. 6 rally in D.C. to protest the election result would be "wild." She also found a home on select Fox shows . (Grossberg, Bartiromo's producer, explained in her deposition that "each show operates on its own. … Each show makes up their own guidelines.")
Her appearances were couched by presenters in a somewhat different tone. Both Bartiromo and Dobbs began framing their interviews differently, prodding Powell for evidence of her claims.
"Sidney, let me ask you this," Bartiromo said the day after the news conference. "A lot of people out there want to believe what's happening and what you are presenting, because they want to make sure that this was a fair election and they want to make sure that their vote counted. Do you believe that you will be able to prove this in court in the next two weeks?"
Bartiromo also asked Powell to respond to pushback from Dominion, which had issued a strong statement calling Powell's and Giuliani's allegations absurd. And she further asked Powell whether it was true that Carlson had asked her for evidence and that she had refused to provide any.
Powell sidestepped this and other questions. "We have more evidence now than half the prison population is imprisoned on," Powell said — without providing any.
On the Nov. 30 episode of his Fox Business show, Dobbs gave Powell an open microphone: "Let me start by just saying: This time is yours," Dobbs told her. "Right now, this audience, most of America, wants to know: Where are we in this fight for the White House?" That same day, Sean Hannity — one of Fox's biggest stars — interviewed Powell on both his radio show and his prime-time television show. "There was a whole plot going on and a lot of people involved in this," she said.
And as late as Dec. 10 — long after other hosts had started to push her for more evidence — Dobbs continued to praise her.
"I will get you some more information that's just stunning tonight," Powell told Dobbs.
"Sidney Powell, thank you for all you're doing," he replied. "It is the Lord's work."
New Terms of Use
New Privacy Policy
Your Privacy Choices
Closed Captioning Policy
This material may not be published, broadcast, rewritten, or redistributed. ©2023 FOX News Network, LLC. All rights reserved. Quotes displayed in real-time or delayed by at least 15 minutes. Market data provided by Factset . Powered and implemented by FactSet Digital Solutions . Legal Statement . Mutual Fund and ETF data provided by Refinitiv Lipper .
Supreme Court allows continued regulation of so-called 'ghost guns'
The biden administration may temporarily continue its crackdown on 'ghost guns'.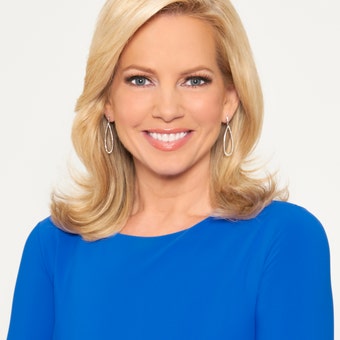 Andy McCarthy: WH plan to crackdown on ghost guns 'much to do about not much'
Former U.S. Assistant Attorney Andy McCarthy on President Biden's new plan curb gun violence. 
The U.S. Supreme Court has sided with the Biden administration , temporarily allowing enforcement of regulations over so-called "ghost guns" that can be made from kits at home.
The administration appealed a federal judge's earlier ruling tossing out the regulations. In a 5-4 vote, the high court put that ruling from Texas on hold while the case is appealed further on the merits. The regulation will be enforced while the case is appealed to the 5th U.S. Circuit Court of Appeals in New Orleans and possibly further to the Supreme Court .
Justices Thomas, Alito, Gorsuch, and Kavanaugh would have allowed the lower court ruling to go into effect.
The federal regulation was put into place a year ago, and would put ghost guns under the same control as other fully assembled firearms, making it easier to trace serial numbers, background checks, and sales. The rule requires unfinished parts of a firearm like the frame of a handgun or the receiver of a long gun to be treated like a completed firearm. These parts need to be licensed and must have serial numbers.
CALIFORNIA LAW ENFORCEMENT SEIZE 54 GHOST GUNS LAST YEAR FROM PEOPLE WHO CAN'T LEGALLY OWN FIREARMS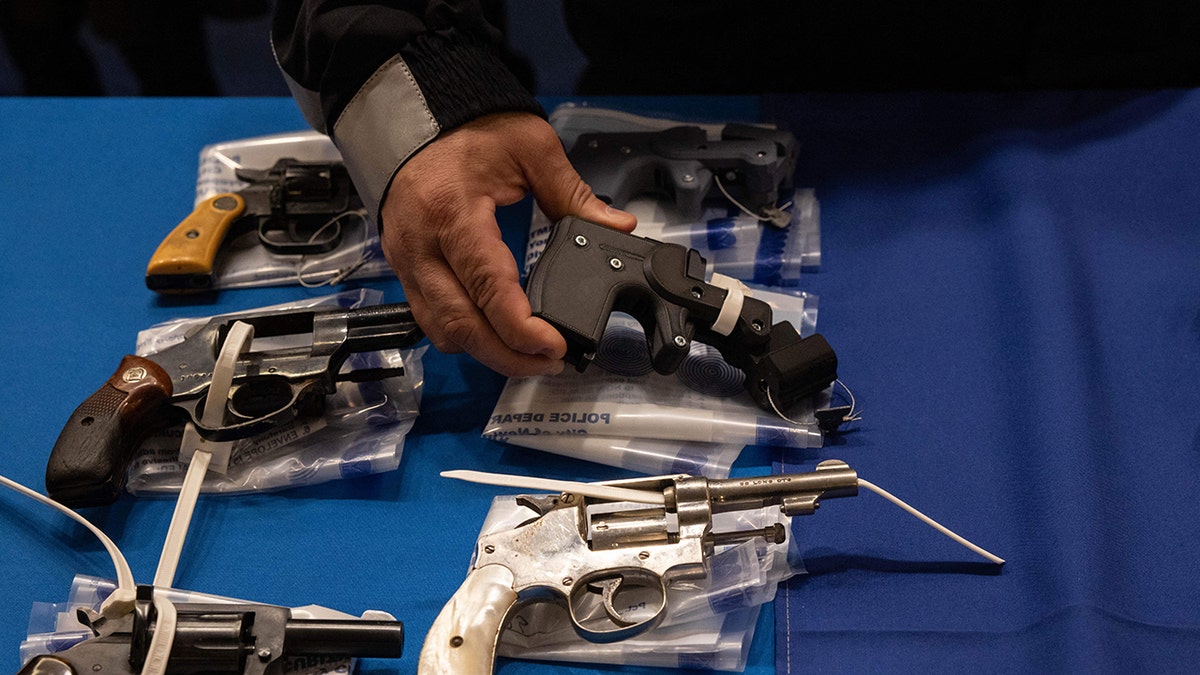 Kings County District Attorney Eric Gonzalez holds a 3D printed ghost gun during a statewide gun buyback event held by the office of the New York State Attorney General, in the Brooklyn borough of New York on April 29, 2023. (YUKI IWAMURA/AFP via Getty Images)
The rule also requires manufacturers to run background checks before selling these parts, as they are required to do for whole commercial firearms.
The Biden administration argued the rule is necessary to respond to rising numbers of untraceable guns.
The Justice Department had told the court that local law enforcement agencies seized more than 19,000 ghost guns at crime scenes in 2021, a more than tenfold increase in just five years.
PHILADELPHIA SUES GHOST GUN DISTRIBUTORS AFTER DEADLY MASS SHOOTING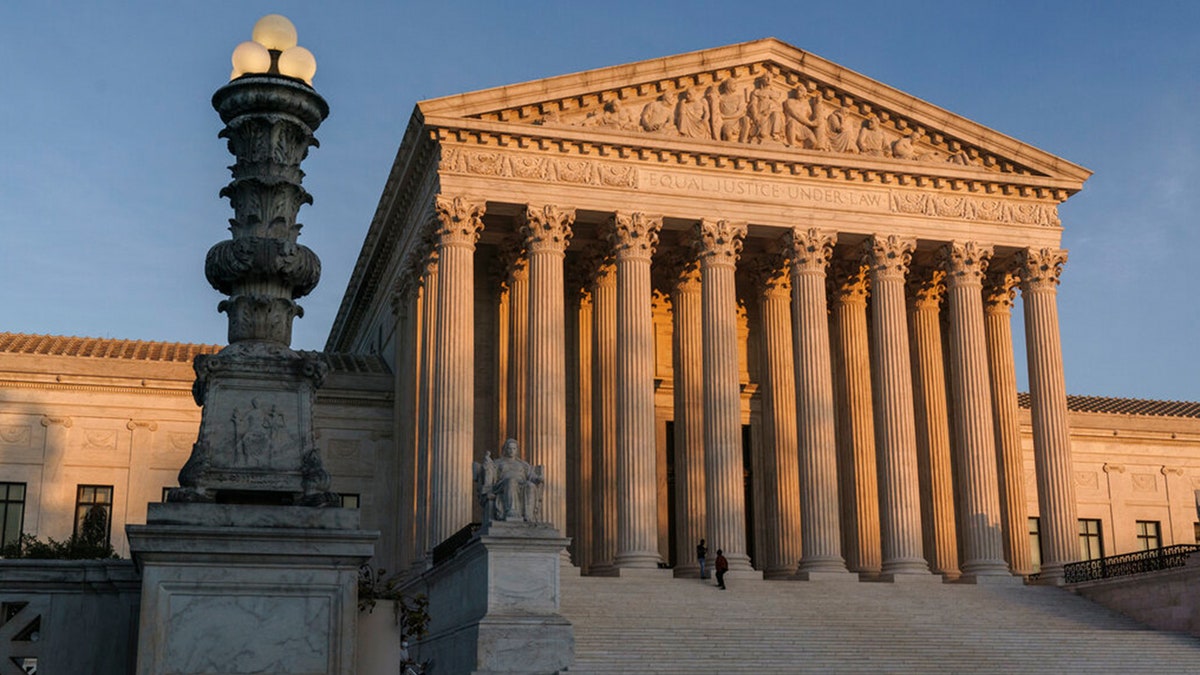 The Supreme Court building in Washington, D.C. (AP Photo/J. Scott Applewhite, File)
"The public-safety interests in reversing the flow of ghost guns to dangerous and otherwise prohibited persons easily outweighs the minor costs that respondents will incur," Solicitor General Elizabeth Prelogar, the administration's top Supreme Court lawyer, wrote in a court filing.
FEDERAL JUDGE IN COLORADO BLOCKS LAW RAISING AGE REQUIREMENT FOR GUN PURCHASES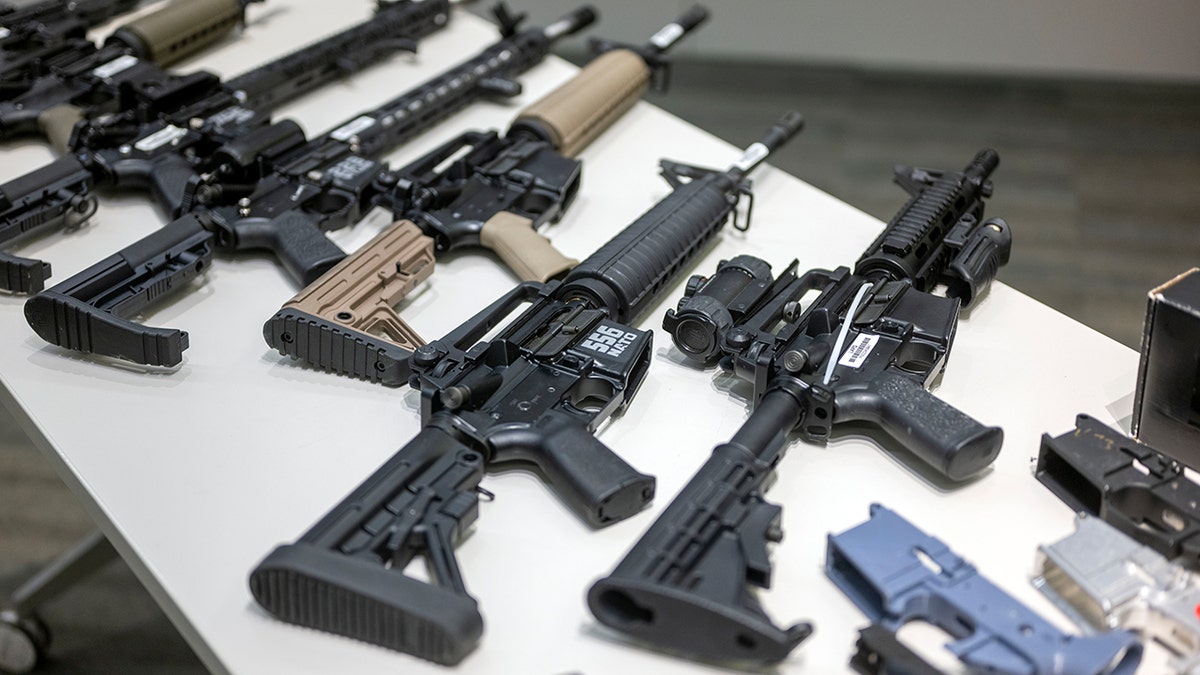 Seized ghost guns on display at LAPD Headquarters during a news conference to announce a reward program focused on getting unserialized ghost guns off the street. (Hans Gutknecht/MediaNews Group/Los Angeles Daily News via Getty Images)
Gun rights groups and a firearms parts manufacturer challenging the regulation argue the Bureau of Alcohol, Tobacco, Firearms and Explosives (ATF) lacks the authority to change the definition of a firearm in federal law without an act of Congress. U.S. District Judge Reed O'Connor, in Fort Worth, Texas, sided with plaintiffs challenging the rule last June, finding that the definition of a firearm in federal law does not cover the individual parts of a gun.
CLICK HERE TO GET THE FOX NEWS APP
Lawyers for the Firearms Policy Coalition told the Supreme Court that O'Connor was right and that ATF had abandoned more than half a century of regulatory practice by expanding the definition of a firearm.
"We're deeply disappointed that the Court pressed pause on our defeat of ATF's rule effectively redefining 'firearm' and 'frame or receiver' under federal law," said Cody J. Wisniewski, FPCAF's General Counsel and Vice President of Legal, and FPC's counsel in this case. "Regardless of today's decision, we're still confident that we will yet again defeat ATF and its unlawful rule at the Fifth Circuit when that Court has the opportunity to review the full merits of our case."
The Associated Press contributed to this report.
Shannon Bream currently serves as anchor of FOX News Sunday. She joined the network in 2007 as a Washington D.C- based correspondent covering the Supreme Court. Her latest book is "The Love Stories of the Bible Speak."
History Classics
Your Profile
Find History on Facebook (Opens in a new window)
Find History on Twitter (Opens in a new window)
Find History on YouTube (Opens in a new window)
Find History on Instagram (Opens in a new window)
Find History on TikTok (Opens in a new window)
This Day In History
History Podcasts
History Vault
History Travel
How a Hoax by Two Sisters Helped Spark the Spiritualism Craze
By: Becky Little
Updated: October 3, 2023 | Original: October 12, 2022
In March 1848, two young sisters in Hydesville, New York came up with what they may have considered a fun prank. Teenager Maggie Fox and her younger sister Kate claimed that there was a spirit communicating with them by making otherworldly raps on the walls and furniture of their house. When their mother asked how many children she'd had, the spirit appeared to rap out the correct number. One of their neighbors reportedly witnessed these sounds, and word spread that there was something strange going on at the Fox house.
Maggie and Kate made these noises by cracking their knuckles, toes and other joints—a fact Maggie confessed to the New York World 40 years later, in 1888. By that point, the childhood prank had spun out of control, and the now adult sisters had become famous mediums. The Fox sisters and their public séances helped spark a spiritualism craze in the United States and Europe built on the belief that it was possible for living humans to communicate with the dead.
The Business of Spiritualism
Soon after Maggie and Kate's supernatural discoveries, the girls went to live with their older sister Leah in Rochester. When the supernatural occurrences continued, Leah "decided to turn this into a little bit of a business," says Nancy Rubin Stuart , author of The Reluctant Spiritualist: The Life of Maggie Fox .
In November 1849, at Rochester's Corinthian Hall, Maggie and Kate demonstrated their powers to a paying crowd of nearly 400 people. Newspapers began to report on the girls, and the sisters soon held public demonstrations in New York City.
Plenty of people denounced the girls as fakes—and some correctly guessed that the sisters were just cracking their joints—but many others believed that they were witnessing a true spiritual phenomenon. Soon, other people began to open their own shows in which they claimed to be "mediums" who could communicate with the dead.
One of the key aspects that differentiated the spiritualism craze from religious and spiritual beliefs that came before it was its connection to the growing media and entertainment industries in the United States and Europe. People in the business of spiritualism gave paid theatrical performances featuring elaborate lighting, music and table-tipping séances. The Fox sisters became celebrities, and so too did other self-proclaimed mediums.
In the 1850s, Ira and William Davenport became famous for what was essentially a magic show whose tricks they attributed to spiritual intervention. Many stage magicians differentiated themselves from spiritualists like the Davenport brothers by exposing what spiritualists did as a hoax (something for which illusionist Harry Houdini later became famous). Despite these exposures, spiritualism remained extremely popular throughout the 19th century.
The Lure of Spiritualism
Not everyone who attended spiritualism shows believed what they were seeing. Some went as skeptics who wanted to see for themselves if there was anything convincing about what the Fox sisters or other mediums did. Some attendees may have gone simply for the entertainment value. Yet for many people, demonstrations of spiritualism were not only believable, but deeply comforting.
During and after the Civil War , many Americans found solace in the idea that they could communicate with the people they'd lost. One of these people was Mary Todd Lincoln . During Abraham Lincoln 's presidency, the first lady held séances in the White House to try to communicate with her dead children.
The spiritualism craze also found many followers in Europe. After the death of Queen Victoria 's husband, Prince Albert, in 1861, the queen held many séances in Buckingham Palace in order to talk to him.
Maggie's confession to the New York World in 1888 that her and her sister's communication with the dead had been a hoax—as well as her public demonstration of how she cracked joints to make "rapping" noises—was big news among people interested in spiritualism.
At the public demonstration, attended by Kate and held shortly after the publication of Maggie's confession, the New York Herald reported that Maggie "was greeted with cheers and hisses."
"When I began this deception I was too young to know right from wrong," Maggie told the crowd , according to the Herald . "That I have been mainly instrumental in perpetuating the fraud of Spiritualism upon a too-confiding public, many of you already know. It is the greatest sorrow of my life."
Yet for believers, the news was not necessarily a blow to spiritualism's credibility.
"There are a lot of situations in which spiritualist mediums were caught faking, committing fraud, or spiritualist mediums made declarations similar to [Maggie's confession]," says Simone Natale , a professor at the University of Turin in Italy and author of Supernatural Entertainments: Victorian Spiritualism and the Rise of Modern Media Culture . "But these never really stopped people from believing it."
It isn't clear what motivated Maggie to confess that it had all been a hoax in 1888, nor is it clear why exactly she recanted that confession the next year. Regardless of Maggie and Kate's true feelings about their careers as mediums, the spiritualist craze they had unwittingly helped start continued to be popular well into the 20th century.
HISTORY Vault: Ancient Mysteries: Dark History of Witches
Examine some of the mysteries surrounding witches, their powers, and their persecution through the ages.
Sign up for Inside History
Get HISTORY's most fascinating stories delivered to your inbox three times a week.
By submitting your information, you agree to receive emails from HISTORY and A+E Networks. You can opt out at any time. You must be 16 years or older and a resident of the United States.
More details : Privacy Notice | Terms of Use | Contact Us
Ghost? Glare? Arizona trucker shares footage of chilling sighting
A trucker shared footage of a chilling sighting on SR 87 between Phoenix and Payson from March 11. He says no other cars were in sight as the highway is a major stretch of a desolate desert landscape. Of course, we can't prove what this is, but it sure is a conversation starter.
A truck driver passing through Arizona says his dash cam appears to have caught what looks like a ghost – but of course, that's unconfirmed.
William Church said he was driving on SR 87 near mile marker 200 around 2:30 a.m. on March 11 when he passed by a transparent figure standing on the side of the road.
Church says he was between Phoenix and Payson with no cars in sight.
He described the figure as "just standing in the roadway as I passed by looks like you can see the lines through the legs making the figure."
SR 87 has seen its fair share of deadly car crashes as it's one of the state's main highways to get to and from mountain communities.
Drivers speak out
Truckers at the center of a chilly sighting along state route 87 speak out.
It all began with a truck driver sharing footage of a chilly sighting along an Arizona highway, and in the days since the video was taken, many people have seen and commented on it. FOX 10's Lindsey Ragas caught up with the truck driver whose camera captured the spooky moment.
On Mar. 14, days after the photo captured the attention of many, we spoke with two people who saw it first: the truck driver who thought it was a human, and another person sitting in the passenger seat who thought it was a ghost.
"I actually twitched the wheel to miss whoever it was," said Church.
At the time it all unfolded, Church had taken over a driving shift from Erika Lake.
"At first, I thought it was a human, and then when you can't really see the face and the top of the body up, I wondered what, and we were thinking maybe it was a ghost," said Lake.
Church took a closer look when they reached their next rest stop.
"We don't know if it was a person or something spiritual or something, but it was in a form of a human. That's all i know," said Church.
UArizona Professor Emeritus weighs in
The video had many people questioning what they saw, and on Mar. 14, Jerrod Hogle, a Professor Emeritus of English at the University of Arizona, talked about the footage.
"There could be another explanation, but there's also the possibility, like, with flying objects," said Hogle. "It could be from alien places. They could be supernatural, or this could be a ghostly figure."
Hogle, who is an international authority on Gothic literature, said he has studied sightings from the 19th Century that are similar to what the video shows.
"It's appealing to think that it might be supernatural, but there's also a possibility of another explanation, and it's sort of fun to be on the cutting edge of one or the other without having to decide," said Hogle.